When you shop through retailer links on our site, we may earn affiliate commissions. 100% of the fees we collect are used to support our nonprofit mission.
Learn more.
Main theme: After Consumer Reports said the Tesla Model 3 took a significantly longer distance to stop than any other contemporary car, Tesla engineers worked on a solution—which they were able to deliver to cars over the air. The results? The updates fixed the problem, and in our retests of the Model 3's wet and dry braking, the car stopped in a shorter distance. How much? Watch or listen to the episode to find out!
Driven this week: 2019 Kia Sorento
Viewer questions: Is it wise to buy the redesigned 2019 Subaru Forester SUV, since first-year vehicles tend to have lower reliability ratings? What are the chances that a hybrid vehicle will have excessive engine wear, since the engine oftentimes has to "cold start" when it is needed to kick in?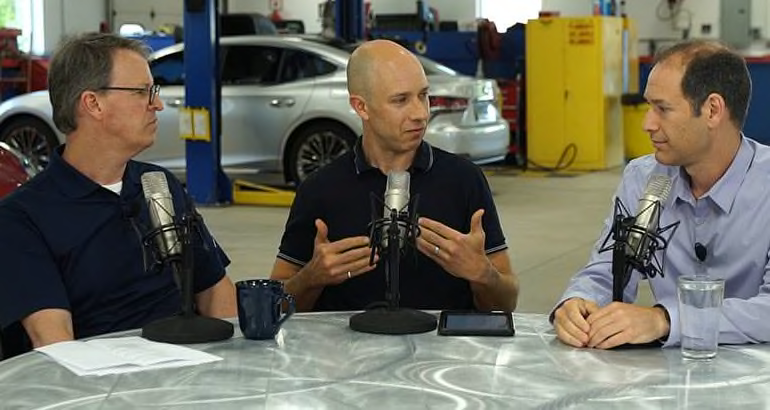 Have a Question?
We'd love to include it in a future show. Click here to upload your video questions to our Dropbox folder. Please send high-definition (1920x1080) MP4 video files with high-quality audio. Or send an iMessage question to our TalkingCars@icloud.com account.