New Evidence Shows More Infant Deaths Tied to Inclined Sleepers Than Previously Reported
As the number of fatalities linked to these products reaches 92, experts grapple with sleep-related infant deaths At least 19 additional fatalities are linked to the Fisher-Price Rock 'n Play Sleeper, according to a new Consumer Reports analysis of lawsuits, government records, and interviews with parents. This brings the death toll for all inclined sleepers to at least 92, up from 73, the total released in October 2019 by the Consumer Product Safety Commission, the agency tasked with overseeing thousands of products.
Both the CPSC and lawmakers in Congress have proposed banning all infant inclined sleepers, which position babies at an angle between 10 and 30 degrees. But while government officials are deliberating, many inclined products advertised for sleep remain on the market, in homes, and in day cares.
The rising number of fatalities includes families who've come forward since a CR investigation in April 2019 tied the Rock 'n Play Sleeper to at least 32 infant deaths and the Kids II inclined sleepers to several more deaths. CR's reporting ultimately prompted Fisher-Price, Kids II, and other manufacturers to recall more than 5 million inclined sleepers.
For many families, the news about the dangers of the products came as a shock. "It wasn't until after the recall, after Junior's passing, that I learned about the risk of the products," says Rebecca Rigney, of Bennington, Vt., whose 4-month-old son Michael Parker Jr. died while sleeping on his back in a Rock 'n Play Sleeper on Oct. 20, 2018.
The Risk of Inclined Sleepers
The American Academy of Pediatrics (AAP) recommends that infants sleep alone, on their backs, unrestrained, on a firm, flat surface that's free of soft bedding and padded bumpers. But inclined sleepers contradict those long-standing guidelines. The products are not flat, their sidewalls and head support are made of soft bedding, and they have restraint harnesses.
An October 2019 study commissioned by the CPSC, led by Erin Mannen, Ph.D., an expert in biomechanics and a professor at the University of Arkansas for Medical Sciences, identified specific hazards associated with inclined sleepers. In addition to the risks of the incline itself, Mannen found that the sleepers make it easier for babies to roll over onto their stomachs or sides, with their faces pressed against the sleeper's soft fabric, blocking airflow.
"The design of an inclined sleeper features a seat, so it's not a flat surface like a mattress, and it naturally places the baby in a flexed hip position, close to a fetal tuck," Mannen says. That can prompt infants to roll over earlier than they might have been able to manage while on a flat surface. That's why, she says, many parents whose children died in an inclined sleeper after rolling over said that their babies had never rolled over previously.
Both the AAP and the CPSC have cautioned caregivers to avoid using any infant inclined sleeper.
Confusion About Infant Sleep Deaths
Though the risks may seem apparent now, there are many reasons parents, doctors, and even medical examiners may not have recognized inclined sleep products as a possible factor in the infant deaths.
For one, sleep-related infant deaths often happen when babies are alone and adults are also asleep, so the exact cause may not be immediately evident. In addition, there is variability in how infant deaths are classified among states, and even among counties, says Hoffman, at the AAP. In most cases, the medical examiner evaluates the available evidence and makes a judgment call, he says.
Hoffman also notes that parents often feel stigmatized, even blamed, for their infant's death, making many unwilling to talk about the deaths. That perpetuates the mysteries behind infant fatalities and stalls the sharing of safe sleep practices.
Indeed, sleep-related deaths among infants are far more common than many people realize, Hoffman says. An estimated 3,600 infants younger than 1 die in their sleep each year, according to 2017 data from the Centers for Disease Control and Prevention. "That's the equivalent of 10 babies a day or 50 school buses of infants each year, dying in their sleep," Hoffman says.
Researchers refer to these fatalities as sudden unexpected infant deaths, or SUIDs.
About a quarter of the incidents are attributed to accidental suffocation or strangulation in bed, which means there has been a death scene investigation and autopsy, and there is enough circumstantial evidence for the medical examiner to make that determination.
An additional 38 percent of SUID cases are classified as SIDS, or sudden infant death syndrome, which means that there has been a full investigation and an autopsy but the medical examiner found no clear identifiable cause of death. The designation of SIDS, then, can leave unanswered questions.
The remaining 36 percent of SUID cases are labeled unknown or undetermined, indicating that there may not have been a full investigation and autopsy or the medical examiner decided there wasn't enough information available to make a determination.
While the classifications are murky, experts agree on one thing: Removing hazards from babies' sleep spaces could sharply reduce the number of infant deaths. "The huge number of unsafe products on the market, like inclined sleepers and padded crib bumpers, massively contribute to the number of sleep deaths each year," Hoffman says. "My guess is that we're looking at the tip of the iceberg when it comes to the impact these products have on infant deaths."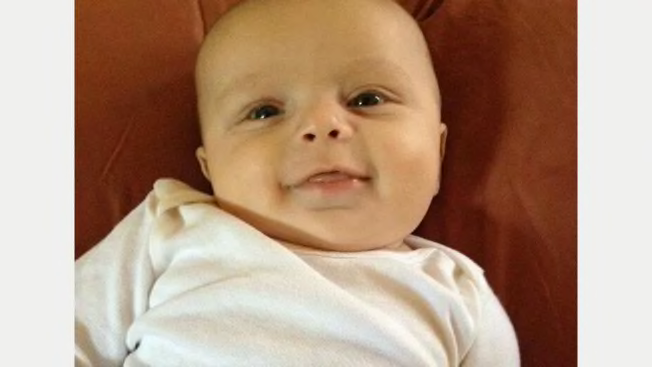 As more parents learn of the risks of unsafe sleep products, they are sounding the alarm. One mother, Shanna Olsen, recently wrote to CR to share that her 3-month-old son Ryan died in a Rock 'n Play Sleeper on Oct. 30, 2013, after rolling over in the product at a home day care.
"I can remember the smell of the day, what he had on before I dropped him off, how the morning started," says Olsen, of Arnold, Mo., about Ryan. "I was at work and received a call at 2:29 p.m. from the babysitter screaming that Ryan wasn't breathing. I immediately rushed out to my car, called my husband, and drove as fast as I could to her house. I pulled up to find the police, fire department, and paramedics there inside the house."
Olsen says the sitter was shouting out the window, "I laid him down and he rolled over! He rolled over!" Having no idea yet where Ryan had been placed for his nap, Olsen yelled, "He doesn't roll over yet! He doesn't roll over yet!" Olsen and her husband, who had also rushed to the day care, were not allowed into the house. "We were standing outside in the rain, not being let into the chaos," she says. Shortly after arriving at the scene, the Olsens followed the emergency responders to the hospital, where Ryan was pronounced dead.
The next day, Olsen was told that Ryan had been put down for his nap in the Rock 'n Play Sleeper. As Mannen's study would later show to be the case, the baby was able to roll over in the product before he'd learned how to do so in his crib. "Now with so much more coming out, and learning that babies are strapped in and there are still deaths happening with them, I just want to beg everyone to stop using this product," Olsen says.
Olsen says she reached out to CR because she wanted to prevent other parents from living the nightmare she has lived. "If I can save one baby from dying, then I know my Ryan is speaking through me and we are doing our part," she says. "His little place on earth was meant to stop this from happening to someone else."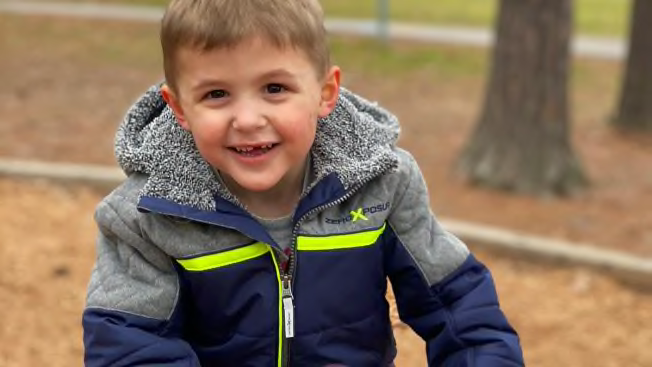 Kristal Oppert, of Midlothian, Va., also wrote to CR to share what she called the two scariest experiences of her life. In May 2016, when her son Jackson was 3 months old, she awoke in the early morning to find him blue and struggling to breathe while on his back in the Rock 'n Play Sleeper next to her bed. Oppert, who is a nurse, says she grabbed Jackson and started CPR, and he began breathing.
"I was in shock, but my body went on autopilot and I put him in the car and rushed him to the ER. They said he was fine and that we were lucky. We had no clue about the unsafe Rock 'n Play," Oppert says.
But the next night, the same thing happened again, "and it still didn't occur to me that it was the Rock 'n Play," Oppert says. She again revived her son with CPR, and this time Jackson was admitted to the hospital for several days.
Unable to find a clear cause for the episodes, he was discharged with the diagnosis of "apparent life-threatening event," or ALTE. The pediatric neurologist suggested that because the problem seemed to arise only when Jackson was in the Rock 'n Play Sleeper, Oppert should stop using the product. Jackson was sent home with a breathing monitor, which he wore every day for the next year, but he never had another episode.
Jackson was later diagnosed with cystic fibrosis, which is consistent with a finding in the Mannen study, that inclined sleepers may be especially risky to babies who are sick or have chronic health problems. The study stated that "a safe sleeping environment may be even more important" for those infants.
Neither Olsen nor Oppert contacted Fisher-Price, and neither knew that they could report the incident to the CPSC. So Ryan's and Jackson's incidents are not yet documented in the CPSC's publicly available data.
Though many inclined sleepers have now been recalled, several inclined products advertised for sleep, including naps, remain on the market. These include: the Baby Delight Nestle Nook Portable Infant Lounger (which Kim Kardashian recently featured on her social media platforms); the Hiccapop DayDreamer Lounger; the inclined napper sold with the Graco Care Station Playard; and the Chicco Lullaby Dream Playard napper accessory, which is tied to an infant death—a case that is also in the midst of litigation.
Making matters more complicated and confusing for parents: Baby Delight recently changed the name of its product from a napper to a lounger—a rebranding that other companies have also done in recent months.
The AAP's Hoffman has been critical of this marketing practice. "Just taking the word 'napper' or 'sleeper' out of the name doesn't change the risk," he says.
Additionally, several secondhand marketplaces continue to allow posts advertising recalled inclined sleepers for sale. CR recently evaluated websites like Facebook Marketplace and Craigslist and found hundreds of recalled products for sale, including inclined sleepers.
"I see these things for sale every single day on secondhand sites like Facebook," says Oppert, who adds that she writes to the sellers to try to stop the sales. "I'm like, please don't do this; my kid almost died in this thing. You do not want this. It doesn't matter whether they're supervised or you leave for 2 seconds to go to the bathroom—they're not safe."
Last week, Representative Carolyn Maloney, D-N.Y., chairwoman of the House Oversight and Reform Committee, wrote letters to both Chicco and Graco asking the companies to recall their inclined nappers. Maloney also requested documents concerning the design, development, marketing, and safety of the products.
CR asked Chicco and Graco why the companies have not yet recalled their inclined nappers, but neither responded.
Meanwhile, some retailers have already taken up the charge. Companies like Amazon, eBay, Buy Buy Baby, and Walmart have pulled all infant inclined sleepers (even those that haven't yet been recalled) from their stores and websites.
For Rigney, whose son died in a Rock 'n Play Sleeper in 2018, she says one of the best ways she can honor her son's legacy is by cautioning other parents to take the recalls and warnings seriously.
"We're trying to make other people realize that the product is dangerous," she says. "The only thing I can do is tell parents to listen to the recalls that are going on and to stop using the product. It isn't safe. We don't want anybody else to suffer through what we've gone through."
If your child has been harmed while in an inclined sleeper, and you are interested in sharing your story with Consumer Reports, please email rachel.peachman@consumer.org.
If your child has been harmed while in an infant inclined sleeper, and you are interested in sharing your story with Consumer Reports, please email rachel.peachman@consumer.org.