When you shop through retailer links on our site, we may earn affiliate commissions. 100% of the fees we collect are used to support our nonprofit mission.
Learn more.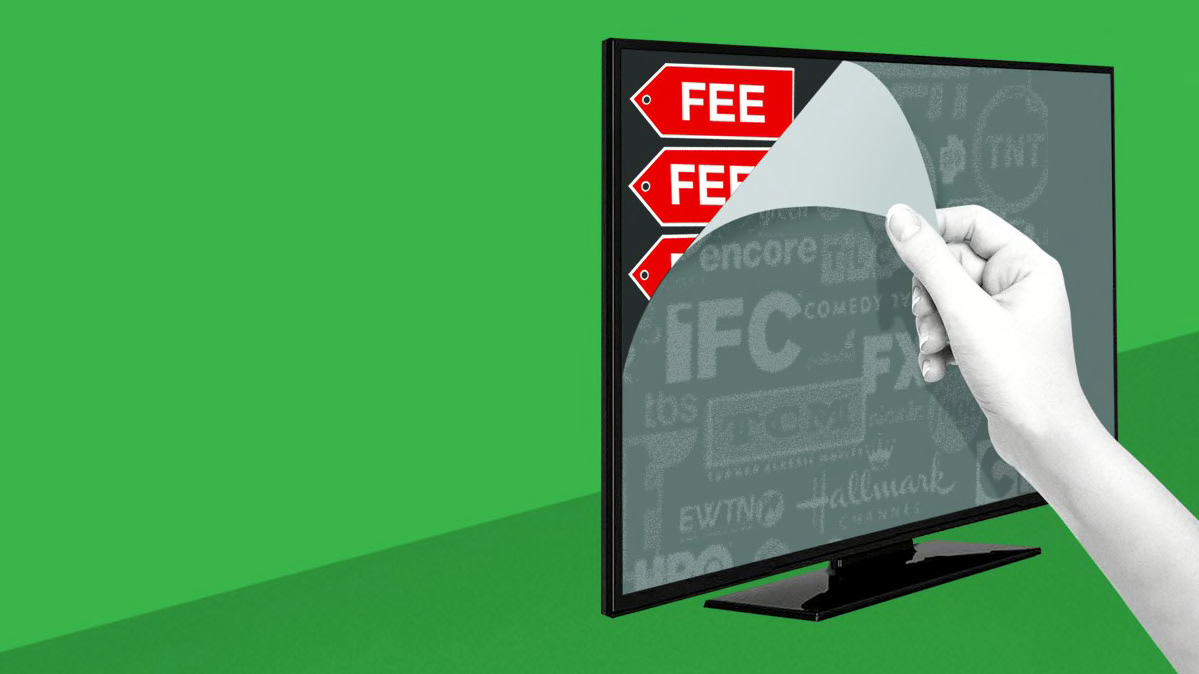 Illustration: John Ritter
Keeping Leafy Greens Safe
What's at stake: This year's romaine lettuce E. coli outbreak, one of the worst foodborne illness outbreaks in recent history, is over. But it remains an unsolved mystery.
In late June, the Centers for Disease Control and Prevention reported that 210 people across 36 states were made ill by eating romaine. Almost half were sick enough to be hospitalized, and five of them died.
Investigators recently announced they'd found E. coli in canal water near where most of the season's romaine was grown. But more than three months after the outbreak began, they still didn't know exactly how the bacteria got into the lettuce. That, experts say, makes preventing future outbreaks much more difficult.
How CR has your back: Consumer Reports, with other consumer and food-safety groups, is calling on the Food and Drug Administration to propose requirements for comprehensive and rapid traceability of produce. We sent a letter to the agency urging it to implement long-overdue provisions of the 2011 FDA Food Safety Modernization Act that require the agency to establish record-keeping requirements for high-risk foods, to improve its ability to quickly trace the source of foodborne illness and initiate swift recalls.
"In an age where digital technology is instantly tracking everything from credit card purchases to lost dogs, the FDA still lacks a means to quickly determine where lettuce was grown or packaged," says Jean Halloran, director of food policy initiatives at Consumers Union, the advocacy division of Consumer Reports.
What you can do: Sign our petition telling the FDA to modernize its system for tracking contaminated produce, at CR.org/romaine.
Fighting Cable & Other Fees
What's at stake: We've heard you loud and clear: You're sick of fees. They drive up your cable and utility bills, inflate the cost of airplane and concert tickets, and chip away at the money you put in the bank. And they're often hidden until late in the shopping process, making it extremely difficult for consumers to comparison shop for a good deal.
That's why CR has launched a new national campaign, dubbed "What the Fee?!" By spotlighting some of the most outrageous examples of these fees, we hope to pressure companies into cleaning up their acts, and to give consumers the tools they need to push back.
Not surprisingly, we've found that consumers are particularly fed up with the fees imposed by cable- and satellite-TV providers, who have a long history of hitting their customers with "broadcast TV fees," "regional sports fees," and the like—even though broadcast stations and sports seem like essential pieces of the service. To make matters worse, the size of such fees is rising, in some cases by 50 percent per year.
How CR has your back: More than 131,000 consumers have already signed our petition to the pay-TV industry, calling for an end to these ever-increasing fees, and demanding fair and transparent pricing practices. And this June, local consumers joined us as we delivered these signatures to executives at the Philadelphia headquarters of Comcast, the nation's biggest cable company.
What you can do: Join our campaign and partner with us at WhatTheFee.com, where you can tell us about the most outrageous fees you've been forced to pay, sign our latest petition, and learn how to avoid some of these charges.
Making Credit Freezes Free
What's at stake: Good news for consumers whose personal information was compromised in recent data security breaches, including the massive Equifax incident: A new law will require the big three credit-reporting companies to let consumers freeze and unfreeze their credit files free of charge.
Once you place a credit freeze, the bureau cannot release your information to potential creditors, which effectively locks down your credit. The provision, which passed as part of a larger financial regulatory bill, will go into effect in late September.
The new law could save consumers a bundle. In most states, consumers currently have to pay to put a freeze on their credit report at all three major credit bureaus, and pay a fee each time they lift it when applying for credit or, in certain cases, insurance.
How CR has your back: Consumer Reports has long worked to guarantee state-level protections on credit freezes and helped strengthen the new federal provision. We have also repeatedly called on Congress to pass stronger legislation requiring companies to adopt reasonable practices to ensure the safety of consumer data, with free credit freezes among our top demands. And we've called on Equifax executives to take specific steps to make customers affected by their breach whole, including paying for credit freezes, processing disputes promptly, and setting aside funds for compensation.
What you can do: Sign our petition, at CR.org/datasecurity0918, telling Congress to pass stronger data security standards.
Editor's Note: This article also appeared in the September 2018 issue of Consumer Reports magazine.