When you shop through retailer links on our site, we may earn affiliate commissions. 100% of the fees we collect are used to support our nonprofit mission.
Learn more.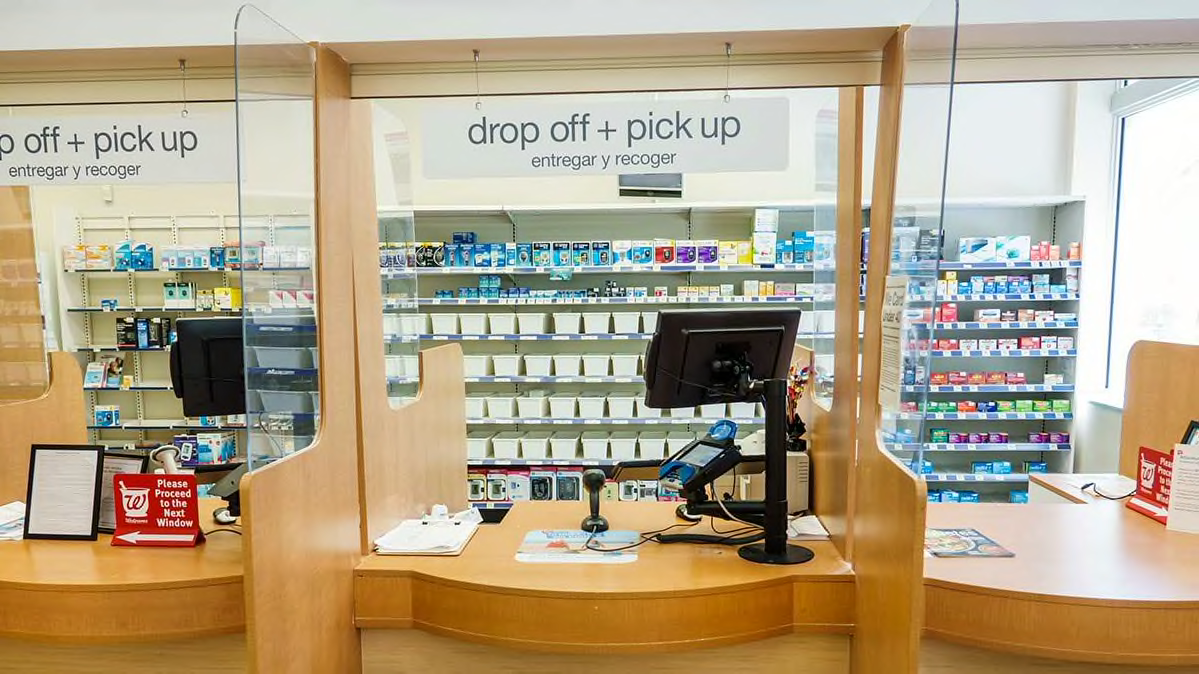 After Michele K., a lawyer in Chicago, was diagnosed with rheumatoid arthritis several years ago and didn't get better with standard treatment, her doctor suggested she try a newer drug, Humira.
She had seen ads for the drug on TV, which is not surprising: Its manufacturer, AbbVie, spent $419 million advertising the medication in 2017, the most by any manufacturer for any drug that year, according to Kantar Media, a market research firm.
The drug did help control Michele K.'s debilitating condition, a disorder that causes the body to attack its own tissue and joints. But her insurance didn't fully cover the cost of the medication. And with a list price of about $5,000 a month, affording it was difficult, says Michele, 41, who asks not to use her last name for fear of retribution from her employer.

According to new rules proposed by President Trump, drug makers like AbbVie might soon have to include a medication's retail price in their TV ads, the same way they include information about its side effects, as part of the administration's multi-pronged plan to rein in high drug costs.
"Patients deserve to know what a given drug could cost when they're being told about the benefits and risks it may have," said Alex Azar, U.S. Health and Human Services commissioner, in prepared remarks. "They deserve to know if the drug company has pushed their prices to abusive levels."
In response, the trade group Pharmaceutical Research and Manufacturers of America said the industry would adopt voluntary measures, such as directing consumers to websites that show costs for the medication, as well as available financial assistance.
But would knowing the drug's retail price make a difference for Michele?
No, she says. When her doctor suggested trying Humira, "my only concern was whether it would be covered by my insurance. It didn't matter what the drug cost overall, but rather how much I was going to have to pay out of pocket," she says. And her insurance didn't offer good coverage, forcing her to scramble to pay for it.
Michelle's situation illustrates the limited usefulness of including drug prices in TV ads, say several drug-cost experts.
Stephen Buck, an industry consultant and former executive of drug wholesaler McKesson and co-founder of GoodRx.com, says adding drug prices to ads "doesn't reduce a copay from $100 to $50 or the coinsurance amount, which is a percentage of the total price." That's what people think of, he says, when they talk about getting relief from high drug costs.
Dena Mendelsohn, senior attorney for Consumers Union, the advocacy division of Consumer Reports, says price transparency is a good thing. But the Trump proposal doesn't directly address the problem consumers feel. "This is an extension of the misguided notion that consumers should be able to rein in national healthcare expenditures by exercising restraint in their own healthcare spending," she says. "Consumers have little control over the cost of their care. Simply knowing the list price of a drug will not change that."
In some cases, she adds, requiring retail prices could actually confuse consumers, since the list price noted in an advertisement will probably not reflect the price they actually pay.
Another problem: The drugs ads on TV are often for newer medications that treat serious, if relatively uncommon, conditions. (The top 10 most heavily advertised medications on TV for the last 12 months, besides drugs to treat rheumatoid arthritis, include those to treat plaque psoriasis, certain types of cancer, and seizures, according to Kantar Media.)
In some of those cases, the new medications provide real relief for a previously hard-to-treat condition. So knowing the price may not prompt someone to shop around for less expensive options.
How to Pay Less for Your Meds
If you find yourself in the same predicament as Michele—prescribed an expensive drug that you need but that isn't covered well by insurance—there are some steps you can take to make the medication more affordable.
If your insurer denies coverage, appeal. "Even if your drug is not covered at all by your insurance, you can ask for an exception," says Mendelsohn. "Ask your doctor to write a letter to the insurer to request that the drug be covered because it's medically necessary. State laws vary on when insurers have to cover prescriptions, but you should always ask."
Typically, you should receive an answer within a few days.
By appealing to your insurer, any costs you do have to pay may go toward any deductibles or out-of-pocket maximum limits, which is a good thing, says Mendelsohn. "If you continue to be denied a medically necessary drug, you should appeal to your state regulator," she adds.
Consider drug manufacturer discount programs or coupons. If your insurer refuses your appeal, you could consider using any discounts offered by the drug's manufacturer. That's what Michele K. did earlier this year when her new insurance through her employer changed and she was stuck with having to pay much more at the start of the year. She found discounts that, over a full year, could save her at least $1,000.
To see whether a drug maker offers discounts for an expensive medication you take, check its website or go to the government's list of discount drug programs.
See if you qualify for a patient assistance program. Drug manufacturers may also offer financial assistance for people whose incomes fall below a certain level. For example, those who need an EpiPen but whose insurance doesn't cover it, and whose annual income is less than $100,000, may qualify for a reduction in the retail price of the drug. To see a comprehensive list of discounts and support programs, visit Needymeds.org, a nonprofit website that tracks such services.
Look into health savings accounts. These accounts, called HSAs, won't directly lower the cost of your drugs. But they can make them more affordable by allowing you to spend up to $6,900 a year in tax-exempt dollars on out-of-pocket medical expenses, including uncovered drug costs.
For additional cost-saving tips, especially for more everyday medications like blood pressure or cholesterol drugs, find out how to shop around for better drug prices.