Don't make this Medicare mistake
If you're over age 65 and get laid off, sign up for Medicare right away
Published: January 29, 2015 09:00 AM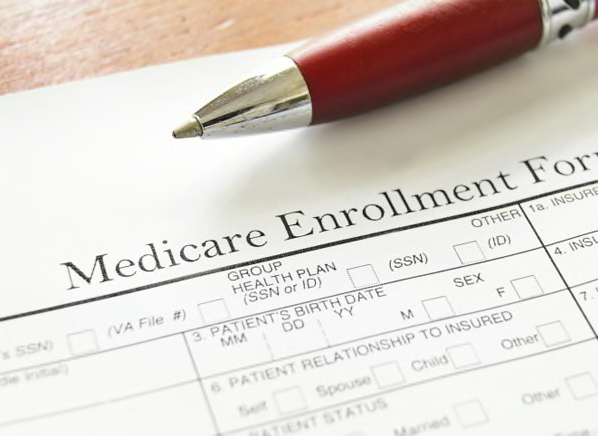 You'd think that enrolling in Medicare would be easy; after all, most Americans are entitled to it when they turn 65. But there are lots of ways to go wrong. One came back to bite Joyce and Dan Ormond of Gurnee, Ill., who realized they had a problem months after Dan was laid off at age 66, and their medical bills didn't add up.
Because the couple hadn't planned on retiring for a few more years, they had delayed signing up for Medicare. "The Medicare materials that we got said we had up to eight months after he left his job to sign up without a penalty for late enrollment," Joyce explained. "Continuing his workplace insurance through COBRA"—for which they paid $843 per month— "gave us a more time to look at our options."
But when Dan went to a doctor, the COBRA insurance provider refused to cover what Medicare would have paid, saying that the couple should have signed up right after his layoff. Joyce wrote to us, asking how that could happen.
Turns out the company was right: Federal Medicare regulations say that once a person age 65 or older ceases "current" employment, any other type of insurance, including COBRA, kicks in only after Medicare pays its share. If there's no Medicare coverage, the insurer is under no obligation to pay Medicare's portion—even during that eight-month grace period.
It would have been nice if someone along the way had informed the couple of that fact.
"Nobody told us, 'Don't do it because COBRA won't pay,' " Joyce recalls. We read the COBRA notice they received, finding no mention of this potential problem in five pages of fine print.
Medicare's consumer handbook does warn that COBRA coverage isn't "considered coverage based on current employment," but it doesn't explain why that's important.
Dan's unpaid bills totaled only about $60. The couple is now enrolled in Medicare. We also connected them with the Illinois Department of Insurance, which suggested that they file a complaint and offered to try to get the COBRA insurer to pay the $60.
Our advice: If you are over age 65 and about to leave a job, sign up for Medicare before your last day so that it's in place before your workplace coverage ends. (The same is true for Medicare-aged spouses covered under the employer's plan.) At that point, COBRA is generally not worth the money. One-on-one counseling is available free through your state's Health Insurance Assistance Program.