The truth about high protein snacks
A look behind the protein claims plastered on chips, smoothies, yogurt, and more
Published: September 03, 2015 03:00 PM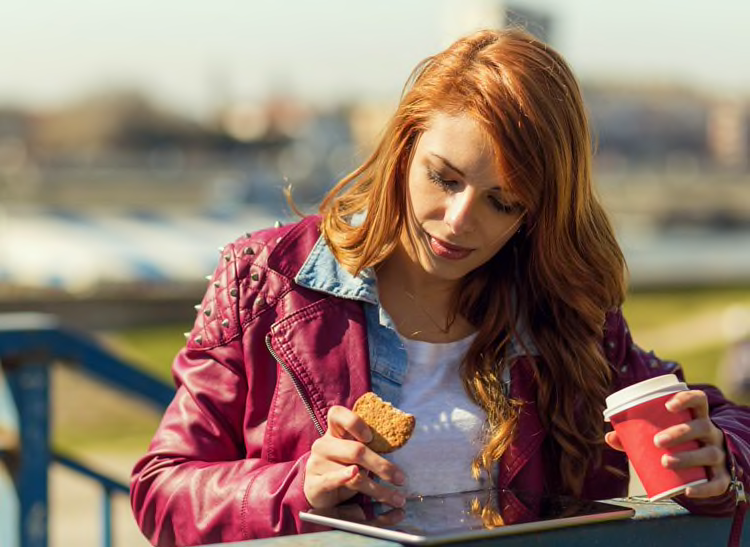 Depending on the latest study, fat or carbohydrates take the blame for our health woes, but protein remains mostly unscathed. Research has found that it can curb hunger, speed weight loss, and help build and preserve muscle, particularly as we get older. Almost half of Americans say they want to boost the protein in their diet, and food marketers are only too happy to oblige. That's why you're seeing more high protein snacks on store shelves. In fact, there was an 89 percent jump in snacks sold with protein claims between 2012 and 2014, according to Mintel, a market research firm.
A vareity of foods are being promoted as high protein snacks. You'll see protein claims on labels for cheese, beef jerky, nuts, yogurt, and other foods that are natural sources of the nutrient. But the new approach on the part of food companies is to bulk up foods that you usually don't think of as being protein-packed—like cereal or chips—with protein concentrates from sources such as soy, whey, peas, or rice, sometimes as isolates (which are mostly protein with very little carbs or fat present).

It's fine to work protein foods into your snacks—and it might even make them more satisfying—but you don't need to reach for foods promoted as high protein snacks or otherwise go out of your way to do so. Most people easily get the 0.4 gram of protein per pound of body weight each day that experts recommend (0.6 gram if you're over 65 and 1 gram if you're an athlete). It's best if the protein comes from whole foods like beans, eggs, low-fat dairy, lean meats, nuts, quinoa, seafood, and tofu. Although your body can use the isolates in protein-added foods in the same way it uses the protein in whole foods, they are highly processed ingredients.
Foods with added protein also have an unfortunate track record when it comes to flavor and texture, as our professional taste panelists found when they compared the taste of foods with protein claims on their label with the "regular" products. We also looked at the nutritional content. The verdict: In most cases, you're better off choosing the regular version over the high protein snack version.
Note: For the product face-offs below, all nutritional information and prices are per serving.
What's your favorite snack?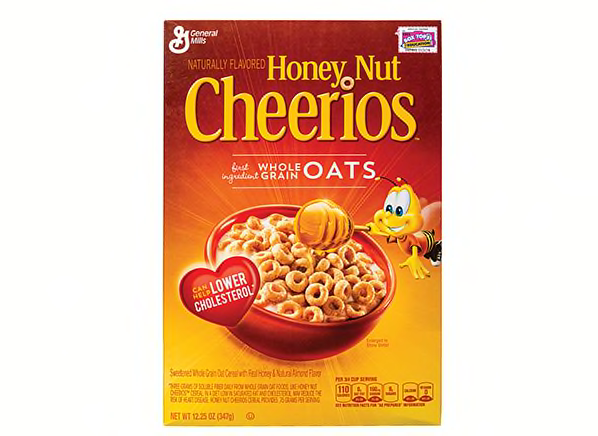 Winner!
Plain Honey Nut Cheerios edge out the protein-fortified version because of a not-too-sweet toasted oat flavor.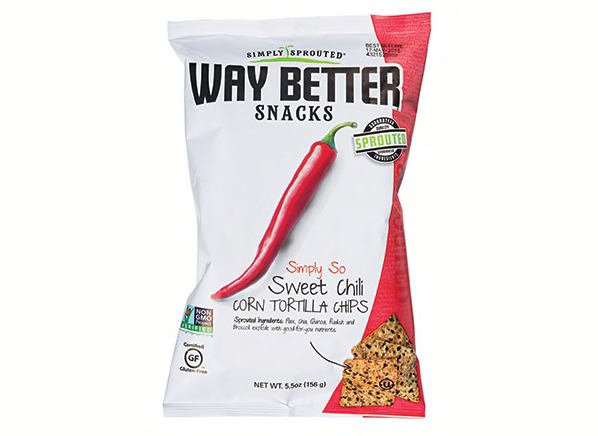 Winner!
The Way Better chips are in fact way better, with a complex flavor profile of corn, grain, flax, and chia. The Simply Protein chips' taste is dominated by cayenne pepper, and the flavors aren't well-blended.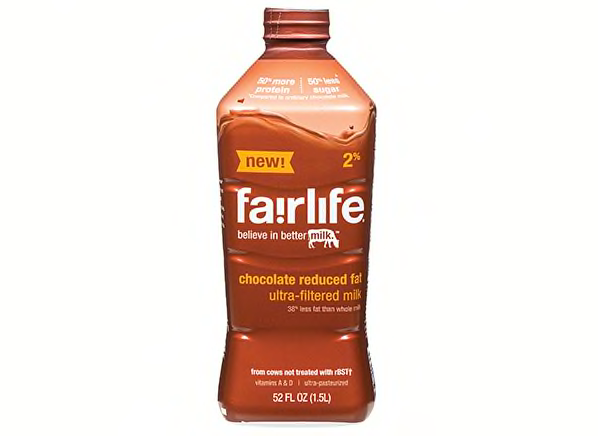 Winner!
Fairlife has a slightly more intense and complex chocolate flavor, and a sweeter taste. (It contains alternative sweeteners but doesn't have that telltale aftertaste.)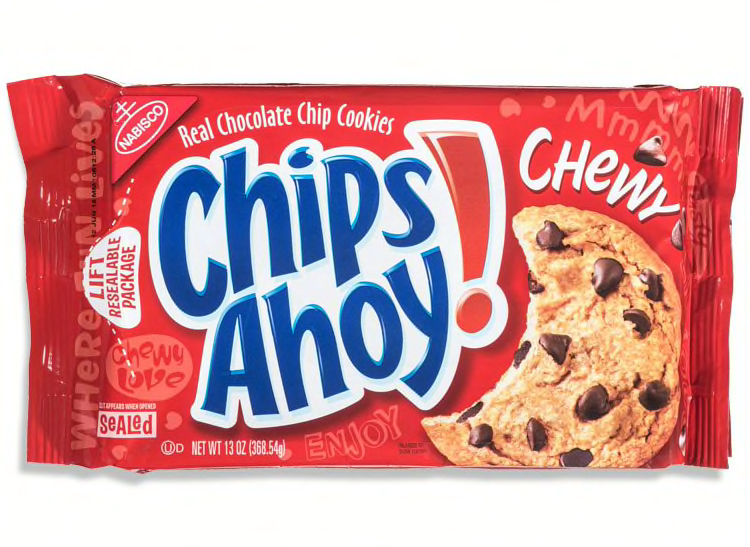 Winner!
,Chips Ahoy! tastes like a commercially-baked, highly-processed cookie, but it was better (and a lot less expensive) than Perfect Cookie. Perfect Cookie was very dry with chips that have little chocolate flavor and a gritty texture. In the end, though, neither one is really worth the calories.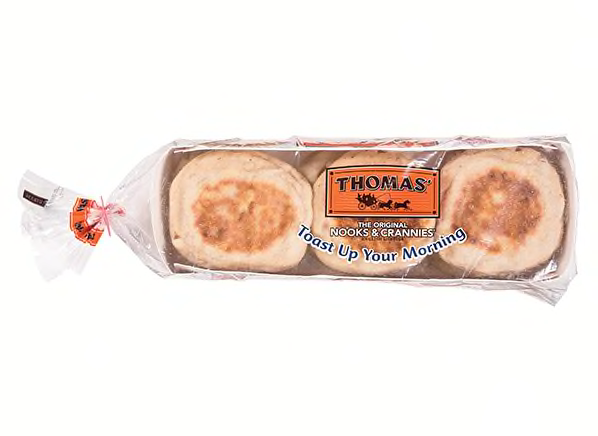 Winner!
Thomas' Original—its taste is exactly what you'd expect in an English muffin. The Double Protein Oatmeal muffin is slightly bitter, with notable cinnamon and artificial flavors.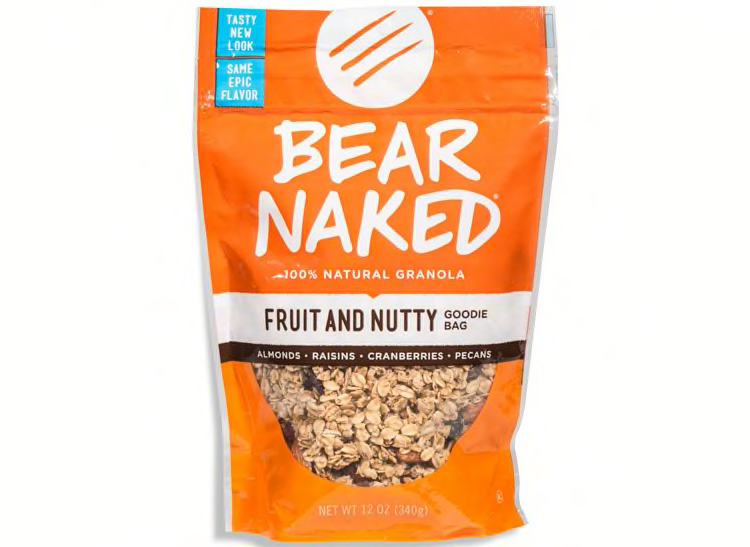 Winner!
Bear Naked Fruit and Nutty Granola is a fresh tasting mix of chewy toasted oats, nuts, and dried fruit that stays crunchy in milk. Honey Almond notes that it has 10 grams of protein per serving on the label, but the protein is in the form of soy protein concentrate and soy protein isolates. It tastes of toasted soy and grain and is dry and chalky.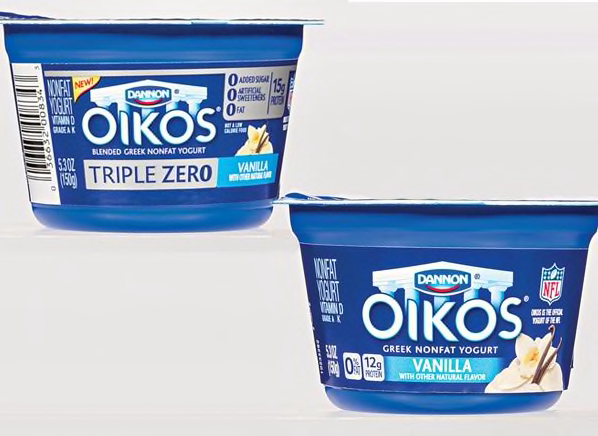 Winner!
It's a tie. They both have a tangy, smooth, vanilla flavor that's distinctly "yogurt." The Triple Zero has a lingering sweetness probably from the stevia that's added, but if you're looking to minimize added sugars, give this one a try.
Winner!
Amazing Mango Fruit Juice Smoothie has a pleasing blend of real fruit flavors (apple, banana, citrus, and mango). The high-protein version tastes sour and has a slightly chalky texture.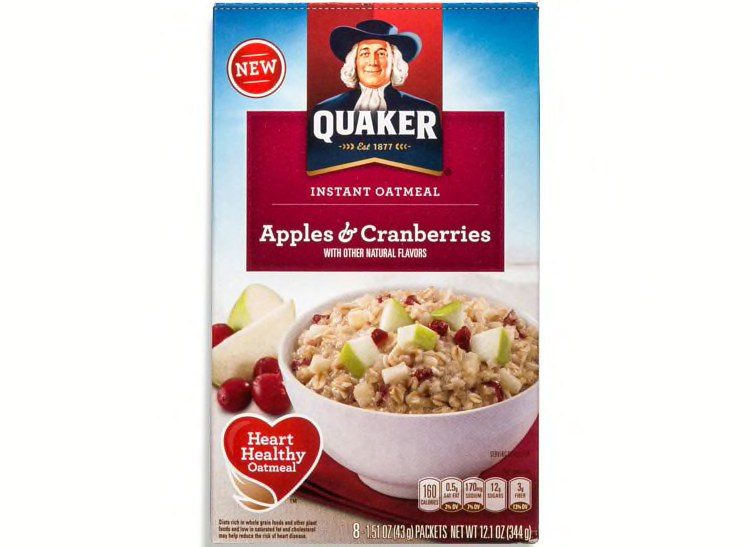 Winner!
Quaker Instant Oatmeal Apples & Cranberries has a tart apple and slightly sweet flavor, and is a decent oatmeal. The protein version is very sweet and has an artificial taste. The texture is slightly pasty and chalky.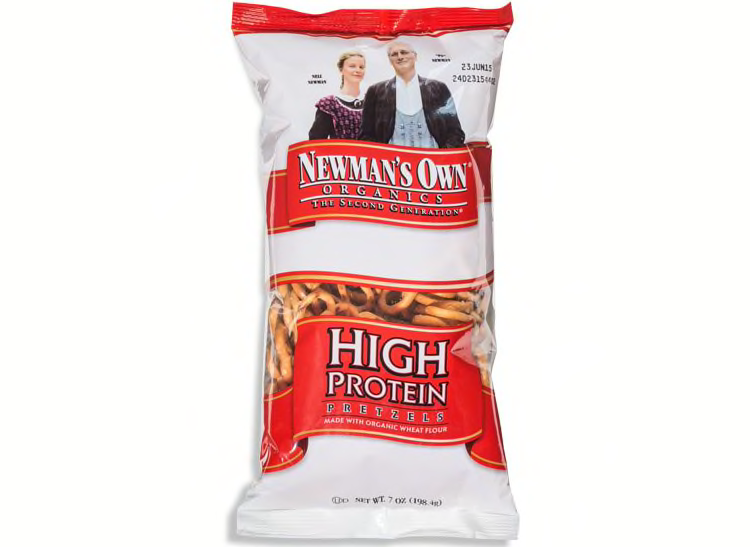 Winner!
It was very close, but the Newman's Own Organics High Protein Pretzels (the protein comes from yellow pea flour) have a slight edge. The pretzel rounds were quite hard and crunchy. The high-protein pretzels had a little less crunch and a slightly sweeter taste.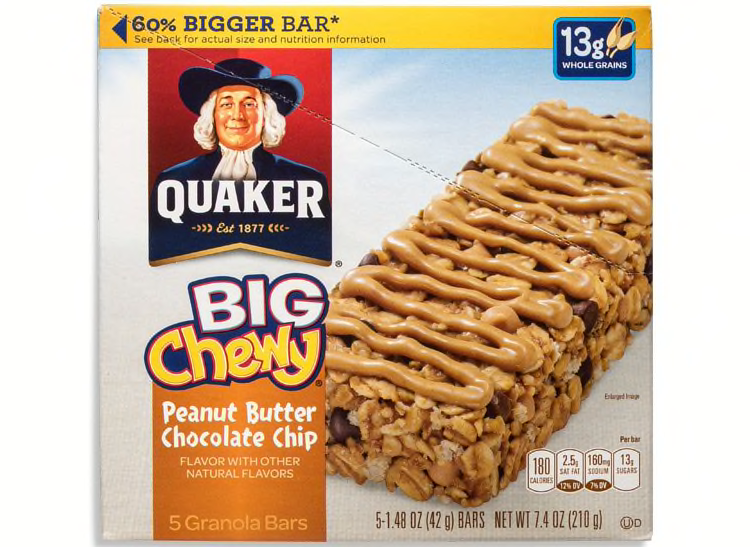 Winner!
Big Chewy Peanut Butter Chocolate Chip has a nice balance of sweet and salty flavors and distinct peanut butter and chocolate chip flavor. The Protein bar has less peanut flavor, a chalky texture, and a bitterness that detracts.
Editor's Note:
This article also appeared in the September 2015 issue of Consumer Reports magazine.