When you shop through retailer links on our site, we may earn affiliate commissions. 100% of the fees we collect are used to support our nonprofit mission.
Learn more.
Photo: Dan Saelinger/Trunk Archive
Chuck Vanderwist, 38, says he had to make some awful choices once he learned that his health insurer would no longer cover his prescription for Humalog, the brand of insulin he'd relied on for 17 years to control his type 1 diabetes. While appealing the sudden and expensive change in coverage, he began rationing his remaining supply—a practice that landed him in the emergency room several times with dangerously high blood sugar levels.
And then, even after his appeal succeeded, Vanderwist had a new problem: His co-pay for a 90-day prescription jumped to nearly $500, triple what it used to be. With other medical bills, rent, and child support, the father from Montrose, Colo., says he had to make another difficult appeal: "I was forced to borrow thousands of dollars from my family and friends."
More on Cutting Drug Costs
As drug costs continue to rise, Americans are feeling squeezed and desperate. A nationally representative Consumer Reports survey of almost 1,200 adults who currently take a prescription drug found that high costs are forcing people to cut back on groceries, delay retirement, and even take on a second job. And some say they're making potentially dangerous choices, such as rationing or even stopping their meds. Just like Vanderwist.
"Seeing a patient give up needed medication or struggle to pay for food or housing because of high drug costs is devastating," says Marvin M. Lipman, M.D., Consumer Reports' chief medical adviser. "While it's not always possible to limit those costs, it often is."
That's what this report is all about: helping you get the drugs you need at prices you can afford.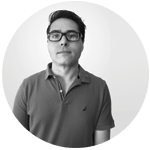 "I was forced to borrow thousands of dollars from my family and friends."
—Chuck vanderwist, Montrose, colo.
Why Drugs Cost So Much
Americans spend more on drugs than people in any other country—and costs continue to rise. In 2016 total drug costs went up 6.3 percent compared with the year before, about three times the rate for other goods and services, according to the Department of Labor. The amount consumers have to pay out of pocket is also rising, from about $25 billion in 2000 to a projected $67 billion in 2025.
Why is that? There are lots of reasons, with lots of players—and with consumers stuck in the middle, says Stephen W. Schondelmeyer, Ph.D., a pharmacoeconomics professor at the University of Minnesota, in Minneapolis.
The players include drug companies that continually raise prices for existing products, saying that the extra profit is needed to bring new drugs to market. It also includes physicians, who too rarely talk with patients about the affordability of the drugs they prescribe. And it involves a tangled web of insurers, employers, big drugstore chains, and companies called pharmacy benefit managers that act as go-betweens among them all. Each has its own interests and contributes to making our system so expensive, complicated, and confusing, Schondelmeyer says.
President Donald J. Trump, in his State of the Union address, acknowledged the problem. "I have directed my administration to make fixing the injustice of high drug prices one of my top priorities," he said.
And a report from the National Academies of Science, Engineering, and Medicine, out late last year, identified possible fixes, including allowing the government to directly negotiate prices with drug companies and encouraging greater price transparency. But even its authors noted that industry and political resistance make it unlikely that meaningful reform will come soon.
Meanwhile, some large companies in the healthcare marketplace are trying to tackle the problem on their own. Earlier this year a consortium of 450 hospitals announced plans to make its own supply of drugs that it says cost too much or are in short supply. And three iconic companies—Amazon, Berkshire Hathaway, and JPMorgan Chase—say they're working together to create a healthcare company for their combined 1 million U.S. employees.
Consumers have also had to improvise. Chuck Vanderwist eventually worked with his doctor to transition to a slightly less expensive brand of insulin, and a pharmacist tracked down a manufacturer's coupon that brought his cost down even further, to about $50 a month.
Painful Trade-Offs
The high cost of drugs is forcing many Americans to cut back on groceries, delay retirement, or ration their own healthcare in potentially dangerous ways, a CR survey of nearly 1,200 American adults currently taking prescription drugs has found.

Consumers Fight Back
A Consumer Reports investigation has identified several ways consumers can lower their drug costs. To find these fixes, we talked with pharmacists, drugstore executives, insurance and Medicare experts, and consumers.
Additionally, our secret shoppers called more than 100 pharmacies across the U.S., asking questions including "Is that really the best price you can offer?"
Along the way, we gained some surprising—and often counterintuitive—insights. For example, the cost of the same prescription drug can vary by hundreds of dollars at different pharmacies, even within the same town. And you can sometimes save money by not using your insurance and instead looking for coupons online, shopping around, and paying cash.
To find those savings, you may have to ask pharmacists some direct questions. That's because they're sometimes bound by "gag clauses" in contracts with insurers that prohibit them from suggesting cheaper alternatives without first being directly asked by a consumer.
"The system is broken when big companies profit while consumers—even those with insurance—are left paying high prices for the drugs they need," says Jessica Rich, who heads Consumers Union, the advocacy division of Consumer Reports. "We are fighting to make the system fairer, but consumers should also know about workarounds they can try right now to get some relief."
Even with the tips outlined in the following pages, high drug costs are sometimes inevitable. But we've identified common situations when these strategies are worth trying. And you might be surprised by how effective they can be.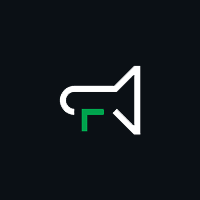 WHERE WE STAND
You deserve affordable medication
No American should have to choose between filling a prescription and paying for food or rent, situations we have heard about over and over again from readers.
Consumers Union, the advocacy division of Consumer Reports, is working to ease that burden by identifying and promoting meaningful reform. Specifically, we believe that all consumers have certain rights in the marketplace:
They should have access to medication that is safe, effective, and affordable.
They should be able to safely purchase medication approved by the Food and Drug Administration from other countries, such as Canada, where drugs are of good quality and cost significantly less.
When insurance denies coverage of a drug, consumers should have clear, timely, and simple ways to appeal.
They should easily be able to determine the lowest price for a drug, meaning that "gag clauses" that now prohibit pharmacists from telling shoppers of less costly options should be made illegal. This is starting to happen, state by state, across the U.S.
And insurers shouldn't be able to raise prices or stop covering a drug during a plan year.
Want to help us fight for a fairer, safer world? Join our efforts to lower high drug costs.
Editor's Note: This article also appeared in the May 2018 issue of Consumer Reports magazine.
This article and related materials are made possible by a grant from the state Attorney General Consumer and Prescriber Education Grant Program, which is funded by the multistate settlement of consumer-fraud claims regarding the marketing of the prescription drug Neurontin (gabapentin).