When you shop through retailer links on our site, we may earn affiliate commissions. 100% of the fees we collect are used to support our nonprofit mission.
Learn more.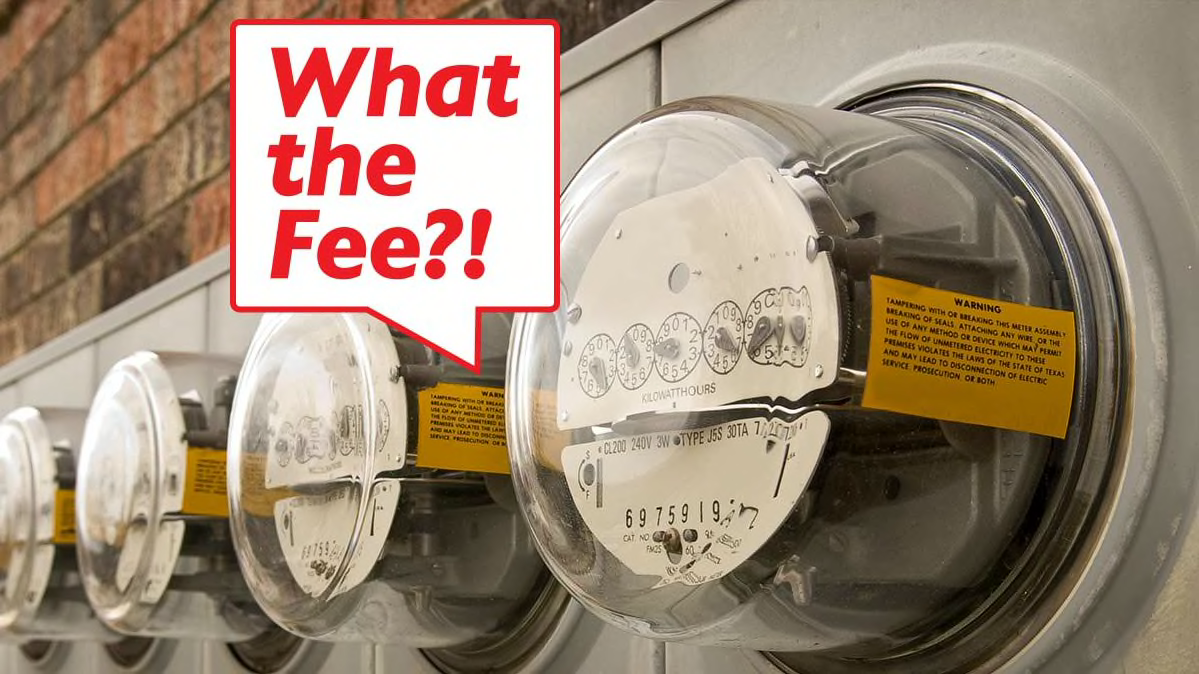 If you're like many Americans, you may be trying to save money on your gas or electricity bill by being more energy-efficient. The problem: Some utility companies are trying to compensate for that lost income by jacking up fixed fees, or the amount of money you pay regardless of how much energy you use.
Consider John Skelly, a retired physical therapist in Valley Cottage, N.Y. He has switched to LED lightbulbs and energy-efficient appliances, and even installed solar panels. But, he says, "My gas and electric company charges $20 per month in fixed charges for each utility, regardless of how much energy I use and even if I use none at all."
Such fees are becoming more common. From 2015 to 2018, utilities made 158 proposals to state utility commissions to impose or increase fixed fees, according to Samantha Williams, who tracks the issue for the Natural Resources Defense Council. And 31 utilities in 18 states asked for an increase of at least 100 percent.
They also appear near the top of the list of unexpected fees that Americans experience, according to a recent Consumer Reports survey of 2,057 adults: 41 percent of people who had a gas or electric bill in the past two years said they had experienced an unexpected or hidden utility fee.
And those fees appear to be particularly problematic in the Northeast: 48 percent of people who live in that region said they had experienced a hidden or unexpected fee in their utility bill in the past two years, compared with 39 percent of people who live in the rest of the country.
But relief may be on the way, Williams says: "Last year, state energy commissions rejected 38 percent of fixed fee hike proposals." That's up from 25 percent in 2017.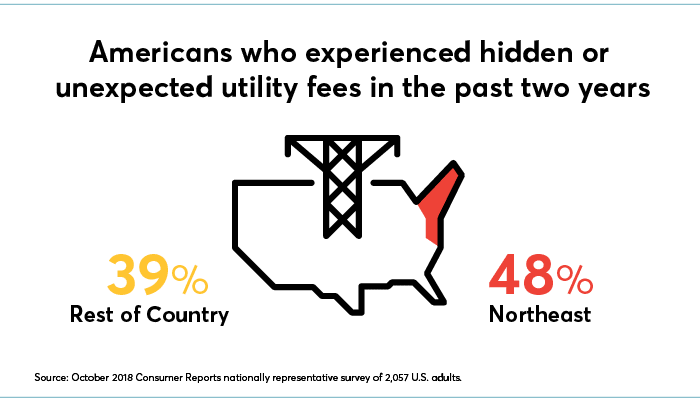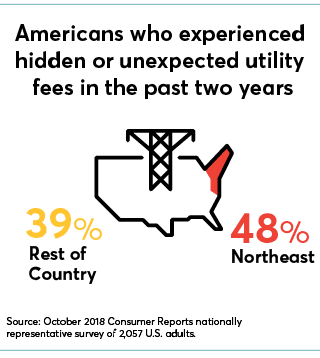 The Fix
In most places you can't shop around for your gas or electricity, so your best option is to demand that your public service commission reject utilities' proposed fee hikes. Do that by contacting the commission in your state, signing a petition, or attending a public hearing.
That can be surprisingly effective, says Shannon Baker-Branstetter, manager of Cars and Energy Policy for CR. For example, earlier this year in South Carolina, Duke Energy sharply scaled back a proposed 238 percent hike to the company's fixed fee, after customers, along with CR and other groups, complained to the state utility commission.
"Utilities may think they can get away with raising customer fees," says Baker-Branstetter, "but they won't if you speak up."
What the Fee?!
Are you tired of the endless stream of add-on charges that appear on your bills? On the TV show "Consumer 101," Consumer Reports' expert explains to host Jack Rico how to avoid these pesky fees.

Editor's Note: This article also appeared in the July 2019 issue of Consumer Reports magazine.