When you shop through retailer links on our site, we may earn affiliate commissions. 100% of the fees we collect are used to support our nonprofit mission.
Learn more.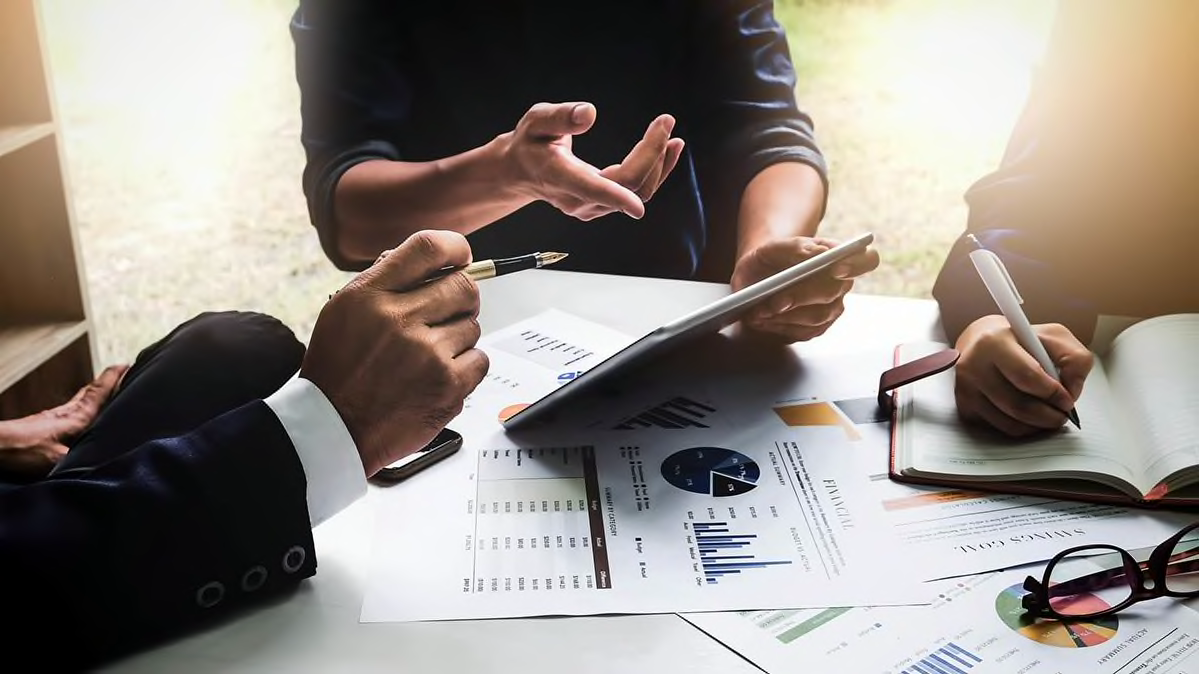 For investors, finding a trustworthy financial adviser is about to get a lot more challenging.
This week, the Securities and Exchange Commission (SEC), approved new rules governing brokers and financial advisers that change the standards of conduct toward investors. Consumer advocates say the new rules may reduce some investor protections, as well as add to investor confusion.
Brokers, who typically help with buying and selling investments, were previously held to a suitability standard. That means the investments they recommended had to be reasonably suitable for the investor, even if they paid the broker higher commissions than comparable investments.
Investment advisers, who generally provide more financial guidance and ongoing money management, have been held to a more rigorous code of conduct that requires them to act as a fiduciary—in other words, they must always put the client's interest first, while avoiding conflicts of interest.
"Both brokers and investment advisers can provide valuable service, but consumers have trouble understanding the differences between them," says Jamie Hopkins, director of retirement research at Carson Group, a wealth management firm, and a finance professor at Creighton University. "Brokers have also been criticized for not putting clients' interests before theirs."
How the Rules Will Change
Under the new SEC rules, brokers will follow a so-called best interest standard, that sets out when and how they must put clients' best interest first. The Commission described these changes as a tightening of broker standards. This rule is schedule to go into effect in June 2020.
But consumer advocates say that the best interest rule does little to strengthen investor protections or eliminate conflicts of interest, such as recommending investments that would pay the broker higher commissions.
"The duties of what best interest means are not clearly defined," says Barbara Roper, director of investor protection for the Consumer Federation of America, a nonprofit group. "The rules essentially leave the status quo in place."
Anna Laitin, director of financial policy at Consumer Reports, warns, "The rule creates a linguistic mess that is certain to confuse ordinary investors, who are likely to assume that a 'best interest' standard means that a broker will be looking out for them."
Still, supporters of the new regulation argue that it is an improvement over current practice.
"Regulation Best Interest will better serve investor interests by ensuring investors are afforded strong protections when they receive recommendations from broker-dealers," says Paul Schott, president and CEO of the Investment Company Institute, a trade group.
The SEC will also require that both investment advisers and brokers provide disclosure forms to clients that explain fees and any conflicts of interest.
Harold Evensky, CFP and retired professor of personal financial planning at Texas Tech University, is skeptical about the impact of these forms. "The disclosure rule doesn't require that brokers make sure customers understand them," Evensky says.
The potential for confusion may be highest for clients of so-called hybrid advisers, those who work both as brokers and investment advisers.
"If you are an investor in one of these firms, you may have multiple accounts, such as retirement accounts and brokerage accounts," says Roper. "It will be up to you to understand which is advisory and which is not, and where the conflicts of interests may lie."
Some consumer advocates are also concerned about the impact of a new SEC interpretation of the conduct standard for investment advisers, which they say weakens the fiduciary standard. But it's not clear whether the new interpretation will have much impact on the practice of investment advisers.
"We see the fiduciary standard as being as robust as ever," says Gail Bernstein, general counsel of the Investment Adviser Association, a not-for-profit group representing investment adviser firms. "Nothing precludes investment advisers from being fiduciaries."
How to Choose an Adviser
Despite these regulatory changes, it's still possible to find reliable financial advice. Before you get started, though, think carefully about the type of advice you need. If you want help beyond buying or selling an investment—advice on retirement planning, for example—you may do best working with a financial planner, rather than a broker. Here's how to proceed.
1. Focus on Fee-Only Advisers
One way to screen for fiduciary advisers is to look for a "fee-only" financial planner, says Roper. These professionals charge only for their advice, and they don't earn commissions based on the investments you choose. (Many advisers who do charge commissions call themselves "fee-based," but it's not the same thing.)
To find fee-only financial advisers, use the search tools on the websites of the National Association of Personal Financial Advisors, Gen XY Planning, and the Garrett Planning Network. Some advisers charge fees based on assets under management, or for a retainer, or even by the hour.
You can also consider low-cost robo-advisory services, such as those offered by Betterment, Wealthfront, and Vanguard Personal Advisor Services. Be aware, these offerings generally focus on investment management, rather than financial planning.
2. Check for Misconduct
Before working with an adviser, you will want to be see whether there are any disciplinary actions on their record. If you find one, you will want to be sure to discuss it with any potential hire.
For brokers, you can use BrokerCheck, a searchable database maintained by FINRA, the self-regulatory agency for brokerages. The records for registered investment advisers can be found at the Investment Adviser Public Disclosure database, run by the SEC. Both are free.
3. Get a Fiduciary Commitment
In addition to transparent fees and clean records, you want your adviser to put your interests firsts. Consider narrowing your search to those who use the certified financial planner (CFP) designation. Starting in October, the CFP Board of Standards will require planners using that mark to act as fiduciaries—putting customer interests first—at all times.
You can also find a list of investment firms that follow fiduciary practices at the website of the Committee for the Fiduciary Standard, an advocacy group. And you can download a copy of a fiduciary letter (pdf) that you can ask the adviser to sign.
"If the adviser doesn't sign it, go somewhere else," says Evensky.