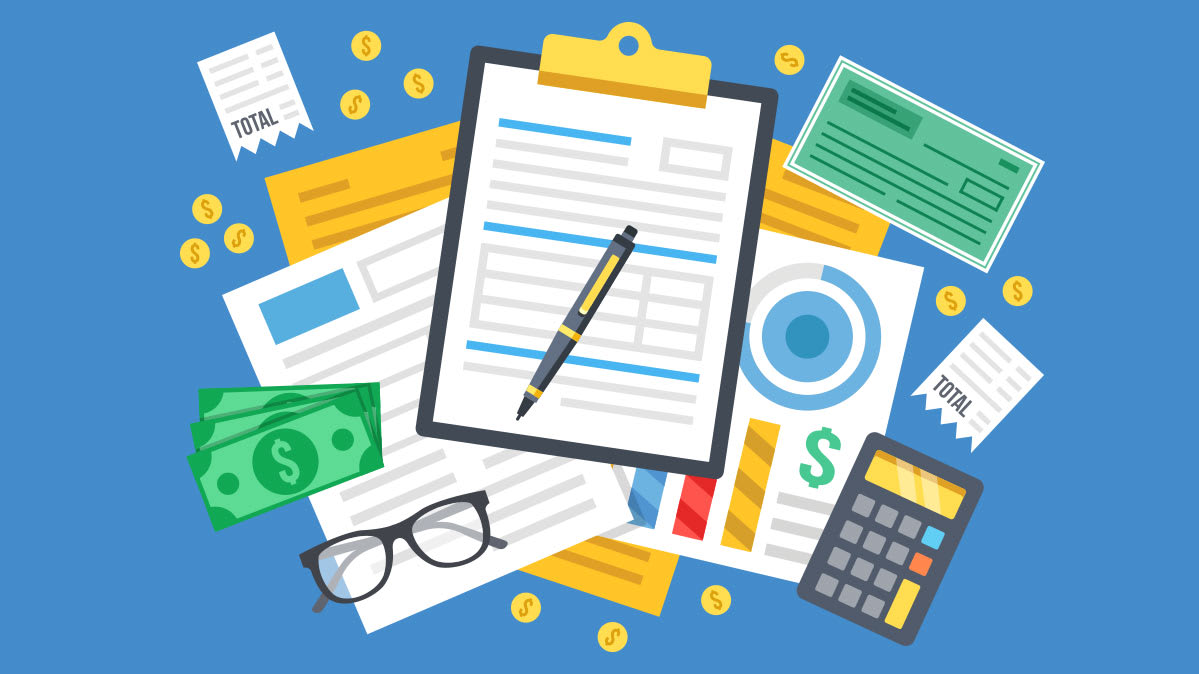 With tax season now over, you probably have a good grasp of your financial situation. That makes May the perfect month to turn your attention to other financial tasks.

Here's what you should have on your financial to-do list in May.
Review Your Tax Withholdings
Make sure you're not setting yourself up to pay more tax than you need to in 2018.
The Tax Cuts and Job Act that went into effect Jan. 1 will help many people pocket more of their income this year, thanks to higher standard deductions and more generous tax brackets. But the changes could also mean that you may need to modify the number of withholding allowances you take.
To figure out your correct withholding, keep in mind that you should consider not just your income but also your spouse's income and any credits and deductions you take. If your household income comes mostly from your paycheck, the IRS' new withholding calculator can help you make your best estimate.
But if you also have income from other sources, such as rental income, investments, or a side business, the calculator won't work. In that case, you may want to consult a tax expert.
Watch Out for Tax Refund Scams
Tax scams are a serious problem, accounting for as much as 30 percent of all fraud complaints received by the Better Business Bureau's BBB Scam Tracker tool. Although tax scams are a concern year-round, you're especially vulnerable when you are expecting your tax refund. If you waited until tax day to file your return, you should receive your refund in May.
Stay alert for suspicious requests, such as the need to give your Social Security number over the phone or download special software to your computer.
If you get a call demanding money for an unpaid tax bill and threatening arrest if you don't pay, it is probably a scam. Hang up, even if you do owe the IRS money. Follow up by calling the IRS tax help line for individuals at 800-829-1040.
Contact the Treasury Inspector General for Tax Administration to report a potential scam, and forward any suspicious emails to phishing@irs.gov.
Dispose of Financial Documents No Longer Needed
If you don't have a shredder or you have too many financial documents to get rid of yourself, find out when your municipality is holding free shredding days.
Also, look into removing documents stored on your computer, external drives, and mobile devices. There are several ways to securely delete data from your computer, such as by using Eraser, a free software program for PCs. For your mobile devices, delete any unused apps.
How long you should wait before disposing of a document varies. You probably don't have to keep ATM and bank-deposit receipts for more than a year. Retain loan documents until the debt is paid off and investment purchase confirmations until you sell. Generally, you can chuck tax documents after seven years.
Review Recurring Charges
Small charges can slip through unnoticed, especially if it's a recurring fee for a service you keep meaning to cancel. But these small fees add up quickly. Take a look at your most recent credit card statement and highlight any charges you could eliminate, like the gym you never visit. Contact the companies to cancel your subscription—and try your luck at requesting a refund for previous charges as well.
Technology can help streamline this process with free apps such as Truebill and Trim. If you're willing to connect your bank accounts in exchange for the service, you'll be able to automatically cancel subscriptions and receive refunds where possible.
Budget for Home Improvement Projects
May is a great time to find deep discounts on materials for the home improvement projects you plan to tackle this summer. Whether you want to install a new deck or update the siding on your home, you'll save money if you make these purchases now, rather than in the middle of the summer.
Certain projects, such as replacing your deck and repairing your roof, are big undertakings that may require hiring labor as well. Saving money on the materials can go a long way toward stretching your budget.
Even if you aren't quite ready to get to work, you can still measure how much roofing or decking you'll need, so you can take advantage of the great sales this month, especially around Memorial Day.
Consumer Reports is an independent, non-profit organization dedicated to helping consumers. We make it easy to buy the right product from a variety of retailers. Clicking a retailer link will take you to that retailer's website to shop. When you shop through retailer links on our site, we may earn an affiliate commission – 100% of the fees we collect are used to support our mission.
Learn more.
Our service is unbiased: retailers can't influence placement. All prices are subject to change.