When you shop through retailer links on our site, we may earn affiliate commissions. 100% of the fees we collect are used to support our nonprofit mission.
Learn more.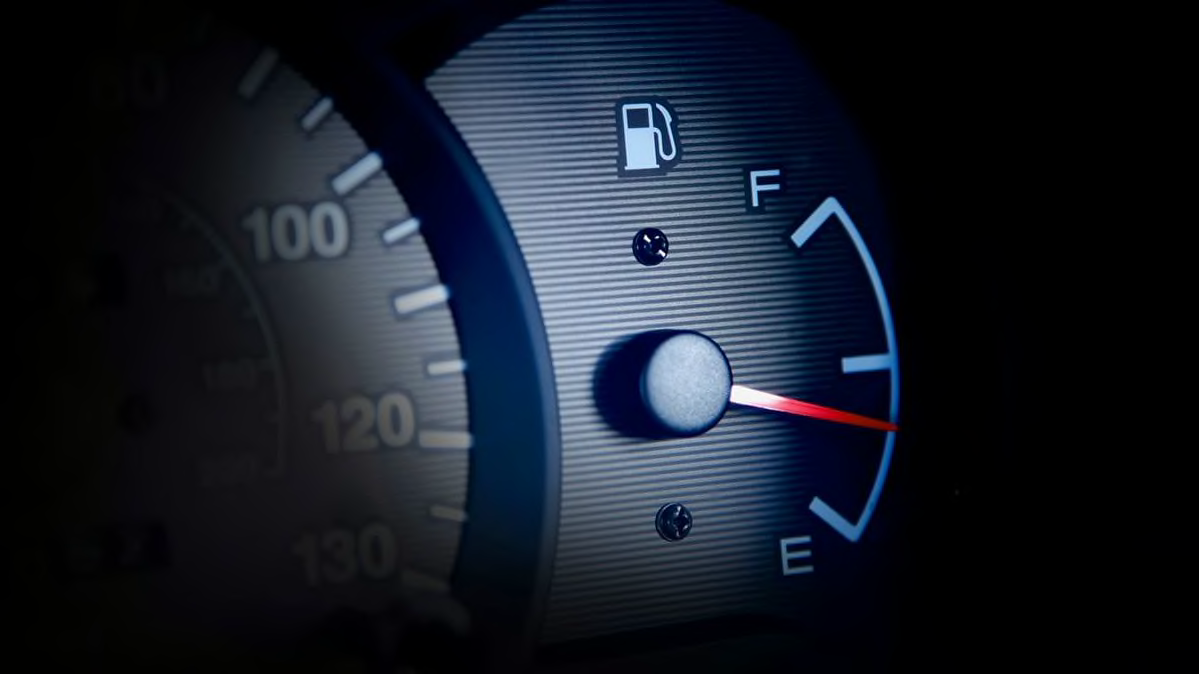 The Trump administration's new plan for fuel efficiency standards for the auto industry lowers specific mpg targets for future model years, with the administration arguing that spacing out efficiency goals will hold down new car costs.
Critics of the plan, which the administration has been working on since August 2018, say consumers will end up spending billions of dollars extra on gasoline in the coming years and that vehicles also will produce tons of extra CO2 emissions.
The final set of standards, which go into effect in 60 days, represent a significant milestone for the auto industry, which has argued for more flexibility in meeting future goals, saying consumers haven't bought enough EVs and other high-mpg vehicles.
Unveiled today, the administration's new plan sets efficiency targets for model years 2021 through 2026. The regulations, officially called Corporate Average Fuel Economy (CAFE), constitute the most sweeping and costly federal rules affecting the auto industry. The fuel economy rules, which can change from administration to administration, influence the kinds of engines and transmissions that go into new models, as well as a host of other engineering decisions, including design questions around aerodynamics and weight.
The current standards, crafted under the Obama administration, have successfully pushed automakers in recent years to produce cars and SUVs with higher mpg ratings. Automakers have accomplished this through novel engine technology, high-gear transmissions, and increasing amounts of electrification. Environmental and consumer groups—including Consumer Reports—fear that under new rules future progress with fuel economy could grind to a halt.
"At a time when many Americans are going without a paycheck, it's unconscionable to approve a plan that will have consumers paying more for gas for years to come," says David Friedman, vice president of advocacy at Consumer Reports. "We weren't shooting for the moon here. The technology to improve vehicle efficiency already exists, and the standards simply asked automakers to install it."
Emissions and Fuel Costs
The federal CAFE regulations are set by the U.S. Department of Transportation and the Environmental Protection Agency. The EPA is involved because vehicle carbon emissions are classified as a major greenhouse gas, and improved mpg lowers CO2 emissions. CAFE standards give each automaker a target for overall efficiency of the fleet of cars, SUVs, and pickup trucks they sell in a given year. Each company has a slightly different target based on the size of the vehicles they sell.
Though the Trump administration initially intended to freeze fuel-economy standards, the final plan has modest increases in fleet fuel efficiency of about 1.5 percent a year. That would result in real-world averages of about 31.8 mpg by 2026, according to an analysis by Consumer Reports. The current fleetwide average is 29 mpg. The current Obama-era rules would have required 37.5 mpg by 2025.
The Trump administration rollback will cost consumers in the coming years, according to CR's analysis. Under the plan, consumers can be expected to spend an average of about $3,200 more on fuel per vehicle over the lifetime of their vehicles. Cumulatively, all American consumers would lose about $300 billion, even after factoring in potentially lower new vehicle prices, according to the analysis.
Consumer Reports asked several automakers for specific comment on the new rules. GM, Toyota, and Fiat Chrysler deferred to their trade group, the Alliance for Automotive Innovation, which said it is "reviewing the full breadth of this final rule."
California, which has legal authority to write stricter clean-air regulations than the federal government, has said it will stick to tougher fuel-economy and emissions targets. Four companies—BMW, Ford, Honda, and Volkswagen—struck a separate deal with California, negotiating fuel-economy targets through 2026 that are stricter than the federal targets, and they're expected to stick by that agreement. The administration is challenging in court whether California can set its own rules.
Ford's vice president for sustainability, environment and safety engineering, Bob Holycross, said in a written release that the company remains committed to its agreement with California. Ford continues "to believe this path is what's best for our customers, the environment, and the short- and long-term health of the auto industry," he said.
Hybrids and Electrics
In seeking lower mpg targets, automakers have argued that they're producing plenty of high-mileage options, such as an increasing number of hybrid and electric vehicles, but that few consumers are choosing to buy them, in part due to an extended period of lower gas prices.
But environmental and consumer groups say that ambitious fuel-economy regulations end up forcing automakers to make technology improvements in all types of cars, such as developing more efficient gas-powered engines, transmissions with higher numbers of gears, and high-voltage electrical systems that can run accessories and pumps. These improvements benefit far more consumers than just the early adopters of eco-friendly EVs. According to CR's survey research, owners of SUVs and pickups are among the most interested in improved fuel economy.
"Under the (current) standards in place since 2012, automakers have been making cleaner, more efficient vehicles of all types, and that has really increased consumer choices," said Luke Tonachel, director of clean vehicles and clean fuels at the Natural Resources Defense Council. "No matter what type of vehicle consumers need, they've been able to find cleaner, more efficient models and save money at the pump."
Multiple legal challenges are expected to the new EPA/DOT rules, and some U.S. senators have suggested that the administration's cost-benefit analysis actually suggests the mpg targets should be higher.
The European Union and China aren't backing off their fuel economy programs, and those more aggressive regulations will influence companies that sell vehicles in multiple markets. If a Democrat wins the U.S. presidential election, DOT and EPA could go back to something like the original Obama targets.
New Technology Benefits
To meet fuel economy regulations, automakers have developed an array of fuel-saving technologies that have become more widespread across vehicle types, says John German, an automotive consultant who has worked at the International Council on Clean Transportation and for several automakers. Examples of new technology include smaller engines combined with turbochargers, such as the Ford EcoBoost system, which deliver not only better fuel economy but also quick acceleration that consumers like, German says. Mazda and Toyota have developed high-compression engines that deliver diesel-like efficiency while still using gas, which is cleaner. General Motors developed a sophisticated system to deactivate different combinations of cylinders at different times, which means lowered fuel consumption and fewer emissions.
German says it's likely that the industry will continue to research new fuel-saving technologies, but they'll be deployed in Europe or China, where fuel efficiency and pollution regulations are tougher. In the U.S., automakers will keep using what's already on vehicles and hold the newest technology in reserve in case it's needed later, he predicts.
"They'll continue to use existing technology longer," he says.
FCA has equipped Jeeps and Ram trucks with 48-volt systems that use electrical power to run parts of the car that used to be powered by the main engine. The system delivers better mileage for a fraction of the cost of a full hybrid system like the one in the Toyota Prius, says Dave Cooke, senior vehicles analyst with the Union of Concerned Scientists.
"We're finally seeing these things come to market," he says.
Even without the weakening of fuel-economy targets, Americans have been shifting to larger vehicles, and that's been slowing progress on reducing carbon emissions, says John DeCicco, a research professor at the University of Michigan who has tracked auto fuel economy for decades.
"We're already at a standstill," DeCicco says. "Given how the trends have been the last few years, it's hard to see how we'll be making much progress at all."
Adjusting to the Market
The Trump administration says the CAFE standards need to be adjusted to reflect new marketplace realities of fewer EV and hybrid sales than was forecast eight years ago. It also was assumed back in 2012 that gas prices would rise steadily. When prices fell instead, it helped drive demand for larger SUVs and pickups.
The administration also contends raising fuel-economy targets too fast will force up the price of new vehicles, and as a result consumers will hold onto older, less efficient vehicles longer. Those older vehicles, which won't be equipped with the latest safety technologies, would be involved in more highway deaths. The National Highway Traffic Safety Administration also says that the new Trump plan would lower the average price of a new vehicle by about $1,000.
"It will make newer vehicles more affordable to consumers, safer for passengers and cleaner for the environment," U.S. Transportation Secretary Elaine Chao said on Tuesday at a press conference unveiling the new standards. "Millions of new vehicles will be more affordable to consumers, more will be sold, and this will be good for the economy."
The Alliance for Automotive Innovation, the auto industry's main trade group in Washington, D.C., that represents major auto companies, said in a statement that it has consistently called for year-over-year improvements in fuel economy and for lowering greenhouse gas emissions. Automakers offer more than 475 models that get 30 mpg or more, including 62 hybrids and 36 battery-electric vehicles, the group pointed out.
"Looking to the future, we need policies that support a customer-friendly shift toward these electrified and other highly efficient technologies," said John Bozzella, the group's CEO.
Consumers may not see a lot of difference at the dealership in the near term, according to automotive experts. The kinds of vehicles for sale now and window-sticker mpg estimates are already set for the next few years. Beyond model year 2022, there could be a noticeable gap between the original targets set under Obama and the lower targets under Trump.
For the past several years, consumers have been getting better technology that's been saving them money every time they fill up at a gas station, says Jake Fisher, senior director of auto testing at Consumer Reports. If automakers feel less pressure to improve, this kind of progress could slow down and consumers may miss out on the next wave of technology, he says.
"We've seen improvements in every type of vehicle, not just EVs and hybrids," Fisher says. "Along with better fuel economy, we've seen faster acceleration, more comfort, and increased safety across the industry."