When you shop through retailer links on our site, we may earn affiliate commissions. 100% of the fees we collect are used to support our nonprofit mission.
Learn more.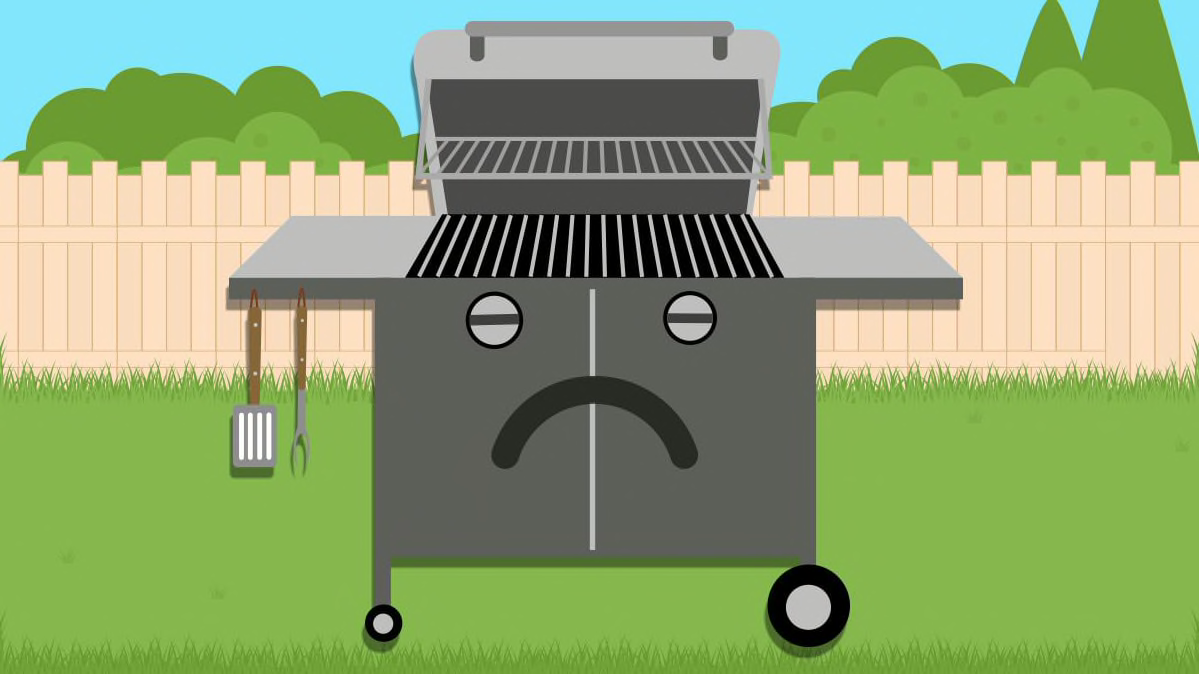 Over time, gas grill components break. But that doesn't mean it's time to scrap your ­sizzler. Certain key parts can be ­easily replaced to keep your grill working like new. Here, following the numbers in the illustration below, from left to right, are the parts most likely to be replaced, plus how long you can expect them to last and how much you'll pay to get new ones.

1. Cooking Grates
Expected life span: Three to 10 years
Cost to replace: $25 to $150 for a set
In a survey of Consumer Reports members, nearly 30 percent who own a gas grill reported problems with grates cracking or flaking on a previously owned grill. Grates are easily replaced. And to maintain them, clean each side with a stiff wire brush (use nylon on porcelain-coated grates) before grilling. After you're done grilling, brush the grates again and add a coat of oil.
2. Burner Tubes
Expected life span: Two to 10 years
Cost to replace: $10 to $60 per tube
Nearly 40 percent of CR members reported uneven heating with a grill they no longer use. A leading cause? Clogged or damaged burner tubes. Sometimes the tubes are so damaged that they fail to light at all, which results in extremely uneven cooking.
3. Burner Covers
Expected life span: Two to eight years
Cost to replace: $5 to $30 each
Eighteen percent of CR members reported problems with uncontrolled flare-ups on a grill they previously owned.
Burner covers, also called heat tents, shield the burner tubes from dripping fat, helping control flare-ups.
If covers on your grill are damaged or missing, replace them for better performance, and safety.
4. Igniter/Ignition Parts
Expected life span: Two to seven years
Cost to replace and assemble: $10 to $90
According to our survey, 92 percent of grills have electronic igniters. If your burners won't light, check the battery that powers the ignition. If only a single burner is affected, check the wire that leads to that igniter, or the igniter itself, next to the burner tube.
Editor's Note: This article also appeared in the May 2018 issue of Consumer Reports magazine.