When you shop through retailer links on our site, we may earn affiliate commissions. 100% of the fees we collect are used to support our nonprofit mission.
Learn more.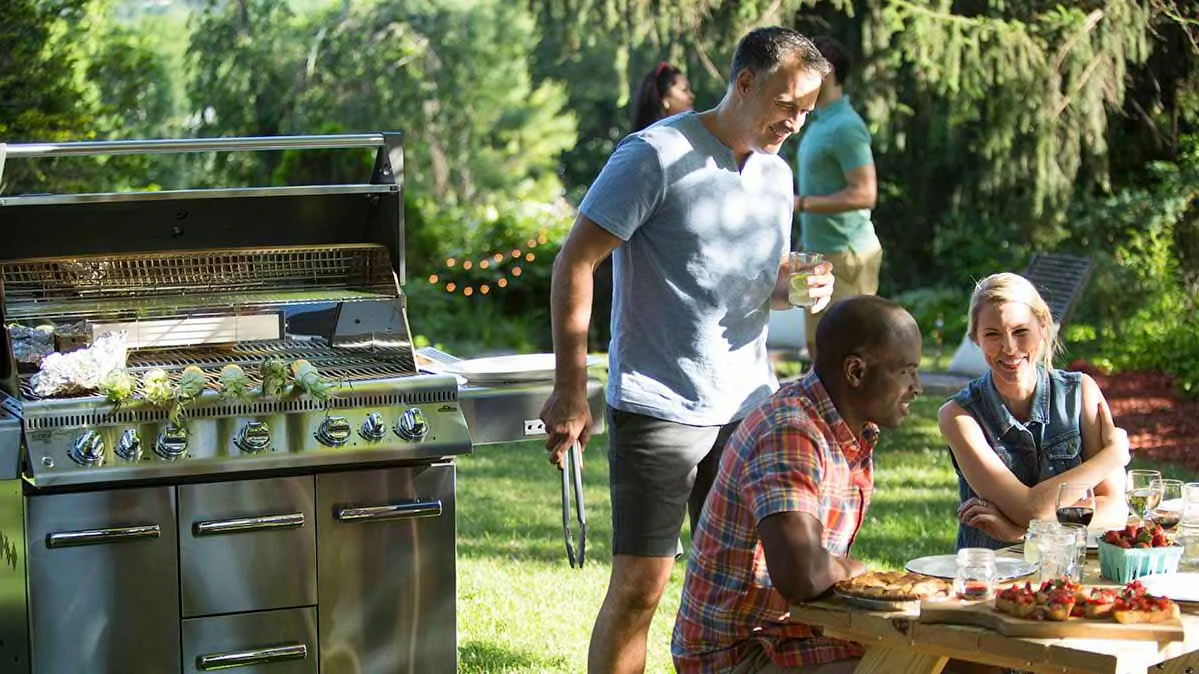 The barbecue grill is the source of many a backyard debate.
Are burgers better flipped frequently or once, halfway through cooking? Do you need to cover your grill when it's not in use, or only in inclement weather? And of course, the topic of gas vs. charcoal is an argument that can run a little, well, hot.
All these questions got us wondering what our CR members actually do when they're gathered around the grill. So we asked.
You Test, our online series of quizzes available exclusively to CR members, was the perfect tool to ask folks about how they really use and care for their grills. And people were eager to share their opinions: With more than 5,000 responses to date, our grilling You Test ranks as our most popular quiz.
If you want to take the quiz yourself, scroll down. If you aren't already a CR member, you can sign up for a free Basic membership, or get a Digital subscription, which gives you access to You Test quizzes as well as our comprehensive ratings of nearly 200 gas and charcoal grills as well as hundreds of other products extensively tested in our labs.
Here are some key takeaways from our You Test grilling quiz.
Gas Gets the Nod From CR Members
Gas grills are the overwhelming favorite among our quiz-taking members, with a whopping 78 percent reporting that they own a gas grill. Charcoal ranks a distant second, with a modest 14 percent of respondents reporting that they own a charcoal grill. Seven percent reported that they own either a Kamado-style grill or a smoker, which also uses charcoal.
At CR, we think there's merit to both grill types—gas is great for quicker weeknight cooking, and charcoal provides the ultimate in flexibility because you control the heat based on how you arrange the coals.
Members Are Great at Cleaning Grates
About 13 percent of You Testers report cleaning grill grates after they cook, while 35 percent say they like to clean before cooking. Perhaps most admirable is the 35 percent of folks who say they clean their grill before and after each use. Only 5 percent say they do it when they remember, while a scant 1 percent say they never get around to it.
As for the method most CR members in the You Test favor for cleaning, a wire grill brush is the clear winner—the choice of nearly 62 percent of quiz takers. A curled wire brush, a safer alternative, is the second most popular at 20 percent, but the most resourceful award might go to the 2 percent of users who told us they use a wadded up ball of foil. We don't see the harm in this approach, but we aren't sure it's the most effective, either.
Members Expect Their Grills to Last
When we asked how long people expect their grill to last, the bulk of folks said seven to 10 years, while nearly as many said 10 years or longer. That's a long shot with gas grills, as our gas grill reliability statistics show.
Our advice for extending the life of your grill? Start by choosing a model that scores well in our sturdiness test, then look for those with features such long-warranty burners, because burners are the most replaced part on a gas grill. Following a careful maintenance schedule is key.
Of course, the best indicator might be a grill that works well and that's less prone to repair. You'll find both in our ratings of nearly 200 gas and charcoal grills.
From the 'Consumer 101' TV Show
Sturdy construction, even heating, flare-up reduction—Consumer Reports' experts explain to 'Consumer 101' TV show host, Jack Rico, what to look for when buying a gas grill.