When you shop through retailer links on our site, we may earn affiliate commissions. 100% of the fees we collect are used to support our nonprofit mission.
Learn more.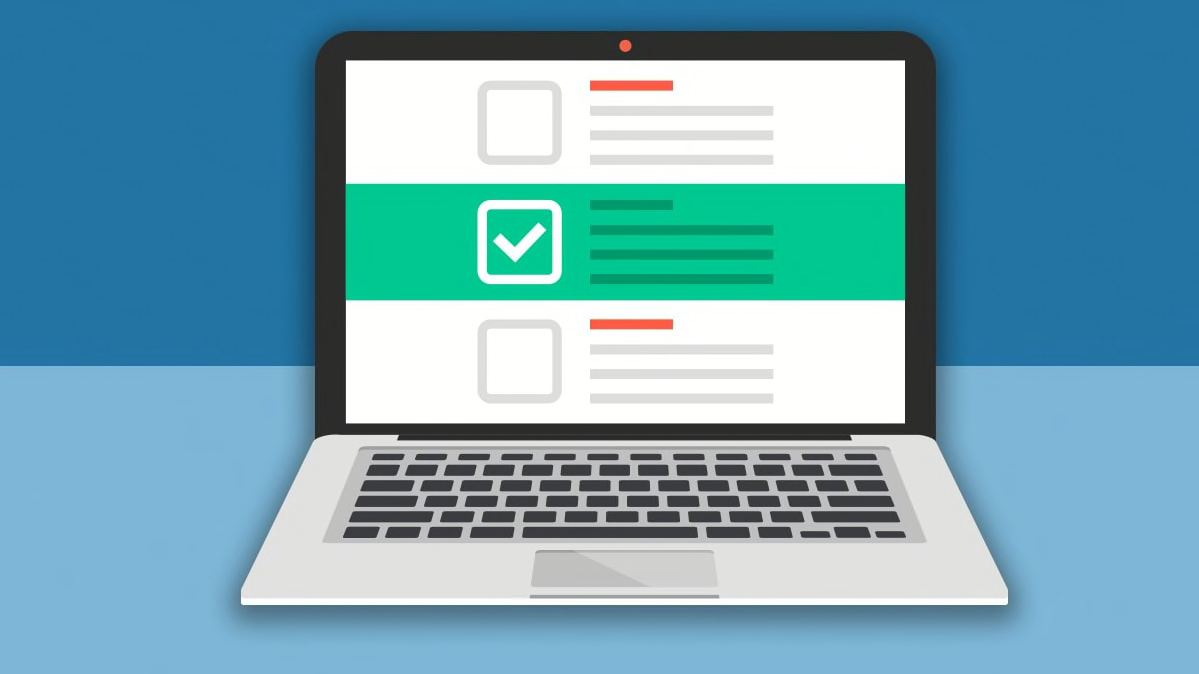 If you want to buy your own health insurance for 2019, the deadline to sign up for a plan through the Affordable Care Act exchanges is coming up soon. Though you'll have more choices for next year, there have also been a lot of changes that could influence your options, so don't wait till the last minute to shop.
In most states, open enrollment on the ACA exchanges ends at midnight (PST) on December 15th. So far, 3.2 million people have signed up for health insurance sold on the 39 federally run Healthcare.gov sites, according to the Centers for Medicare & Medicaid Services. That's a big drop from the same time last year: 10% fewer people have signed up for plans since open enrollment kicked off November 1st.
The decline isn't surprising given the many changes to the individual health insurance market in the past year, says Joshua Peck, co-founder of Get America Covered, a nonprofit that helps people who buy their own health insurance get coverage.
More About Managing Health Insurance Costs
A big factor is that for the first time since the ACA launched in 2014, there will be no penalty if you don't carry comprehensive health insurance next year. There are also more alternatives to ACA insurance that are cheaper but provide less coverage.
"Most people want health insurance, but the biggest obstacle by far is cost," says Peck, former chief marketing officer for Healthcare.gov. Overall, ACA premiums are slightly lower compared with 2018, but they're still steep for people who don't get tax subsidies to help pay the monthly bill for insurance.
People who get subsidies, which are paid directly to your insurer to cover premiums, can find a plan that costs less than $100 a month on average, according to the U.S. Department of Health and Human Services. About nine million of the 14 million people who buy their own health insurance qualify for financial assistance. Some of that group will also get help paying out of pocket costs such as deductibles and co-pays.
But for the nearly five million on their own, finding affordable quality health insurance is still a challenge. The average monthly premium will be $477 for a single person and $1,154 for a family if you don't qualify for financial help based on your income, according to eHealth.com, an online site where you can compare and buy health insurance. The average deductible is $4,064 for an individual and $7,620 for a family.
Even if you get financial assistance, it's a mistake not to review your options for 2019, says Nathan Teater, manager of individual and family sales at eHealth.com.
Premiums vary widely across the U.S., and more insurers are participating in the individual market this year, so there are likely to be more options than you had for 2018. Here is what you should know to find the best plan for you.
Don't Default
If you already have an ACA plan and don't actively sign up for a new one by December 15th, you'll be automatically re-enrolled in the same plan or one that's similar if your current plan is not offered in 2019.
Don't let inertia cost you. Even if you like the coverage you have now, plans change every year. Your premiums and deductibles could be different, as well as the doctors and hospitals that take your insurance and the drugs your plan covers.

Shop the Plans Strategically
Your approach to finding the most affordable plan that meets your needs will differ depending on whether you qualify for subsidies.
If you're subsidized: An individual who earns up to $48,560 a year, and a family of four making up to $100,400, can get significant financial help to pay premiums. You can use this calculator from the Kaiser Family Foundation to see if you qualify for a subsidy based on where you live and your income.
But your actual premium will depend on which type of plan you choose. Bronze plans have the lowest premiums—on average $339 a month for 2019. And in many places the premium is zero for those with lower incomes because the subsidy you get may be large enough to cover it. According to Kaiser Family Foundation, low-income consumers will find zero premium plans in more than 2,500 counties.
But Bronze plans also carry the highest deductibles and higher out- of-pocket costs. If you choose a Bronze plan, make sure you have money set aside to meet those costs that insurance doesn't cover.
Silver, the next lowest-premium plan, is a good option for many people, says Peck from Get Covered America. Silver plans cover about 70% of your bills vs. 60% for a Bronze plan and deductibles are more moderate.
Silver is also the way to go if you make less than $30,000 a year as an individual or $63,000 for a family of four. At that income level, you could also qualify for help paying out-of-pocket costs such as your deductible and co-pays. But you're only eligible for help with your out-of-pocket costs if you're in a Silver plan.
To compare plans, go to Healthcare.gov, your state exchange or Healthsherpa.com, which only sells ACA-compliant plans.
If you're not subsidized: Assuming low costs are most important and you are generally healthy, go with a Bronze plan. If you have a chronic health condition, a Silver plan with the more moderate deductible or a Gold plan, which has higher premiums but lowest out-of-pocket costs, may be more suited to your needs.
You also might find a more affordable plan buying off-exchange directly from an insurance broker or insurance company. Some insurers are boosting their premiums the most on plans they're required to subsidize on the ACA exchanges, so plans sold off-exchange with the same coverage may be cheaper. You can compare plans at sites like eHealthinsurance.com and Healthpocket.com, which sell plans both on and off-exchange.
Look at Adjusting Your Income
If you expect your income next year will be above the cut-off for getting a subsidy to help pay your premium, see if there's a way to lower it so you might qualify.
One strategy is to stash money away for retirement on a pretax basis. You can contribute up to $6,000 to a traditional IRA in 2019; those 50 and older can put away another $500. If you're self-employed, you can contribute a lot more to a simplified employee pension (SEP): 25% of your net earnings, up to $56,000 next year.
For those with a high deductible health plan—a deductible of $1,350 or more—you can lower your income by contributing to a health savings account (HSA), which lets you put pretax money away to pay medical costs. Families can put up to $7,000 in an HSA and if you're over 55, you can add another $1,000.
If you are self-employed or run your own business, you could take deductions related to business expenses. For example, you could lower your income by investing in new equipment such as computers.
Know the Limits of Short-Term Coverage
Earlier this year, the Trump Administration loosened regulations on short-term health insurance plans so that people can buy the plans for coverage up to one year in most states. Previously, short-term plans were only available for three months at a time. Insurers are heavily promoting the plans during open enrollment.
Be sure you understand the trade-offs if you're considering it for year-round coverage. These policies have lower premiums but fewer benefits and may not cover you if you have a preexisting condition or a costly illness. You have to go through a medical exam to renew, unlike ACA-compliant plans that guarantee coverage no matter your health status.
These plans typically don't cover things such as maternity care, prescription drugs, and mental health treatments. If you have an accident, your hospitalization will be covered, but any rehabilitation most likely will not.
If cost is the main issue for you, as with any insurance, you have to look beyond premiums when considering short-term plans. While the average monthly premium on a short-term plan that lasts up to 12 months is $107 for an individual and $258 for a family, the average deductible is $5,721 for a single person and nearly $11,000 for a family, according to eHealth.

Check if You Have More Time
Some states that run their own exchanges extend the open enrollment date beyond December 15th. For example, New York gives you till January 31st and California till January 15th. Look up your state's deadline here. And if you're in a special situation, such as being affected by the California wildfires, you may also have more time to pick a plan. Go to Healthcare.gov to find information on what events may qualify you for a special enrollment period.

Get Help
You don't have to navigate these plan choices on your own. Go to Healthcare.gov to find out what free guidance is available in your area. States that operate their own ACA exchanges are devoting more money to provide personalized assistance for enrollees.
For example, Covered California has in-person enrollment centers around the state and live chat on its site, and it guarantees that a certified enrollment specialist will call new enrollees who request help online within 30 minutes. AccessHealthCT in Connecticut is hosting enrollment fairs and runs a half-dozen in-person enrollment locations in the state. You can also find answers to hundreds of commonly asked questions at Kaiser Family Foundation.