When you shop through retailer links on our site, we may earn affiliate commissions. 100% of the fees we collect are used to support our nonprofit mission.
Learn more.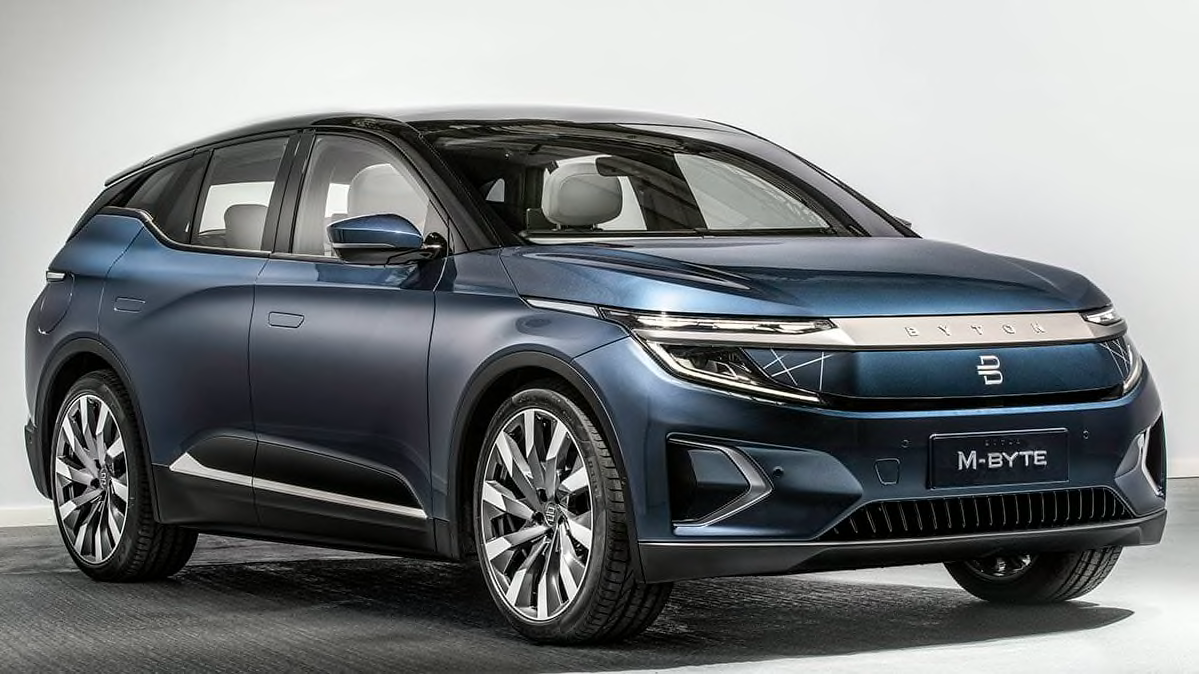 Byton, a startup electric vehicle manufacturer based in China, says its M-Byte SUV will have at least a 224-mile range, start at $45,000, and go on sale in the U.S. as soon as 2021. It will also have a curved, 48-inch screen that spans the top of its dashboard. We got a look at a production-ready prototype of the M-Byte at CES in Las Vegas, while learning more about Byton's efforts to launch its first car.
It's tough to start a new car company from scratch, and we've seen some of Byton's early competitors fade away and others struggle. This promising company has brought on board experienced auto industry executives; forged partnerships with outside partners, such as Electrify America; secured multiple funding sources; and—most importantly—built a massive factory in Nanjing, China, that it says is capable of building 300,000 cars a year.
Even though Byton is working to form a dealer network and has already obtained a distributor's license, a company representative told us that the 2021 on-sale date is a goal, not a firm commitment, and that initial production and sales efforts will focus on the Chinese market. Still, we'll be keeping a close eye on the M-Byte, and we plan to purchase and test one if and when it does go on sale.
What it competes with: Ford Mustang Mach E, Nissan Ariya, Tesla Model Y, Fisker Ocean
What it looks like: A crossover with a massive curved screen inside and touch controls within the steering wheel hub. With its uniquely stylized lighting front and back, it definitely won't be anonymous at night.
Powertrains: 72-kilowatt-hour lithium-ion battery, rear-wheel drive; 95 kWh-battery, rear-wheel drive; or 95-kWh battery, dual motors, all-wheel drive.
Price: $45,000
On-sale date: Estimated to be in 2021, starting in California.
CR's Take
The SUV's massive screens and touch controls appear to be quite distracting. We're interested in testing the company's claims that they won't take the driver's attention off the road.
We don't know whether the M-Byte will go on sale in the U.S. by 2021, and because Byton is a start-up company, we advise caution regarding initial reliability.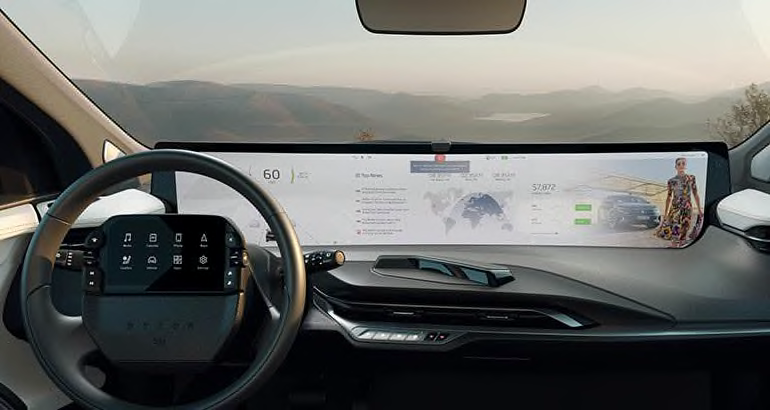 Outside
At first glance, the M-Byte's exterior is quite conventional. Its windows taper into the rear pillar in a way that echoes the Nissan Murano, and its overall appearance is similar to that of sporty compact SUVs such as the Lincoln Corsair and Mazda CX-5.
The M-Byte's most unusual feature is what the company calls its "light signature"—thin, crossed bars of LED lights at the front and rear of the car that glow to show the M-Byte's charging status. It's a neat way to tell at a glance whether the car is ready to go.
Inside
You don't even have to open the M-Byte's door to see just how many screens are inside. A curved, 48-inch screen makes up the entire top half of the dashboard and can display everything from the latest weather and sports scores to movies and conference calls. (The last two will work only when the car is parked, Byton says.)
That big screen and almost all other car functions are controlled by a touch screen in the center of the steering wheel. It's placed on top of an airbag and remains in the same position when the driver turns the wheel. A representative told us that the screen uses software created for Byton but that Android Auto and Apple CarPlay compatibility are both possibilities.
A second touch screen in the center console is designed for the passenger to use. Both the driver and front passenger can use a limited set of gesture controls as well. The only prominent physical controls include a push-button gear selector and a turn signal stalk.
A camera is pointed directly at the driver and is used for facial recognition. Byton says it will help personalize the driver's user experience and ensure that the driver is not distracted when using systems such as adaptive cruise control.
At a CES press conference, Byton executives admitted that they've heard skepticism about the M-Byte's interior from the press and public, but they claimed that the controls would be less distracting because they wouldn't sit in the driver's field of vision. In addition, the company said the main screen was designed to operate reliably at extreme temperatures and has an extremely low failure rate.
But the rest of the M-Byte's interior stands in contrast to those screens by virtue of how conventional it appears. While the touch screens and curved LEDs shine like they're from the future, Byton gets the rest of its switchgear, upholstery, and trim from the same group of major suppliers as every other automaker. That means its seat adjusters and dashboard trim—which would look at home in any of today's upscale vehicles—seem out of place.
Finally, Byton says the car's flat floor allows for a variety of interior configurations, including front seats that can rotate toward each other slightly when the car is parked.
What Drives It
Buyers will be able to choose from a variety of motors and drivetrains. Those include a 72-kWh battery and rear-wheel drive, a 95-kWh battery with a rear-wheel drive, and a 95-kWh battery with all-wheel drive that utilizes two motors.
Range estimates vary from 224 miles with the base battery to 285 miles for the larger battery and rear-wheel drive, but those numbers are based on the European formula for calculating range. Environmental Protection Agency estimates tend to be lower.
Byton says the M-Byte will be able to charge from empty to 80 percent in about 35 minutes using a DC fast-charger. The company also announced a partnership with Electrify America to provide access to its charging network, including a limited amount of no-cost charges.
Safety and Driver Assist Systems
A Byton representative told CR that every M-Byte will come standard with automatic emergency braking and blind spot warning, as well as an active driving assistance suite that helps with acceleration, steering, and braking. Byton will be able to update that system's functionality over the air, with downloadable software upgrades.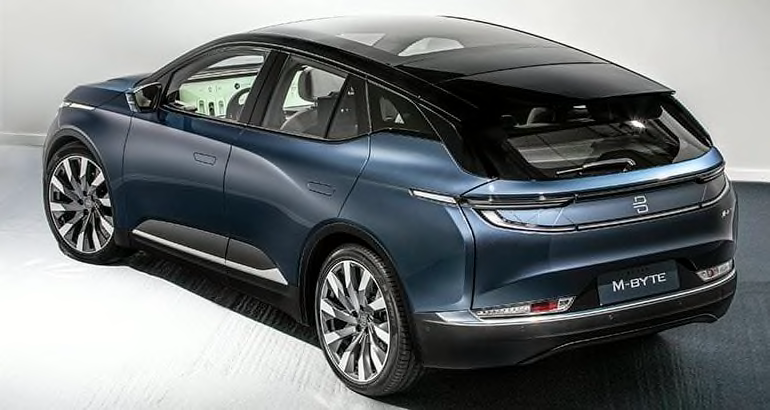 Electric Cars 101
Electric cars are bringing some of the biggest changes the auto industry has seen in years. On the "Consumer 101" TV show, Consumer Reports expert Jake Fisher explains to host Jack Rico why these vehicles might not be as newfangled as you think.