When you shop through retailer links on our site, we may earn affiliate commissions. 100% of the fees we collect are used to support our nonprofit mission.
Learn more.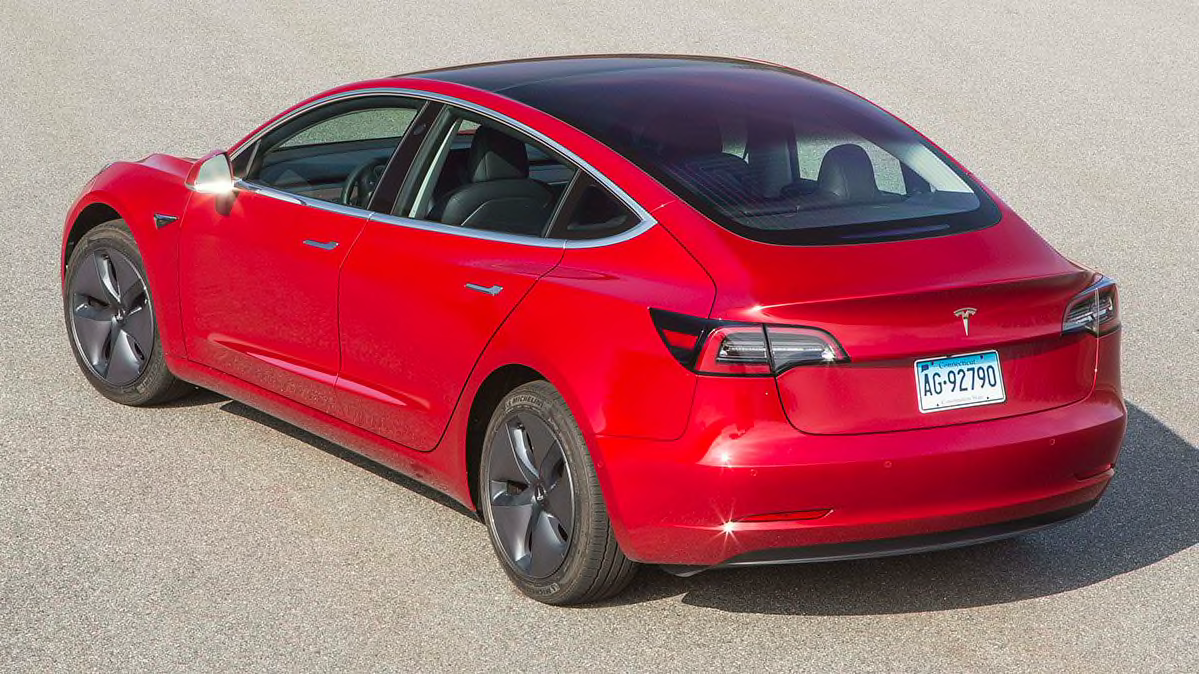 Federal auto-safety regulators issued a rare cease-and-desist order against a company marketing Autopilot Buddy, a device that lets Tesla owners use their Autopilot driver-assistance systems in a potentially dangerous way.
The National Highway Traffic Safety Administration ordered Dolder, Falco and Reese Partners, which owns and sells Autopilot Buddy, to immediately stop selling the device. The company describes its product as a "Tesla Autopilot nag-reduction device." The gadget disables a Tesla feature that monitors whether the driver's hands are pulling on the steering wheel, and flashes a warning when hands aren't detected.
"A product intended to circumvent motor vehicle safety and driver attentiveness is unacceptable," NHTSA deputy administrator Heidi King said in a statement Tuesday. "By preventing the safety system from warning the driver to return hands to the wheel, this product disables an important safeguard, and could put customers and other road users at risk."
The regulator's move comes as driver-assistance technology is getting more capable. That's dangerous because drivers tend to overestimate their vehicle's abilities and stop paying as much attention to the road, says Jake Fisher, director of auto testing at Consumer Reports. Devices like Autopilot Buddy only make it worse, he says.
Tesla said in an emailed statement that it supports NHTSA's action.
On its website, Dolder, Falco and Reese Partners says its device is intended to restore functionality that Tesla has taken away through software updates since October 2015. The time between "nagging reminders" about grabbing the steering wheel has been reduced from 30 minutes to less than a minute, the company says.
Videos show how a two-piece device can be wrapped around the inner arm of the steering wheel, held together by magnets. The company recently rolled out a device for the Model 3.
"Tesla's updates have slowly diminished the duration we can enjoy Autopilot in our cars," the website says. "This reduction in the car's features made many owners upset."
The company says that Autopilot Buddy is not intended to be a hands-off device. "Your hands must remain on the wheel as directed by Tesla's terms of 'Autosteer' user agreement," it says.
NHTSA regulates aftermarket devices, such as Autopilot Buddy, as motor vehicle equipment, the agency said in its statement Tuesday. Dolder, Falco and Reese has until June 29 to certify that all U.S marketing, sales, and distribution of the Autopilot Buddy has ended, NHTSA said.
The agency has the power to investigate and fine companies that fail to guard against reasonably foreseeable driver error or distraction, says William Wallace, senior policy analyst at Consumers Union, the advocacy division of Consumer Reports.
"Manufacturers of vehicles with driver-assist systems should always design and roll out these systems safely," Wallace says. "We're pleased that NHTSA is taking Tuesday's action to stop sales of this dangerous aftermarket product."
As of Tuesday, the Autopilot Buddy website said no orders were being taken within the U.S. at this time. "We are hopeful to resolve this as quickly as possible," the company said on its website.