When you shop through retailer links on our site, we may earn affiliate commissions. 100% of the fees we collect are used to support our nonprofit mission.
Learn more.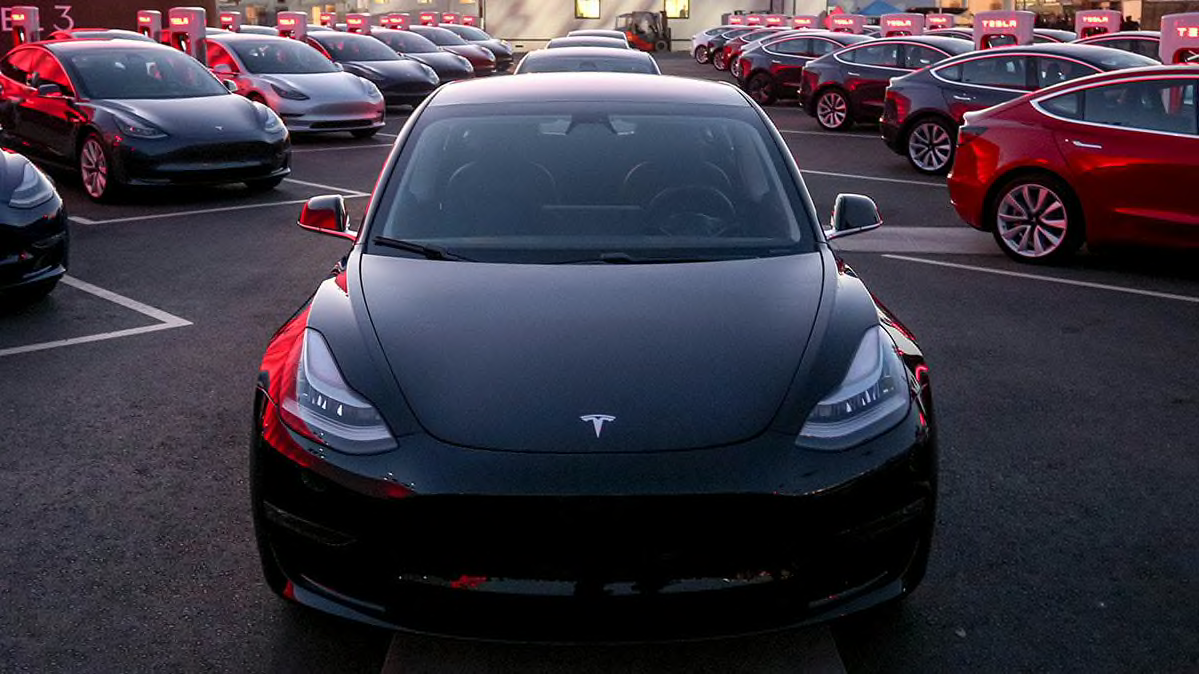 Six weeks after announcing the start of production of the much-anticipated $35,000 Model 3, Tesla has taken it off the company's online menu, making it harder to order the least-expensive version of its mass-market electric sedan.
At the same time, the automaker has added a Model 3 lease option for the first time, but that comes with a catch.
The $35,000 Tesla Model 3 was a unicorn concept that drew early consumer cash deposits and interest from around the world when CEO Elon Musk first announced plans to build it back in early 2016. The idea that a shopper could get a fully electric car for the equivalent of $27,500 (after a federal tax credit of $7,500 was applied) led observers to see the car as a game-changer for the EV market in the U.S.
By the time production started on the entry-level Model 3 just weeks ago, the federal tax credit had dropped to $3,750. The credit will go away for all Teslas by the end of the year, unless Congress changes the law.
Even though Tesla says on its website, "All Tesla vehicles now come with Autopilot bundled as a standard feature," the company confirmed with CR that the $35,000 Standard Range version will not come with Autopilot, maintaining its entry-level price. The Standard version will now be a software-limited version of the Standard Range Plus trim, Tesla told CR on Friday.
The Standard version will have its range limited by 10 percent—which means 216 miles of range for the Standard, versus 240 miles for the Plus, according to Tesla. Several features will be disabled including the car company's onboard music streaming service, navigation with live traffic visualization, and heated seats.
Standard buyers can upgrade to a Plus at any time, the website says. And any buyers who have already purchased a Standard Plus version can downgrade it to Standard, and Tesla will refund the cost difference ($4,500), the company says. Deliveries of Model 3 Standard will begin this weekend, the company says.
The change to the Model 3 pricing options is part of a move by Tesla to simplify its lineup. Customers who want either the entry-level Standard version or the Long Range Rear-Wheel Drive version "will need to call us or visit any one of the several hundred Tesla stores," the website says. "We're making these changes to ensure that our online order process is focused exclusively on the three Model 3 variants customers want most."
For all other Tesla models, including more expensive Model 3 trims, the Model X SUV and Model S sedans, Autopilot will now come as standard equipment. The feature will cost less than when it was sold as an add-on, though: Autopilot had been a $3,000 option, and the price of the Model 3 Standard Range Plus rose $2,000 to $39,500 because of the change.
Autopilot is Tesla's driver-assist system that includes speed control (maintaining a safe distance from the vehicle in front) and lane-keeping technology. It also includes Tesla's Navigate on Autopilot, which can guide a car through highway interchanges and exits, and suggest and make lane changes. Recently, the automaker has begun pushing out an update that would let drivers allow the car to make lane changes on its own.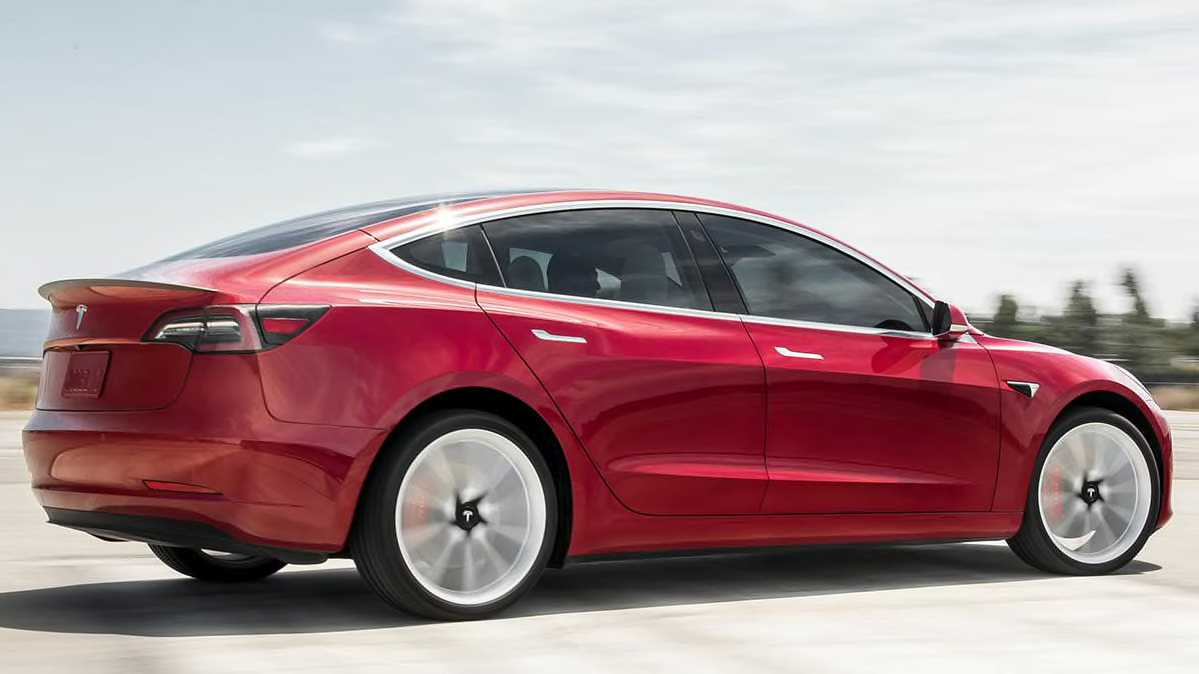 Model 3 Lease Revealed
Tesla announced a new leasing option. But customers won't be able to buy their Model 3 at the end of the lease because Tesla wants to use the vehicles for its future autonomous driving fleet. The automaker says on its website that "with full autonomy coming in the future via an over-the-air software update, we plan to use those vehicles in the Tesla ride-hailing network."
Adding a lease option for the Model 3 makes sense, says Ed Kim, VP of industry analysis at automotive consulting firm AutoPacific. "Being able to lease the Model 3 is an important development for Tesla as leasing has not only grown in general, but it's particularly popular in both the luxury and electric vehicle segments," he adds.
And the no-buy option shouldn't turn customers off, either, he says. "Most luxury customers simply want a different vehicle after the lease is over, and electric vehicle fans will no doubt prefer the latest and greatest electrification technology at lease end." In addition, many luxury consumers are business owners, and leasing can have positive tax implications for them.
There are three levels of annual mileage that shoppers can choose from: 10,000, 12,000, or 15,000 miles per year. According to Tesla's lease calculator, a lease of the Standard Range Plus—the least expensive version included in that tool—would start at around $500 a month for 10,000 miles a year; it would rise to $535 a month for 15,000 miles.
Electric Cars 101
Electric cars are bringing some of the biggest changes the auto industry has seen in years. On the "Consumer 101" TV show, Consumer Reports expert Jake Fisher explains to host Jack Rico why these vehicles might not be as newfangled as you think.