When you shop through retailer links on our site, we may earn affiliate commissions. 100% of the fees we collect are used to support our nonprofit mission.
Learn more.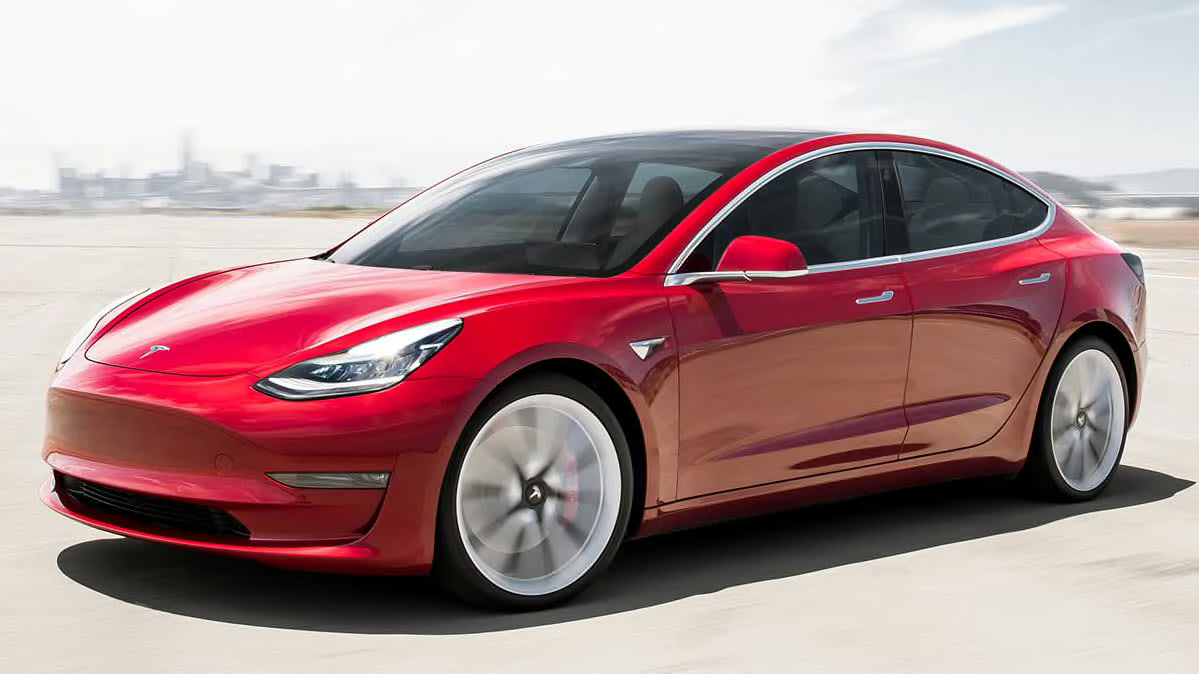 As consumers keep waiting for the cheapest Tesla Model 3 to become available, CEO Elon Musk announced a less-expensive, shorter-range, rear-wheel drive option via a tweet.
Consumers interested in this new Tesla Model 3 option should make sure they know exactly what they're buying and the time frame for delivery, which can vary depending on the version ordered and the buyer's location. Tesla estimates that this mid-range, rear-drive model will be delivered in six to 10 weeks. Other models can be had in less time.
"The lower price of entry will certainly be attractive to some buyers," says Jake Fisher, director of auto testing at Consumer Reports. "However, only offering the smaller battery with rear-wheel drive will limit penetration in some markets. To many consumers, all-wheel-drive is a requirement in this segment."
This is still not the inexpensive version promised when the car was initially launched, but it does move this premium electric sedan closer to mainstream pricing. The cheapest "standard battery" model is still four to six months away, according to Tesla.
The mid-range battery pack is essentially the long-range battery pack with fewer cells. The standard battery will have a unique architecture.
This new option is priced at $31,200, after factoring federal tax credits, state tax incentives, and estimated energy savings from using electricity. (Destination charges add $1,200.) The cost is $45,000 without incentives.
Previously, the least-expensive version available was a Model 3 ($35,000) with the long-range battery ($9,000) and Premium interior ($5,000). With this announcement, the entry point to Tesla ownership is now $4,000 less, though with decreased battery range.
The move could goose sales before the full tax credit expires on Dec. 31. It is possible that diminished tax credits and market saturation could soften sales next year.
Tesla told CR on Friday that it's able to offer the middle-priced option because of growing production and sales.
"As Model 3 production and sales continue to grow rapidly, we've achieved a steady volume in manufacturing capacity, allowing us to diversify our product offering to even more customers," a Tesla spokesperson said in a Friday email to CR. "Our new mid-range battery is being introduced this week in the U.S. and Canada to better meet the varying range needs of the many customers eager to own Model 3."
Tesla claims this mid-range model has a 260-mile range and can race 0-60 mph in 5.6 seconds. It includes the Premium interior package, with 12-way power and heated front seats, premium audio system, covered center console with four USB ports and docking for two smartphones, tinted glass roof, and one year of the premium connectivity plan. In addition, it includes power folding and heated side mirrors, and LED fog lamps.
The long-range battery is now only available with all-wheel drive. Another change to the online configurator: The $3,000 "full self-driving capability" has been removed.
Shoppers should be aware that full federal tax credit for Tesla buyers ends on December 31st, due to the company reaching the 200,000 sales milestone this summer. The credit will be cut in half for six months, to $3,750, then halved again for the following six months. (Not every buyer will be eligible for the tax credit. Be sure to consult a tax professional before making a purchase decision based on this incentive.)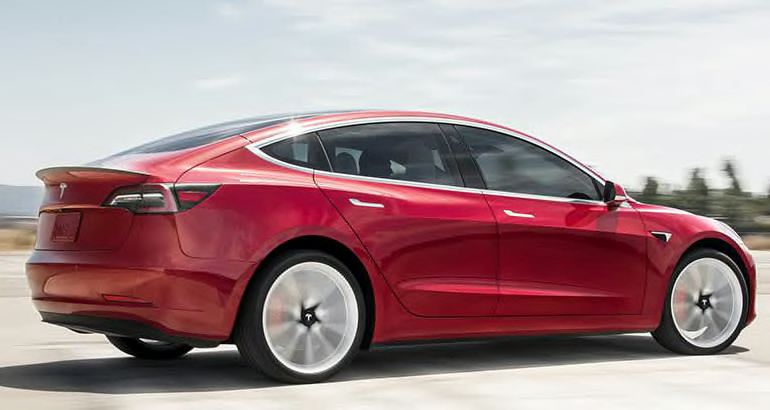 Essentially, this version is $5,000 more than the promised $35,000 base car, considering that it includes the $5,000 Premium package. Customers who buy one before the federal tax credit expires will save over those who purchase the true base car later, and they will benefit from having more equipment and about 10 miles more range, based on company claims.
Tesla buyers who had not taken a car for a test drive are now protected by a three-day return policy. The standard return policy is one day. There are a few conditions, of course, including that the car has to have less than 500 miles and the buyer has not applied for incentives or perks. The company will not give back any trade-in vehicle.
Electric Cars 101
Electric cars are bringing some of the biggest changes the auto industry has seen in years. On the "Consumer 101" TV show, Consumer Reports expert Jake Fisher explains to host Jack Rico why these vehicles might not be as newfangled as you think.