When you shop through retailer links on our site, we may earn affiliate commissions. 100% of the fees we collect are used to support our nonprofit mission.
Learn more.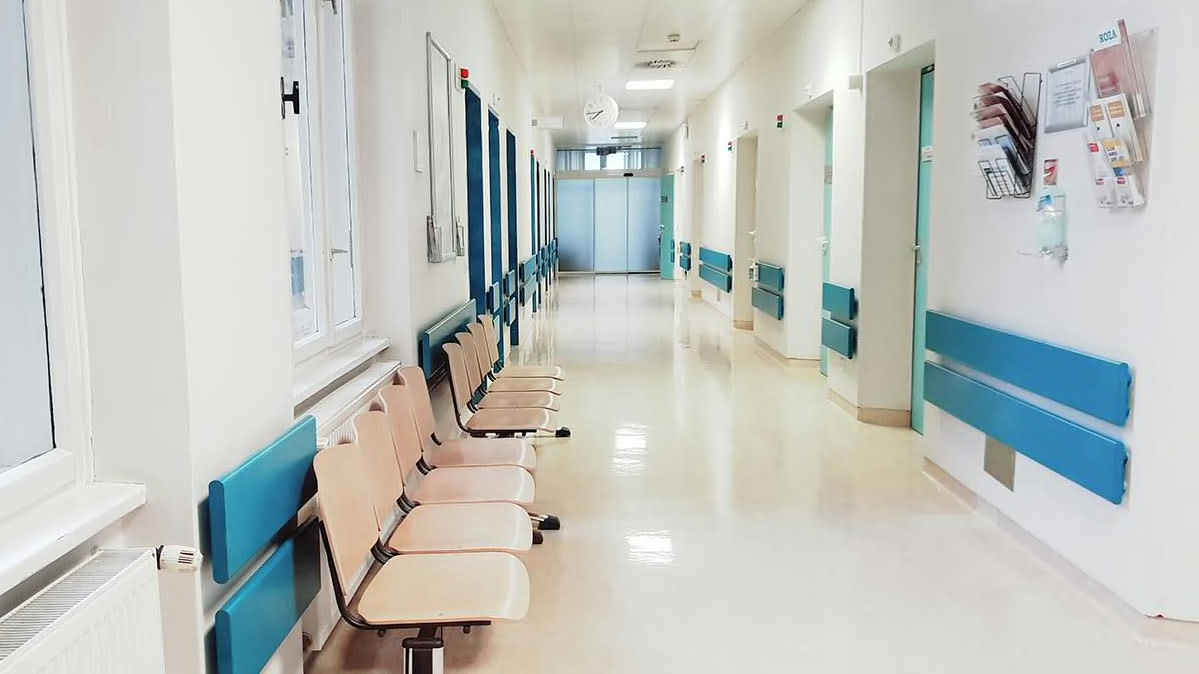 The Makmale family's February school break ski vacation turned into a nightmare when 11-year-old Hannah fell on the slopes and fractured her pelvis, hip, and lower back. Hannah was airlifted from a hospital near the ski mountain to a trauma center that the emergency room doctors said could better handle her injuries.
Over the next two months, while Hannah was recovering at her family's home in Connecticut, her mom, Alexis, was dealing with another serious issue caused by the accident: a $65,000 bill from the air ambulance company that the family's health insurer said it wouldn't cover.
The insurer said the air ambulance company wasn't in its provider network and that the hospital should have requested authorization to airlift Hannah. The hospital said pre-authorization isn't required in an emergency situation like Hannah's. Meanwhile, the air ambulance company said the bill had to be paid, and if the insurer wasn't going to take care of it, the Makmales would be on the hook.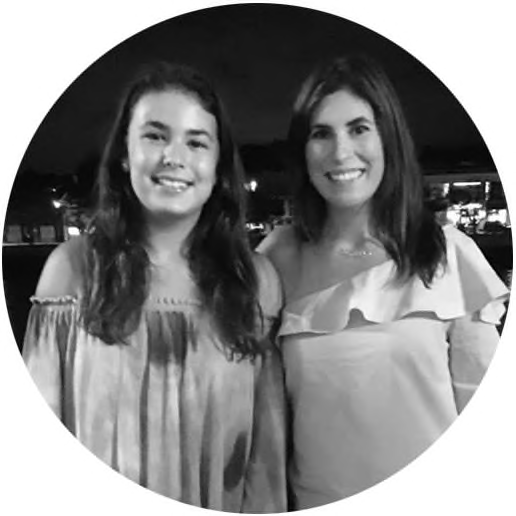 "I was told something different every time I called my insurance company. Their information was always contradictory and they seem to give me the runaround each time. It was beyond frustrating."
Alexis Makmale on what it was like trying to resolve a $65,000 surprise medical bill for an air ambulance after her 11-year-old daughter Hannah got injured in a skiing accident.
Alexis Makmale got caught in the maddening loop between healthcare providers and health insurers, where so many consumers find themselves when they're trying to untangle an unexpected medical bill. Those surprise medical bills generally arise when patients with insurance unknowingly get care from an out-of-network healthcare provider or hospital, and that often happens in an emergency situation, when you have no control over who treats you.
More on Fighting Surprise Medical Bills
This is a growing problem because healthcare prices are rising, people are bearing a much larger share for the cost of their care, and insurers are increasingly offering plans that restrict the number of providers in their networks.
Four in 10 insured Americans say their family received a medical bill in the past two years from a hospital, doctor, or lab they thought was covered but their health insurance plan didn't pay the bill at all or paid less than expected, according to a Kaiser Family Foundation survey in April.
The good news is that prospects for consumers to get meaningful protections from surprise medical bills are gaining momentum around the country and on Capitol Hill. Ten years ago, only a handful of states had laws protecting patients from big out-of-network charges. Now 27 states have laws beefing up protections for consumers, including five new state laws this year and three of those enacted just since May.
Despite gridlock in Washington on other issues, there's rare bipartisan support for federal legislation to combat surprise medical bills that's swiftly moving through Congress this summer.
That legislation mirrors what has been proving to be most effective among state actions. That includes setting a limit on what hospitals, doctors, labs, and other healthcare providers can charge patients for out-of-network care and making healthcare providers and insurers deal directly with each other when there's a dispute about payment, instead of keeping consumers stuck in the middle.
President Donald Trump is also pressing lawmakers to come up with a fix that he says could protect families from being blindsided by outrageous medical bills.
That kind of bipartisan unity bodes well for change, says Jack Hoadley, a health policy expert and research professor emeritus at Georgetown University's Health Policy Institute who has analyzed surprise medical bill laws.
He says both parties are eager to score a victory on a healthcare issue that's top of mind for voters before the 2020 election season. Half of Americans say protecting people from surprise medical bills should be a top priority for Congress, according to the Kaiser Family Foundation survey.
"I'm cautiously optimistic that Congress can come up with an agreement that the president can support," Hoadley says.
Still, Hoadley says hurdles remain because of divisions among the players in the healthcare industry. Though hospitals, doctors, and insurers agree that surprise medical bills are an urgent problem that needs to be fixed, they disagree on how to solve it.
Hospital and doctor groups don't want Congress to set prices for what they can charge, which is a solution supported [PDF] by insurers, employers that offer insurance, and many consumer groups. Healthcare providers favor a solution that would take consumers out of the middle of a dispute and send a healthcare provider and insurer to independent third-party arbitration if they can't agree on payment.
Why Congress Needs to Solve the Problem
While states that have surprise medical bill laws offer varying degrees of protection, nine have comprehensive laws that have proved to be successful in helping consumers, according to an analysis of state laws by the Commonwealth Fund, a nonprofit foundation that does health policy research.
For example, since New York enacted a law in 2014 that includes an arbitration mandate, there has been a dramatic decline in complaints about unexpected medical bills, a case study of the law by the Center on Health Insurance Reforms found. The wins have been evenly split, with arbiters ruling on behalf of healthcare providers about 50 percent of the time and 50 percent for insurers.
The most effective strategies impose a cap on what patients can be billed or require insurers and healthcare providers to settle disputes through arbitration, says Hoadley at the Health Policy Institute.
Still, even states with robust laws can do only so much. That's because state laws apply only to part of the employer-based insurance market and to individual health insurance plans that people buy on their own.
But 60 percent of Americans with health insurance get covered through employers who "self-insure" and take on the financial risk of providing coverage, and those self-insured plans are exempt from state regulations. When these companies pay the tab for their workers' healthcare costs, they are subject only to federal regulations, which currently do little to address surprise medical bills.
States also can't regulate air ambulance providers, which give consumers among the biggest unexpected medical bills because they're governed by federal airline regulations. A federal surprise medical bill law could potentially address that gap, too. A recent addition to the federal legislation currently in Congress would impose a cap on how much patients could be charged for out-of-network bills from air ambulance providers.
"Consumers have the most to gain from Congressional action on surprise medical bills, because a strong federal law could extend comprehensive protections to over 100 million people who lack them now," says Chuck Bell, programs director for Consumer Reports, which advocates for stronger surprise medical bill regulations [PDF].
"Congress should protect consumers from surprise bills for both emergency and non-emergency care, and include air ambulances, which generate some of the very largest surprise bills," Bell says.
But until changes like that become reality, consumers like Alexis Makmale are left to sort it out on their own. Even though she lives in a state that enacted one of the most comprehensive surprise medical bill laws in the country in 2016, the Connecticut law doesn't cover air ambulances.
Makmale's story does have a happy ending, but it didn't come without a lot of pain. Makmale spent hours on the phone with her insurer, the hospital, and the air ambulance company trying to get the situation straightened out. She gathered hospital records, paramedic reports, and letters of support from the ER doctors, which she sent to her insurer.
She grew hopeful when one of the many customer service representatives she spoke with said the issue could be resolved if she got the hospital to issue a "retro authorization," which she did. But the claim denial still wasn't reversed.
Frustrated, Makmale reached out to Consumer Reports in April. When CR contacted the family's insurance company, ConnectiCare, about the claim denial, it wouldn't discuss details of Makmale's situation. But spokesperson Kim Kann said the insurer would do a full review of the case.
A few days later, Makmale got word that the claim would be paid. In the end, the insurer covered 100 percent of the $65,000 bill.
Kann says that in situations other than an emergency, pre-authorization is required for air ambulances. But after doing a higher-level internal review, Kann says the insurer determined Hannah's case was indeed an emergency.
Kann says she couldn't explain why the claim wasn't processed that way earlier but said Makmale could have asked for a formal appeal of the claim denial to elevate the issue. But Makmale says she didn't because she was told the retroactive authorization from the hospital was all she needed.
Could Makmale have resolved the issue on her own? Makmale isn't sure.
"It was so clear-cut that this was an emergency," she says. "I would have kept pushing, but who knows how long it would have taken to get resolved. And the bill could have gone into collections. I'm grateful it got resolved, but it's sad what you have to go through. This is an unfair system."
How to Protect Yourself From a Surprise Medical Bill
Here's what you can do to prevent an unexpected medical bill or fight one that comes your way.
1. Understand what your insurance covers. Reviewing your insurance policy isn't exciting, but it's a necessary step. Ask your insurer for documentation on what the plan will and won't cover if you need emergency care and how much you'll pay if you go out of network.
If you go out of network in an emergency situation, in most cases an insurer is required to pay for reasonable medical expenses no matter where you're treated. If you're in a car accident, for example, and taken to a hospital outside your network, your insurer will still pay for the expense.
But there's no concrete definition of an emergency, and some insurers will deny claims that they don't consider as rising to that level. So know ahead of time what your insurer deems an emergency.
2. Talk to your doctor. Let your doctor know which insurance you have and ask to be referred only to other doctors in your network if you need a specialist. For other services, such as lab tests and MRIs, find out which providers are in your network and ask your doctor to use them.
If you're having elective surgery, find out whether others involved in your care, such as an anesthesiologist, for example, are in your insurance network.
3. Know your rights. Check to see whether your state has laws that provide protection against surprise medical bills. The Commonwealth Fund keeps track of state efforts on this front. But there's a lot of change happening, so check with your state insurance regulator to find out the latest specifics where you live. You can look up your state insurance regulator through the National Association of Insurance Commissioners.
4. Fight the bill. If you get an out-of-network bill, contact your insurer first to see whether there is a mistake. If it's not an error, ask whether the insurer will cover the bill. If it won't, try to negotiate the charge with the doctor or hospital. If they won't negotiate, file an appeal with your insurance company.
For more information on how to file an appeal, use this free guide from the Patient Advocate Foundation, which includes sample appeal letters. You should also report the problem to your state insurance regulator or state attorney general and mention that in your appeal letter. To find out how to file health insurance complaints in your state and to share your story, go to Consumer Reports' End Surprise Medical Bills site.