When you shop through retailer links on our site, we may earn affiliate commissions. 100% of the fees we collect are used to support our nonprofit mission.
Learn more.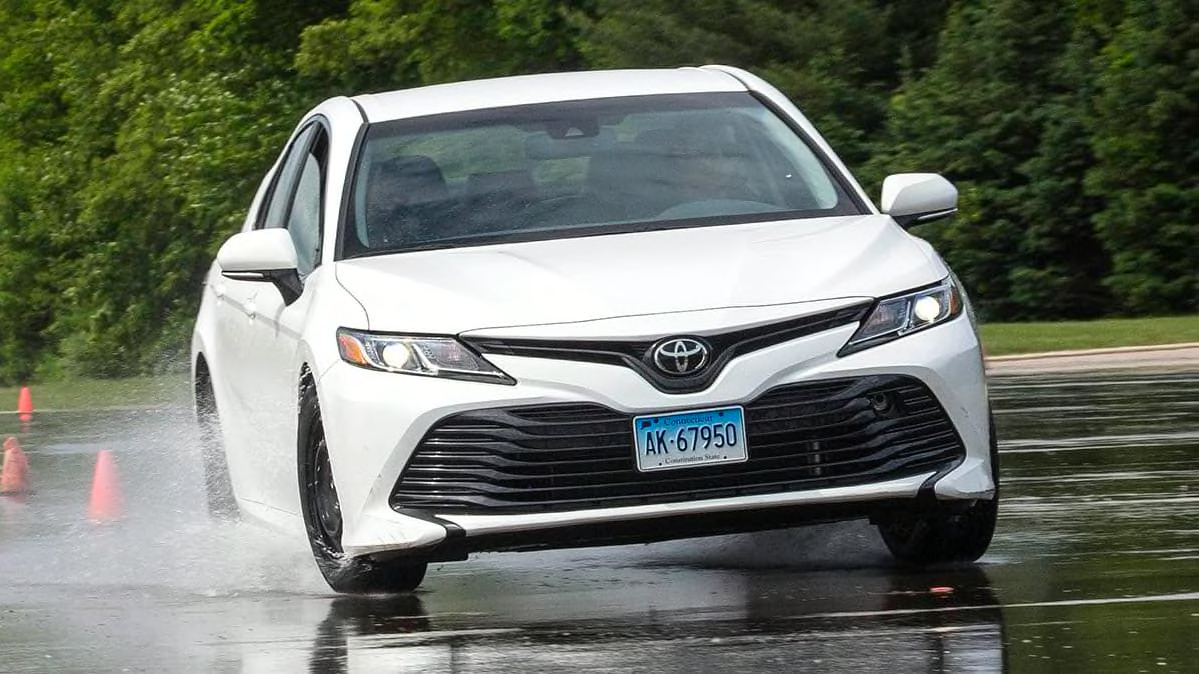 Car owners shopping for replacement tires should focus on tire performance, and not just price, when choosing what to buy.
"Specifically, shoppers should buy a model with a high Consumer Reports rating that suits their needs in critical areas such as braking, winter grip, and handling," says Gene Petersen, who runs the Consumer Reports tire test program. "Based on our tire testing, these factors make a big difference in how a car performs in the real world and how safe it is to drive."
We recently tested 25 models of performance all-season tires, including some all-weather models, in order to help shoppers who are in the market for replacements. The year-long test process revealed that there can be significant variance in tire performance among the models.
The key buying strategy: Once you've used our test results to narrow down your selection to a few models, make your final choice by weighing tread life, level of rolling resistance, and price.
You might identify tires that are higher quality and better for your needs than the type that came with your car.
What We Found
We used a Toyota Camry to test tires because it's a popular, well-rounded midsized sedan. It has a strong road-test score in part from its superb braking distances on dry and wet surfaces and spry handling—traits enabled by the Toyo Proxes A35 performance all-season tires that our Camry got at the factory.
These tires clearly provide good performance, but they are expensive to replace. (Major retailer Tire Rack sells them for $262.51 each.) They may also come without a treadwear warranty.
After evaluating 25 other performance all-season tires on the same car, we found that the better tires we tested improved the car's handling and gave it shorter braking distances, which can help you avoid an accident.
Tire performance made a big difference in how the Camry scored in our road test. If it was fitted with our lowest-rated tire (Maxxis Bravo HP-M3) in this group, the Camry's road-test score would drop from among the top in the midsized sedan category to dead last.
CR rates tires based on tread life, four-season grip, and ride and handling. The scores for this tire group varied widely on our 100-point scale, with 29 points separating the top performer from the lowest-ranked model.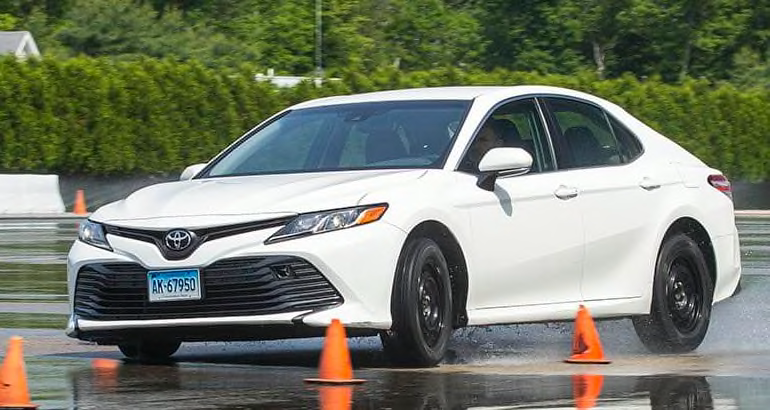 Wet Tire Testing at CR's Track
Not all tires grip well in rainy weather. On the "Consumer 101" TV show, Consumer Reports expert Ryan Pszczolkowski explains to host Jack Rico how CR tests the performance of tires on wet road conditions.