When you shop through retailer links on our site, we may earn affiliate commissions. 100% of the fees we collect are used to support our nonprofit mission.
Learn more.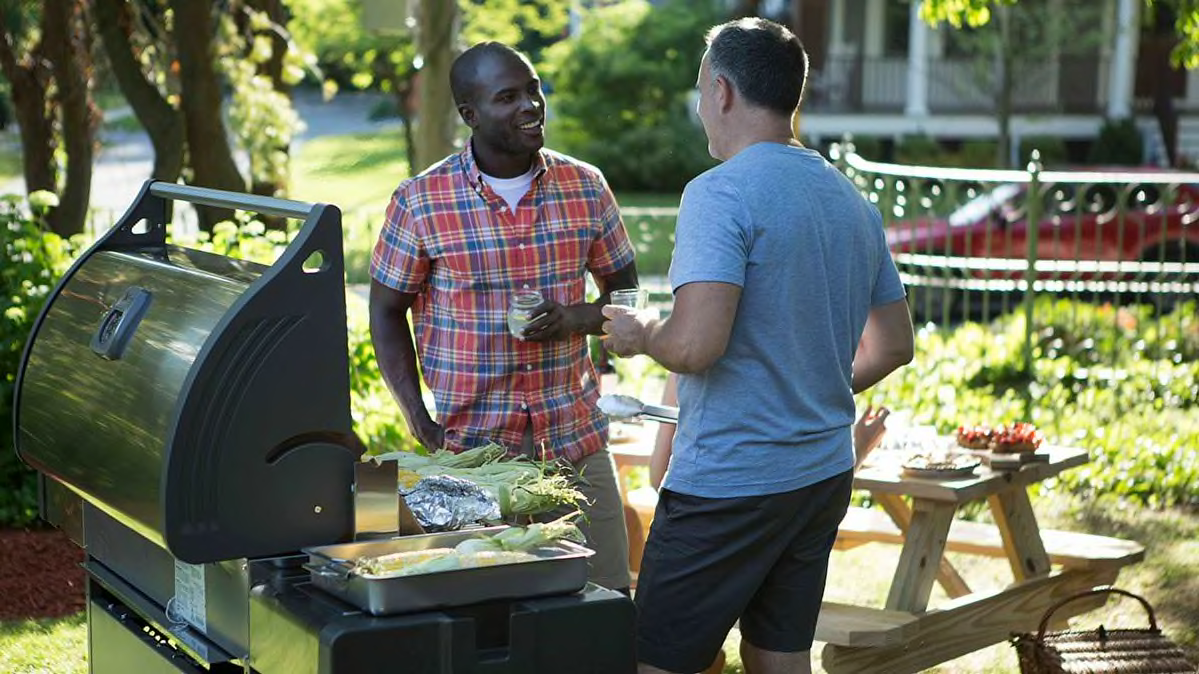 As the warmer weather returns this spring, you'll probably find yourself spending more time outdoors, perhaps grilling burgers or mowing the lawn.
It's also a good time to make sure your home looks its best. This month, retailers offer deals on pressure washers and windows to help you do just that.
Consumer Reports tracks the prices of many products all year long, so we know when they go on deep discount. The products listed below should be available at their lowest annual price in April. Check our buying guides to find out whether sale products are worth it, and use our ratings to make sure you get a great-performing product.
Want to know what's on deep discount during the rest of the year? See our calendar of deals.
Gas Grills
A basic gas grill is fine for cooking burgers and hot dogs, but if you also enjoy grilling fish and sizzling steaks with sear marks, look at the temperature-range score in our gas grill ratings. The higher the score, the better the grill is at cooking a variety of foods.
If ribs or a roast is on the menu, you'll want a grill that does well in our indirect cooking tests. Indirect cooking is a great way to slow-cook large or tough cuts by placing the meat next to the fire, not over it, with the lid closed to retain heat.
Shopping Tips
Look for solid construction. Jostle the assembled grill from several points to test sturdiness; the more stable, the better. Check the cart, wheels, lid, and firebox. Stainless steel carts with seamless construction and welded joints are usually sturdier than painted steel carts assembled with nuts and bolts.
Wheels or casters at all four corners or legs make a grill easier to maneuver. And wheels with a full axle are better than those bolted individually to the frame.
Safety concerns. Grill stability is important because it can prevent tipping. Avoid grills with sharp metal corners and edges. Test the handle: Your knuckles or fingers shouldn't be too close to the hot lid. And though some flame flare is normal, the greater the distance between the grates and the burners or flavorizer bars, the fewer the sustained flare-ups.
About burners. Keep in mind that for gas grills, burners are the most replaced part. Expect them to last two to 10 years. Burners with a warranty of 10 years should last longer than those with no guarantee. If you need to replace them, it's a 10-minute job.
Lots of gas grills come with infrared burners, which are meant to use intense heat to sear steaks or chops. CR's advice? Ignore these burners when shopping. Our tests have shown repeatedly that infrared burners don't sear any better than typical gas burners.
Lawn Mowers & Tractors
Prices for lawn mowers range from a hundred bucks to several thousand. Though it's not necessary to spring for the priciest model on the market, spending a bit more than the lower end of the price spectrum will get you a higher-quality machine.
Shopping Tips
Look for a removable battery. On cordless, electric models, the battery will last longer if you can keep it at a certain temperature range. With a removable battery, you can bring the battery inside without bringing in the entire mower.
Wheel size matters. Gas lawn mowers with wheels the same size in the front and back of the mower are easier to maneuver and to tip back at the end of a row.
Pressure Washers
Whether it's a mildew-covered deck or an oil stained driveway, a good pressure washer can clear the gunk in a fraction of the time it would take you with soap, water, and elbow grease. Keep in mind that pressure washers are powerful tools that can cause serious injury if not used properly.
Shopping Tips
Consider renting. Buying a unit will pay for itself within a few years, but renting allows you to avoid the hassle, upkeep, and storage that comes with owning your own.
Know your needs. If you're cleaning small decks and patio furniture, you probably only need an electric model, which is typically lighter, quieter, and easier to maintain than a gas-powered version.
Windows
New windows not only enhance your home from the outside but also can improve the quality of life inside your home, creating a quieter and less drafty environment. Today's double-hung windows are also easier to clean and maintain than most older windows, as well as more energy efficient.
Shopping Tips
Opt for "pocket replacements." If your existing window frames are still in good condition, you can save on both materials and labor by purchasing replacement units that fit inside the existing frames.
Get bids from multiple contractors. Most window manufacturers train and certify contractors to install their brand of window, so plan to have the contractor you purchase windows from do the installation as well. Look for someone who has received certification from the American Window and Door Institute or Installation Masters.
Sunscreen
Just because the weather's not sweltering yet doesn't mean you don't need sunscreen. UV radiation is a risk anytime you're outside, no matter what the temperature is. Pick up some now, while prices are low, but you might also consider stocking up for the next few months, because sunscreen remains effective for up to three years.
Shopping Tips
Don't go by price. Consumer Reports testing found highly protective sunscreens that cost more than $12 per ounce and less than $1 per ounce. Instead, look for a product with SPF 50 or higher to get the most protection.
Buy more than you think you need. Most people don't apply enough sunscreen. It takes about 1 ounce to cover your entire bathing suit-clad body, and you'll need to reapply every 2 hours.