When you shop through retailer links on our site, we may earn affiliate commissions. 100% of the fees we collect are used to support our nonprofit mission.
Learn more.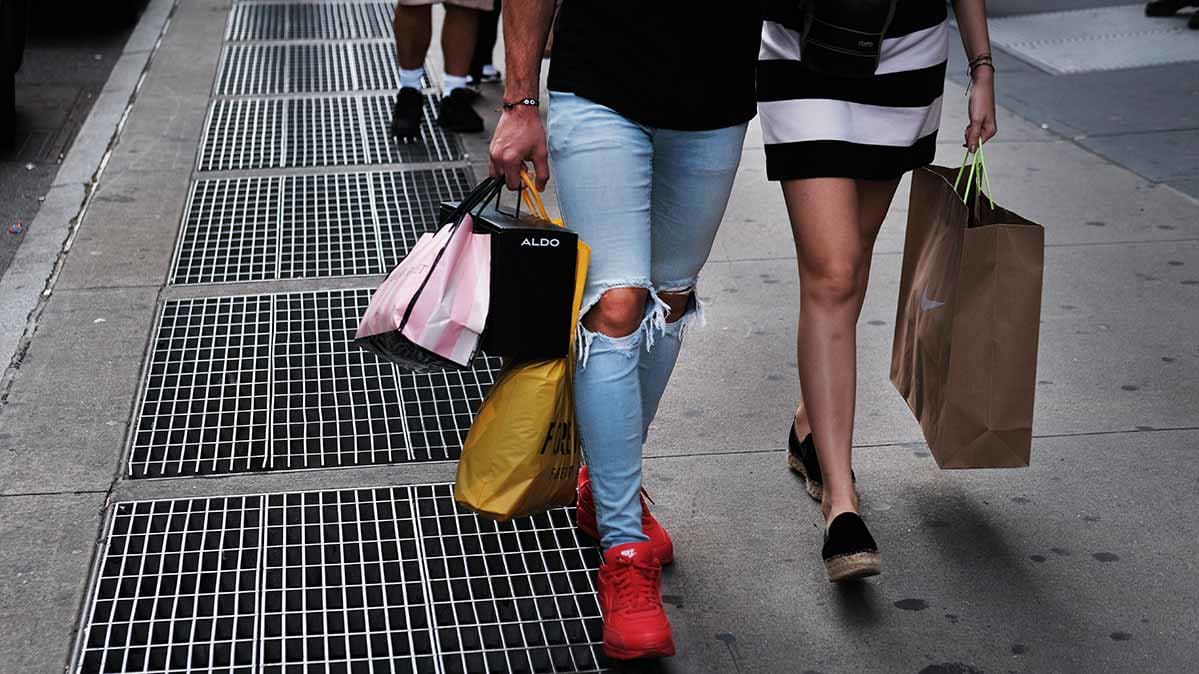 Consumers don't need to rush out to do their Christmas shopping just yet.
While the tariffs that President Donald Trump slapped on Chinese-made products such as clothing and toys have shoppers understandably worried, prices on most items aren't likely to rise quickly. And even then, major retailers are working to limit the impact on consumers.
Still, shoppers may see fewer deals during the holiday season. And the outlook for consumer prices is uncertain at best if the trade war with China persists.
Until now, the tariff battle has mostly spared consumers. But on Sept. 1, Trump imposed a 15 percent tariff on a wide range of Chinese-made consumer products [PDF], including apparel, dairy products, toys, and microwave ovens.
Another 15 percent tariff is scheduled to take effect Dec. 15 on more Chinese imports [PDF], especially consumer electronics such as cellphones, video game consoles, and tablets. Trump acknowledged that he delayed the tariff to limit the impact on the Christmas shopping season.
Still, these hikes are likely to affect holiday shopping, perhaps limiting some discounts, which has raised concerns among retailers and economists.
"For retailers, these tariffs take effect during peak shipping season, when they are bringing in products for the holidays," says Jonathan Gold, vice president at the National Retail Federation, a trade group. "This is going to raise costs for families."
Consumers are clearly worried about potential price hikes. As a recent survey by Coresight Research found, 6 in 10 shoppers are concerned about tariffs causing prices to rise on holiday gifts. If prices do rise, most consumers would switch to lower-priced goods, but more than 1 in 5 say they will buy fewer items.
Tariffs that Trump imposed last year already have raised prices for a variety of products. Research by Debra Mednick, associate director of market analysis at Consumer Reports, has found that prices for large appliances, such as washers and dryers, have risen an average 10 percent since early last year.
More Pricing Uncertainty
The new round of tariffs is likely to increase some prices further, but the impact will be mixed. Many large retailers already have products in their inventory, according to Chad Bown, fellow at the Peterson Institute for International Economics in Washington, D.C.
"It takes a little time for the more expensive clothing and footwear now arriving at the docks to make it through to consumers, especially if retailers stocked up their inventories in advance of the tariffs going into effect on Sept. 1," Bown said in an emailed statement.
Many retailers will also use strategies to minimize price hikes. "Maybe they won't impose the price hike on a single product but spread it out over multiple products," says Rick Kowalski, senior manager of the market research team at the Consumer Technology Association, a trade group.
Large retailers may be able to absorb the tariffs or share the cost with vendors, says Peter Morici, business professor emeritus at the University of Maryland.
Still, the tariffs create a lot of uncertainty for businesses and consumers. Apple, for example, is scheduled to introduce a new iPhone shortly, even as the Dec. 15 tariffs will affect cell phones and other consumer electronics. "It's still far from clear how Apple will price the new phone," Kowalski says.
Over the long run, many companies are likely to shift more of their offshore production and sourcing to other countries to minimize price hikes. "We're already seeing a drop in China's share of imports from low-cost Asian countries," says Johan Gott, principal in the consumer and retail practice of A.T. Kearney, a global management consulting firm.
Smart Shopping Tips
For consumers, it becomes more important than ever to strategize your shopping, especially as the holidays approach. Here are some guidelines:
1. Stay alert to deals. If you like certain retailers, or if you are in the market for their particular products, consider signing up for their emails and alerts. "You won't know about many of these deals otherwise," Mednick says. (You can also check Consumer Reports' calendar of the best times to shop for particular products.)
2. Start your holiday shopping early. You should begin scouting out deals for the holidays in early November. Over the past few years, retailers have begun offering discounts in early November, ahead of Black Friday, Mednick says.
And traditional doorbuster deals, such as inexpensive TVs, may be less impressive because of the tariffs. "The deals on Black Friday may not be as great, or the window may be shorter," Kowalski says. That's all the more reason to research your buys ahead of time.
3. Make the most of credit card rewards. Getting cash back or points for your purchases can help you minimize the impact of price hikes. Some credit card issuers have been rolling back their benefits, so make sure you are getting the rewards you expect for your card.