When you shop through retailer links on our site, we may earn affiliate commissions. 100% of the fees we collect are used to support our nonprofit mission.
Learn more.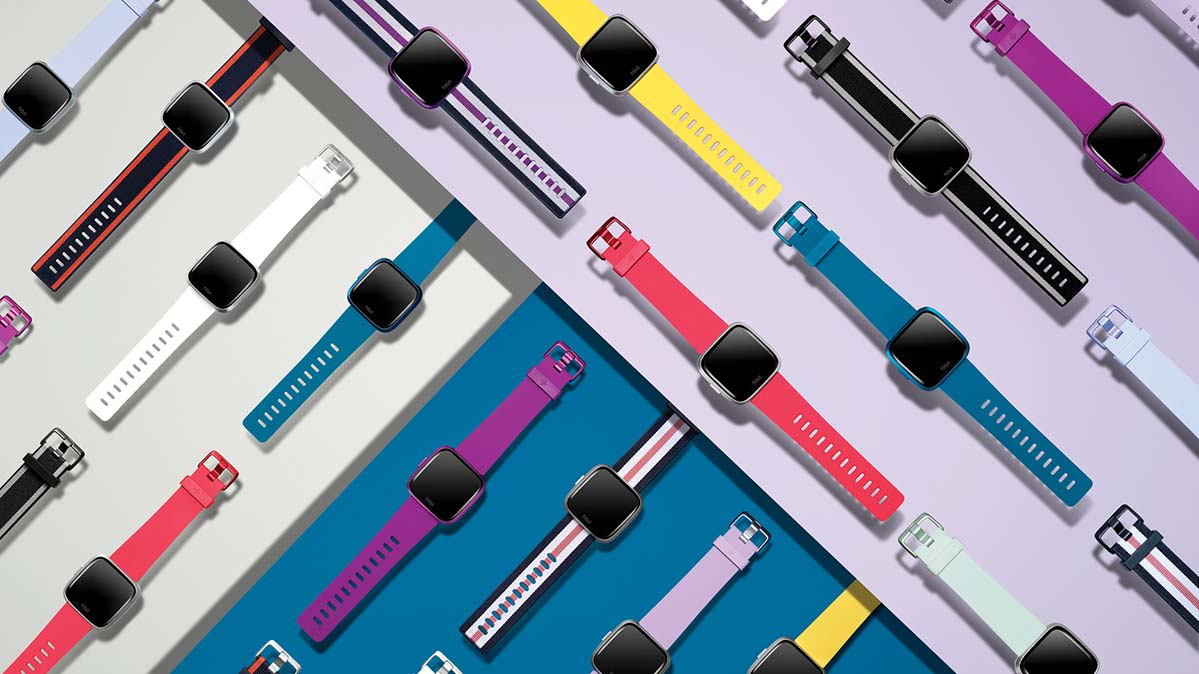 If you're looking for a low-cost smartwatch or fitness tracker, Fitbit will soon have a few new options to consider.

The popular brand announced a handful of new products Wednesday, including a Versa Lite smartwatch that starts at $160 and offers much the same look and features found on last year's $200 Versa.
In designing the Lite, says Melanie Chase, vice president of product marketing, Fitbit wanted to go after first-time smartwatch buyers, many of whom are young and eager for a focused, affordable device.
More on Smartwatches and Fitness Trackers
"These are folks that are really interested in making health and fitness more connected, but they may not have hundreds of dollars in disposable income," she says.
And so the Versa Lite Edition is the company's lowest-priced smartwatch to date. Like the original Versa, released a year ago, it will track your heart rate, steps, and sleep patterns, while also notifying you when you have a new email or text.
By comparison, the latest Apple Watch costs more than twice as much. The Samsung Galaxy Watch recommended in our ratings is significantly less expensive than that one but still costs $100 more than the Lite.
Fitbit's new trackers include the Inspire and Inspire HR, which are revamped versions of the Alta and Alta HR, and the Fitbit Ace 2, a new version of the tracker the company rolled out for kids a year ago.
Available for preorder right now, the Versa Lite and Inspire trackers will reach stores later this month. The Ace 2 is expected to follow this summer. Once the devices arrive in stores, we'll get to work testing them. In the meantime, here's a closer look at what they offer.
The Versa Lite
As you might expect, the lower price on the Lite means you have to sacrifice a few bells and whistles. So what are you giving up?
Well, for one thing, the smartwatch won't track how many flights of stairs you climb. You can't use it to store and play music on the go, either. And you'll have to pay extra for the onscreen workouts offered in the model's pricier versions.
Want to use the watch to make NFC payments? For that, you need the Versa Special Edition, which starts at $230.
But, Fitbit says, the Versa Lite will match the four-day battery life claims made for last year's model. It will also support the mobile apps designed for Fitbit's operating system—though, granted, there aren't a ton of them out there right now.
Instead of three buttons, the new smartwatch features just one, which is actually kind of nice. The previous setup required you to master various press and hold patterns to control music, see notifications, and access apps. This simplifies things. Like the Versa, the Versa Lite will automatically detect when you're working out and ask if you want to start tracking, too. And while it doesn't have its own GPS, the Lite can monitor your location by piggybacking off the one in your phone.
And, finally, in keeping with its hip, young vibe, the watch comes in a bold selection of colors. Think bright lilac, mulberry, and marina blue. Bands in additional hues can be purchased separately for about $30.
If wild colors aren't your thing, there's a white version, too.
Don't get your heart set on black, though. That's not an option.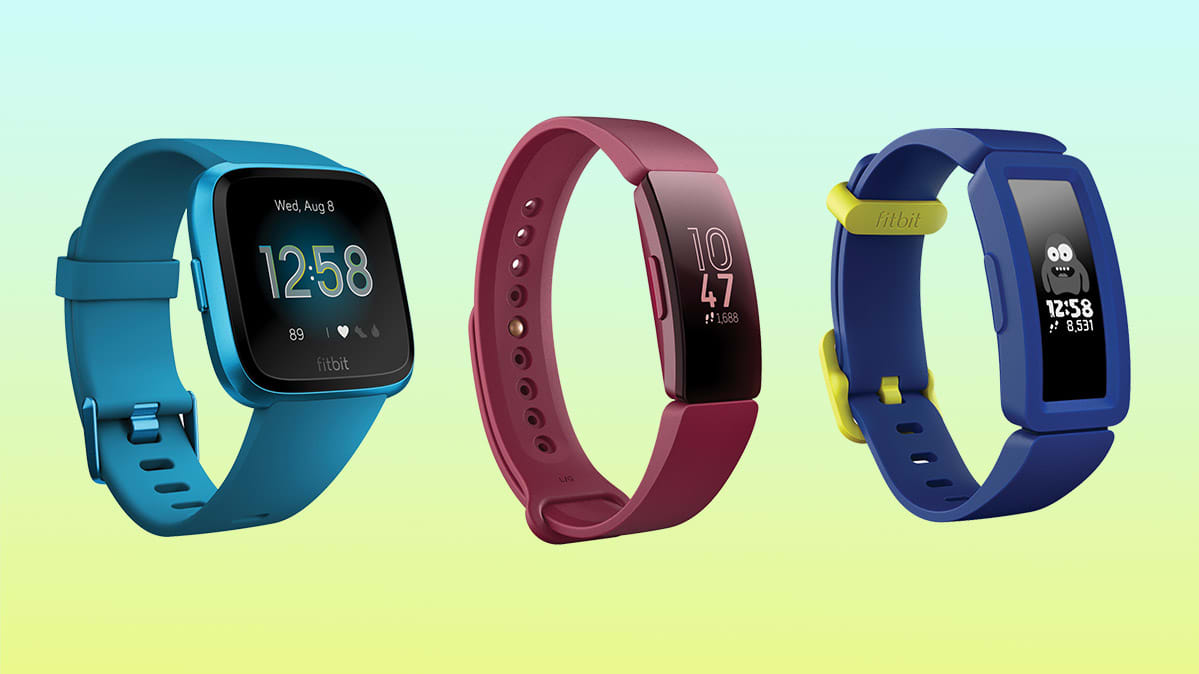 New Trackers for Grownups and Kids
The Fitbit Inspire, $70, and Inspire HR, $100, feature the same slim design as the manufacturer's Alta models, but they're a good bit cheaper. (By comparison, the Alta usually sells for $130 and the Alta HR, $150.)
The new trackers are also designed with simplicity in mind, targeting users mainly focused on step counting and overall wellness. As you may have gathered, the Inspire HR tracks heart rate and the Inspire does not.
Fitbit claims both models have five-day battery life and swimproof design, able to withstand the equivalent of 50 meters of water pressure. Like all Fitbit trackers and smartwatches, they support the company's mobile app, which can help you track your progress toward fitness goals and challenge fellow Fitbit users to competitions.
In addition to heart rate tracking, the Inspire HR has more than 15 goal-based exercise modes.
The Ace 2 comes in two colors and is designed for use by children as young as 6. Priced at $70, it's $30 cheaper than the original.
Instead of hard plastic, the new band is made of soft silicone. Kids can buy other bands separately to customize the device.
Unlike the previous model, this one is swimproof. It also has built-in fitness challenges that can be accessed via the touch screen.
And just like the original Ace, the new model offers parental controls designed to help protect your children's digital privacy while also keeping an eye on their physical activity.
How CR Tests Smartwatches
From tracking workouts to keeping an eye on texts and emails, people are using smartwatches for everything. On the "Consumer 101" TV show, Consumer Reports' expert Bree Fowler explains to host Jack Rico the scientific methods CR uses to test these popular devices.