When you shop through retailer links on our site, we may earn affiliate commissions. 100% of the fees we collect are used to support our nonprofit mission.
Learn more.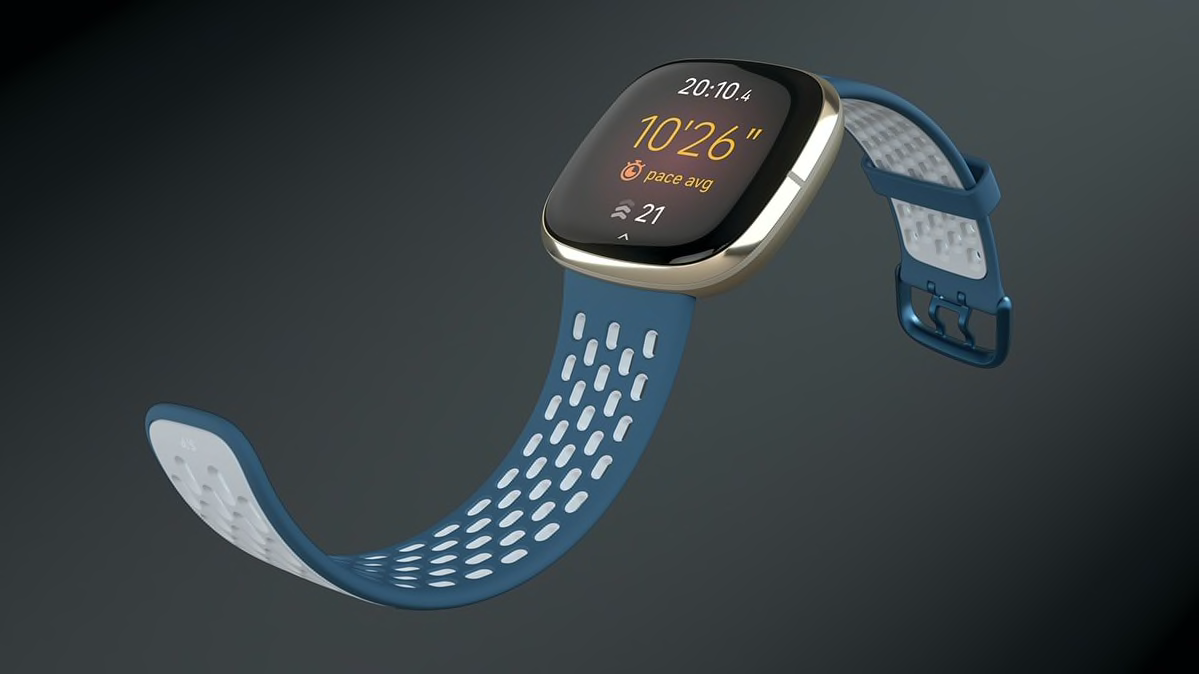 Worried about COVID-19, the return of distance learning, or the extra pounds you might have packed on while being home during the pandemic? Fitbit claims its new Sense smartwatch can help with stress management.
The device features sensors that track your heart rate, breathing, temperature changes, and skin reactions, then analyzes that data in a way that the company says will tell you how your body responds to stress, along with attempts to relax through meditation or other activities.
Unveiled on Tuesday, alongside updated versions of Fitbit's popular Versa smartwatch and Inspire fitness tracker, the Fitbit Sense will also automatically take your temperature at night to create a baseline and identify trends, which could help you spot signs of fever or illness early on.
More on Smartwatches & Fitness Trackers
Like watches from Apple and Samsung, it also lets you record an electrocardiogram, chronicling the heart's electrical activity, though Fitbit still needs Food and Drug Administration approval before the feature can be activated.
Fitbit says the Sense goes one step further than its rivals with a new feature that measures electrodermal activity (EDA)—changes in the way your skin responds to electrical activity caused by stress-induced sweating or variations in heart rate.
All that data from its sensors will be used to produce a stress management score in the Fitbit app, which, the company says, will then provide tips and tools for managing the stress.
The Fitbit Sense, which comes in dark gray and white colors, costs $330. It's available for preorder now and will arrive in stores in late September.
In the meantime, here's a more detailed look at all three of Fitbit's new devices.
Fitbit Sense
EDA scan app: By monitoring electrodermal activity, Fitbit says, the app can determine how your body reacts to stress, which could help you better track and manage it.
To use the app, which is loaded on the device, you place your palm over the face of the smartwatch. The Fitbit Sense then detects small electrical changes in the sweat level of your skin. The readings can be paired with guided "mindfulness" sessions in the Fitbit mobile app to provide feedback on how your body responds to meditation or relaxation.
EKG sensor: By monitoring the heart's electrical activity, the app is supposed to detect signs of atrial fibrillation, an irregular heartbeat that could indicate a heart condition. As noted above, this feature needs FDA approval before Fitbit activates it.
More heart health features: The Sense also features a new sensor that will tell you if your resting heart rate spikes or drops to an abnormal level. All the data is stored in the Fitbit app and can be shared with your doctor, if you choose.
Temperature sensor: The on-wrist sensor logs your skin temperature each night.
Stress management score: Using your heart rate, sleep, and activity data, the watch calculates a score from 1 to 100. The higher the score, Fitbit says, the fewer signs of stress.
Free Fitbit Premium: When you purchase the watch, you receive a free six-month trial of Fitbit Premium, a $10-per-month service that provides a detailed breakdown of how your stress management score was calculated from biometric inputs such as heart-rate variability and EDA scans.
The service offers insights and advice based on your fitness data, along with access to relaxation and sleep tools and hundreds of workouts, games, and fitness challenges. Less than a year after its launch, Fitbit Premium has over 500,000 paid subscribers.
New hardware and tools: No need to take your phone with you to track your workout. Unlike previous Fitbit smartwatches, this one has built-in GPS. There's also a claimed battery life of six days. And you can summon Amazon's Alexa or Google Assistant with a voice command. (The Versa 2 smartwatch offered only Alexa.)
Fitbit Versa 3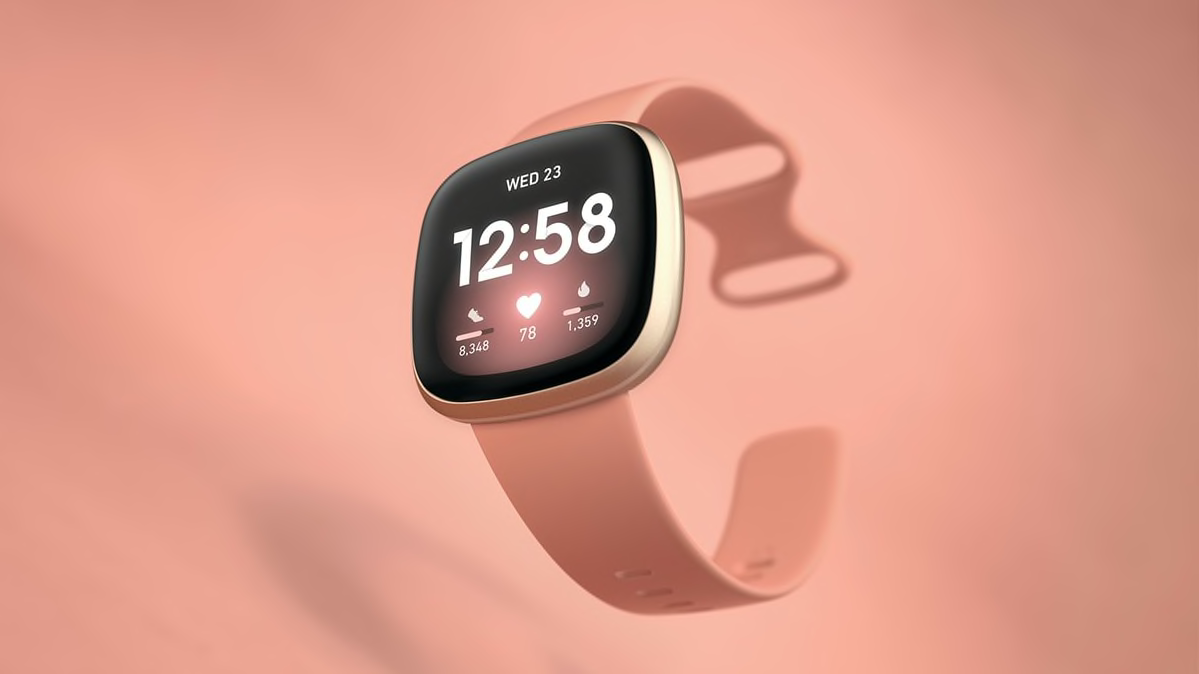 In recent years, the Versa has become Fitbit's flagship device—a light and stylish smartwatch that combines fitness tracking with text and phone notifications, near field communication (NFC) payments to let you easily make purchases in a store, and the ability to control music playlists without pulling out your phone.
When released a year ago, the Versa 2 didn't quite rise to the performance levels of devices made by Apple and others, but it does receive favorable ratings from our testers.
Priced at $230, the new Versa 3 costs $30 more but adds built-in GPS and a handful of other new features.

New speaker: The Versa 2 has a microphone; the Versa 3 pairs it with a speaker, allowing you to take calls via a Bluetooth connection to your smartphone.
And while the Versa 2's microphone lets you verbally summon your digital assistant, the new speaker lets it answer your questions audibly. Previously, the information was displayed on the watch's face, which might not be ideal for those who have a tough time reading small type or who aren't in a position to look down at their watch.
And, like the Sense, the Versa 3 adds Google's digital assistant to the mix, giving you a choice of that or Amazon's Alexa.
Faster charging: The Versa 3 has the same six-day claimed battery life of its predecessor, and it features technology that helps it power up faster. Fitbit says that just 12 minutes of charging will give you a full day of use.
Fitbit Inspire 2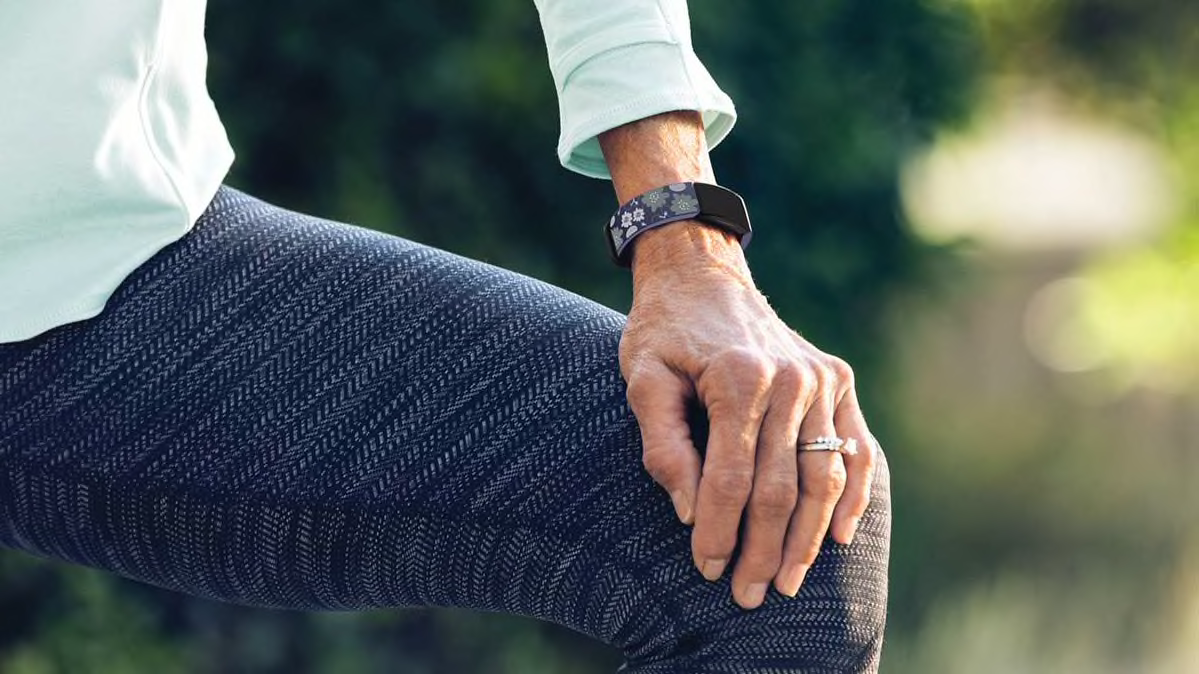 With its slim design and lighter-than-average $100 price tag, the Inspire is touted by Fitbit as the ideal entry-level fitness tracker. It performs basic step, sleep, and heart-rate tracking and, like the manufacturer's two other new devices, adds built-in GPS, a feature not often found on lower-priced trackers.
That alone is a significant step up from the earlier Inspire HR, which earned a recommendation from CR's testers. But Fitbit also promises it will have a brighter screen, a whopping 10 days of battery life, and a full one-year subscription to Fitbit Premium free of charge.