When you shop through retailer links on our site, we may earn affiliate commissions. 100% of the fees we collect are used to support our nonprofit mission.
Learn more.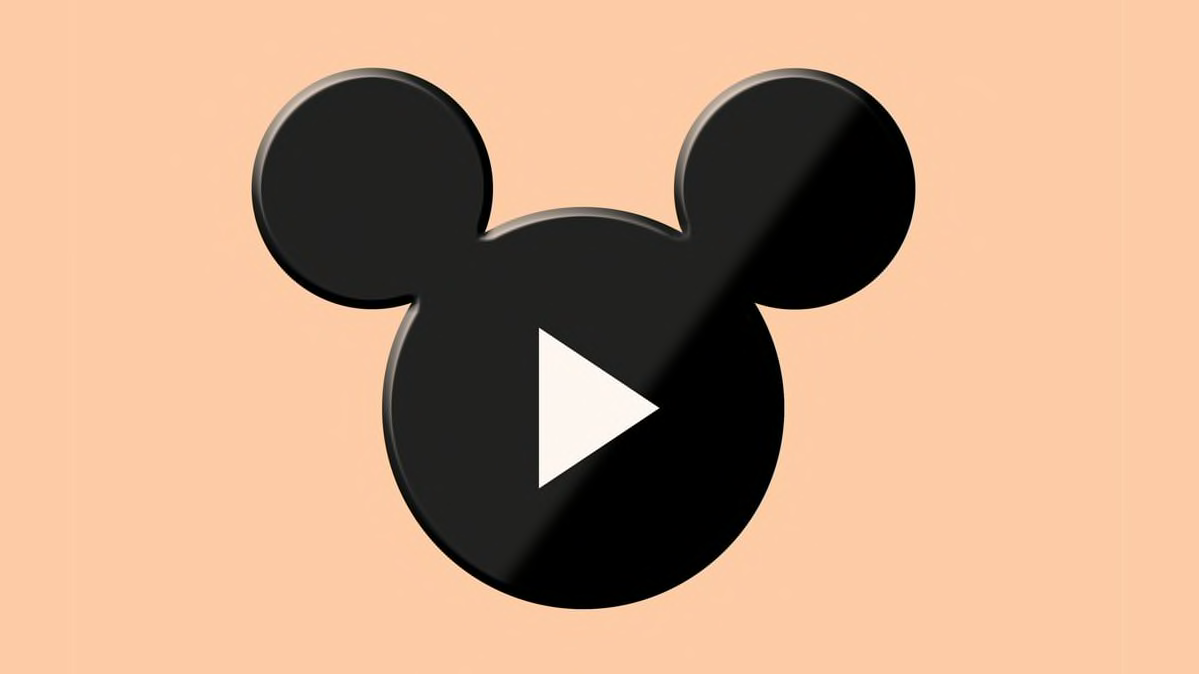 Illustration: ALVARO DOMINGUEZ
Over the past 18 months, the number of streaming video services has exploded, offering you more choices than ever when it comes to alternatives to traditional pay TV.
New options from some of the world's biggest tech and entertainment companies are available now or will be soon.
You can now subscribe to a new Criterion Channel service that focuses on classic, foreign, and independent films. Amazon now has a new free, ad-supported service, called IMDb TV, to complement its Amazon Prime subscription service.
Later this year we should see new streaming services from Apple (Apple TV+) and Disney (Disney+). Both companies have released more information about these offerings, which you can read about below. A new HBO-based service from AT&T subsidiary WarnerMedia is also expected to hit by year's end.
The new options will join all-you-can-eat monthly subscription services such as Netflix, along with cable TV-style packages from companies that include AT&T (AT&T TV Now), Dish (Sling TV), Hulu (Hulu + Live TV), Sony (PlayStation Vue), and Google (YouTube TV), that are designed to help you cut the cable cord.
Apple TV+
Though details are still a bit sketchy—and remain unconfirmed by Apple—some additional information about the company's upcoming streaming service, called Apple TV+, has emerged.
The service, which will be home to Apple's original content, will launch in November at a price of $10 a month after a free trial period, according to a report from Bloomberg. That would make it a bit more expensive than the $7-a-month Disney+ service also launching in November but cheaper than the $13 a month that Netflix charges for its most popular Standard plan.
In addition, the company will also have a subscription option, called Apple TV Channels, for Apple TV users. It will make it easy for them to subscribe to channels such as HBO and Showtime from a single app.
The company will also offer a game-subscription service, called Apple Arcade, for about the same price.
The Apple TV+ service will have a variety of original TV shows, movies, and documentaries featuring high-profile directors and stars. Among them are a reboot of Steven Spielberg's 1980s series "Amazing Stories"; a drama about a morning talk show, starring Reese Witherspoon and Jennifer Aniston; "Little Voice," about an up-and-coming singer, from director J.J. Abrams and songwriter Sara Bareilles; an untitled series from Damien Chazelle, director of "La La Land"; and a thriller from director M. Night Shyamalan. Oprah Winfrey will be creating a series of documentaries.
Apple has previously stated that it's earmarking $1 billion for video content, though a recent unconfirmed report from the Financial Times says the company will spend $6 billion over an undisclosed period. The company already owns a few original shows, including "Planet of the Apps" and James Cordon's "Carpool Karaoke: The Series," which are currently available as part of an Apple Music subscription.
Beyond the new streaming service, perhaps the biggest news is that for the first time, you won't need an Apple TV device to get Apple content on your TV. In addition to being installed on Apple's own devices, the TV+ service will be part of the new Apple TV app making its way to third-party streaming devices, Amazon Fire TV and Roku players, as well as smart TVs from companies including LG, Samsung, and Vizio.
AT&T TV
AT&T TV—basically a streaming version of the company's DirecTV satellite offering—is now available in 10 markets: Orange County and Riverside, Calif.; West Palm Beach, Fla.; Topeka and Wichita, Kan.; St. Louis and Springfield, Mo.; and Corpus Christi, El Paso, and Odessa, Texas.
Additional metro areas are expected to be added this year, with a national rollout in early 2020.
AT&T TV is a separate offering from the company's DirecTV Now cable-style streaming service, which has been rebranded as AT&T TV Now.
Given the announced pricing—AT&T TV starts at $60 a month for cheapest plan with about 70 channels, but then jumps to $93 a month during the second year of a 24-month contract—it's unlikely to have much appeal to those looking to save a lot of money compared with a traditional TV plan. By comparison, AT&T TV Now costs $50 a month for about 45 channels.
Three additional step-up plans, with more channels, are also available, ranging in price from $65 to $80 per month during the first year. But you'll pay as much as $135 a month during the second year of your contract. Some plans require that you pay a $20 activation fee, and $8.50 extra each month to get regional sports networks. You can check out the plans and pricing—and see what locals channels are available in your area—on the AT&T TV website.
Cinemax, HBO, Showtime, and Starz are included free for three months, but will autorenew at $48 a month if you don't call to change or cancel.
Compared with the AT&T TV Now service, one big difference with AT&T TV is that you need to rent or buy an Android-based set-top box provided by AT&T. (With AT&T Now, it's simply an app you access from a smart TV or third-party streaming player, such as Apple TV and Roku.) The system supports 4K videos where available, and it includes 500 hours of DVR storage. Recordings are saved for up to 90 days.
One set-top box is included free, but additional ones cost $10 a month, or $120 if you want to buy them outright. AT&T says that one box will support up to three streams at a time.
Based on information on the AT&T TV website, it appears that once you have the box, you should be able to use an app to stream content on a smartphone or tablet. The included AT&T TV remote has the Google Assistant voice-powered digital assistant built in, so you can search for shows, change channels, and get weather and news updates on your TV using voice commands.
Previously, AT&T has said that the reason it's launching AT&T TV is that it can provide comprehensive pay TV packages at a lower price than a regular satellite TV service. That's because it's a streaming service that doesn't require a satellite dish, and can be self-installed so that the company doesn't have to send technicians out to each home.
AT&T TV is the latest in a growing number of TV options from the company. AT&T still offers the DirecTV satellite TV service, as well as AT&T U-verse, an IP-based fiber-optic pay-TV service, though both continue to shed subscribers.
For cord cutters, it has the low-priced AT&T Watch service in addition to AT&T Now. And a new one, called HBO Max (see below), from its WarnerMedia division, is slated to launch early next year.
Discovery/BBC
Discovery is teaming up with the BBC for a new subscription streaming service that Discovery says will launch by 2020. Under the 10-year licensing deal between the companies, the new Discovery-branded service will be the home for all of the BBC's natural history programs, including "Planet Earth" and "Blue Planet," as well as new series developed jointly by the two companies.
The new service, which doesn't yet have a name, will also include BBC series that will leave Netflix once earlier deals expire, plus Discovery's own natural history and documentary programming. Pricing hasn't been announced, but the service is likely to cost somewhere in the neighborhood of $5 per month.
Disney+
Disney executives have unveiled details on the upcoming Disney+ subscription streaming service, which will launch Nov. 12 at a price of $7 per month, or $70 if paid annually. The company recently announced that its blockbuster movie "Avengers: Endgame" will hit the service Dec. 11.
Disney also seems to be taking aim at Netflix with a bundled plan that will combine Disney+, ESPN+, and Hulu, all for $13 a month. Announced on a recent call with investors, the combination plan will debut in November alongside the rollout of the Disney+ service.
During an earlier presentation at its investors' conference, the company showed an impressive array of content that will be available via the service. Disney has a lot to work with: It owns all of the "Star Wars" movies, thanks to its acquisition of LucasFilms, and also owns Marvel Studios and Pixar.
In addition, the company just finalized its purchase of 20th Century Fox—home to movie franchises such as "Avatar," "Deadpool," and "X-Men," and TV shows such as "The Simpsons" and "Empire"—as well as National Geographic.
And, of course, Disney has a huge library of its own animated and live-action films and TV series. Some of that content is currently licensed to Netflix in a deal that ends next year.
During the earlier conference, Disney chairman and CEO Bob Iger (PDF) cited a number of 2019 titles that would stream exclusively on Disney's new service, including "Toy Story 4," "The Lion King," "Frozen," "Aladdin," and "Dumbo."
Disney+ will offer 10 original films and 25 original series, including three "Avengers" spinoffs, in its first year of operation. At launch that will include almost all of the "Star Wars" movies, the complete catalog of Pixar titles, and all 30 seasons of "The Simpsons." Fox will be contributing family-focused movies and TV shows such as the "The Sound of Music" and "Malcolm in the Middle."
Among the highlighted new original content was "The Mandalorian," a Jon Favreau-directed series set in the "Star Wars" universe that costs an estimated $10 million for each of its 10 episodes.
During the event, Disney showed off the Disney+ app, which will feature individual tiles for each of the prominent Disney brands. Right now Disney has deals to put the service on Roku streaming devices and the Sony PlayStation 4 game console, but it expects to add other streaming players and game systems, as well as smart TVs, by the time the service launches.
HBO Max
AT&T's WarnerMedia division says it will launch a streaming service, called HBO Max, in spring 2020. The company hasn't announced pricing, but speculation in the media is that the service is likely to cost $16 or $17 per month, just above what the company charges for HBO Now.
This could be a compelling option for many because the service will include the premium HBO service, a slate of new original programs, as well as titles from Warner Bros.' TV and film library. There will also be content from AT&T's other properties, including Cartoon Network, CNN, DC Entertainment, TBS, The CW, TNT, and Turner Classic Movies.
For example, at launch the service will have the exclusive streaming rights to every episode of both "Friends" and "The Fresh Prince of Bel Air." It will also have new original movies from producer Greg Berlanti and Reese Witherspoon, and original series such as "Love Life" starring Anna Kendrick and "The Flight Attendant" starring Kaley Cuoco.
AT&T, which acquired Time Warner last year, has been aggressive in offering new streaming services. In addition to the new HBO-plus service, the company and its subsidiaries now offer the cable-replacement service AT&T TV Now, HBO Now, AT&T Watch, and ESPN+, plus the recently launched DC Universe.
In addition, as we note above, the company is now rolling out a new streaming version of its satellite-based DirecTV service. Called AT&T TV, it will be separate from the current AT&T TV Now streaming service and is designed to replicate the bigger programming bundle that customers currently get as part of a satellite package. Pricing is higher than AT&T TV Now but lower than a regular satellite TV subscription plan.
NBCUniversal
A so-far unnamed ad-supported streaming service from NBCUniversal is slated to hit the market in April 2020. The company hasn't disclosed many details of the service yet, but reports so far indicate that it will be offered free to those who subscribe to a traditional pay-TV service from Comcast, the parent company of NBCUniversal. It's not clear whether it will be free to those subscribing to pay TV plans from other providers.
If you don't have Comcast, you'll still be able to subscribe to the service, which will include NBC TV shows and Universal Studios movies, for about $12 per month. The company has announced that the popular TV series "The Office" will hit the service starting in 2021, after NBC's current deal with Netflix expires. Much of the content is expected to be licensed from other media companies, but the service is also likely to include newer shows from NBC, as well as some live TV, such as news shows and sports programming.