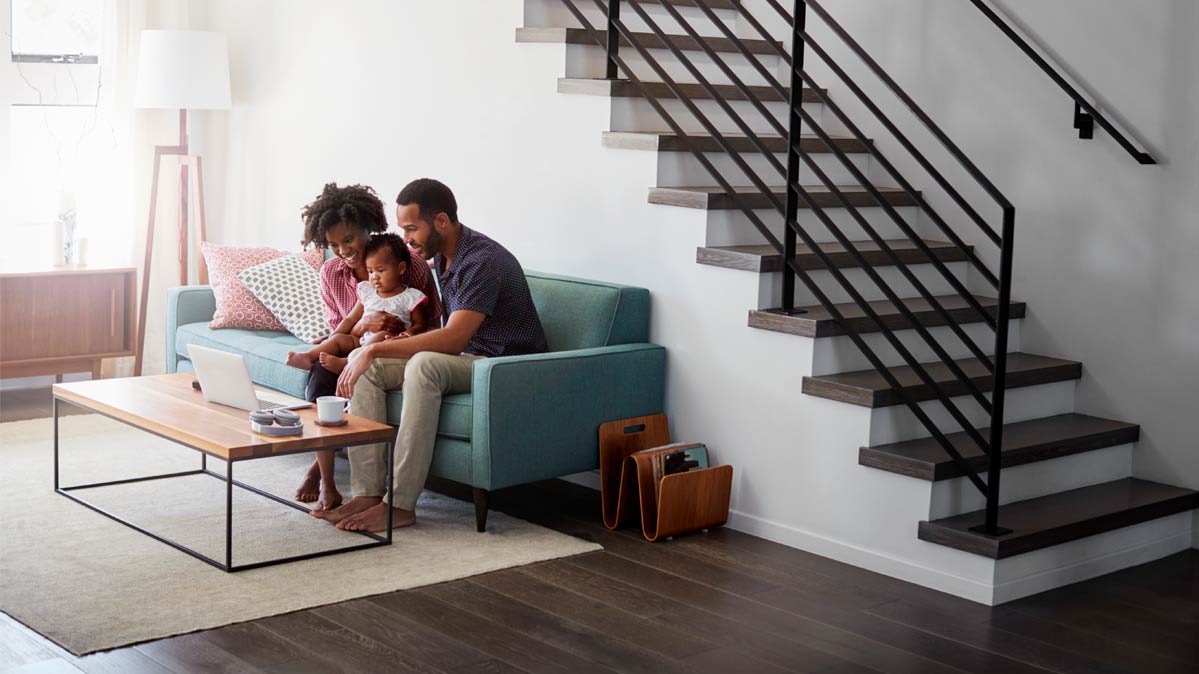 Over the past 18 months, the number of streaming video services has exploded, offering consumers more choices than ever when it comes to alternatives to traditional pay TV.
New options from some of the world's biggest tech and entertainment companies are available now or will be soon.
Consumers can now subscribe to a new DC Universe that recently launched from DC Entertainment, or a new Criterion Channel service that focuses on classic, foreign, and independent films. Amazon now has a new free, ad-supported service, called IMDb Freedive, to complement its Amazon Prime subscription service.
Later this year, we should see new streaming services from Apple (Apple TV+) and Disney (Disney+); both companies have released more information about these upcoming offerings, which you can read about below. A new HBO-based service from AT&T subsidiary WarnerMedia is also expected to hit by year's end.
The new options will join all-you-can-eat monthly subscription services such as Netflix, along with cable TV-style packages from companies, including DirecTV Now and Sling, designed to help consumers cut the cable cord.
Amazon/IMDb
Amazon's IMDb subsidiary now has a new ad-supported streaming video service, called IMDb Freedive. It's similar to the Roku Channel, the free, ad-supported service offered by Roku, and lives alongside its Amazon Prime service, which is free with a yearly Prime subscription.
You can watch Freedive on the IMDb website, as well as on Fire TV devices or through Amazon Prime Video apps on smart TVs, mobile devices, tablets, Echo screen devices, and Apple TV. To watch, you'll need to sign in using your IMDb or Amazon account, or create one. You can also sign in with your Google or Facebook account.
Apple TV+
While details are sketchy—we still don't know the price, for example—Apple has released some information about its upcoming streaming service, called Apple TV+.
The service, which will be home to Apple's original content, will launch sometime this fall. In addition, the company is starting a subscription option, called Apple TV Channels, for Apple TV users that will make it easy for them to subscribe to channels such as HBO and Showtime from a single app.
Apple's new service will have a variety of original TV shows, movies, and documentaries featuring high-profile directors and stars. Among them are a reboot of Steven Spielberg's 1980s series "Amazing Stories"; a drama about a morning talk show, starring Reese Witherspoon and Jennifer Aniston; "Little Voice," about an up-and-coming singer, from director J.J. Abrams and songwriter Sara Bareilles; an untitled series from Damien Chazelle, director of "La La Land"; and a thriller from director M. Night Shyamalan. Oprah Winfrey will be creating a series of documentaries.
Apple has previously stated that it's earmarking $2 billion for video content. The company already owns a few original shows, including "Planet of the Apps" and James Cordon's "Carpool Karaoke: The Series," which are currently available as part of an Apple Music subscription.
Beyond the new streaming service, perhaps the biggest news is that for the first time, you won't need an Apple TV device to get Apple content on your TV. Both the Apple TV and Apple TV+ apps will be available on non-Apple devices.
These devices will eventually include smart TVs from LG, Samsung, Sony, and Vizio, and Amazon Fire TV and Roku streaming media players. All these TV brands announced Apple AirPlay 2 compatibility this year at the CES 2019 electronics trade show.
Criterion Channel
Rising out of the ashes of the now-shuttered FilmStruck, the Criterion Channel streaming service is now live.
The Criterion Channel costs $11 per month or $100 if you pay for an annual subscription.
According to Criterion, the new service will offer "constantly refreshed selections of Hollywood, international, art-house, and independent movies, plus access to Criterion's entire streaming library of more than 1,000 important classic and contemporary films from around the world."
You can access the Criterion Channel via desktop, Apple TV, Roku and Amazon Fire streaming players, and iOS and Android mobile devices.
The stand-alone Criterion Channel is the result of a special deal with WarnerMedia, which shut down the FilmStruck streaming service late last year. The Criterion Collection film library, which had been part of that service, is also expected to be included in a new WarnerMedia streaming service later this year. (See below for more details.)
DC Universe
New from Warner Bros. is the DC Universe streaming service, which leverages DC's comic book characters and superheroes. The service, which debuted in September, costs $8 per month or $75 for a yearly subscription.
DC Universe includes a mix of new exclusive original series, classic live-action TV shows, movies from the DC library, specials and shorts, digital comic books, and a daily news show. Presumably, new DC movies will also be available as they're released. The service has a community area for connecting with other members, and access to exclusive merchandise from a members-only store.
The company's first big original series, "Titans," hit the service in the fall.
Discovery/BBC
Discovery is teaming up with the BBC to launch a new subscription streaming service that Discovery says will launch by 2020. Under the 10-year licensing deal between the companies, the new Discovery-branded service will be the home for all the BBC's natural history programs, including "Planet Earth" and "Blue Planet," as well as new series developed jointly by the two companies.
The new service, which doesn't yet have a name, will also include BBC series that will leave Netflix once earlier deals expire, plus Discovery's own natural history and documentary programming. Pricing hasn't been announced, but the service will likely cost somewhere in the neighborhood of $5 a month.
Disney+
Disney executives have unveiled details of its upcoming Disney+ subscription streaming service, including the news that it will launch this fall on Nov. 12th, at a price of just $7 a month, or $70 if paid annually.
During a presentation at their investors' conference, the company showed an impressive array of content that will be available via the service. That's not surprising, given that Disney now owns all the "Star Wars" movies, thanks to its acquisition of LucasFilms, as well as Marvel Studios and Pixar.
In addition, the company just finalized its purchase of 20th Century Fox—home to movie franchises such as "Avatar," "Deadpool," and "X-Men," and TV shows such as "The Simpsons" and "Empire"—as well as National Geographic.
And, of course, Disney has a huge library of its own animated and live-action films and TV series. Some of that content is currently licensed to Netflix in a deal that ends next year.
During the conference, chairman and CEO Bob Iger cited a number of 2019 titles that would stream exclusively on Disney's new service, including an Avengers movie, "Toy Story 4," "The Lion King," "Frozen," "Aladdin," and "Dumbo."
Disney Plus will offer 10 original films and 25 original series, including three "Avengers" spinoffs, in its first year of operation. At launch that will include almost all the "Star Wars movies, the complete catalog of Pixar titles, and all 30 seasons of "The Simpsons." Fox will be contributing family-focused movies and TV shows such as the "The Sound of Music" and "Malcolm in the Middle."
Among the highlighted new original content was "The Mandalorian," a Jon Favreau-directed series set in the "Star Wars" universe that costs an estimated $10 million for each of its 10 episodes.
During the event, Disney showed off the Disney+ app, which will feature individual tiles for each of the prominent Disney brands. Right now Disney has deals to put the service on Roku streaming devices and the Sony PlayStation 4 game console, but expects to add other streaming players and game systems, as well as smart TVs, by the time the service launches.
WarnerMedia/HBO
AT&T's WarnerMedia division will launch a new service late this year that will include HBO as part of its content offering, according WarnerMedia's CEO, John Stankey.
Speaking during a presentation to investors, Stankey said the yet-unnamed service will have three subscription tiers, beginning with a movie-focused starter plan that will draw from the company's film library. A midtier plan will include a premium service with original programming and top-draw movies, and the priciest plan will combine those two offerings, plus additional WarnerMedia library and licensed content.
Stankey didn't disclose pricing for the different tiers of the new service, which is expected to launch late in the fourth quarter of 2019. And it still isn't clear exactly what content would be included in the service.
But in an earlier internal memo acquired by CNN, Stankey said that in addition to HBO, the service would include shows and movies from Turner and Warner Bros. That could include Warner Brothers movies and TV shows, along with content from Turner cable channels such as Cartoon Network, TBS, TNT, and Turner Classic Movies.
Stankey also said that CNN, another Turner property, would not be part of the package and that the new service would cost more than HBO Now, which will continue to be offered as a separate stand-alone service.
AT&T, which acquired Time Warner earlier this year, has been aggressive in offering new streaming services. In addition to the new HBO-plus service, the company and its subsidiaries now offer DirecTV Now, HBO Now, FilmStruck, AT&T Watch, and ESPN+, plus the recently launched DC Universe.
The company says it plans to launch a new streaming version of its satellite-based DirecTV service later this year. It will be separate from the current DirecTV Now streaming service and designed to replicate the bigger programming bundle that customers currently get as part of a satellite package. Pricing will be higher than DirecTV Now but lower than a regular satellite TV subscription plan.
Consumer Reports is an independent, non-profit organization dedicated to helping consumers. We make it easy to buy the right product from a variety of retailers. Clicking a retailer link will take you to that retailer's website to shop. When you shop through retailer links on our site, we may earn an affiliate commission – 100% of the fees we collect are used to support our mission.
Learn more.
Our service is unbiased: retailers can't influence placement. All prices are subject to change.