When you shop through retailer links on our site, we may earn affiliate commissions. 100% of the fees we collect are used to support our nonprofit mission.
Learn more.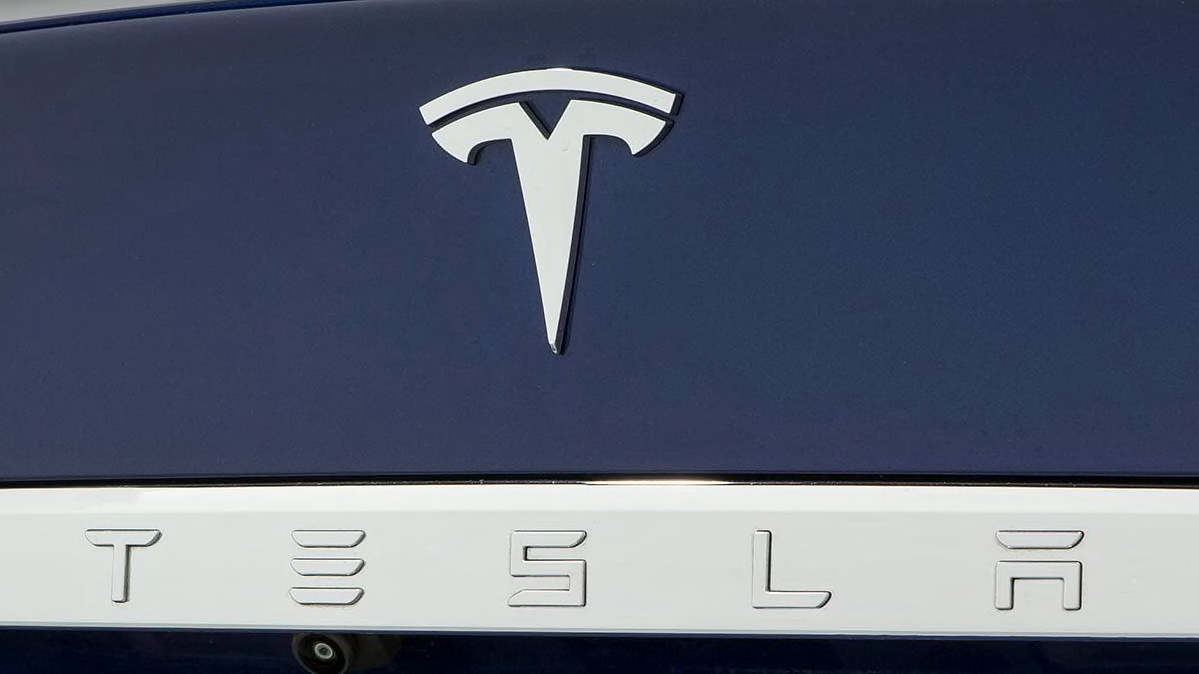 The National Highway Traffic Safety Administration has asked Tesla to recall approximately 158,000 Model S and Model X EVs that could have a problem related to their display screen, backup camera, window defogger and defroster, and other safety-related functions, the agency said in a letter sent to Tesla.
NHTSA says that failure of the backup camera or window defroster and defogger can lead to injury or death. Tesla did not immediately respond to a request for comment on Thursday.
"Tesla needs to step up and put the safety of its customers first, and, failing that, at least follow the law, which makes clear they must recall these vehicles and fix the defect right away," says David Friedman, Consumer Reports' vice president for advocacy and also a former NHTSA Deputy and Acting Administrator. "NHTSA should use its full resources to secure the recall and hold Tesla accountable for its failure to do so, since the records clearly show the automaker knew about this defect for a long time."
According to NHTSA, its Office of Defects Investigation found that the problem stems from a faulty screen system that—when it fails—causes a failure of the vehicle's media control unit (MCU) on certain 2012–2018 Model S and 2016–2018 Model X vehicles.
The MCU controls the vehicle's display screen, which in turn allows drivers to control a variety of functions, including the rearview camera, HVAC equipment, and the sensors related to the vehicle's advanced driver assistance system (ADAS), according to NHTSA's letter to Tesla. NHTSA also found that the defect can affect turn signal chimes, and the alerts related to driver sensing and ADAS features.
The potentially faulty part is an NVIDIA Tegra 3 processor with an integrated 8GB flash memory device. Each time the vehicle is started, part of the memory is consumed in the flash device, until all the memory is used up, leading to a failure of the MCU.
"With modern cars like Tesla, the center screen controls a lot more than the radio," says Jake Fisher, senior director of testing at the Consumer Reports Auto Test Center. "The large display provides access to many key safety systems, including the rear camera, heater, and defroster. Reliance on these displays will only increase as this trend continues."
Fisher adds, "On Tesla's latest models, 3 and Y, drivers aren't even able to see their speed or what gear they are in without the center screen."
Stay informed about recalls that might affect your vehicle using our Car Recall Tracker. Create a free account now to become a CR member.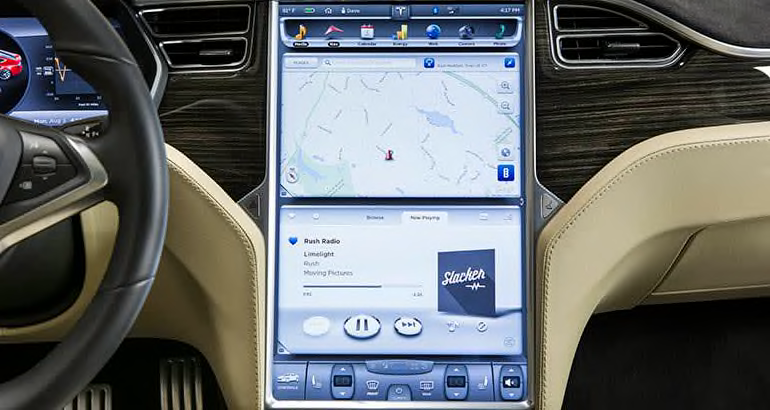 The screen issues could create unique risks for drivers, should the system experience problems, as highlighted by some Consumer Reports member comments in our surveys, including our Auto Reliability Surveys: A 2018 Model S owner from New Jersey wrote: "Driving along and the entire display and dashboard goes black. Cannot monitor speed or anything else, but the car continues to operate."
An owner in Michigan shared the experience he had with his screen: "It just goes blank and none of the features are accessible."
A screen problem can limit the driver's ability to control many systems. A California owner of a 2017 Model S told us in a CR survey: "After one of Tesla's automatic software updates, my screen stopped working correctly, froze sometimes, would turn off and on every 10 seconds, GPS would freeze, music would play for 10 seconds, stop and then start again, etc. Because it also controls the climate, it's problematic. And worst of all, took a month to get an appointment to have someone look at it. Not what I expect from a $100,000+ car."
Another 2017 Model S owner wrote in a recent survey: "On start the central display failed to boot up. In fact after several attempts, the service people had to replace the entire central console (screen)."
As these examples illustrate, problems can and do happen with the screens. (You can find ratings of 17 reliability trouble spots and comments from owners on the car model pages at CR.org/cars.) Looking at the history of in-car electronics for these vehicles, we find a track record of below-average reliability for the Model S and a rocky one for the Model X.
The need to replace hardware in a new, expensive vehicle can be frustrating and inconvenient, especially if it has to be done more than once. Another owner from Washington state told Consumer Reports he had the MCU replaced three times on a 2012 Model S with 41,000 miles, and had to pay $2,200 for the last repair because it was out of warranty.
"It is good to see NHTSA acting on this, and we hope to see the agency lean into its role as an aggressive watchdog for consumers in the weeks, months, and years ahead," says Friedman. "This is part of a long pattern of Tesla refusing to address safety issues and issue recalls."
Consumers who experience this problem should seek immediate repairs from their local Tesla service center. Ideally, the automaker will provide repairs without charge. If not, make sure to hold on to the billing paperwork. As the automaker works through this with NHTSA, there may be an opportunity to be reimbursed for work performed outside of warranty.
Motorists who experience a serious safety issue with any vehicle should file a complaint with NHTSA using the agency's online tool. This allows the safety agency to discover emerging problems and work to address them with the automaker, if appropriate.