The Most Satisfying Cars on the Market
In this exclusive survey, CR members offer important insights for shoppers to find the perfect car The challenges of buying a new car today are greater than ever. The global pandemic-related chip shortage is responsible for low inventory levels, high prices, and long waits for ordered vehicles to arrive. Even finding a car to test-drive has become a problem for some shoppers. And unlike nearly every other purchase, if a car doesn't meet your expectations, it's a major hassle to return—if you can give it back at all.
But even before you head out to your local dealerships, listen to what current owners say about their vehicle choices.
Every year in our Annual Auto Surveys we gauge owner satisfaction levels by asking our members whether, given the chance, they'd buy or lease the same car they currently drive again. This year we received responses from owners of more than 300,000 vehicles. We also asked them how satisfied they were with specific aspects of their ownership experience, including comfort, driving, and ease of use when it comes to in-car electronics.
Using the responses, we calculated a predicted owner satisfaction score for new models. We believe the results—based on the experiences of actual car owners with vehicles up to 3 years old—provide valuable insights that can help you make a successful match with a new car.
This year's surveys reinforced a dynamic we've noticed in the past: Owners seem most satisfied when they have distinct expectations about their vehicles and those expectations are clearly met. 
Take the Toyota Prius, which routinely lands among the top of our new- and used-car owner satisfaction lists. Handling, acceleration, and comfort levels are merely average, but Prius buyers are looking specifically for fuel economy and reliability, and the car delivers those in spades. Similarly, vehicles such as the Chevrolet Corvette and Ford Mustang get top satisfaction scores because they consistently deliver what sports car buyers most yearn for—a potent dose of joie de vivre—even as those vehicles fall short on reliability.
By contrast, the Ford EcoSport doesn't live up to its name—the small SUV isn't particularly fuel-efficient nor is it that enjoyable to drive—hence its poor satisfaction scores. Likewise, Nissan's Rogue Sport ranks as one of the least satisfying models, according to owners. They expressed disappointment with the infotainment system, comfort level, and overall value, along with the Rogue Sport's lack of sportiness. 
Just keep in mind that the least satisfying models aren't necessarily poor choices. The Acura MDX, for example, is reliable, comfortable, and powerful. It lands in the lower end of our satisfaction rankings, so those qualities clearly didn't resonate with owners—but you might feel differently. 
Our surveys also found that owners are continuing to embrace new electric vehicles and plug-in hybrids. Though they're still only a small slice of the overall market, these electrified vehicles registered strong satisfaction scores. High achievers in this group include models from Tesla, the new Ford Mustang Mach-E and Volkswagen ID.4 EVs, and the Toyota Prius Prime and RAV4 Prime plug-in hybrids.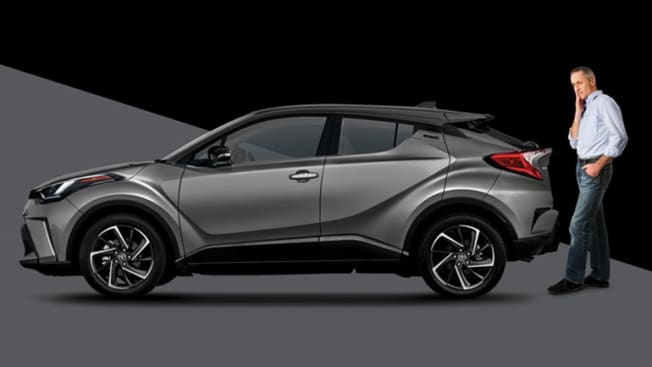 Consumers would do well to use the survey results in a few important ways:
As a gut check: We're not trying to persuade a Rogue Sport shopper to buy a Chevrolet Corvette just because it has a better owner satisfaction score, although if that's the nudge you need, go for it. Rather, if you're considering that Rogue Sport, take into account that owners of this small SUV tend to report low levels of satisfaction—and perhaps compare it with a competitor that consistently makes its owners happier, like the Subaru Crosstrek. 
To find alternatives: If the model you most desire is in short supply, satisfaction scores can help you pivot to some solid alternatives. 
As a tiebreaker: Maybe you've done your research and two or three different SUVs on your short list seem to fit the bill. Owner satisfaction scores from our survey might tip the balance toward one. 
To drill down: To get the most out of our owner survey data, go to CR.org/satisfaction0322. There you can focus on specific factors that are especially important to you, such as comfort and value. If one of them stands out as an exception on a vehicle—maybe the infotainment system is the one weak spot on a model that owners otherwise find deeply satisfying—make sure to weigh it during your test drive.
Most and Least Satisfying Overall
Editor's Note: This article also appeared in the March 2022 issue of Consumer Reports magazine.