New Data Expands on Why Women Have a Greater Risk of Injury in Car Crashes
More research is still needed, but all drivers can protect themselves by choosing a vehicle that does well in rigorous crash tests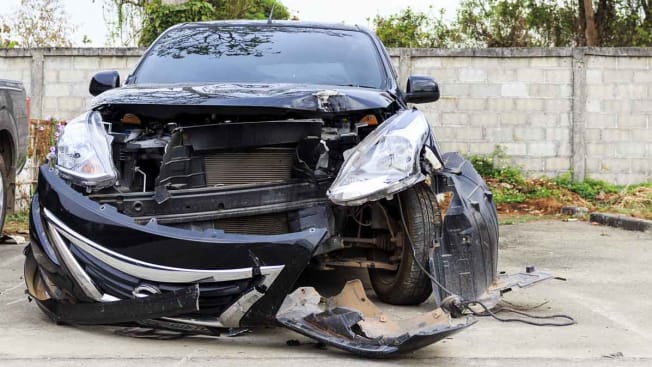 Women are more likely than men to be injured in car crashes, and a new report from the Insurance Institute for Highway Safety (IIHS) exposes additional reasons beyond the lack of a crash test dummy that represents an average female body—including that men tend to drive heavier vehicles, and are more likely to cause front-to-rear crashes.
The findings from the insurance industry-backed safety organization also offers some good news for car buyers: Both men and women can benefit from choosing a car that performs better in certain crash tests, and advanced safety features might help reduce injury disparities between men and women. One technology in particular, automatic emergency braking (AEB) addresses front to rear crashes, a crash scenario in which women are more likely to be injured.
Recent studies from the National Highway Traffic Safety Administration (NHTSA) have shown that a female driver or front passenger who is wearing her seat belt is 17 percent more likely than a male to be killed when a crash takes place, and a study from the University of Virginia showed that a female occupant's odds of being injured in a frontal crash are 73 percent greater than the odds for a male occupant.

CR and others have drawn attention to this disparity, and lawmakers have called on the NHTSA to address the issues that may lead to inequality in vehicle injuries and fatalities. One hypothesis is that the lack of crash test dummies that adequately represent the average female body leads automakers to design vehicles targeted to protect the so-called 50th percentile male, currently represented by a 171-pound, 5-foot-9-inch dummy that's used in the majority of crash tests.
"Everyone who rides in a car has benefited from the improvements identified by crash testing," says Jennifer Stockburger, director of operations at CR's Auto Test Center. "But once the major areas for crash protection have been improved upon, the more granular differences—such as the gender disparities—become more evident as some of the next areas to focus research."
This is especially concerning considering that many popular pickup trucks lack standard advanced safety features, including automatic emergency braking (AEB), which can help prevent or reduce the severity of the kind of front-to-rear crashes that are more likely to injure women. A prior study from the Highway Loss Data Institute (HLDI)—an affiliate of IIHS—found that vehicles equipped with AEB, forward collision warning (FCW), and lane-departure warning (LDW) can reduce bodily injury insurance claims by 16 percent.
"AEB is the type of feature you want not only on your own car but on everyone's car around you," says Stockburger. "This is why CR factors both crash protection ratings and the availability of advanced crash avoidance technologies into the overall score of the vehicles we test."
When controlling for vehicle type, vehicle size, and crash type, IIHS researchers found that women were twice as likely as men to be moderately injured and a bit more likely to be seriously hurt in a crash—especially in regard to leg injuries—but that other disparities faded. Further analysis showed that vehicles with "Good" ratings in the IIHS moderate-overlap front and side crash tests lowered the odds of some injuries for women, in some cases more than they lowered those same odds for men. The research examined single- and two-vehicle front crashes that took place between 1998 and 2015 in which a front airbag deployed and the vehicle had to be towed away.
The results also suggest that further research is necessary to determine how to prevent the specific injuries that women are more susceptible to, and that more work is needed to improve the crashworthiness of smaller vehicles. A woman in a car with a Good crash test rating might be safer than a woman in a car with a Marginal or Poor rating—but depending on injury type, vehicle type, and crash type, she still may not be as safe as a man in a car with a Good rating.
"At least until we get to a point where new technologies and changes in driver behavior combine to prevent crashes from happening in the first place, this research highlights the need for crash tests to represent those that are being injured or killed most often," says Stockburger.
In addition, it shows the need for the NHTSA to update its outdated new car assessment program (NCAP), says Emily Thomas, Ph.D., automotive safety engineer at CR. "Consumer information programs like NHTSA's NCAP and IIHS's crash tests are what have provided us with the safety benefit we see right now. IIHS is already making next steps. It's time for NHTSA to make their move."