In Tesla Autopilot Investigation, Federal Regulators Ask Other Automakers for Their Data
Auto experts welcome NHTSA's data request, which could mean that the safety regulator is taking a deeper look at these driver assistance systems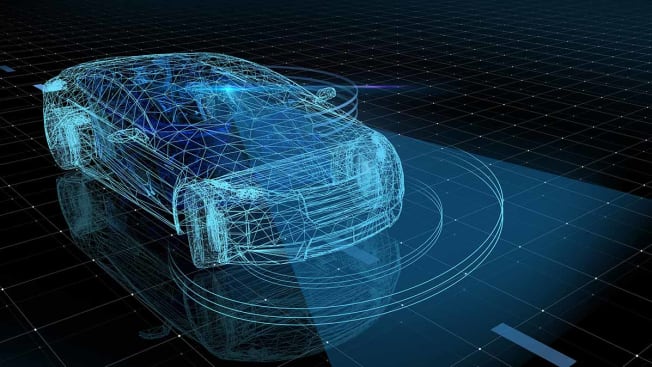 As part of its defect investigation into Tesla's Autopilot active driver assistance system, the government's top auto safety watchdog has requested information from 12 other automakers about their similar systems—a potential sign that safety regulators are paying closer attention to features that can control a vehicle's acceleration and steering.
The National Highway Traffic Safety Administration sent letters to BMW, Ford, General Motors, Honda, Hyundai, Kia, Nissan, Mercedes-Benz, Stellantis (the parent company of Chrysler, Dodge, Fiat, Jeep, Ram, and others), Subaru, Toyota, and Volkswagen, requesting a trove of data, including information about:
Any crashes that took place when the vehicle was in control of steering, acceleration, and braking.

How each system is designed to function, including any restrictions on its use.

How the systems are marketed to drivers.

The conditions under which the systems are designed to be used.

Any safeguards automakers put in place to ensure that the systems are not abused or misused.
The letters from NHTSA also show that the agency is interested in how these different systems are being marketed to consumers, and whether such marketing is encouraging the misuse or abuse of these features. Earlier this month, U.S. Sens. Richard Blumenthal, D-Conn., and Ed Markey, D-Mass., called on the Federal Trade Commission to investigate what they said were Tesla's deceptive marketing practices surrounding Autopilot.
"Gathering data from multiple manufacturers should allow NHTSA to not only make comprehensive determinations about ADAS performance but also examine how vehicle marketing can contribute to the unsafe behaviors taking place on our roads," says Jason Levine, executive director of the Center for Auto Safety, a consumer advocacy group.
"This request illustrates that NHTSA is becoming a more active regulatory body under the Biden administration," says Bryan Reimer, a research scientist at MIT who is also the director of the Advanced Vehicle Technology Consortium, a research group that CR is also part of. Reimer and fellow MIT research scientist Pnina Gershon recently published a study that shows drivers using Autopilot are less likely to be looking at the road while driving. They agreed that more comparative information is necessary to fully evaluate Autopilot and other similar active driver assistance systems.
Euro NCAP, an agency that performs safety evaluations on new cars sold in Europe, is already rating these systems. And it is including factors other than performance in those ratings, says Matthew Avery, director of research at Thatcham Research, a road safety research agency funded by the insurance industry and based in the U.K. Avery is also a board member of Euro NCAP.
The NCAP evaluation includes an assessment of the marketing of the systems, including whether the system names accurately portray their true capabilities, and also takes into account whether a system is designed to maintain driver engagement.
Funkhouser says that regulators in the U.S. should take a similar approach because preventing misuse and abuse of a driver assistance system is key to ensuring road safety.
"Even though all automakers are adding this technology to their cars, we aren't seeing sufficient safeguards to keep drivers engaged, so now it's time for regulators to step in," she says.