10 Top Picks of 2018: Best Cars of the Year
Only the most excellent vehicles land on our list
The best new cars of 2018 are outstanding all-around performers—shown to be reliable, safe, and satisfying. That means they have scored high in our stringent track tests and extensive owner surveys. They have won our admiration, and we recommend them with confidence.
After you check out our Top Picks, take the poll below to tell us which car you'd be mostly likely to buy.
A model has to have an exemplary Overall Score in its category to be a Top Pick. This single number combines road-test performance, reliability, owner satisfaction, and safety. A car that scores high in all four of these key measures is truly extraordinary.
Click the links below to read the road tests and see the complete ratings. And check out our extended-length road test videos, available on each car's model page.
The vehicles below are listed by size class.
Compact Car: Toyota Corolla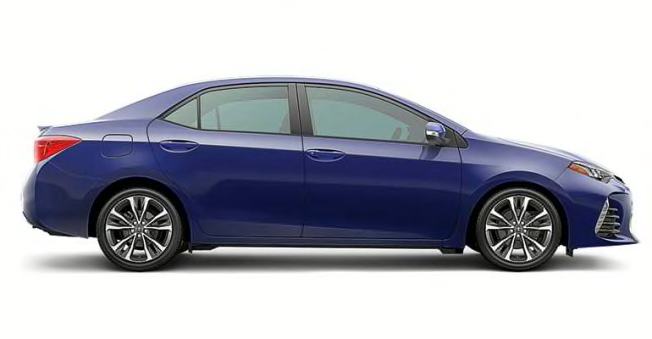 This practical, fuel-efficient sedan has all the virtues that small-car shoppers seek, backed by its strong reliability track record. Despite its compact proportions, the Corolla has a relatively roomy interior, with a spacious backseat. Handling is secure, and the ride quality is a cut above for its class. The ho-hum engine with middling power won't excite drivers, but the trade-off is stellar fuel economy of 32 mpg overall. On our highway test circuit, the Corolla achieved 43 mpg. Also very meaningful: This car comes standard with advanced safety features that include forward-collision warning, pedestrian detection, automatic emergency braking, lane-departure warning, and lane-keeping assist. The Corolla is a smart purchase that won't let you down.
Price as tested: $20,652
Read the complete Toyota Corolla road test.
Compact Green Car: Chevrolet Bolt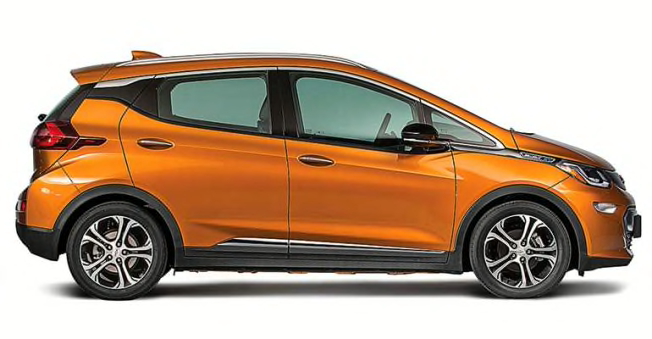 The Bolt proves that electric cars need not apologize for a lack of driving performance. This distinctive-looking hatchback delivers brisk acceleration and tight handling, plus a 250-mile electric range at a mainstream price (when tax incentives are factored in). This pure electric is built around a 60-kWh battery pack that holds a generous charge, reducing anxiety that you'll run out of power and be stranded. The driver sits high up in the Bolt, with a commanding view on a par with a small SUV. Like most electric cars, the Bolt is strikingly silent, and road and wind noise are minimal. Controls take a little getting used to, and at times the ride can become choppy. All told, GM has performed an impressive feat with the Bolt.
Price as tested: $43,155
Read the complete Chevrolet Bolt road test.
Luxury Compact Car: Audi A4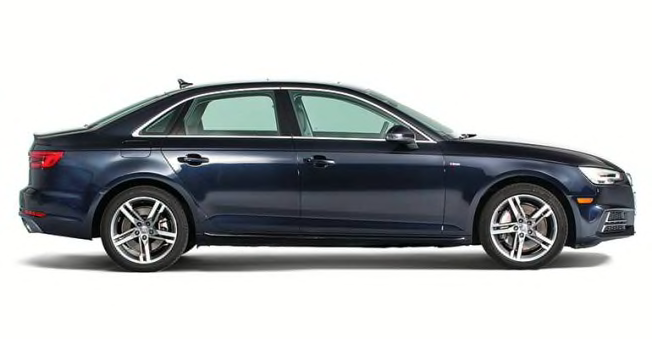 The A4 shines by being sporty, luxurious, and polished in a segment populated by superstars. It's very satisfying to drive, with nimble, secure handling helped by its minimal body roll and responsive steering. The controlled ride is on the firm side, but proves steady and absorbent. The powerful turbocharged four-cylinder engine accelerates with gusto, proving ever-eager to make a quick getaway, yet doesn't hurt your wallet at the pump. Slide into the A4's cabin and you're greeted by a high-quality interior. The controls have a precise feel and a clean, modern look. The front seats are firm yet comfy, but the rear seat space is tight. The A4 is an exquisite sedan for discriminating buyers. It comes with standard forward-collision warning and city-speed automatic emergency braking.
Price as tested: $48,890
Read the complete Audi A4 road test.
Midsized Car: Toyota Camry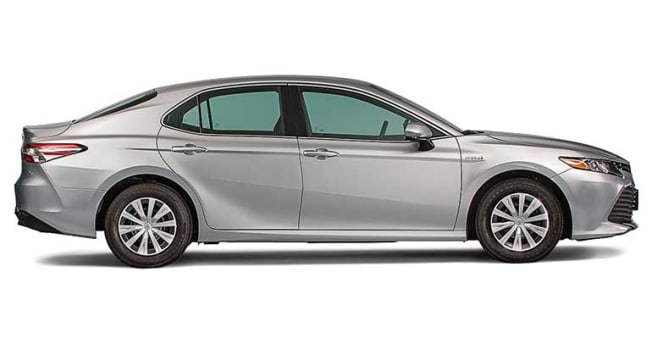 The Camry has earned its reputation as a competent, well-rounded family sedan. With its recent redesign, Toyota added more styling flair and handling acumen. And Toyota elevated its fuel economy to 32 mpg overall with the base four-cylinder, matching its smaller Corolla cousin. The hybrid LE version returned an impressive 47 mpg overall in CR tests, almost reaching rarefied Toyota Prius territory. This Camry offers spry handling, an absorbent ride, and a quiet cabin. (The SE and XSE allow buyers to add sportiness at the expense of quiet and comfort.) Forward-collision warning, automatic emergency braking, and lane-departure warning are standard, and blind-spot detection and rear cross-traffic warning are available.
Price as tested: $26,364-$28,949
Read the complete Toyota Camry road test.
Large Car: Chevrolet Impala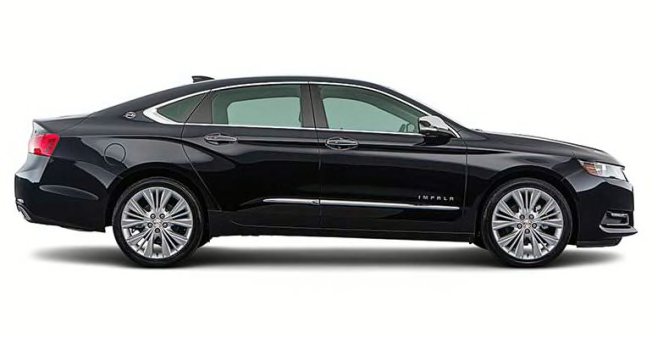 The Impala continues to be a gem among large cars, providing a driving experience that's more akin to a luxury car. The spacious, quiet cabin is well-dressed with high-quality materials and trim. The controls are refreshingly intuitive and easy to use, including the feature-rich infotainment system. The roomy, supportive front seats coddle occupants, and the rear seats are generously proportioned. Its smooth ride is a true standout, soaking up bumps like a sponge. Handling is commendable, as proven in our accident-avoidance maneuver and when confronting corners at our track. We favor the V6 engine for its abundant, smooth power. Those in the market would be wise to consider an Impala.
Price as tested: $39,110
Read the complete Chevrolet Impala road test.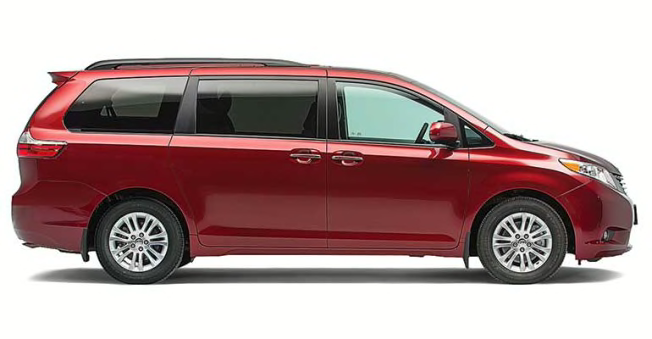 Minivans are the ultimate solution for moving people and their stuff. In this segment, the Sienna offers the best all-around package. Its long list of pluses includes a comfortable ride and an energetic powertrain that returns respectable fuel economy. And those looking for an all-wheel-drive minivan quickly realize the Sienna is the only option out there. The cabin is spacious, with convenient folding seats and available seating for eight. The interior is nicely furnished, with top versions dressed with upscale materials and trim accents. The fancy top-line Limited versions offer second-row lounge seating, complete with footrests. Its strong reliability track record and abundant standard advanced safety features make the Sienna a savvy choice.
Price as tested: $38,424
Read the complete Toyota Sienna road test.
Compact SUV: Subaru Forester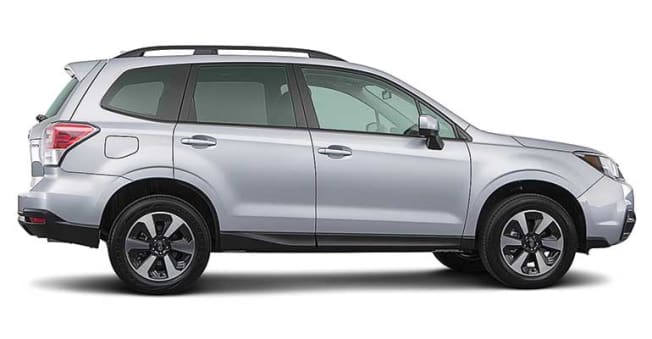 This is a practical, smartly packaged small SUV that prizes fuel economy, room, visibility, and reliability over trendiness or flash. It's easy to get in and out of, there's plenty of passenger room, and it drives well. The standard 2.5-liter engine provides only decent performance but it offers exceptional fuel efficiency. And the available turbocharged four-cylinder transforms the Forester into a much more sporting machine. Its all-wheel drive comes standard, and it provides tenacious all-weather grip. The ride is comfortable and handling is responsive. Key safety features, such as forward-collision warning and automatic emergency braking, are available on most trims by getting Subaru's EyeSight package. The Forester is a wise choice that makes a pleasant travel companion, whether you're road-tripping or commuting.
Price as tested: $27,145
Read the complete Subaru Forester road test.
Luxury Compact SUV: BMW X3
Redesigned for 2018, the X3 tops its class. This luxury compact SUV combines driving enjoyment, comfort, slick technology, and utility in one appealing package. Its power is smooth and nearly immediate when you press the gas pedal, even with the base turbo four-cylinder engine. (Drivers can step up to the 355-hp M40i for truly exhilarating performance.) Sharp, sporty handling encourages drivers to seek curvy roads. The firm suspension makes you feel safe and confident, and yet the X3 does a good job soaking up ruts and bumps. Because it's extremely quiet, richly appointed, and offers supportive seats and an easy-to-use infotainment system, the X3 is certain to delight those looking for an upscale SUV that is polished and fun to drive.
Price as tested: $53,745
Read the complete BMW X3 road test.
Midsized SUV: Toyota Highlander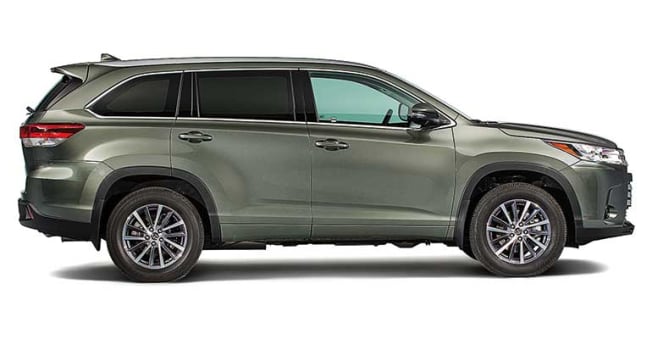 Three-row SUVs have become the vehicle of choice for many families. They provide all-weather traction and roomy interiors without looking like a minivan. The Highlander stands out in this crowd with its good performance, fuel economy, and reliability. It benefits from Goldilocks sizing: large enough to accommodate eight passengers but small enough for relatively easy parking. The Highlander rides well, and its handling is secure. Recent updates have improved fuel economy and power, adding to the Highlander's appeal. And advanced safety features are now standard across the lineup. Overall, the Highlander is a rational choice that will appeal to the majority of buyers looking for a well-rounded, highly functional three-row SUV.
Price as tested: $41,169-$50,875
Read the complete Toyota Highlander road test.
Full-Sized Pickup Truck: Ford F-150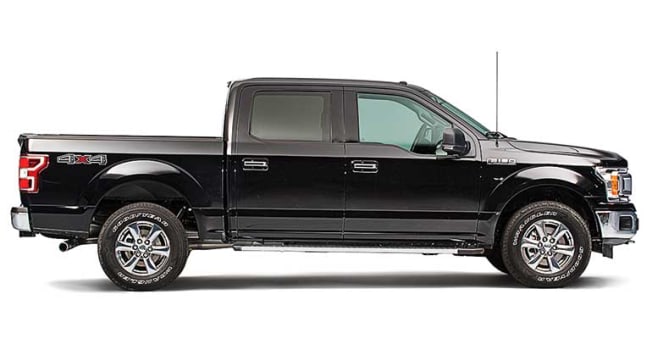 The best-selling vehicle in America is an impressive, innovative workhorse. The F-150 pulls ahead of the pack thanks to its weight-reduction design and turbocharged six-cylinder engine. This strategy delivers a standout 19 mpg overall, quick acceleration, and effortless towing ability from the potent 2.7-liter turbo V6 engine. Clever features abound, from the Sync 3 infotainment system to Pro-Trailer Backup Assist, which simplifies the otherwise tricky task of backing up while towing a trailer. The crew cab features a spacious rear seat and ample room for tools and gear. Ultimately, the F-150 won't offer as smooth a ride as a car or an SUV, but it's an excellent truck.
Price as tested: $52,535
Read the complete Ford F-150 road test.
Editor's Note: This article also appeared in the April 2018 issue of Consumer Reports magazine.