Pickup Truck Buying Guide
Once used primarily as work or farm vehicles, pickup trucks now routinely play an additional role as day-to-day family haulers and tow vehicles for weekend playthings. Ongoing advancements have helped them become aspirational vehicles for buyers who crave an exclusive luxury vehicle.
Modern rigs are still big, bold, and highly capable. They're also being equipped with more safety, convenience, and comfort features than ever before.
There are seemingly endless combinations of trim choices, bed sizes, engine options, and exterior and interior color palettes. Keep in mind that when you start configuring a new truck, it's easy to wind up buying way more machine than you'll use. Planning a truck purchase can be tricky, so it's best to be honest about how you're going to use it. For example, if you have no plans to carry large loads or pull a very heavy trailer, there probably is no need for a heavy-duty pickup truck; a lighter-duty full-sized truck, or even a compact or midsized pickup, could fit the bill.
Pickups differ greatly not only in size but also in price, fuel economy, comfort, performance, safety, and reliability. Some of these factors are connected: The trucks with the best fuel economy typically weigh less, are smaller, and have less powerful engines. Likewise, we find that the more heavy-duty a truck is, the worse the ride gets.
But there has never been a better time to be in the truck market, because there's something for everyone. But although choices have never been more prolific, prices have steadily crept up. Here's a guide to help you get the most for your truck dollar.
Compact trucks are usually the least expensive way to join the club, and they are offered by many manufacturers. Full-sized pickups, sometimes called half-ton trucks, are by far the biggest-selling type. These carry the designation 1500 in the case of the Chevrolet Silverado, GMC Sierra, and Ram, and Ford refers to its popular offering as the F-150. Heavy-duty trucks are designated 2500 and 3500 (or F-250 and F-350, respectively), with the larger numbers conveying greater capabilities. And the larger the number, the more commercial-focused the truck becomes. That being said, these brands do offer luxury-oriented trims of their heavy-duty models.
As with all types, buyers can choose extended-cab and crew-cab body styles (regular cabs are pretty hard to come by these days); two-, four-, or all-wheel drive; and tons of engine and transmission combinations.
Compact Pickup Trucks
This pickup truck category consists of the Chevrolet Colorado (and its corporate cousin, the GMC Canyon), Ford Ranger, Honda Ridgeline, Nissan Frontier, and Toyota Tacoma. Stellantis is also back in with its Jeep Gladiator—a spinoff of the popular Wrangler SUV. Most are built using body-on-frame construction like their full-sized brethren, and they usually offer a range of four-cylinder and V6 engines. The Honda Ridgeline uses unibody construction and an independent rear suspension—borrowing underpinnings from the mild-mannered Honda Pilot SUV. This helps the Ridgeline deliver among the most refined rides of any truck. New entries into this growing segment include a few smaller models, such as the Ford Maverick, which gets a standard gas/hybrid powertrain, and the Hyundai Santa Cruz.
What you'll spend: Prices for the most compact trucks start around $20,000 for a basic 2WD Ford Maverick. At the other extreme, a top-trim Gladiator can run more than $50,000. Most middle-ground, 4WD crew-cab versions that CR has tested came in around $37,000 to $41,000.
Full-Sized Pickup Trucks
These are the brawny workhorses of the pickup world. They're larger and more rugged, and they ride higher off the ground than compacts. Current models in this class include the Chevrolet Silverado 1500, Ford F-150, GMC Sierra 1500, Nissan Titan, Ram 1500, and Toyota Tundra. These form the backbone of the pickup truck market. They serve well as work trucks and, for many, as a substitute for the family car. Powertrain choices vary widely from turbocharged four-cylinders to old-school V8s and even a full hybrid option in the F-150.
What you'll spend: Most decently equipped crew-cab models with 4WD cost between $45,000 and $55,000. Adding any of the available turbodiesel engines raises the price considerably. Of course, there are multiple ways to break the bank with these trucks. How about a high-performance, V8-powered, off-road-ready Ram 1500 TRX, fully loaded for about $82,000? Or a top-of-the-line Ford F-150 Limited SuperCrew, dripping with leather upholstery, wood trim, and a Bang & Olufsen sound system, for $83,000? These kinds of prices used to be the domain of high-end European cars. Now, for some drivers, the most prestigious car to own is a top-shelf truck.
Heavy-Duty Trucks
These supersized trucks carry numerical designations such as 2500 or 3500. They are configured for muscling serious loads and for hauling fifth-wheel trailers that connect to a hitch point in the center of the cargo bed. These are bulky trucks for the most demanding chores, making them overkill for most noncommercial purposes shy of hauling a huge trailer. Only Detroit competes in this heavyweight division.
What you'll spend: A no-frills, 2WD, regular-cab, 2500-series work truck starts around $37,000 before options. And a fully loaded, top-end, 4WD crew-cab model with a diesel engine can easily swing past $80,000. Add even more for the 3500s.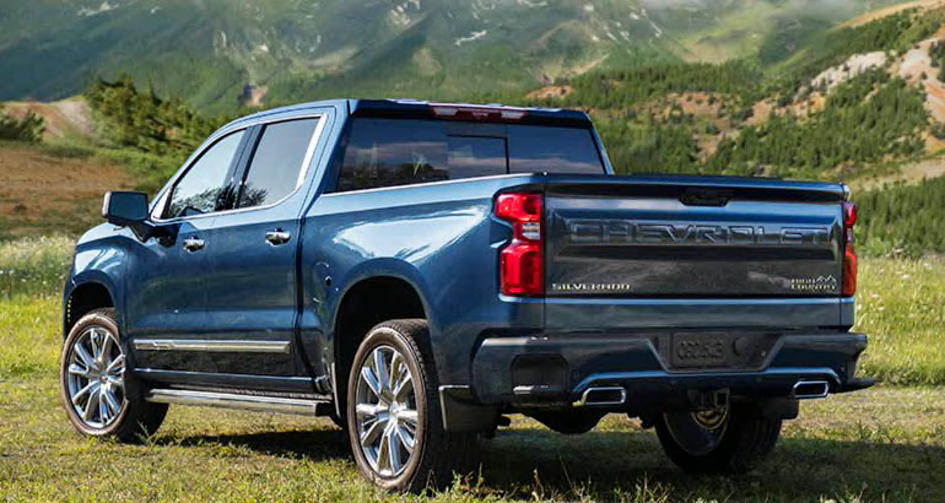 Factors That Pickup Truck Buyers Should Consider
Cab Size and Seating
Regular cabs are the least expensive to buy, but they tend to be available only in basic, work-oriented configurations. Extended cabs are far more useful, and crew cabs provide roomy accommodations, especially in full-sized trucks.
Pickup trucks are among the only vehicles left that can be configured to seat three across in the front seat. Rear seats in extended-cab trucks can be cramped for adults, with limited legroom, though they're often acceptable for kids. The real advantage of an extended cab is additional interior storage. Crew-cab trucks have four full-sized doors and a rear seating (or cargo) area on a par with mid- and full-sized SUVs, but these large cabs usually come with a smaller cargo bed.
As you move up the trim lines, cloth seats turn into leather, and heated and cooled seats with increasing levels of adjustability become a given for the top trims. Other optional creature comforts include heated steering wheels, enormous touch-screen infotainment systems, and massive sunroofs that make high-roller truck buyers feel like they're driving in the lap of luxury. However, getting into many of these cabs can be a hike; even with available running boards, it's a steep climb up into most trucks.
The Bed
This is, of course, what sets trucks apart from all other vehicles. The open cargo bed lends itself to accomplishing serious chores, such as moving large appliances, bulky furniture, tools or equipment, motorcycles, snow blowers, and outdoors-only cargo like wood chips, manure, and trash. These are tasks most people wouldn't want to (or couldn't) do with a minivan or an SUV. Among other considerations, the open bed leaves cargo vulnerable to the weather or theft.
In a full-sized pickup, the standard bed length is 8 feet, but it's only about 6 feet in an extended-cab model. Four-door crew-cabs can generally be had with a 5- or 6-foot bed. Compact pickup beds usually run 5 to 6 feet, depending on cab configuration.
There are many bed accessories available, including LED lights, a tailgate step, stowable load ramps, tie-down loops, stake pockets, and remote tailgate releases. Some even come with power-operated tailgates. Spray-in and drop-in liners are popular for added protection when hauling items in the bed.
The tailgate has become a differentiating factor among trucks. The Honda Ridgeline comes with a dual-action tailgate, which allows it to flip down like a conventional tailgate or swing sideways like a door. The GMC Sierra's tailgate can act as a step, a work surface, or even an extension to the bed itself, and Ford has added locations for clamping building materials to the tailgate of the F-150. Most or all of these features are offered by just about every brand.
Engines and Fuel Economy
Engines range from small four-cylinders and V6s to V8s and big diesels. The smaller Chevrolet Colorado and GMC Canyon even offer a four-cylinder diesel, which returned an impressive 24 mpg overall in our tests.
Ford offers a hybrid powertrain that includes a 3.5-liter turbocharged V6, good for 430 hp and 570 lb.-ft. of torque. In our tests, this hybrid powertrain returned 20 mpg overall in a crew cab, four-wheel-drive F-150—just 1 mpg better than Ford's standard 3.5-liter V6. The 1500-series diesel engines from GM and Ram also rank high, with 23 mpg overall.
Heavy-duty trucks are built for working hard. They create a lot of power and torque, with fuel economy around 14 to 16 mpg overall for the big rigs.
And in the not-too-distant future, all-electric trucks are poised to offer yet another powertrain option. Ford says its 2022 F-150 Lightning will deliver around 230 to 300 miles of driving range, and boast up to a 2,000-pound payload capacity (standard range) and 10,000-pound tow capacity (extended range). Other new EV trucks include the GMC Hummer EV, Rivian R1T, and Tesla Cybertruck.
Towing
Pickup trucks are well-suited to hauling boats, cars, utility trailers, and campers behind them. The owner's manual will note the maximum weight that can be carried (payload) or towed. Buyers can have the manufacturer or dealer install towing equipment, or they can add it themselves, using aftermarket parts. Purchasing from the factory is the best choice because installation could involve complex wiring for the trailer brakes and lights, special attachment points for the tow hitch, and accessories such as a heavy-duty alternator and a transmission oil cooler. In addition, the manufacturer-engineered packages come backed by the factory warranty. Most pickups can be ordered with a trailer-brake controller.
Other available towing features include a hill hold assist, trailer sway control, a transparent trailer-view camera that allows the driver to seemingly see through the trailer, and steering assist that compensates for a trailer.
There are several factors that dictate a truck's towing capacity, in addition to engine power. They include cab and bed size, wheelbase length, rear axle ratio, and the presence (or absence) of a factory towing package. The differences can be significant: A properly equipped full-sized truck can safely tow up to 12,000 pounds, but some configurations are limited to as little as 5,500 pounds. A typical compact pickup truck can tow between 5,000 and 7,500 pounds, and heavy-duty pickups can be configured to tow over 35,000 pounds. It's important to understand what you intend to tow and to research the specific truck you are considering to determine its safe towing capacity. 
For ambitious hauling or towing, consider getting a diesel engine; many are available in both regular and heavy-duty models. The higher torque output associated with diesel engines makes heavy towing easier.
Ride and Handling
Trucks are designed to carry weight in the bed, so most deliver a stiff ride when the bed is empty. The heavy-duty models are borderline punishing. Some models, such as the Honda Ridgeline and Ram 1500, have made the greatest strides in delivering a reasonably comfortable and quiet ride. With just about any truck, placing even a modest load in the bed helps calm the ride somewhat.
But when it comes to handling, the sheer bulk of many of these gargantuan machines means that buyers should abandon all hope of nimble moves. Again, compared with full-sized trucks, the compact models have an edge when it comes to responsive handling—relatively speaking. However, buyers should expect trucks to have clumsy and somewhat ponderous handling.
Safety and Active Driver Assistance Systems Technologies
Consumer Reports' safety ratings include assessments of crash-avoidance capabilities and crash-test results, based on tests performed by the federal government and insurance industry. Further, our road tests detail issues regarding child seat installation and headlight performance.
Forward collision warning (FCW), automatic emergency braking (AEB) with pedestrian detection, and blind spot warning (BSW) are crash-avoidance technologies that CR believes should be standard on all vehicles. These should be on the next new or used model you buy.
FCW technology provides a visual, audible, and/or tactile alert to warn the driver of an impending collision with a car or an object directly in its path. AEB responds to an imminent collision, braking if the driver does not react in time. BSW monitors a vehicle's flanks, warning the driver that another vehicle is alongside it, where it may be difficult to see.
Other modern safety advances include telematics systems that can alert emergency personnel if an airbag deploys, such as GM's OnStar service; lane departure warning systems that sound an alert if the driver changes lanes without signaling; lane keeping assistance to maintain the vehicle's position in the lane if the driver starts to drift; and rear cross traffic alert, which monitors the sides of the vehicle when the driver is backing out of a parking spot, and can even apply the brakes if needed. (Learn more about car safety.)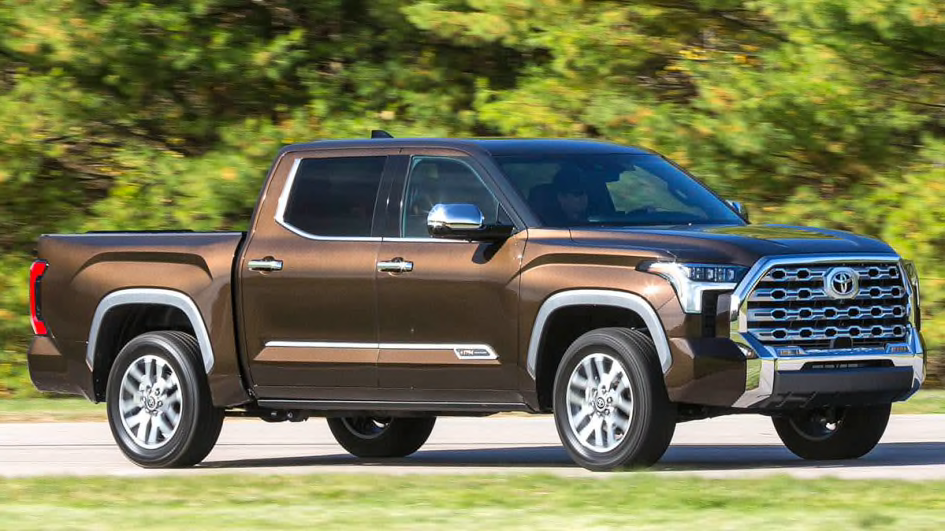 There are certainly benefits to buying a brand-new pickup truck. Most notably, new trucks have the latest safety gear and engineering improvements. Buyers know exactly what they're getting, with fewer worries about potential maintenance problems. Further, there are tons of choices for color, trim line, and option levels. And financing rates are typically lower than those for a used truck.
The key drawback of buying a new truck is how quickly it will depreciate. New trucks have been known to shed half their value in the first two to three years. But the depreciation picture can change a lot from year to year, depending on competitive forces, fuel prices, new model introductions, and other factors. Financing a new vehicle with a small down payment can easily make buyers "upside down" on the loan, where they owe more than their truck is worth.
Buyers who take the used routes don't have limited options, though. The used-truck market is about three times the size of the new-truck market, so there's plenty of choice. One of the best strategies is to find a pickup truck that's only a few years old. It has already taken a big depreciation hit but should still have most of its useful life ahead of it. Modern pickup trucks, if soundly maintained, can stay on the road for 200,000 miles or longer.
The key to selecting a good used pickup truck is to focus on reliability, even if the truck is still covered by its original factory warranty. Check with Consumer Reports to find models that have top-notch reliability scores.
At the same time, every used truck is unique. Have a mechanic inspect any truck you're seriously considering. Because trucks can often lead hard lives, make sure the mechanic looks for signs of extreme duty, such as off-roading or large-trailer towing. When buying from a private seller, ask how the truck was used and maintained.
Whether buying new or used, it is important to do research so that you can choose a good model and to follow that up with effective negotiation. 
Learn more in our New & Used Car Buying Guide.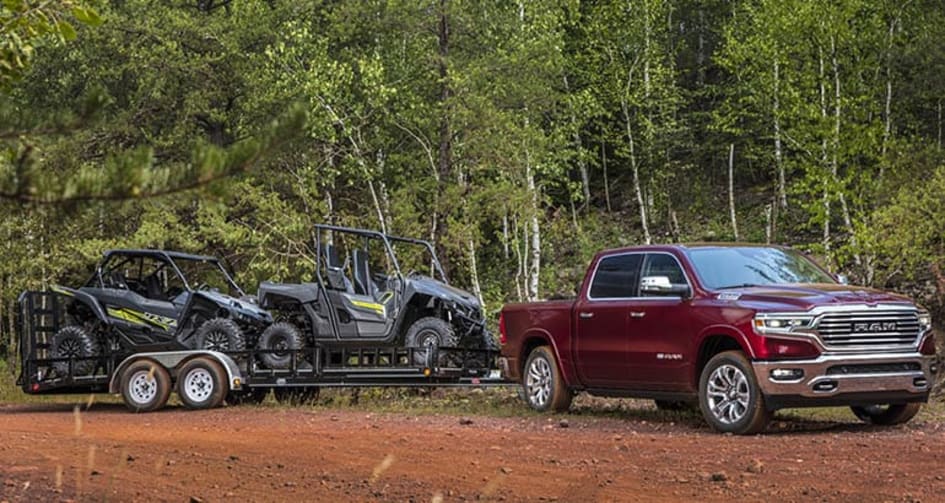 Thanks for sharing.
Oops, we messed up. Try again later
More From Consumer Reports