When you shop through retailer links on our site, we may earn affiliate commissions. 100% of the fees we collect are used to support our nonprofit mission.
Learn more.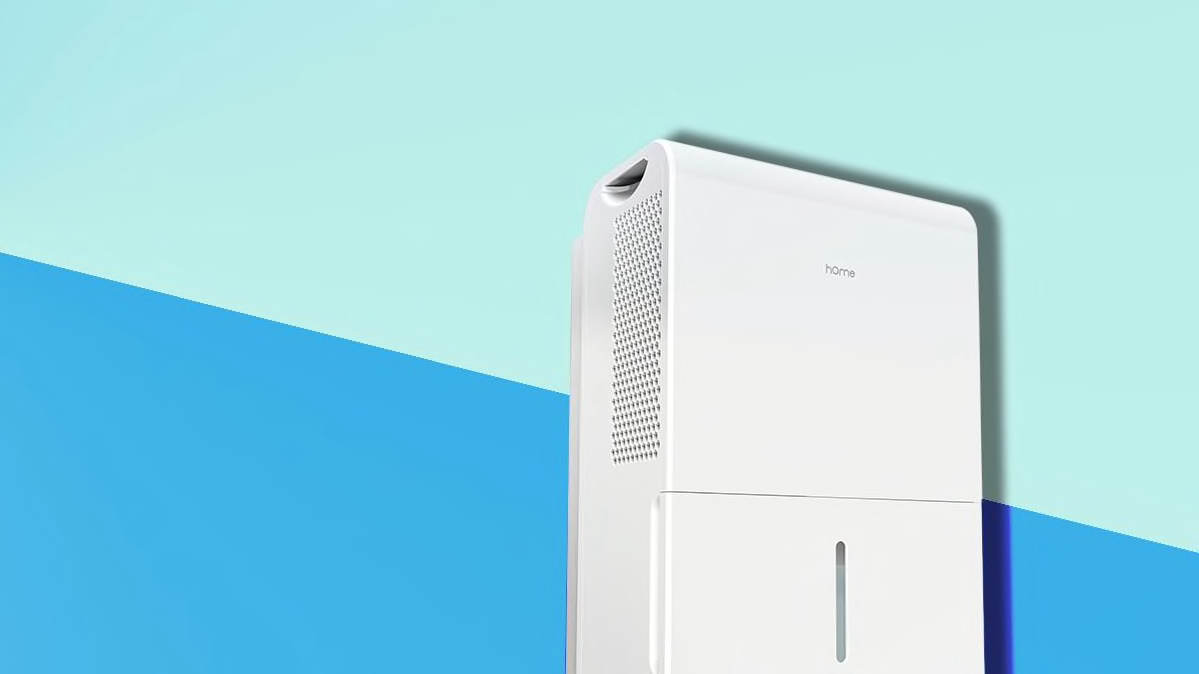 It's late summer, but there's still plenty of time to upgrade your kitchen, add pizazz to your home's exterior, or cool down its interior. This month offers plenty of deals that can make those enhancements more affordable.
During August you'll find bargains on dehumidifiers, exterior paint and wood stain, dishwashers, refrigerators, over-the-range microwave ovens, gas grills, and room air conditioners.
Consumer Reports' market analysts monitor prices of the products we test month by month. To find out which ones are bargains during other months of the year, see our calendar of deals.
Dehumidifiers
With temperatures and humidity at seasonal highs right now, your dehumidifier may be working hard to keep down mold and mildew—or not hard enough. As a recent Consumer Reports survey found, some models tend to develop problems in the first five years. If you're in the market for a reliable replacement, check out our dehumidifier buying guide.
Shopping Tips
Keep the noise down. Before you make a purchase, consider how close the dehumidifier will be to your living spaces, because some models can make a racket. If you need a quieter model, many of the dehumidifiers we test earn Very Good or Excellent ratings for noise levels.
Assess the space. If you're looking to dry out a large or wet space, such as a basement, you may need a large-capacity dehumidifier to remove moisture quickly. For small spaces or damp spots, a medium-capacity model can do the job while cycling on and off less frequently.
Empty the tank periodically. When the tank gets full, an indicator light goes on and the dehumidifier turns off. To keep the dehumidifier operating when you're not there, make sure to empty the tank regularly during peak season. You can also connect a hose to our tested models, which will funnel water to a drain.
Exterior Paint and Wood Stains
If your house is ready for a new coat of paint, first give careful consideration to the climate where you live. Some paint brands will hold up better than others depending on the temperature and humidity in your region, with the strongest finishes lasting for three to five years in CR's testing.
You can find advice on choosing the right exterior paint in our paints buying guide.
For those looking to refresh a deck or fencing, check out our recommendations for wood stains, including solid, semi-transparent, and clear products. The best solid stains can be expected to hold up for three to five years. For more details, see our ratings for the best and worst wood stains.
Exterior Paint Shopping Tips
Focus on the finish. You will need to decide which type of finish you prefer—flat, eggshell and satin, or semi-gloss and gloss. Flat finishes often look best on exteriors, especially on walls that are older and weather-worn.
Test out the shades. Look at the biggest paint chips the store offers to help visualize the effect on a wall or door. Then step outside to see how it holds up in natural light. When you've narrowed down your choices, paint sample boards to place around the house, as well as a swatch on an outside wall where it gets full sunlight, to see how the shade looks at different times.
Consider how the color fits in. Warm, neutral shades are often the best choice for exteriors, because they work well with natural materials such as brick, stone, and wood trim. Be sure to give some thought to how your house's color will blend in with the other houses on your block. You don't want a shade that will look too close your neighbor's house color or look too out of place.
Kitchen Appliances
You may be doing most of cooking on your grill during the summer (for more on gas grills, keep reading), but nabbing a bargain-priced kitchen appliance this month could provide year-round value. Read our buying guides for dishwashers, refrigerators, and over-the-range microwaves for our recommendations.

Dishwasher Shopping Tip
Dishwasher prices range from $250 to more than $2,000. But if you focus on brands in the $600 to $900 range, you can find a quiet appliance that gets your dishes clean (a soil sensor is a given) and offers convenient features, including adjustable racks, flexible flatware slots, and even a stainless tub that resists stains.
Refrigerator Shopping Tip
Be sure to measure the space where you plan to put the fridge, and check that it can fit through doorways. Allow room for the doors to open, as well as an inch of clearance on the sides and back to ensure adequate airflow.
Over-the-Range Microwave Shopping Tip
Opting for an over-the-range model can free up plenty of counter space, and you can buy one for as little $200, not including installation. Check to see how easily you'll be able to access it, though. If you're short, you may find it difficult to reach inside or press the buttons, because the bottom of a microwave is usually 18 inches or more above the range.
Gas Grills
Unless your cooking repertory is limited to burgers and hot dogs, you'll want a grill with a top temperature-range score in CR's ratings, which indicates that the model is suited for cooking a variety of foods. Ribs and roasts, for example, require indirect cooking for longer periods, while grilling fish and searing steak may call for higher temperatures.
Shopping Tip
Burners are the most replaced part of a grill, typically lasting two to 10 years. Burners with a warranty of 10 years should last longer than those without a guarantee. If you do need a new one, it's an easy 10-minute task to replace them.
You can read more in our gas grills buying guide.

Room Air Conditioners
Have weeks of hot weather caused your air conditioner to break down? Shop for a replacement using the recommendations in our air conditioner buying guide. These brands, which include window and portable ACs, have been tested in our lab to measure how quickly they cool down a room, how well they hold up under low-voltage conditions, how easy they are to operate, and how quietly they run.
Shopping Tip
To figure out the size of the unit you need to cool your space, don't rely on Btu alone. (Btu stands for British thermal unit, a measure of cooling capacity from 5,000 to 12,500.) Take into account the width, length, and height of the room, as well the size and number of windows and doors. A sunny room may call for 10 percent more capacity; a heavily shaded room may require 10 percent less. A kitchen would need an additional 4,000 Btu to compensate for the heat produced by cooking appliances.