When you shop through retailer links on our site, we may earn affiliate commissions. 100% of the fees we collect are used to support our nonprofit mission.
Learn more.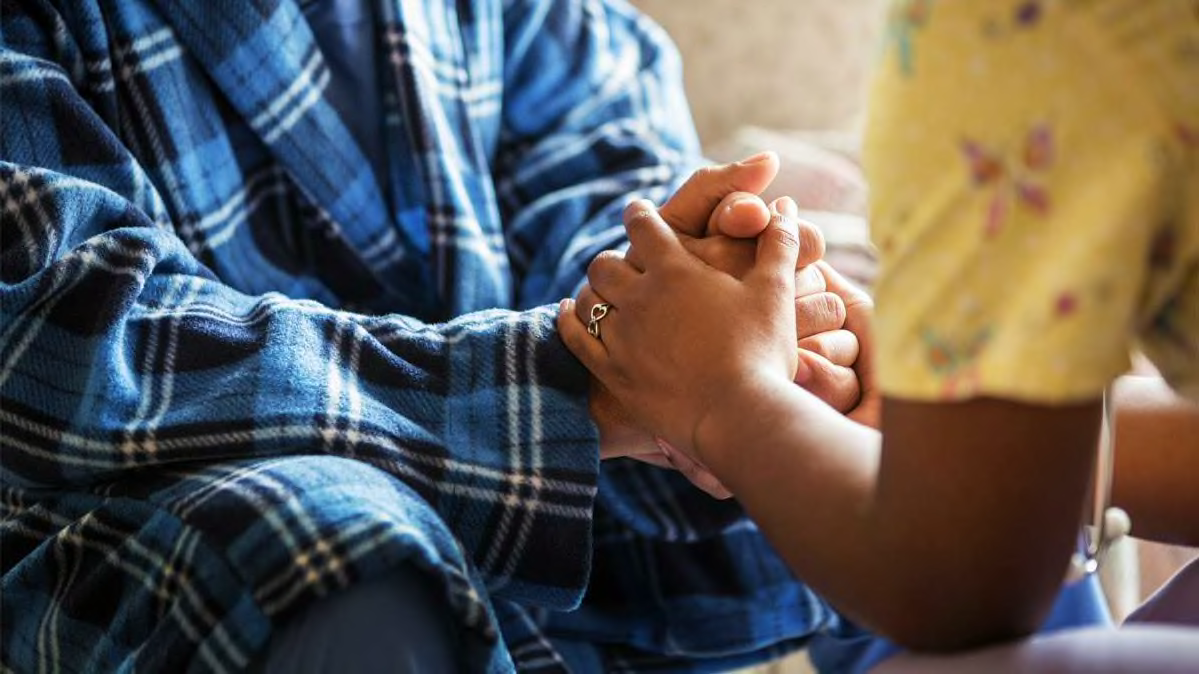 For many frail older Americans, assisted living has become an increasingly popular alternative to remaining in their homes. You can live in a comfortable residence and receive the services that you need, such as help with bathing and dressing, as well as avoid the institutionalized setting of a nursing home.
But finding the right residence can be a daunting challenge. For one thing, the cost is high—in 2018 the median fee for a private one-bedroom jumped to $48,000 per year, up 6.7 percent from 2017, according to Genworth, a long-term-care insurer. Most residents pay out of pocket, though some qualify for Medicaid. (Medicare generally does not cover long-term-care services.)
For another, it can be difficult to judge the quality of care you may get. Many residents have complained of caregiving shortfalls, according to state long-term-care ombudsmen. (Every state is required by federal law to have an ombudsman to advocate for individuals receiving long-term-care services.) That's why it's important to ask plenty of questions and do research before you sign up; more on that below.
A 2017 survey of state long-term-care ombudsmen, conducted for Consumer Reports, found that the most frequent complaints focused on understaffing and delays in response to calls for assistance. And ombudsman data show that complaints about assisted living have risen 10 percent in recent years.
"Many more people going into assisted living facilities today have high care needs," says Lori Smetanka, executive director of National Consumer Voice for Quality Long-Term Care, an ombudsman advocacy group. "But many of the facilities aren't set up for high levels of care."
Instead, many assisted living providers prefer to showcase their amenities, such as restaurant-quality meals, lavish lobbies, and cultural event calendars, rather than the specifics of caregiving. That marketing practice reflects the roots of assisted living, which grew out of the hospitality industry, says David Grabowski, professor of healthcare policy at Harvard Medical School.
"The assisted living industry originally targeted healthier older adults with hotel-like services," Grabowski says. "But given the level of chronic illness and medical complexity they're now seeing in their residents, some in the industry are moving to a new paradigm that recognizes you have to deliver both health care and hospitality services."
Smart Questions to Ask
For families seeking assisted living for a loved one, there are ways to find a facility that delivers quality care in a comfortable setting. The key is to do careful research, says Amy O'Rourke, an aging-life-care expert in Maitland, Fla., and a member of the board of directors of the Aging Life Care Association, a nonprofit membership group for care managers.
Start by asking these five key questions:
1. What Kind of Help Do You Need?
It's a good idea to have your family member evaluated by a physician to have a better understanding of the level of care required and how that might change. That way, you can judge whether the facility will meet your loved one's needs over the long term.
Based on the professional's input, consider the kind of help you or your family member needs now and in the future, O'Rourke says. Perhaps your loved one will benefit from more social interaction, or will require more medical care or help with memory loss. Different facilities offer varying levels of care—not all have memory units, for example. The social activities vary as well, so check to see whether the book clubs or trips to the symphony fit in with your loved one's interests.
Once you know what to look for, you can begin researching assisted living facilties. A good starting point is Eldercare Locator, a service of the U.S. Administration on Aging. You could also consult with a local aging-life-care expert.
2. What Is the Quality of Care?
Check into the residence's licensing and inspection records to see whether there are reasons for concern. Depending on your state, you may find this data online—check with your state Area Agency on Aging. You can also contact your state ombudsman about the facility's complaint record. (Go to ltcombudsman.org; use the map tool to find links for your state.)
You should also ask whether the facility has a registered nurse on staff. "If the facility doesn't have one, your loved one may end up going to the ER more frequently," says Bobbi Kolonay, R.N., an aging-life-care manager in Pittsburgh.
To get a feel for the quality of life, make multiple visits to the facility. Go for meals and during the weekends, when fewer staff are on duty. And speak with residents and their families about their experiences.
3. What Are the Real Costs of Care?
As noted above, the typical cost of care is high. And add-on fees could push these costs even higher, which will stretch, or exceed, many retirees' budgets. (Read this article for tips on affording assisted living care.)
Be sure to get a written list of fees and charges from the residence, and check to see that they're included in the contract. While some facilities have all-in costs for room, board, and a particular level of care, others have a point system or charge à la carte. Find out which circumstances might lead to more fees, such as needing help walking to meals or falling ill for a week or so.
Given the high costs involved, it can be a prudent move to hire an elder law attorney who is familiar with local facilities to review the terms of the contract.
4. Can Your Loved One Age in Place?
One of the biggest risks for assisted living residents is that their health needs may change, requiring care that exceeds the facility's ability to provide service—perhaps a cognitive decline or lack of mobility. In this situation, moving to a different facility may be the best option. If this move is not planned in advance, the resident could face an involuntary discharge, or eviction.
Find out ahead of time what situations might trigger a discharge and whether you could hire private aides if more care is needed—in some cases, the resident may be able to stay in place with additional help. Also ask what assistance the facility would be able to provide if a move is required, Kolonay says.
Some nonprofit facilities, for example, may help a resident running low on funds to qualify for Medicaid, which could pay for nursing home care, or funds that may help your loved one stay in place.
5. Will Your Family Member Have an Advocate?
Once you've found a residence for your loved one, it's important to have family and friends drop by regularly. That way, you will be able to spot any lapses in care quickly, which is especially important if your family member is ill or confused and cannot advocate for herself.
If you or your family are not able to visit regularly, consider hiring a caregiver, or asking a friend living nearby, to check in on your family member. Spotting issues early may help prevent more costly problems later. And if the assisted living management knows you're keeping a close eye on your loved one, that can help to ensure the quality of care.