When you shop through retailer links on our site, we may earn affiliate commissions. 100% of the fees we collect are used to support our nonprofit mission.
Learn more.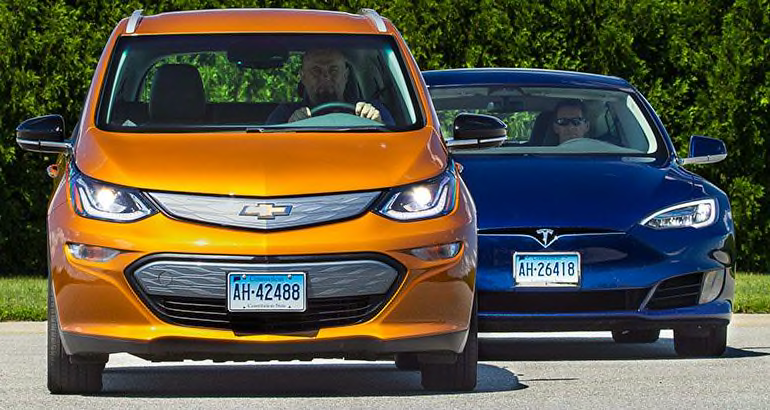 About 20 percent of Americans say they're likely to buy an electric car in the future, a new AAA survey shows, more than in any previous survey and up from 15 percent in 2017.
Greg Brannon, director of automotive engineering and industry relations for the American Automobile Association (AAA), attributes some of that increase to the sheer number of new EVs on the market.
"I think we're seeing more and more options available to consumers by virtually every automaker at this point," he says.
Indeed, CR is currently testing the new Nissan Leaf and Tesla Model 3, which follow the Chevy Bolt, Tesla Model X, and a host of new plug-in hybrids.
Even so, actual sales of EVs remain relatively low. Although sales increased by almost 25 percent between 2016 and 2017, fully electric vehicles remain a paltry 0.05 percent of new car sales overall, according to manufacturer data compiled by CR.
"There's always a gap between intentions and actual behavior, but we do see a year-over-year increase in actual purchase of EVs," Brannon says.
Among those who said they plan to purchase an EV, 80 percent cited the environmental benefits as their primary motivator. Two-thirds of would-be EV buyers said that long-term cost savings would influence their purchasing decision, and they cited savings on fuel and the high predicted reliability of electric cars as major selling points.
According to Jake Fisher, CR's director of auto testing, EVs have been shown to be more reliable than cars powered by internal combustion engines. That's because EVs are inherently less complicated, with fewer moving parts to break.
"For instance, some of the reliability problems we see are with new multispeed transmissions," Fisher says. "Having a one-speed, direct drive eliminates any of those issues."
That reliability is already showing in real-world data from CR's reliability ratings, with high marks for most new EVs. For instance, CR gives high marks to the all-electric Chevy Bolt.
"It's the most reliable car GM makes, which is especially impressive for a completely new model," says Anita Lam, CR's associate director of data integration.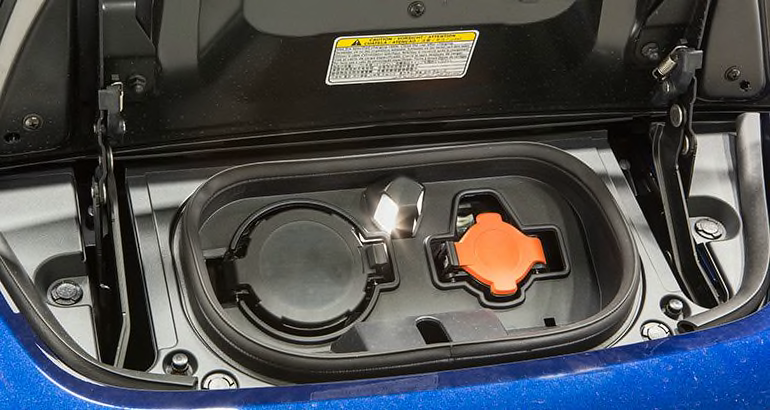 According to Brannon, many potential EV buyers might have opted for a hybrid in the past.
"There's still a high degree of interest in hybrids, but that number is stable from the previous year," Brannon says. "I think what's happened is that there's part of that group that's moved to full electric." In fact, the AAA survey found, almost one-third of adults—31 percent—said they were likely to buy a hybrid vehicle the next time they're in the market for a new or used vehicle. That's the same level of interest as in the 2017 survey.

Range anxiety is still scaring off some would-be EV buyers, but it's less of a concern than it has been, the survey found. Among those surveyed, 58 percent who said they're not likely to purchase an EV gave "running out of charge while driving" as a reason, down 10 percentage points from last year. A lack of public charging stations remains a sticking point for many respondents as well.
Brannon expects to see EV sales increase if fuel prices go up, but he expressed concern that automakers are putting too much focus on gasoline-powered crossovers and pickup trucks.
"We do see that automakers are building what consumers are buying right now, with relatively low gas prices," he says. "Obviously, they have to produce what consumers are demanding, but they have to understand that the future is electric."
CR's Top-Rated Electric and Plug-In Hybrid Vehicles
Tesla Model S
We measured a 235-mile range on our Model S sedan, which was equipped with a standard 75-kWh battery. All-wheel drive is standard, and our testers called its acceleration "thrillingly fast." Its $75,700 starting price (which includes destination and document fees) is one of this EV's few drawbacks.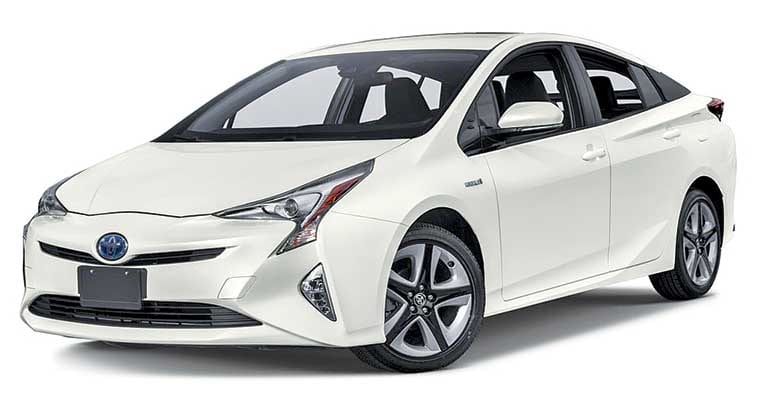 Toyota Prius
The Prius has become an iconic hybrid with an observed overall fuel economy of 52 mpg in our tests. The Prius Prime is a plug-in version that offers 23 miles of electric-only range and a 50 mpg rating in hybrid driving. Both get high marks for reliability, owner satisfaction, and standard advanced safety features.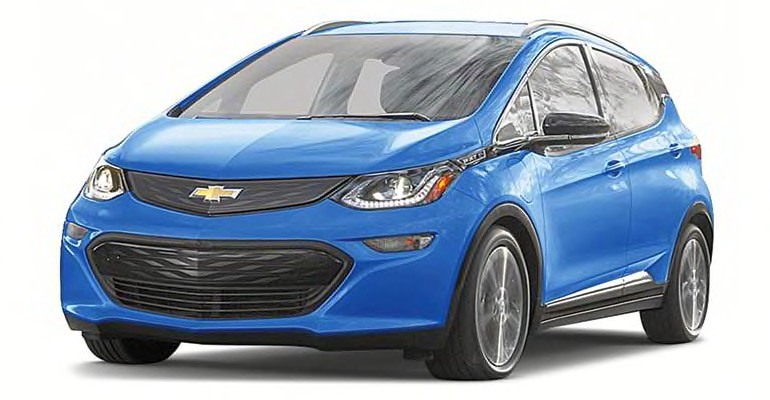 Chevrolet Bolt
With a starting price of $37,495 (including destination) and a range of up to 250 miles, the Bolt is relatively affordable and practical. Although it's a tall hatchback, the Bolt has a high, SUV-like seating position.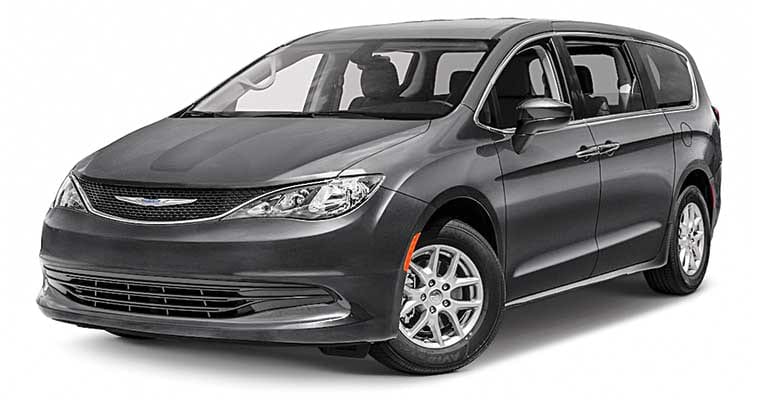 Chrysler Pacifica
This plug-in hybrid is also a minivan. Even though it has room for seven passengers, it's still tremendously efficient: We measured an electric-only range of 30 miles and hybrid fuel economy of 44 mpg.