Best Yard Tools for a Great Lawn All Summer
Top mowers, string trimmers, leaf blowers, and pressure washers from CR's tests
When you shop through retailer links on our site, we may earn affiliate commissions. 100% of the fees we collect are used to support our nonprofit mission. Learn more.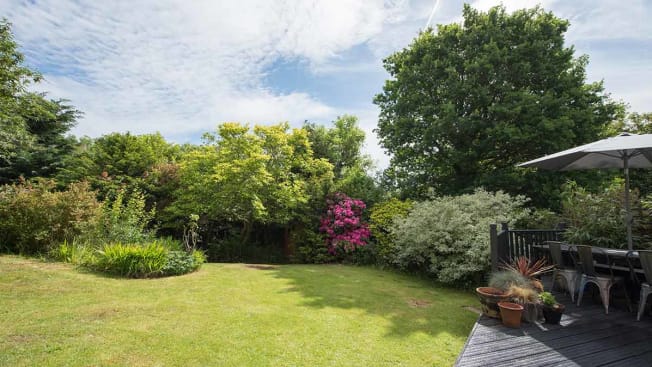 Summer is the time we use our yards the most, but social distancing means your yard may be your main spot for outdoor recreation this year, so you want it looking its best.
Below, we show you the best tools to help you achieve just that. You'll find advice on what to look for when shopping for lawn mowers and tractors, string trimmers, leaf blowers, and pressure washers. You'll also get the details on the best models from our extensive tests. For ideas on all the great activities you can do in your own yard, from grilling to gardening, see our backyard oasis guide.
Just don't wait too long to buy, says Courtney Pennicooke, CR's market analyst who oversees all outdoor power equipment.
The workhorse of your outdoor equipment arsenal is a good lawn mower. The type you get should be based on the size and slope of your yard. Consumer Reports recommends a push mower for yards up to ¼ acre, and a self-propelled mower for yards larger than ¼ acre, and up to about ½ or ¾ acre. For yards these sizes, you can choose a gas or battery-powered mower. If your yard is bigger than ¾ acre, it's best to get a riding mower. Choose a regular riding mower—rather than a zero-turn-radius one—for a sloped yard, because zero-turn-radius models can be tough to control on slopes. If you have a flat yard and you're willing to spend a little more, zero-turn-radius mowers maneuver quicker and can turn in place.
For great-looking grass, and to minimize weeds, let the grass grow to a height of about 4 ½ inches before you mow it down to about 3 inches. Letting your grass grow taller helps prevent light from reaching weeds, which in turn keeps them from growing. It also promotes a healthy root system, for a lush lawn.
Below, CR members can check out two standout push mowers and a riding tractor from our tests that will give your lawn an even cut every time.
A string trimmer cuts grass everywhere your mower can't, like along the edges of walkways or flower beds, around mailbox or lamp posts, and on rockier surfaces. You can get either gas or battery-powered versions. If you already own a battery mower, consider choosing a battery-powered string trimmer from the same brand that shares an interchangeable battery. That way, you'll can have an extra battery charged and ready when the one you're using runs out.
CR members can read on for the details on two top trimmers from our tests.
You probably think of leaf blowers as a fall tool, but they play an important role in summer, too. They're great for clearing away fallen flowers, bunched-up grass clippings, and even twigs, and you can use them to quickly dust off a driveway, patio, porch, or steps. Most models run on gas, but there are solid battery-powered options, too. If you go that route, again consider selecting a model from the same brand as any other battery-powered tools you might own.
If you're a CR member, here's a look at three stellar leaf blowers to consider.
A pressure washer makes quick work of some of the toughest cleaning problems you'll encounter in your yard. It can blast away stains on a deck or patio, rinse your siding, and even clean your car if you use a light setting with a wide spray tip. Gas-powered pressure washers tend to be the most powerful, but plug-in electric models are perfectly capable of lighter tasks, like clearing mildew from a deck or moss off your walkway. Consumer Reports doesn't recommend any pressure washer with a zero-degree nozzle, because the concentrated stream of water it produces poses an unnecessary risk—in our tests, a wider nozzle cleans just fine.
Here, you can check out two top-scoring pressure washers if you're a CR member.