When you shop through retailer links on our site, we may earn affiliate commissions. 100% of the fees we collect are used to support our nonprofit mission.
Learn more.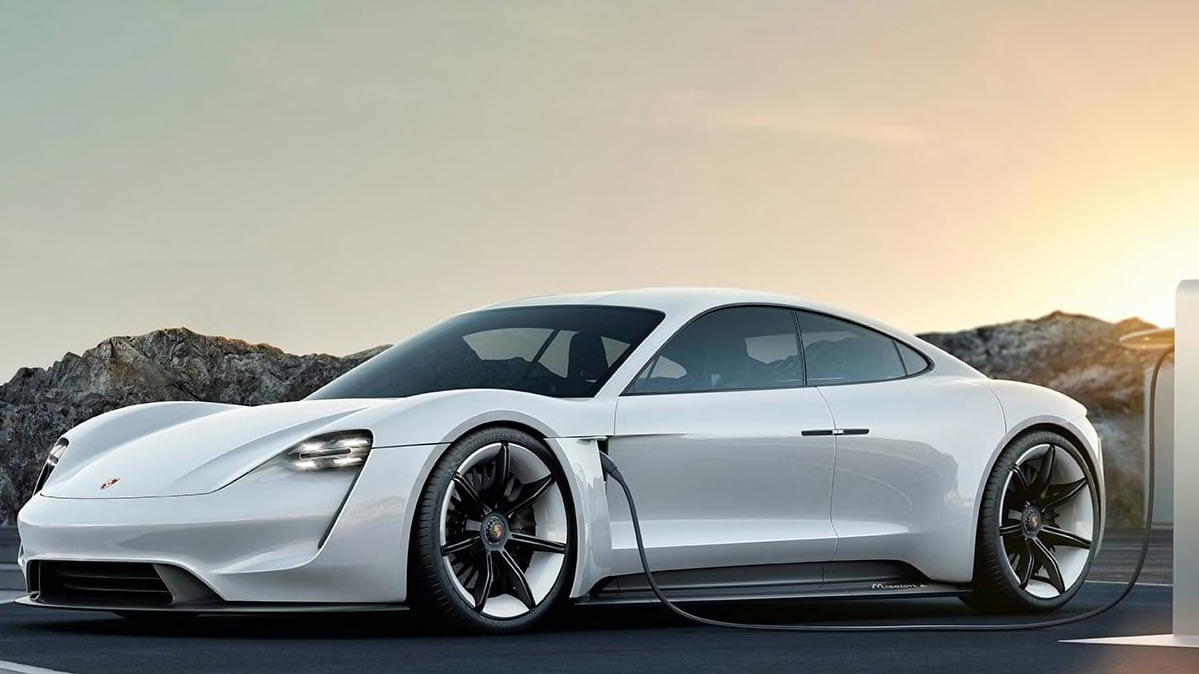 Porsche is readying an all-new, all-electric 2020 Taycan sedan that promises the power, performance, and range to rival the Tesla Model S. Along with new details about the model, the German automaker has announced ultra-fast battery charging that it says will beat Tesla, and that it is developing a charging network to handle the task.
Long the choice of well-heeled sports-car enthusiasts, Porsche is trying to recapture some of the market—even panache—it has lost to the rise of Tesla. The Taycan is Porsche's first salvo in this battle, and is expected to be followed by a crossover to compete with the Tesla Model X.
"Tesla proved to be a disruptor for the industry, giving established premium brands a wake-up call. Porsche wasn't going to sit idly by and watch Tesla siphon away its customers," says Gabe Shenhar, associate director of Consumer Reports' Auto Test Center. "Clearly, this car has a mission."
It may be late joining this sales race, but Porsche has a long history of electrified cars. In fact, company founder Ferdinand Porsche partnered with Ludwig Lohner to introduce the world's first hybrid vehicle in 1900. And it has a long track record of producing hybrids in modern times, from the Cayenne S E-Hybrid to the 918 Spyder supercar. Now the company is going full speed with electric cars.
The Taycan has a large battery pack mounted in the floor pan to create a low center of gravity, common with today's EVs. The lithium-ion batteries are organized to create a well that should help with rear-seat legroom. Its lightweight construction combines aluminum, carbon fiber, and steel and that should help improve its performance and range.
The projected performance numbers for the Taycan are impressive, with more than 600 horsepower and a claimed 0-60 mph time under 3.5 seconds, matching the time for the last Model S that CR tested.
The charging times also will be super-fast. Porsche said that in 4 minutes, the Taycan could take on enough electricity to travel more than 60 miles. And in 15 minutes, it could add 250 miles of range. The range is said to be greater than 300 miles, another direct shot at Tesla.
The key to accomplishing this feat is a potent 800-volt charger, which would be much more powerful than the Tesla Supercharger. Porsche says it's working on rolling out a nationwide network to support owners. But getting access to an 800-volt charger will remain a challenge for some time.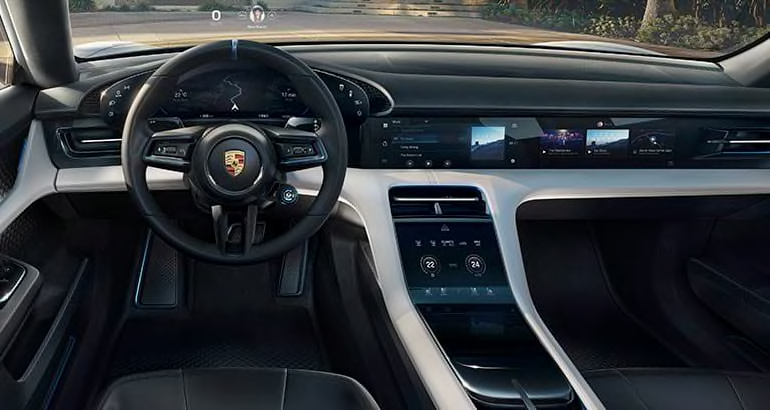 Porsche plans to build its charging network starting at its 189 U.S. dealership locations, and then spread to popular travel corridors. The company expects to have at least 500 fast chargers available at dealership and highway locations across the U.S. by the end of 2019. Of course, there are thousands of lower-voltage (mostly 240-volt, but some DC Fast) charging stations already in place across the country.
Porsche has said that Volkswagen, its parent company, will lead efforts to develop charging infrastructure in the U.S. This makes sense, because VW has committed to invest $2 billion in manufacturing, promoting, and building infrastructure for electric vehicles in the wake of its diesel emissions scandal through its Electrify America subsidiary.
These premium electric cars will have significant range. Most owners will find that they don't need to charge the car very often for routine, daily use. More energy would only be needed for the occasional road trip.
Production will begin in 2019, and Porsche dealers have started to take orders.