When you shop through retailer links on our site, we may earn affiliate commissions. 100% of the fees we collect are used to support our nonprofit mission.
Learn more.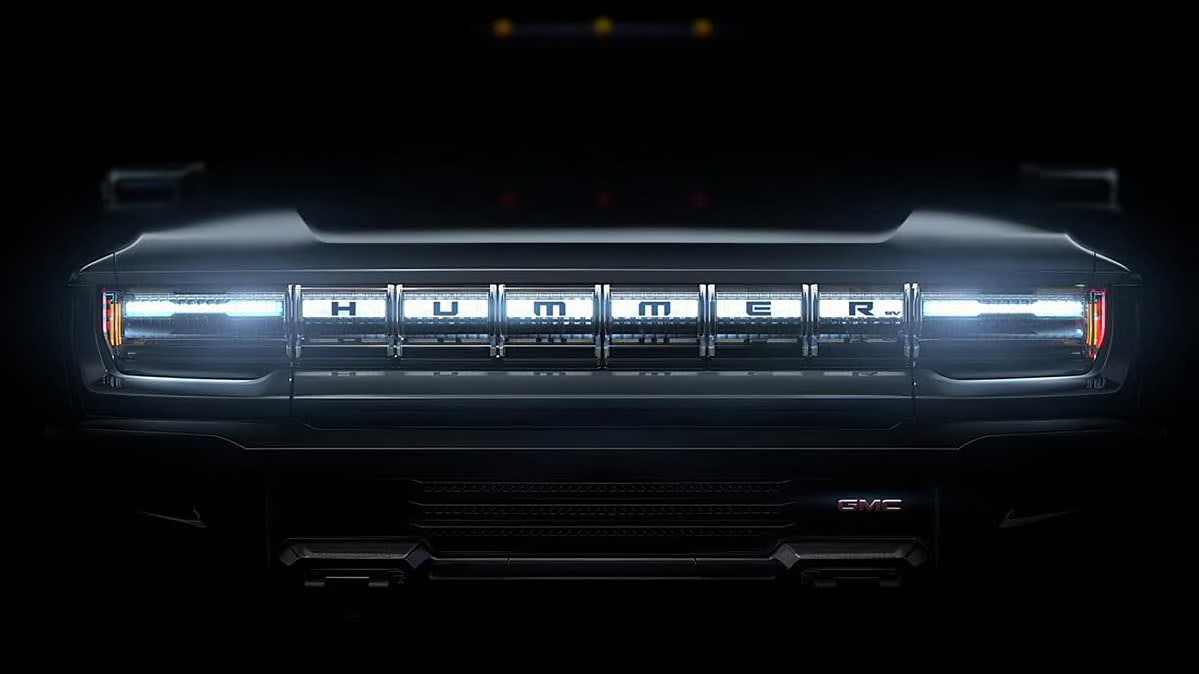 General Motors is using a Super Bowl ad to show off a new, all-electric Hummer SUV, marking a sharp turn for the brand known for oversized, aggressively styled off-road vehicles that were the bane of environmentalists.
The company promises that the new Hummer EV will be both green and off-road ready, with plenty of horsepower, torque, and quick acceleration. So says the television commercial, "Quiet Revolution," which will showcase the SUV's "staggering anticipated performance metrics" with the vastly reduced noise and zero emissions inherent in an electric vehicle.
The automaker claims this vehicle will have 1,000 horsepower and be able to sprint 0-60 mph in 3 seconds, putting it in rare performance company. Details are wafer thin right now, ahead of the official unveiling in May. The Hummer EV is expected to be based on a new electric-only platform to be shared with other GM vehicles, including a possible Cadillac.
"A lot of people want these large, functional vehicles, whether it's a pickup truck or an SUV," Fisher said. "They offer a lot of capability, and they're doing it in an environmentally friendly way."
Throughout Hummer's first run in the late 1990s and 2000s, the vehicle was a lightning rod for criticism from environmentalists who decried its gas-guzzling size and safety advocates who warned of the dangers to other road users. It was the poster child for the excess of that era's SUV boom.
Even if the environmental factor is off the table, the Hummer could still present safety concerns, Fisher said. The new Hummer, like the other new oversized EVs, could weigh even more than its gasoline counterparts because of heavy battery packs, Fisher said. Pedestrians and occupants of small cars could be vulnerable in collisions, he said.
Like Ford did with its Mustang Mach-E, GM is leveraging one of its icons to launch a new kind of electric vehicle. The Detroit automakers are trying to make vehicles that appeal to their most loyal customers while transitioning to a future they believe will be increasingly electric. And for GM, it will be a good test after years of lukewarm sales on models like the Bolt hatchback and the Volt plug-in hybrid.

There is an intensely competitive race in the market for electric SUVs and trucks, segments that the Detroit companies have tended to dominate, said Michelle Krebs, an analyst with Cox Automotive.
"They're not about to give any ground there in the event those vehicles go electric," Krebs said. "That's their main source of revenue and profits."
Production is scheduled to begin in fall 2021 at the company's Detroit-Hamtramck assembly plant. Hummer returns as a sub-brand under GMC, enabling the rollout to take advantage of the established dealer network. GM announced this week it would invest $2.2 billion in the Hamtramck factory to make a series of electric trucks and the Cruise Origin, an electric self-driving vehicle.
Hummer was shut down as a brand in 2010. It was among several brands, including Oldsmobile, Pontiac, and Saturn, that GM shuttered as the corporation went through restructuring. GM did come close to selling Hummer to a China-based corporation, Sichuan Tengzhong Heavy Industrial Machines, but ultimately couldn't complete the transaction.
Sales of the full-sized Hummer H2 and midsized Hummer H3 were hit hard by elevated gasoline prices at the time, squashing sales for the short-lived brand. Hummer was discontinued before it could introduce its third product, which was expected to be a smaller, Jeep Wrangler-like two-door model dubbed H4.
The Chevrolet Tahoe-based H2 in particular became a pariah due to its large size and atrocious fuel economy. It got just 11 mpg overall in Consumer Reports tests. Its road test score was just 23 points, out of 100.