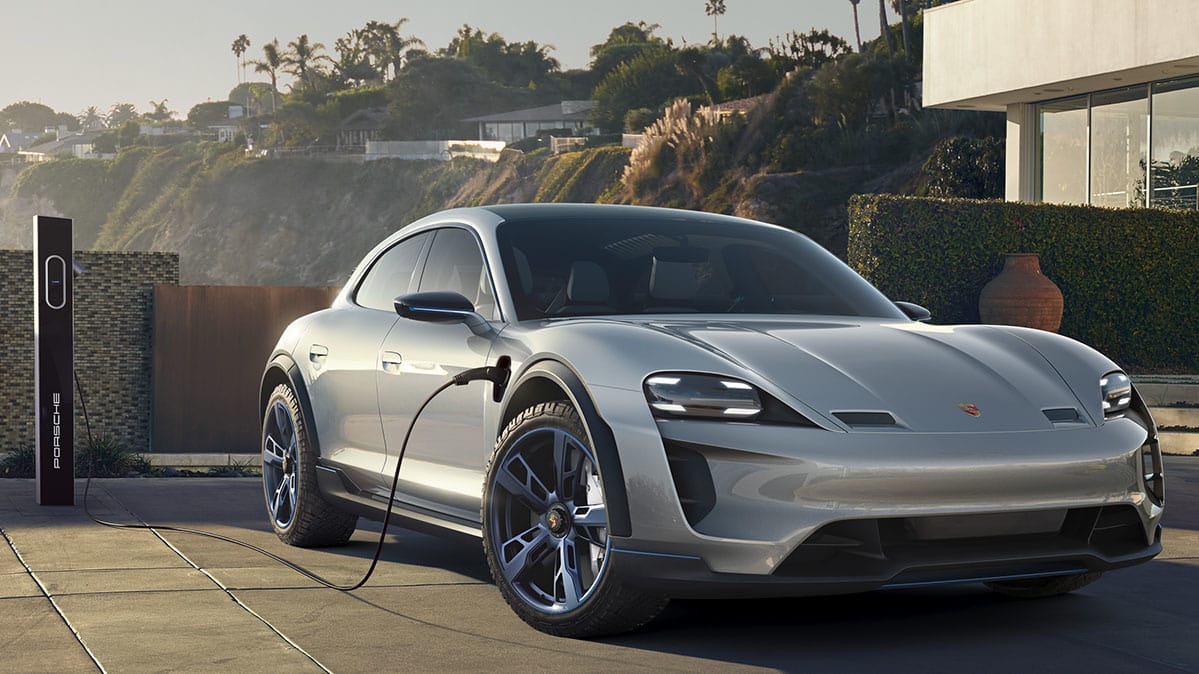 Porsche unveiled the Mission E Cross Turismo concept this week at the Geneva Motor Show, an off-road take on the already planned electric sedan that's meant to directly challenge Tesla.
The company also promised ultra-fast battery charging that would best Tesla and a planned network of charging stations that could handle the task.
Long the choice of well-heeled sports-car enthusiasts, Porsche is trying to recapture some of the market—even panache—it has lost to the rise of Tesla.
Along that vein, the Mission E electric sedan is poised to be a direct challenger to the Tesla Model S, and the crossover concept revealed in Geneva could compete with the Tesla Model X SUV.
"Clearly, Tesla proved to be a disruptor for the industry, giving established premium brands a wake-up call. Porsche wasn't going to sit idly by and watch Tesla siphon away its customers," says Gabe Shenhar, associate director of Consumer Reports' Auto Test Center. "Clearly, this car has a mission."
To create its off-road flair, the all-wheel-drive Mission E concept got 20-inch wheels and tires, and the body was dressed with rugged wheel arches, a front spoiler, and side skirts. Unlike the five-passenger sedan, this concept seats only four.
Both sedan and crossover mount the large battery pack in the floor pan to create a low center of gravity. The lithium-ion batteries are organized so that there is a well created that should aid rear-seat legroom.
The use of a lightweight construction that combines aluminum, carbon fiber, and steel should help performance.
The estimated Mission E performance numbers are impressive, with more than 600 horsepower and a claimed 0-60 mph time under 3.5 seconds. That would make it not just Porsche quick, but Tesla quick. In fact, that is an exact match for the Model S 100D that CR tested. The Porsche's top speed is estimated to be 155 mph.
Even though it was on display in Geneva as a concept, it was clear the automaker is set on building the Cross Turismo, with the Porsche CEO, Oliver Blume, saying, "In my opinion, there is a good prospect for serious production very soon."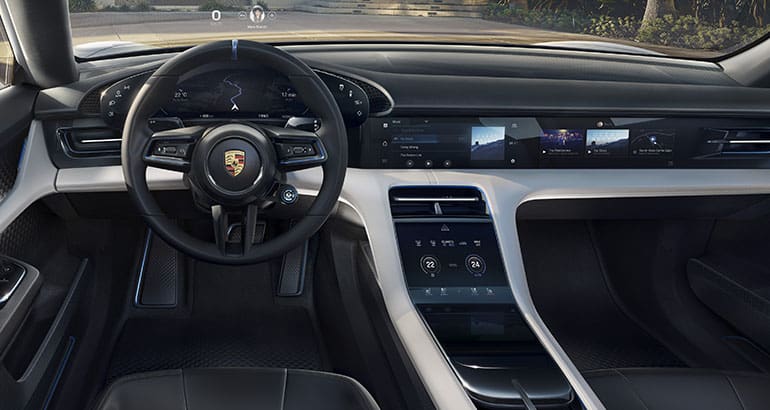 The charging times also will be super-fast. Porsche said that in 4 minutes, the Mission E Cross Turismo could take on enough electricity to travel more than 60 miles. And in 20 minutes, it could add 250 miles of range. The range for the sedan version is said to be greater than 300 miles, another direct shot at Tesla.
The key to accomplishing this feat is a potent 800-volt charger, which would be much more powerful than the famed Tesla Supercharger. Porsche says it's working on rolling out a nationwide network to support owners. But getting access to an 800-volt charger will remain a challenge for some time.
Porsche plans to build its charging network starting with its 189 dealership locations in the U.S., and then spread to popular travel corridors. Of course, there are thousands of lower-voltage (Level 2 and DC Fast) charging stations already in place across the country.
"The creation of an adequate charging infrastructure is a matter of urgency for gaining public acceptance of the technology," says Stefan Weckbach, head of battery-electric vehicles at Porsche.
Telsa has a huge head start with its own infrastructure. The company has 2,800 Superchargers in the U.S., and it is creating Tesla-focused rest stops, with cafes for replenishing drivers while their cars recharge.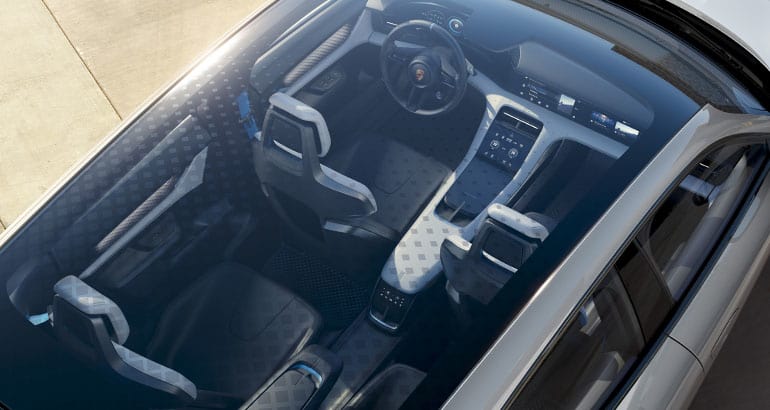 Porsche has said that Volkswagen will lead the company's efforts to develop charging infrastructure in the U.S. This makes sense, because VW has committed to invest $2 billion in manufacturing, promoting, and building infrastructure for electric vehicles in the wake of its diesel emissions scandal through its Electrify America subsidiary. In fact, the public charging networks, such as EVgo and ChargePoint, are installing 800-volt chargers along major highways.
While much attention will be paid to the infrastructure comparison, it is important to not lose sight of the fact that these premium electric cars have significant range to begin with.
Most owners will find that they don't need to charge the car daily for routine use. More energy should be needed only for the occasional road trip.
Porsche hasn't mentioned a rollout timeline, but we estimate that the Mission E sedan will arrive in 2020.
Shopping links are provided by eBay Commerce Network and Amazon, which makes it easy to find the right product from a variety of online retailers. Clicking any of the links will take you to the retailer's website to shop for this product. Please note that Consumer Reports collects fees from both eBay Commerce Network and Amazon for referring users. We use 100% of these fees to fund our testing programs.