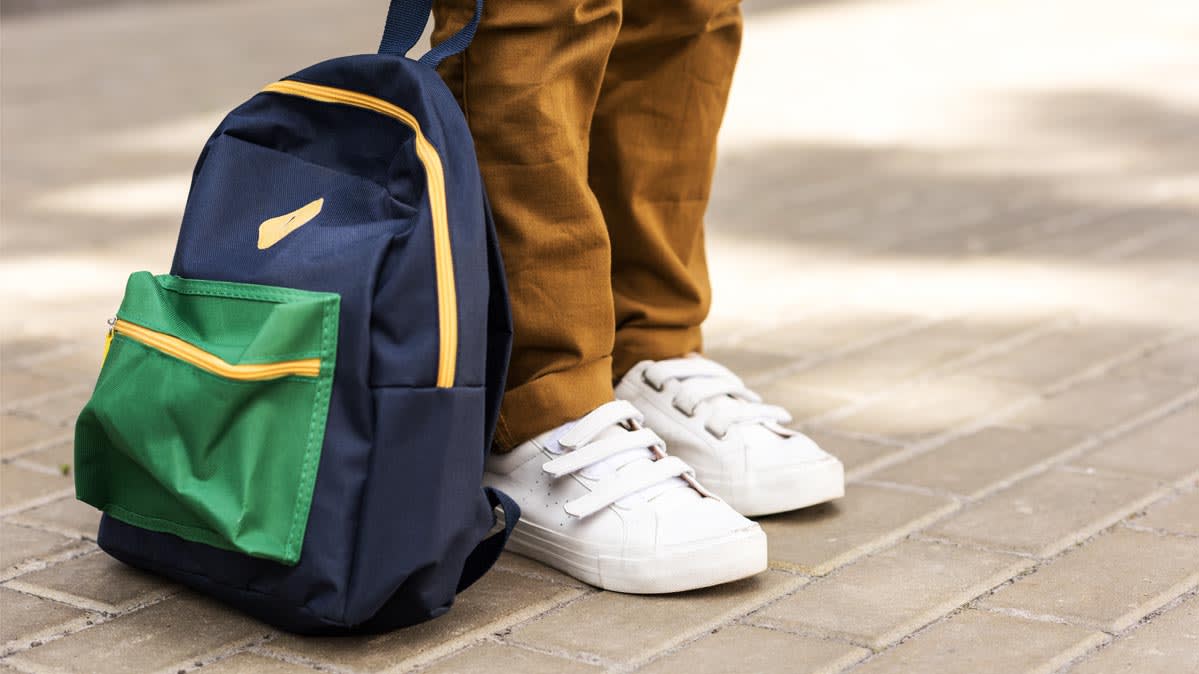 Your kid may still be focused on ice-cold slushies and trips to the swimming pool. But if you're sending your child to his first day of elementary school—or even his first day of college—you'll need to take some time this month to stock up on back-to-school supplies and perhaps even give older kids a lesson in managing their money.
August is also a good time to take other steps to ensure your financial well-being. Read on for more on those and other tasks that should be on your August financial to-do list.
Save on Back-to-School Shopping
The back-to-school season has already started, and many stores are selling backpacks, notebooks, and other essentials. The average family plans to spend an average of $685 per kid on back-to-school shopping, according to the National Retail Federation, a trade organization.

But there are ways to lower that bill:

Don't buy every back-to-school supply on the list yet. Your child won't need every item on his back-to-school list on the first day. Ask the teachers which items are needed right away, then purchase remaining supplies in September, when retailers become more motivated to move their inventory.
Go shopping with a plan. Set a budget for back-to-school shopping before you go to stores, then figure out how much you can spend for various items on the list. If you have older children, involve them in the process. It can be a valuable personal-finance learning opportunity.
Take advantage of tax holidays. Of the 45 states that collect sales tax, 16 have a sales tax holiday one weekend over the summer, so families can stock up without having to pay Uncle Sam. Most states have limits on how much you can purchase without paying tax and which items qualify. Find out when there's a sales-tax weekend.
Shop for products on sale, especially electronics. August is a great time to find deals on some big-ticket electronics. We track the prices of the products we test, so we can tell you, month by month, what to buy on deep discount.
Get more information on back-to-school.
Give Your Kid a Personal Finance Crash Course
If your child is headed off to college and possibly applying for a credit card, this could be a good time to talk about the importance of credit and credit scores.
According to a poll by LendEDU, a student loan refinancing website, almost 60 percent of college students don't know what a credit score is. This is the time to explain that if she misses a payment, she could ding her score, making it more difficult to qualify for other credit cards and perhaps get a loan in the future.
If you're planning to pay all the bills, you can simply add your child as an authorized user to a card you already have—she will still be building a credit history.

If you cosign for a card, you'll be equally responsible for the debt, but the bills will go to your child's address. Keep in mind that in such a case, if she misses payments or runs up a balance, it could hurt your credit score.
This may also be a good time to help your child open a bank account. But keep in mind that if you do it through your child's college, there's a risk of being steered toward a high-fee account. Focus instead on finding a bank that offers free checking and ask for a complete list of fees, including overdraft protection and out-of-network ATM charges.
Document Summer Tax Expenses
Rather than scrambling in April to track down receipts for tax-deductible summer expenses, set them aside now for easy access later.

For instance, if you're sending your child to day camp while you or your spouse (if filing jointly) are working, attending school, or looking for a job, you may be able to write off a portion of the tuition. Depending on your income, the credit is worth 25 percent to 35 percent of the cost of camp, up to $3,000 for one child and $6,000 for multiple children.

Or if you moved homes due to a job change, you should keep track of potential deductions. They could include the cost of transportation, lodging as well as packing, crating and shipping your things.
Lower Your Homeowners Insurance Cost
With home-improvement season in full swing, this is the time of year when you might make upgrades that can protect your home from burglaries, fires, and storms, such as hurricanes and tornadoes. That can also lower your insurance premiums.

Here's what to consider:

Improve major home systems. Farmers Insurance offers an average 6 percent cut to your premium when you completely replace your plumbing during a remodel. You'll also get an additional 2 percent off if you completely overhaul your electrical system. For new or remodeled homes, Amica offers discounts on the entire premium of up to 33 percent, depending on the kind of improvement.
Install a security system. If you have a home security system, you could shave 2 to 3 percent off your insurance premium.
Replace the roof. State Farm offers a discount of up to 35 percent for impact-resistant roofs in some states, to reduce any damage from hail and other wind-borne objects. The discounts vary, though, depending on location. Also, when insurers offer discounts because of new roofing, they may only give breaks for certain products from specific manufacturers. Check with your carrier before replacing your roof.
Book Your Fall Airfare
Rising fuel prices mean that airfare prices may also rise in the fall. Thrifty customers sometimes wait to find cheap last-minute deals, but with price hikes forecast, if you see a fare you like now, it may be a good idea to buy it. Airlines can't come after you for fuel surcharges after you've booked.
Consumer Reports is an independent, non-profit organization dedicated to helping consumers. We make it easy to buy the right product from a variety of retailers. Clicking a retailer link will take you to that retailer's website to shop. When you shop through retailer links on our site, we may earn an affiliate commission – 100% of the fees we collect are used to support our mission.
Learn more.
Our service is unbiased: retailers can't influence placement. All prices are subject to change.