When you shop through retailer links on our site, we may earn affiliate commissions. 100% of the fees we collect are used to support our nonprofit mission.
Learn more.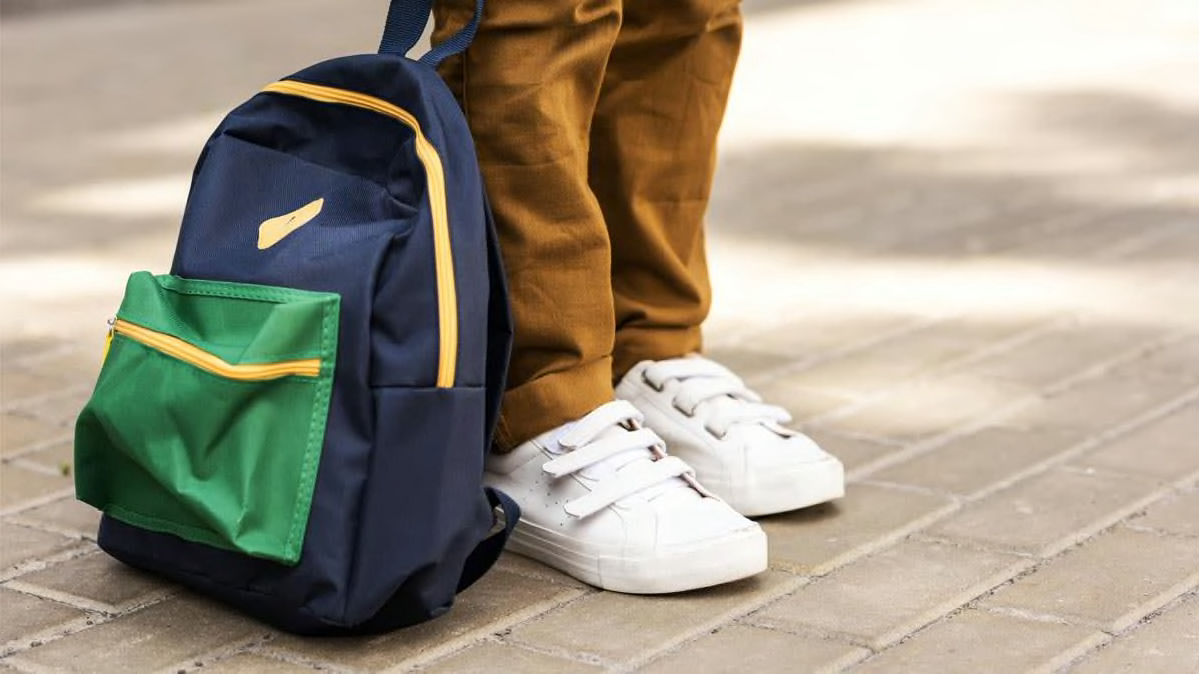 Your kid may still be focused on ice-cold slushies and trips to the swimming pool. But if you're sending your child to his first day of elementary school—or even his first day of college—you'll need to take some time this month to stock up on back-to-school supplies and think about paying for other education-related expenses.
August is also a good time to take other steps to ensure your financial well-being. Read on for more on those and other tasks that should be on your August financial to-do list.
Save on Back-to-School Shopping
The back-to-school season has already started, and many stores are selling backpacks, notebooks, and other essentials. The average family plans to spend an average of $697 per kid on back-to-school shopping, up from $685 last year, according to the National Retail Federation, a trade organization.

But there are ways to lower that bill:

Don't buy every back-to-school supply on the list yet. Your child won't need every item on his back-to-school list on the first day. Ask the teachers which items are needed right away, then purchase remaining supplies in September, when retailers become more motivated to move their inventory.
Go shopping with a plan. Set a budget for back-to-school shopping before you go to stores, then figure out how much you can spend for various items on the list. If you have older children, involve them in the process. It can be a valuable personal-finance learning opportunity.
Many retailers offer college students discounts on everything from clothing and shoes to sports gear and electronics. So take your student's college ID or proof of enrollment when you go shopping. If you're buying online, you may be asked to fill out a student discount form listing the school or need to use an email address with an .edu ending.
Take advantage of tax holidays. Of the 45 states that collect sales tax, 14 have a sales tax holiday one weekend in August, so families can stock up without having to pay Uncle Sam. Most states have limits on how much you can purchase without paying tax and which items qualify. Find out when there's a sales-tax weekend.
Shop for products on sale, especially electronics. August is a great time to find deals on some big-ticket electronics. We track the prices of the products we test, so we can tell you, month by month, what to buy on deep discount.
Get more information on back-to-school deals from CR's Back To School guide.
Get a Handle on College Tuition Bills
If your child is headed off to college, the tuition bill will arrive soon, if it hasn't already. Paying the tab can be intimidating, but there are ways you can better manage it. Most schools offer a tuition payment plan that allows you to stretch out payments over the semester or the school year. Making smaller payments over time may enable you to pay out of your monthly income rather than take out loans.
If you or your child do plan to borrow to pay for school, make sure you're not taking on more debt than you can afford. While federal student loan rates are lower than last year, there's virtually no limit on the amount of money parents can borrow for Parent PLUS loans. A good rule of thumb: Parents shouldn't borrow more than their annual income to cover all their children's college costs.
If you're tapping money in a 529 account, be careful how you withdraw it. You could incur penalties and taxes if you spend the money on unqualified expenses.
Protect Yourself If You're Vacationing Overseas
Summer vacation is in full swing. If you've still got a vacation ahead of you and you're traveling abroad, you probably aren't thinking about what to do if you get sick or injured. But if you have health insurance and need medical care, your U.S. health insurance may not cover you.
The good news is that if you have to look beyond your own health plan, there are ways to cover medical emergencies that can be surprisingly inexpensive. Before you leave for your trip, check your health plan to get details on how it handles medical care when you're away from home.
Even if your insurance provides some coverage, it's usually at higher, out-of-network rates. You might consider buying supplemental travel health insurance, which can be relatively inexpensive depending on your age and health status.
Document Summer Tax Expenses
Rather than scrambling in April to track down receipts for tax-deductible summer expenses, set them aside now for easy access later.

For instance, if you're sending your child to day camp while you or your spouse (if filing jointly) are working, attending school, or looking for a job, you may be able to write off a portion of the tuition. Depending on your income, the credit is worth 25 to 35 percent of the cost of camp, up to $3,000 for one child and $6,000 for multiple children.

Or if you moved homes due to a job change, you should keep track of potential deductions. These could include the cost of transportation, lodging, as well as packing, crating and shipping your things.
Lower Your Homeowners Insurance Cost
With home-improvement season in full swing, now is when you might make upgrades that can protect your home from burglaries, fires, and potentially damaging storms such as hurricanes and tornadoes. Some home improvements can also lower your insurance premiums. Here's what to consider:

Improve major home systems. Farmers Insurance, for example, will cut your premium if you completely replace your plumbing or electrical system using a qualified contractor. Amica offers discounts on the entire premium if you are insuring a new or remodeled home.
Install a security system. If you have a home security system, you could shave 2 to 3 percent off your insurance premium.
Replace the roof. State Farm offers a discount of up to 35 percent for impact-resistant roofs in some states, as these reduce any damage from hail and other wind-borne objects. The discounts vary depending on location. Also, when insurers offer discounts for new roofing, they may only give breaks for certain products from specific manufacturers. Check with your carrier before replacing your roof.