When you shop through retailer links on our site, we may earn affiliate commissions. 100% of the fees we collect are used to support our nonprofit mission.
Learn more.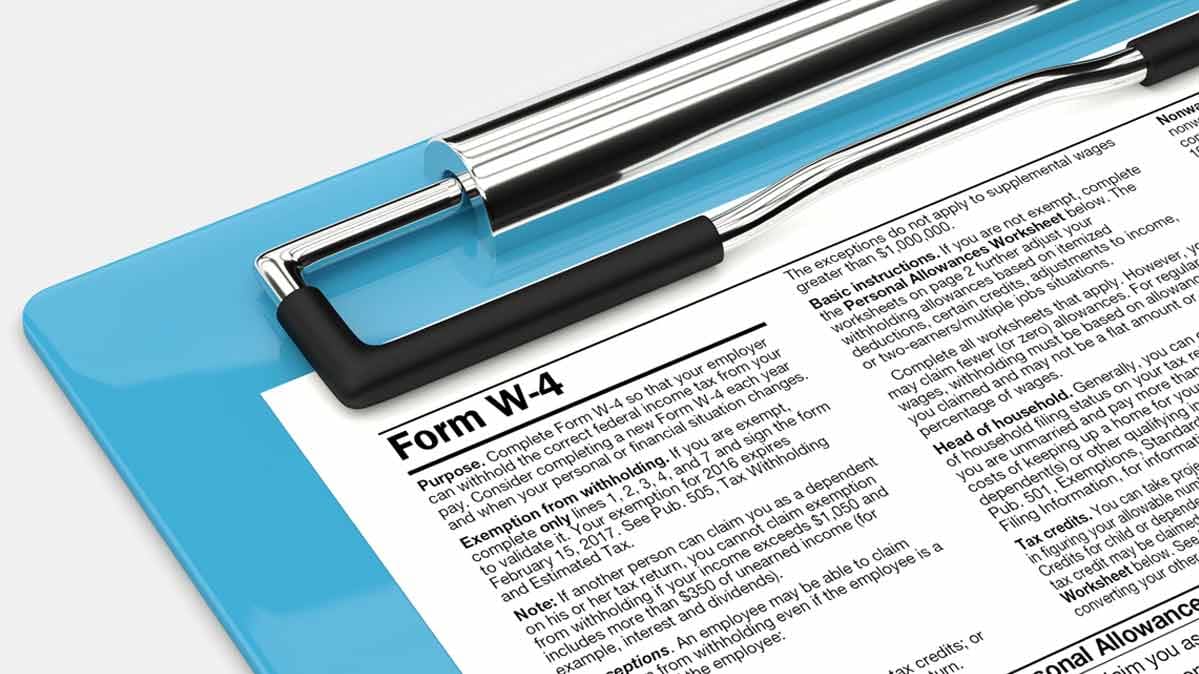 For many people, summer offers the chance to enjoy some down-time and focus on the company of family and friends.
But at this halfway point in the year, we recommend consumers also take a few moments to tend to their financial well-being. July is a good month to review your finances for the year so far and prepare for the next half.
Read on for our recommended financial to-do's this month.
Double Check Your Tax Withholdings
Midyear has always been a good time to make sure that you're not paying too much or too little in taxes. It's particularly important after the changes to the tax code that repealed personal exemptions.
If you didn't update your W-4 form to reflect that change, you probably got slammed by owing money this past April. If that's the case, you've got plenty of incentive to make sure to update your W-4 now.
Even if you did update your withholdings already, July is a good time to check and see whether you're on target, might get a big refund in April, or will owe a lot of money, says Beth Logan, an enrolled agent and federally licensed tax professional with Kozlog Tax Advisers in Chelmsford, Mass.
"I tell my clients that most tax mistakes are made from May through December, because people aren't thinking about taxes," says Logan.
Logan recommends you take your last paystub from June (halfway through the year), your investment account statements from the end of June, your June bank statements showing interest, other income information—like Social Security income and money earned from any side hustles—and your 2018 tax return. Then input the information into the IRS withholding calculator. The calculator will provide suggestions on how to adjust your withholdings so as to lessen any payment or reduce your refund.
"If all this is too confusing for you, find an Enrolled Agent to help you figure it out," Logan advises. "Fixing your withholdings in July will make your tax season so much better."
Check In on Your Financial Goals
While you're at it, this is a great time to check on your financial goals for the year, says Brent Weiss, a CFP and founder of Facet Wealth, a financial planning firm based in Baltimore, Md.
Weiss says that the more effective plans have—as a part of larger overall strategy—shorter-term goals that can be tracked each year, such as building an emergency fund, saving for a specific item like a new car, or increasing retirement savings.
"With half the year gone, July is often the last opportunity to spread contributions out without the monthly payments becoming overwhelming," says Joshua Escalante Troesh, a fiduciary financial planner and founder of Purposeful Strategic Partners, an investment advisory firm based in Alta Loma, Calif.
Make a Budget and Scale Back Spending
Summer is often a time when people overspend, the experts say. Having and periodically reviewing a budget can help you keep track of where your money goes, and it's not too late to create one you if you haven't already. "We recommend the 50/30/20 rule for budgeting," says Brian Walsh, a certified financial planner at SoFi, a personal finance company. "You should be spending 50 percent on essential expenses, 30 percent on discretionary expenses, and 20 percent towards your goals," says Walsh.
If your discretionary funds are less than you'd like, choose ones that you'd be willing to eliminate, Walsh advises.
"Summer is a great time to cut the cable cord," says Lou Haverty, a certified financial planner with Financial Analyst Insider. "Most regular shows are in reruns, so it's an easy time to use a cheaper alternative like a streaming service."
Other ways to scale back spending: pause your gym membership and take a few hikes outside or take a walk instead of calling a rideshare or taking the bus.
Plan Your Winter Vacation
Although it's a little late to be planning your summer getaway, you can definitely get a jump on making arrangements for a fall or winter trip.
Planning ahead and booking early can help you find good deals on airfare and hotels, and you'll beat the competition at more sought-after locations.
Depending on your travel plans, it's also worth considering whether to apply for TSA Precheck or Global Entry. The service expedites the airport security process and can make getting to your gate much easier. The TSA designation promises that you'll clear domestic security in about 5 minutes. Global Entry includes TSA Precheck and allows for expedited service through U.S. Customs and Immigration.
TSA Precheck costs $85 for a five-year membership and Global Entry is $100, but you may not have to pay for them. Many credit cards and loyalty programs cover the cost or provide a statement credit toward the application fee.
To apply for either program, you must be a U.S. citizen and a lawful permanent resident. To get started, fill out an online application and bring proof of identity and citizen status to an enrollment center.
Test-Drive a Car
End-of-season sales on cars tend to take place in late summer, so if you're thinking of buying a car, you should start doing your research now. Choosing your trim and options and setting a budget before you start talking to a salesperson will put you in a good position to bargain. You'll have the best pricing transparency if you can negotiate the price of the car separately from the financing.
In addition to shopping around for the best car at the best price, you'll also want to look for the best loan to fit your needs. Compare quotes from at least three lenders, focusing on the total price, rather than your monthly payment. Once you have an offer you like, see whether your dealer can beat it.
Check our new-car buying guide for helpful advice.
Buy Products on Deep Discount
Research by Consumer Reports' product experts, who track prices year-round, shows July is the best month to buy a number of products. You'll find discounts on summer must-haves like gas grills and sunscreen, as well as several household appliances.
Amazon Prime Day also takes place in July. Look out for updates on CR about deals and shopping tips to navigate the online retailer's "Christmas in July" discount day.[
Editor's Note: This article has been edited to remove a reference to Patricia Russell due to questions about her credentials.