When you shop through retailer links on our site, we may earn affiliate commissions. 100% of the fees we collect are used to support our nonprofit mission.
Learn more.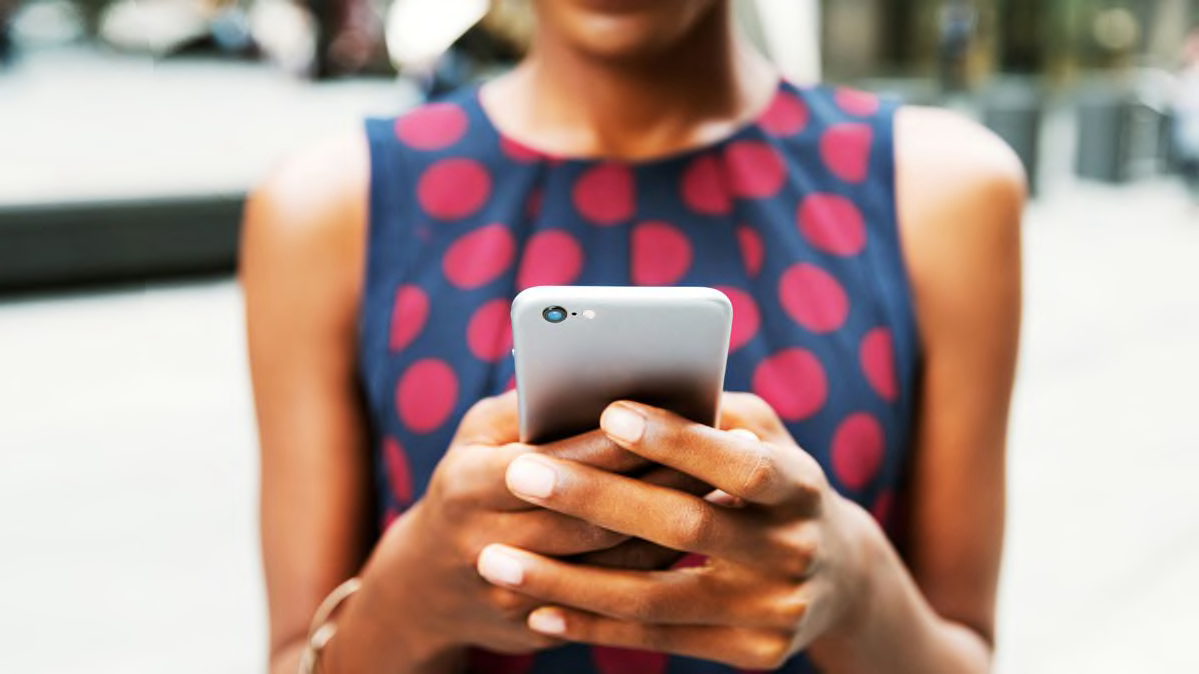 Have you had a feeling you've been getting fewer robocalls lately? It's not just wishful thinking.
Robocalls are on the wane, according to the latest figures from YouMail, a robocall blocking and tracking firm. What's more, the firm says that the decline was primarily in scam and telemarketing robocalls.
In June, there were 4.35 billion robocalls, down nearly 17 percent from the all-time high of 5.23 billion in March. June marks the third consecutive month of falling robocall numbers, YouMail said in a press release announcing the figures.
Industry leaders from the major telecoms like AT&T, T-Mobile, and Verizon have also noticed the decline. Speaking at the SHAKEN/STIR Robocall Summit hosted by the Federal Communications Commission this past Thursday, they agreed that, although not yet fully implemented, the SHAKEN/STIR technologies developed to identify spoofed calls, along with better analytics integration, are already having an impact on robocalls.
SHAKEN/STIR is a new technology that uses digital fingerprints, or tokens, to help phone service providers determine whether the number from which a call is placed is the same as the number that shows up on Caller ID.
At the summit, T-Mobile's core networks engineering director, Kathleen Foster, said that the carrier was the first to deploy SHAKEN/STIR. Jeff Haltom, Verizon's senior manager for planning noted that every Verizon-to-Verizon call over L.T.E. now takes advantage of SHAKEN/STIR.
And AT&T's assistant vice president for external affairs, Linda Vandeloop, said that 100 percent of the carrier's consumer VoIP (Voice over Internet Protocol) calls originating on its network are now authenticated by SHAKEN/STIR.
Nonetheless, while the decline is welcome news, robocalls continue to be a major problem for consumers.
"This three-month decline in robocall volumes is a positive development," said YouMail CEO Alex Quilici. "However, we have already exceeded 29 billion robocalls so far this year, which is still nearly 90 calls per person in the U.S."
"Consumer Reports continues to hear regularly from consumers that they are sick and tired of the relentless robocalls that interrupt their work and important time with family," says Maureen Mahoney, policy analyst for CR.
Catching Up to the Technology
One of the gaps that remains to be plugged is the small telecoms—so-called tier-two and tier-three companies—which are still in the process of upgrading their systems to digital technology that's compatible with SHAKEN/STIR.
About 87 percent of "bad traffic" is carried by telecoms that aren't tier one, according to Lavinia Kennedy, director of product management for Transaction Network Services, a firm that provides analytics for telecoms like T-Mobile and Verizon.
Among those representing the small carriers at Thursday's FCC event was David Frigen, chief operating officer of Wabash Communications, a telecom based in Louisville, Illinois, with 3,500 customers. Frigen says that his firm will be ready to implement SHAKEN/STIR by the fall. However, he adds that it's going to be a challenge for the "smalls," as these firms like his are known in the industry.
"There's 800-plus 'smalls' with the Rural Broadband Association (NTCA). That's 800 different board of directors and decision makers as to how they're going to to do that and when they're going to do that, so that's quite a challenge," he says.
But despite the challenges, the small carriers say they're on track to have SHAKEN/STIR by mid-2020.
What Remains to Be Done
However, even if all these SHAKEN/STIR implementation benchmarks are met, a gaping hole remains: calls that originate internationally, the industry says. To address this, the U.S. has to make international agreements with other countries regarding SHAKEN/STIR implementation.
"If you don't have a task force internationally to address this, all the efforts that are being made here are going to come to a halt," says Alexander Eatedali, director of engineering for Vonage.
T-Mobile's Foster agrees. "Some of our international partners have been reaching out, and they want to participate, and they want to be part of the whole movement, so I think anything that the government can do, working with foreign entities, would be beneficial to all Americans," she explains.
Another important missing link is tough laws to hold phone companies and illegal robocallers accountable within the country. There is, however, a bill making its way through Congress now that would that would require phone companies to implement caller-ID authentication technology and would strengthen enforcement against bad actors.
"It's essential that consumers have free, effective tools to protect themselves from unwanted robocalls in addition to robust enforcement," Manoney says. "Congress should pass the strongest anti-robocall law possible to finally put a stop to these these harmful calls."
"The technology is there to enforce trust, but we need the policy," says Chris Wendt, director of technical R&D for Comcast.
CR's Mahoney agrees. "While it is promising that the volume of robocalls appears to have dropped during this period, it's essential that policymakers take effective action to shut down robocalls for good."
What You Can Do Now
For now, there are steps you can take to protect yourself against robocalls.
List your phone numbers with the Do Not Call Registry. By signing up, you can request that your landline or cell number be removed from the call lists that are used by legitimate telemarketing companies. That means that you'll get fewer calls from legitimate outfits trying to hawk insurance or aluminum siding. But the registry won't stop illegal robocallers—who ignore the list—from contacting you, and you'll still get calls from organizations like political parties, nonprofits, and companies with which you have established a business relationship.
Check the cost of robocall-blocking protection. Many companies, including AT&T, Sprint, T-Mobile, U.S. Cellular, and Verizon, offer services that can block calls and alert you that an incoming robocall may be from a scammer or spammer. Find out if already you're protected automatically, and if not, what the cost may be.
If your phone service provider charges you for its call-blocking protections, you may want to opt out and choose a cheaper option, like a call-blocking app. App providers include Nomorobo, which charges $2 per month for its service (there's no cost for landlines), and free apps such as Hiya, Mr. Number, RoboKiller, and YouMail. If you're planning to download a robocall-blocking app, read the app's privacy policy first. Some apps, such as Nomorobo, don't access your contact lists, but some of the free apps do.
Update your contacts list. This is especially important if you choose to enable whitelisting, which blocks calls from any number not stored in your phone.
Don't interact with robocallers. No technology is perfect and some robocalls are likely to get through. If you do answer a robocall, hang up immediately. Although it may be tempting to give the robocaller a piece of your mind, don't engage. If you do, you'll be letting robocallers know your iine is live.
File a complaint with the FTC. The agency maintains a database of rogue robocallers that is used by the call-blocking industry and phone companies to update their call-blocking lists. When consumers file a complaint to the FTC it increases the likelihood that repeat offenders will be added to the database. You can file your complaint with the FTC here.
How to Deal With Robocalls and Robotexts
Annoyed by robocalls and spam text messages on your mobile phone? On the "Consumer 101" TV show, Consumer Reports expert Margot Gilman offers advice to host Jack Rico on how to deal with these spammers.