When you shop through retailer links on our site, we may earn affiliate commissions. 100% of the fees we collect are used to support our nonprofit mission.
Learn more.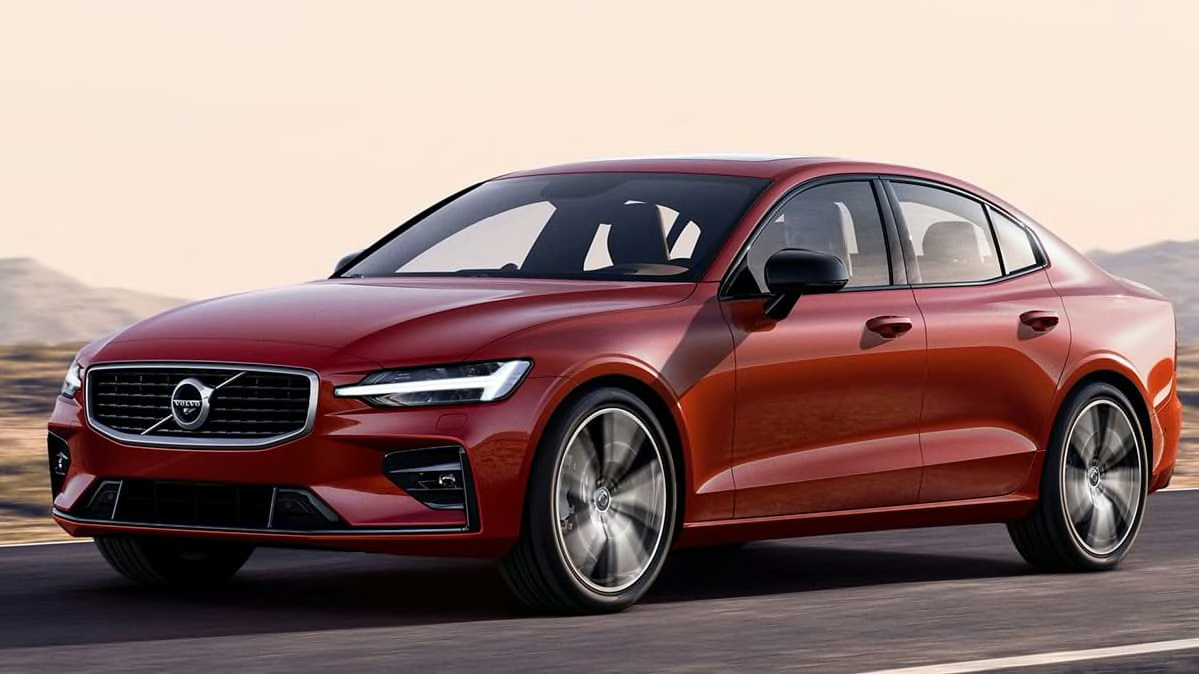 The new 2019 Volvo S60 sedan, unveiled today, wears fresh, dramatic sheet metal wrapped around a modern platform shared with several recent Volvo models.
It will benefit from technology seen on the V60, XC60, S90, and XC90. And likewise, it will further the brand's mission to offer electrified versions of every 2019 model.
This fall, the S60 will be the first of the company's vehicles built on U.S. soil at a new $1.1 billion facility in South Carolina. The factory will later construct the XC90 SUV.
The S60 has long been a Volvo mainstay, competing with European compact sedans by being slightly larger and less expensive. That tradition looks to continue with this latest S60, although details were limited during its reveal event at the factory.
As with the XC40 SUV, the S60 will be available through Care by Volvo, a subscription program that bundles all costs beyond gasoline (and electricity) into a national, flat-rate fee. The non-negotiable monthly fee includes insurance, maintenance, and the vehicle, with a 15,000-mile annual allowance.
What it competes with: Audi A4, BMW 3 Series, Buick Regal, Kia Stinger, Genesis G70
What it looks like: A sleeker, sportier European sedan
Powertrains: 250-hp, 2.0-liter turbo four-cylinder; 316-hp, 2.0-liter turbo/supercharged four-cylinder; 400-hp, 2.0-liter plug-in hybrid turbo/supercharged
On-sale date: Late 2018
Outside
Breaking from the styling constraints of other models in the Volvo showroom, the new S60 marks a bold departure from the outgoing 2018 sedan. Where the old model had simple surfaces, the new car has some welcome curve. The revised lines seem to push the cabin back, creating a more prominent hood—a move that industry convention says suggests performance and rear-wheel drive. (The platform remains front- and all-wheel drive.)
Deep sculpting within the front end gives it a sporty visage, and the more dramatic LED lights bring a classy flourish. The trunk has a hint of a lip, adding a bit of character.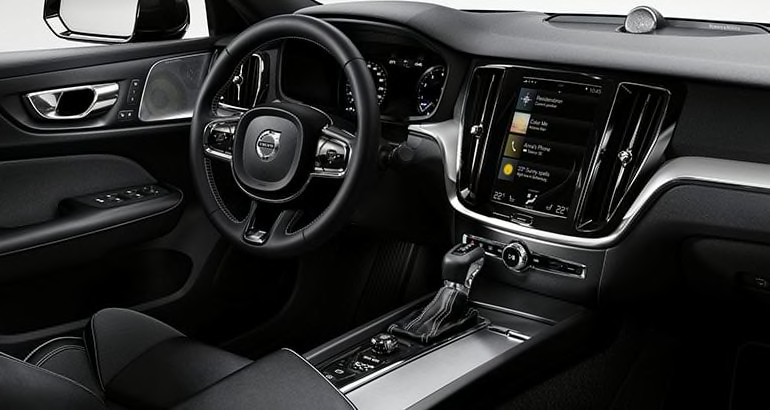 Inside
The S60 uses the same infotainment system found in other recent models, such as the V60, XC60, and S90. Dubbed Sensus Connect, the system is compatible with Android Auto and Apple Carplay, and it includes a 4G cellular connection. Set up in a tabletlike configuration, it serves as the command center for climate, audio, and phone controls. But as we've seen in other Volvos, using the system while driving can be frustrating because of the multiple taps, swipes, and scrolls needed to execute common tasks.
What Drives It
There are three core engine configurations for the U.S.-market S60, starting with the 250-hp, 2.0-liter turbocharged four-cylinder engine. The next step up is a plug-in hybrid, centered around a 316-hp version of that powerplant with both a turbocharger and a supercharger. The premium offering is a 400-hp plug-in, again using that small-displacement engine with both a turbo and a supercharger. A limited-production Polestar upgrade will be available on the top-level T8, nudging power output to 415 horses, while bringing handling, braking, and wheel upgrades.
The plug-in cars will be all-wheel drive.
Safety & Driver-Assist Systems
Long a Volvo hallmark, safety is an essential element of the S60, which the company says shares the systems found in other recent models. Of note, its City Safety combines automatic emergency braking with the ability to recognize and respond to pedestrians, cyclists, and large animals. Blind-spot warning and rear cross-traffic alert with automatic braking are also available.
The optional Pilot Assist system provides driver assistance for steering, acceleration, and braking on "well-marked roads." For the S60, the company claims the system sees improved cornering experience.
When we evaluated the Pilot Assist driver-assistance technology in our tested XC60, we found that the system had good judgment of lane markings and the ability to respond to vehicles in front as they change lanes and exit or enter the highway. The adaptive cruise control can slow the vehicle's speed during traffic snarls, stop the car completely, and resume progress all on its own—a handy convenience.
CR's Take
The first Volvo car ever made on American soil looks poised to carry on the Swedish traditions. Of late, that has meant firm-riding vehicles with complicated controls. Further, both acceleration and fuel economy have been midpack, and the automatic transmission trails the refinement found in rival models. We hope to see improvements in these areas.