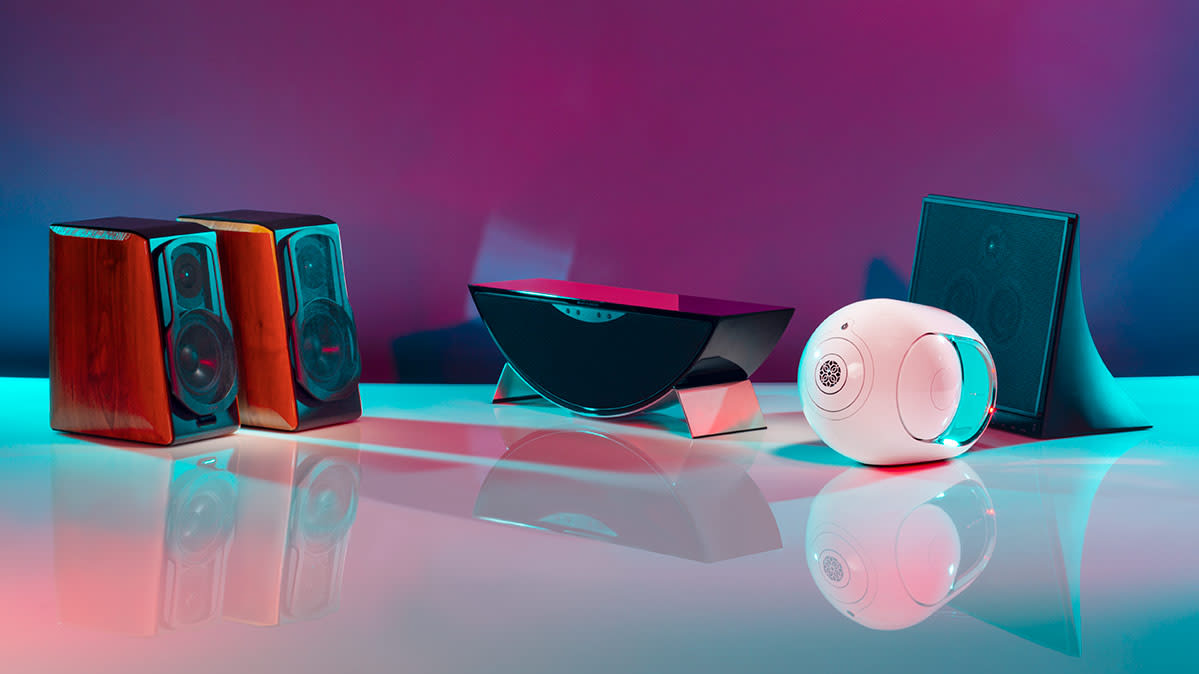 At Consumer Reports, we value sound. We understand that consumers use their wireless speakers to enjoy their favorite music, whether its Brahms, Bruce, or Bruno Mars. And we largely base our ratings on that.
Earlier this year, our speaker test team got very excited about the truly exceptional sound of a fairly inexpensive wireless speaker, the Edifier S1000DB.
At only $350 for a stereo pair, this Edifier was the first wireless speaker to ever earn top scores in our sound quality ratings. (The Sonos Play:5, $499, did it, too, but only if you buy a pair of the speakers for nearly a grand and play them in stereo.)
More about Wireless and Smart Speakers
Then our testers upped the ante on the Edifer—and all the other wireless speakers we've tested.
Purchasing through normal retail channels as we always do, we acquired several high-end wireless speakers, some of which cost more than three times as much as the Edifiers. These speakers were designed by audiophile companies that are renowned for their sound quality. (Though these are the most expensive wireless speakers these companies make, they built their reputations on even pricier audio products.)
How would our modestly priced current sound quality champ keep up with these exotic-looking and expensive contenders? Surprisingly well.
Devialet Phantom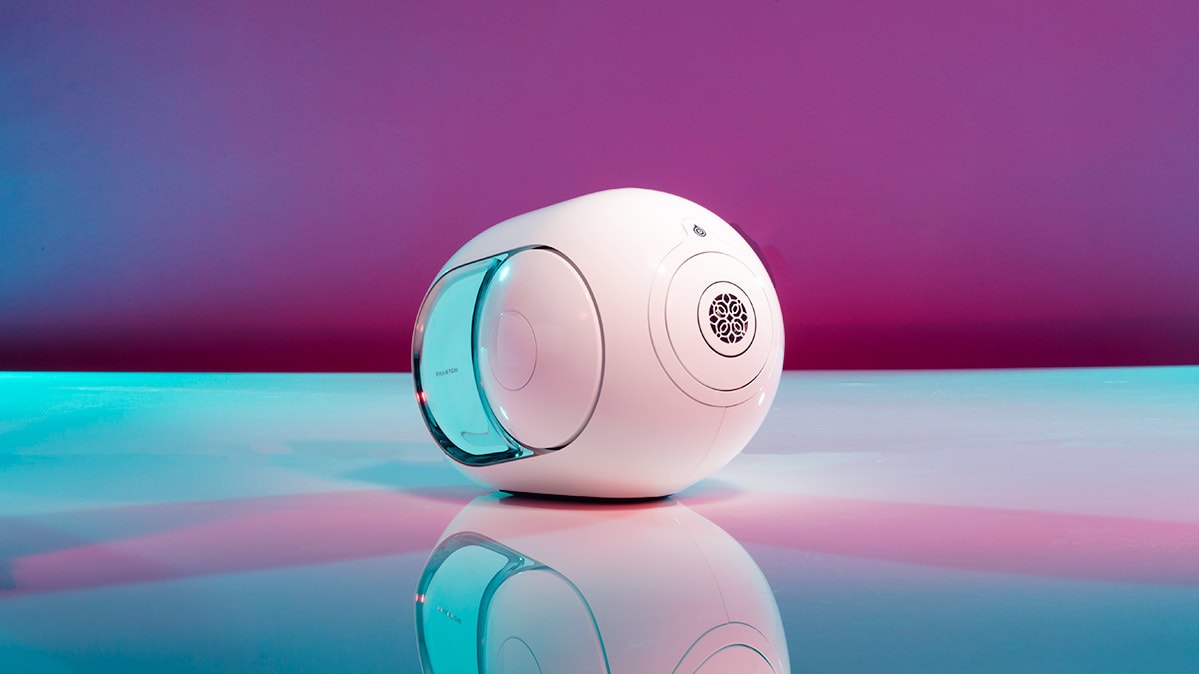 As an object, the Devialet Phantom is a bit of a Rorschach test. Does it resemble an alien space egg? Or is it more like a prop from an upcoming Star Wars sequel?

And more to the point, do you think it's a) super cool, b) kind of interesting looking, or c) vaguely ridiculous?

The show continues when you set up the hefty, hard plastic speakers: Plug in the bright yellow power cord and the Phantom's side-mounted passive speaker drivers vibrate almost luridly.
The Phantom defies convention in another way, too: There's not a button to be found. It's controlled totally by a phone app, so there's no way to reduce the volume or mute the speaker by simply touching a button. Our testers did find the app very easy to use, however.
The French company also makes state-of-the-art $35,000 amplifiers, so the Phantom is its attempt to bring the company's expertise into a price range that's not just the province of super-rich audiophiles. Though there's much difference of opinion about the Phantom's design and aesthetics, when it comes to sound quality, the Devialet gets good grades.
Our testers were impressed by the Phantom's solid and very deep bass, and the speaker also did a great job of rendering voices.
"The biggest strength was the clarity of the midrange," says Elias Arias, head of the CR's wireless speaker test program. This lets you easily hear the contrast between, say, Johnny Cash's growling baritone and the sweet harmonies of the backup singers on "Ring of Fire."
Master & Dynamic MA770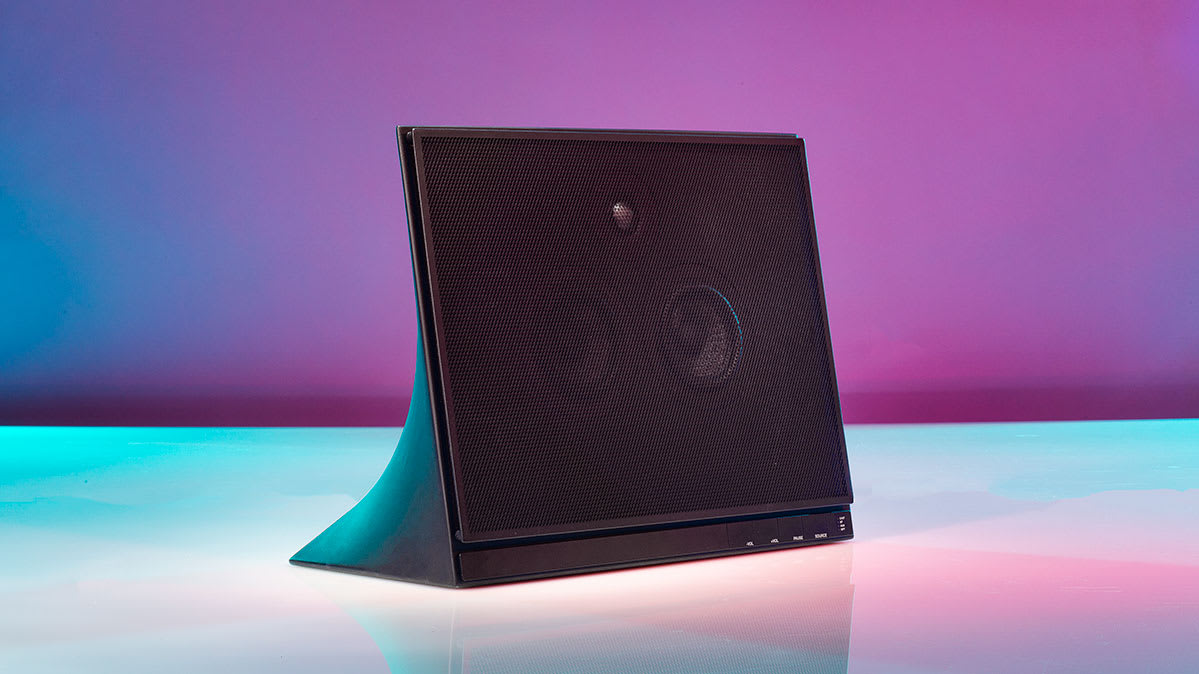 The understated Master & Dynamic MA770 was designed with Sir David Adjaye, the architect responsible for the National Museum of African American History and Culture at the Smithsonian.
Looks aside, to really get a feel for this speaker try and pick it up. But make sure you're lifting with your legs.
This sizeable speaker weighs more than 35 pounds, and that's because it's made from a concrete composite that's designed to be as inert as possible. Knock on the side and it's a bit like rapping a cinderblock—there's not even a trace of an echo—which allows the speaker drivers to perform at their best.

"It has a solid sound," Arias says. However, the MA770 was a bit bass-heavy, and the all-important midrange provided less detail than the very best speakers do. On "Royals" you might find yourself tapping your foot to the strong low end but also wondering whether singer Lorde has a bit of a chest cold. Our team tested a stereo pair of two MA770s, and though the sound improved somewhat, it didn't justify the substantial increase in price.
MartinLogan Crescendo X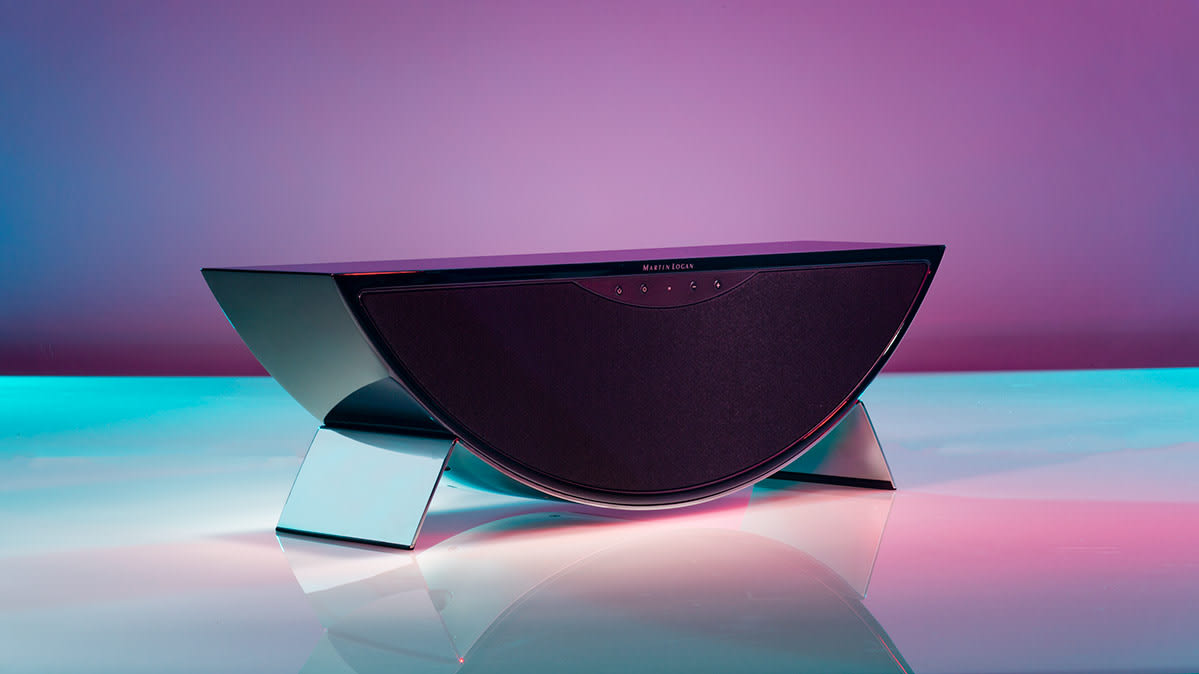 Remember those 6-foot-tall speakers crammed in the corner of Joey's apartment in the 1990's sitcom "Friends"? Those audiophile totems were MartinLogans. The American high-end company still makes floorstanding speakers with five-figure prices, but the Crescendo X is MartinLogan's attempt to enter the wireless speaker market.
If NBC decided to reboot "Friends," the Crescendo X's slick crescent-shaped enclosure could easily be featured in the gang's new digs, but our testers were less than impressed with the sound. The Crescendo was pleasant enough to listen to, but the sound lacked the sophistication that the price would suggest.
On R.E.M.'s "Losing My Religion," the mandolin sounded a bit tinny and Michael Stipe's constricted vocals sounded like he could have used a few more minutes to warm up before the engineer hit the record button. "The midrange was lacking in detail and complexity," Arias says.
The MartinLogan also fell short when it came to reproducing room ambiance, that illusion that the instruments or performers are right there with you.
Edifier S1000DB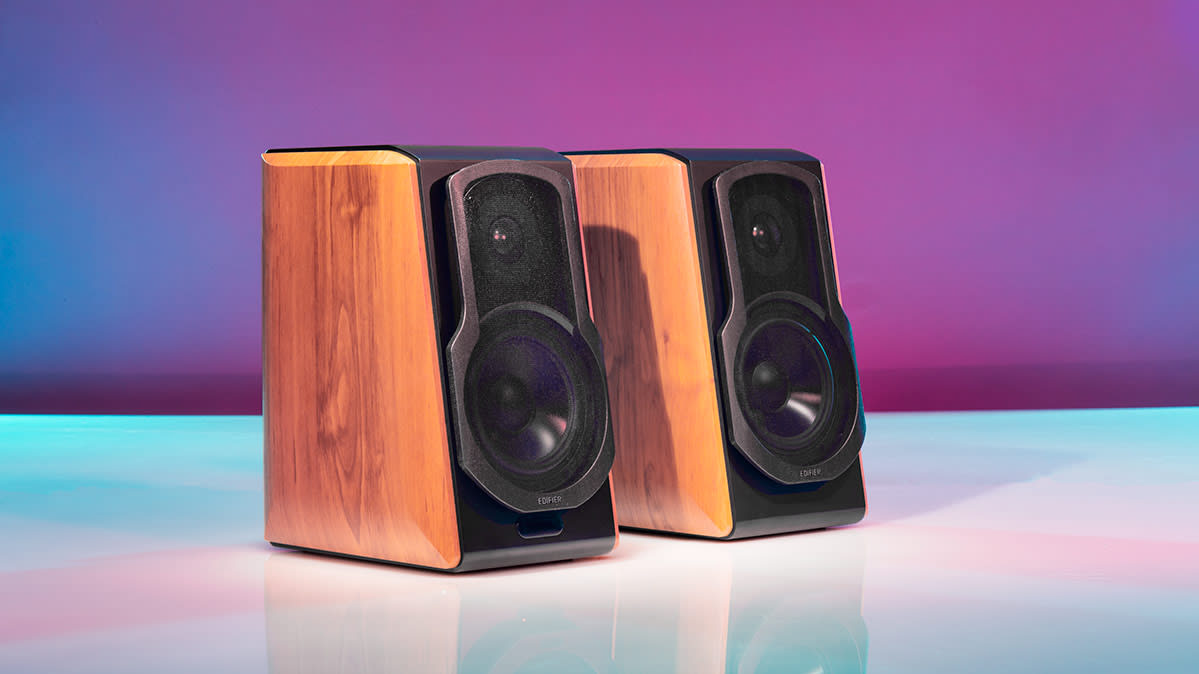 The Edifiers don't even attempt to approach the design impact of the more expensive wireless speakers we tested. They're essentially a pair of rectangular wooden boxes with speaker drivers, albeit nicely constructed and sonically inert wooden boxes with a variety of flexible audio connections.
But once you turn on the Edifiers, that's when the fun begins.
The Edifiers' smooth trebles are extended but not harsh. The bass? It's impactful, but unlike lesser speakers, the Eds don't overdo it. More to the point, the Edifiers are truly musical in the low end, so you can easily discern the difference between, say, a standup acoustic bass and a Fender Precision electric bass.
But the real magic lies in the Edifier's midrange. The Edifiers start with a stereo pair of speakers—as opposed to a single box like the more exotic speakers in our roundup. That, plus well-designed cabinets and electronics, helps the Edifiers seem almost like a hologram generator, placing musicians precisely in space.
If you're listening to "I've Got You Under My Skin," you know just how far Frank Sinatra is standing from the piano, and even that he's standing instead of sitting down.
"The Edifiers produce a three-dimensional image," says Arias. "It has dimension, it has substance." And at only $350 a pair, the Edifiers represent that rare intersection of impressive sonic performance and a reasonable price.
Inside CR's Anechoic Chamber
On the 'Consumer 101' TV show, host Jack Rico and a high school marching band puts Consumer Reports' anechoic chamber to the test to find out what it sounds like when you remove all echoes from music.
Consumer Reports is an independent, non-profit organization dedicated to helping consumers. We make it easy to buy the right product from a variety of retailers. Clicking a retailer link will take you to that retailer's website to shop. When you shop through retailer links on our site, we may earn an affiliate commission – 100% of the fees we collect are used to support our mission.
Learn more.
Our service is unbiased: retailers can't influence placement. All prices are subject to change.