When you shop through retailer links on our site, we may earn affiliate commissions. 100% of the fees we collect are used to support our nonprofit mission.
Learn more.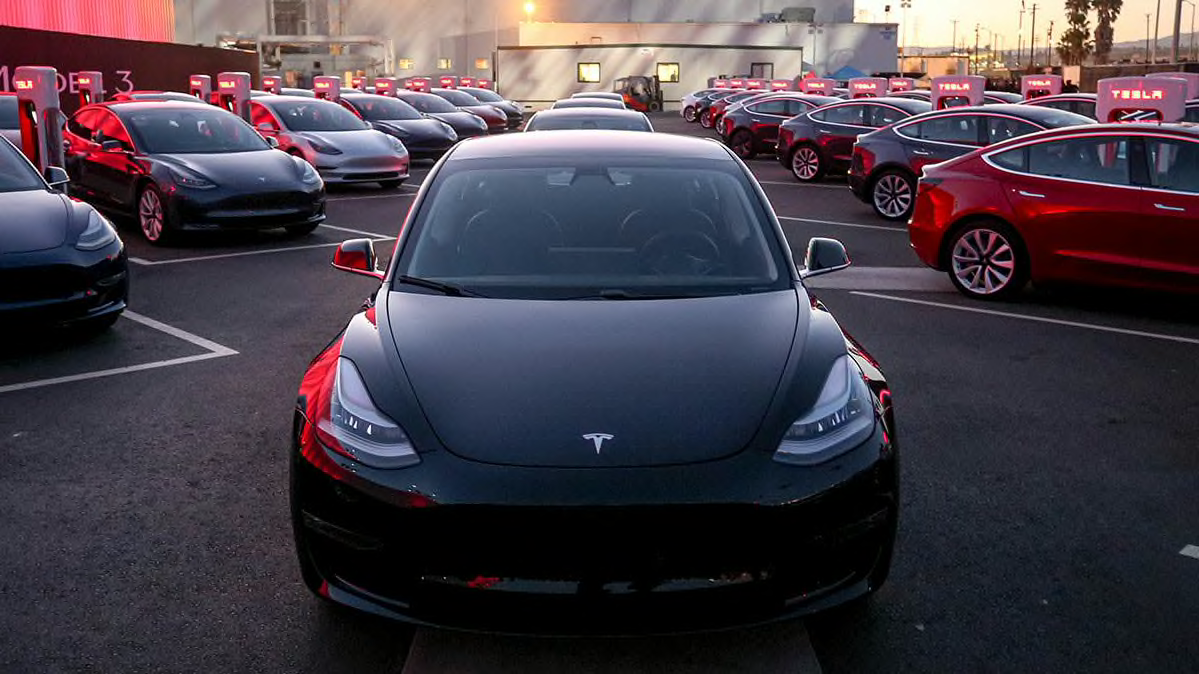 Tesla just dropped the price of its Model 3, Model S, and Model X electric cars by as much as $5,000. But against the backdrop of the coronavirus pandemic, falling demand for new vehicles, and lower gas prices that might make electric cars less enticing, the automaker isn't the only one to effectively cut prices on new cars.
Consumer Reports analyzed transaction data from recent weeks and found significant incentives that could mean big savings for buyers of some new cars, especially when it comes to EVs and hybrids. But we also found that some consumers aren't taking advantage of those deals and are leaving money on the table.
When it comes to Tesla, the savings range from 5 to 6 percent off previous prices:
• The Model 3 Standard Range sedan has dropped to $37,990 from $39,990, for a savings of $2,000.
• The Model S Long Range Plus sedan has dropped to $74,990 from $79,990, for a savings of $5,000.
• Both the Long Range Plus and Performance versions of the Model X have dropped by $5,000, with the Long Range Plus now starting at $79,990.
"The underlying reality is that there has been a dramatic slowdown in car sales since the pandemic swept the nation, causing an oversupply for many models and an eagerness to sell from manufacturers and dealerships alike," says Gabriel Shenhar, associate director of the auto test program at Consumer Reports. "There are price reductions and great deals to be had, whether they are announced or not."
When CR examined data from TrueCar that shows the actual prices consumers are paying for new vehicles, we found that many luxury-branded models were selling at a discount of 10 to 16 percent below the manufacturer's suggested retail price (MSRP). That's between two and three times the discount Tesla just announced. (TrueCar doesn't have data on Tesla sales.)
Many hybrids and EVs are selling 5 to 9 percent below MSRP. But the data suggest that savvy car shoppers could do even better if they took into account all available incentives and negotiated.
For example, we're seeing significant potential savings off MSRP for these desirable EVs and hybrids, deals that buyers could get if they qualify for incentives and negotiate the price:
• Chevrolet Bolt EV hatchback: 24 percent below MSRP
• Toyota Avalon Hybrid sedan: 15 percent below MSRP
• Ford Fusion Hybrid sedan: 14 percent below MSRP
• Toyota Camry Hybrid sedan: 13 percent below MSRP
• Toyota Corolla Hybrid sedan: 11 percent below MSRP
When sales are slow, as they are now, automakers often encourage dealers to attract buyers through incentives and rebates, money that's passed from the automaker to the dealership. A dealer can choose how much of that money goes back to the consumer.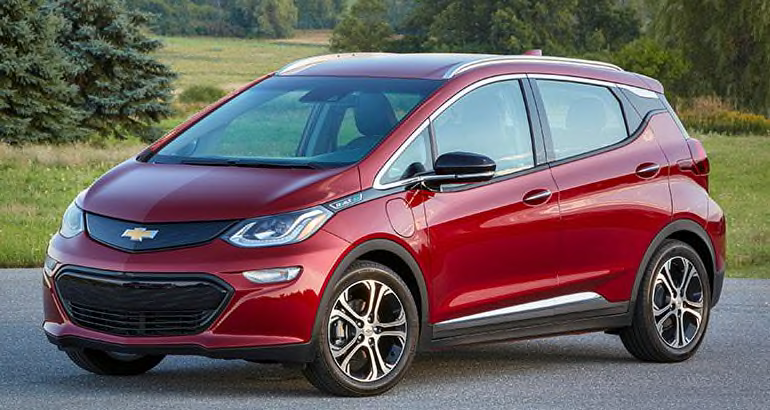 But Tesla doesn't operate like most automakers. Because it sells cars directly to consumers rather than through franchised dealers, it often tweaks the price of its vehicles to adjust to changes in demand, says Sam Abuelsamid, a principal analyst at Guidehouse Insights, a consulting firm. The ability to change prices on the fly is similar to the incentives and deals that traditional carmakers use with new vehicles.
"Other manufacturers do the same through a variety of sales incentives, including rebates and financing offers," Abuelsamid says. "Since Tesla sells direct to consumers and doesn't have franchised dealers, they have the ability to adjust pricing directly."
In addition, Tesla sometimes raises the price of new vehicles or options such as the "Full Self Driving" feature, which went up by $1,000 earlier this month. (No fully self-driving vehicles currently exist, and Tesla didn't respond to CR's request for more information.)
Some price drops are designed to offset expiring federal tax credits that essentially make certain EVs more expensive for consumers to lease or purchase. Both Tesla and GM have sold enough vehicles that their tax credits have been phased out, which explains some of the discounts on the Model 3, Model S, Model X, and Chevy Bolt.
Consumers should arm themselves with information about the rebates and incentives they may qualify for before they contact a dealership. This information is available on the vehicle manufacturer's web page or on individual car dealer websites. Even better, learn what the current transaction prices are in your area, because this defines a good, fair deal. The information is available from the pricing section of CR's car model pages online. Otherwise, those potential savings are staying in the dealer's pocket instead of being passed on to you.
"Remember, it's a buyer's market now, so the consumer is in the driver's seat," says Shenhar.
Of course, not all EVs and hybrids are heavily discounted. In fact, several models are selling for fairly close to sticker price, including the Kia Niro and Honda Clarity. In addition, the new Tesla Model Y hasn't been discounted.
Shop CR's Car Buying Service From Home
The Consumer Reports Build & Buy Car Buying Service is evolving to face the challenges during the pandemic. The core service engages a nationwide network of more than 16,000 dealers to provide upfront pricing information and a certificate to receive guaranteed savings off MSRP. A growing number of dealerships are enrolled in a Buy From Home program, enabling consumers to complete the buying process without going to a dealership.
Participating dealerships will take you through the paperwork remotely and deliver a sanitized vehicle right to your home, all at a fair price. When using the Build & Buy Car Buying Service, accessed through the car model pages, you'll find Buy From Home participants denoted by a special banner highlighting "Buy From Home: Have your vehicle delivered to you and complete your paperwork at home."