When you shop through retailer links on our site, we may earn affiliate commissions. 100% of the fees we collect are used to support our nonprofit mission.
Learn more.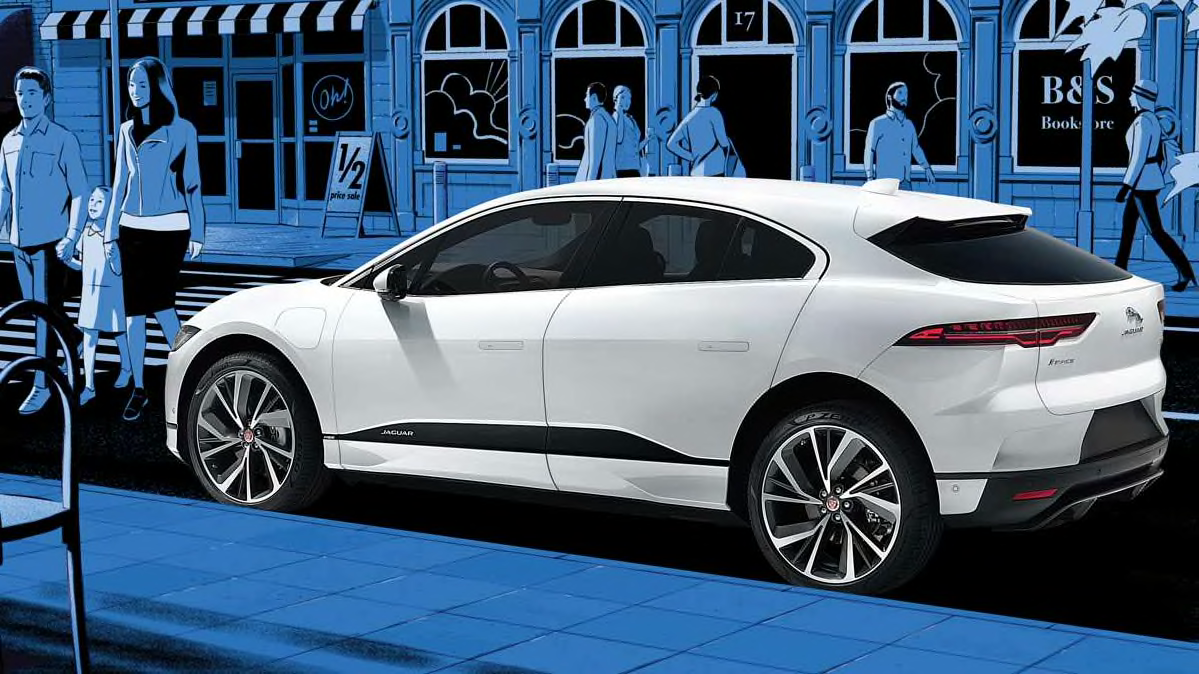 Illustration: Senor Salme
Electric vehicles are becoming more visible on American roads, thanks to new manufacturer investment, batteries that are more technologically advanced and less expensive, and a higher consumer comfort level. This year, five automakers have introduced EVs that can deliver more than 200 miles of range. By the end of 2020, automakers plan to introduce eight more. Compare that with last year, when there were only 14 EVs on the market, and just four could reliably get more than 200 miles on a full battery charge.
The biggest change to the marketplace, however, is that unlike a decade ago, vehicles no longer sit in only two camps: less expensive EVs with short range and compromised comfort and space, and very expensive EVs that offer more range but with big luxury-car prices. American car shoppers can now find EVs across a range of prices and automakers.
"Over the next couple of years, there should be several models in that sub-$35,000 range, after tax credits are applied," says Shannon Baker-Branstetter, CR's manager, cars and energy policy, who studies the electric vehicle market. "That is definitely in the range that a lot of new-car buyers are looking at."
Though EVs still make up a small percentage of the passenger vehicle market—about 1.3 percent of the new vehicles sold in 2018—there has been explosive growth in sales: In 2010, just 1,919 EVs were sold in the U.S. By 2018, sales hit 233,411, thanks in large part to the popularity of Tesla's Model 3.
Analysts expect the electric boom to continue and for the EV market share to increase. Research and analytics firm IHS Markit estimates that the share of EVs sold in the U.S. will grow to 7.6 percent of the market in 2025, driven by consumer interest, expanding charging infrastructure, and cities and countries that have enacted regulations that favor electrification.
American consumers have told us that they're open to buying EVs: 36 percent of prospective car buyers in the Consumer Reports 2019 Plug-In Electric Vehicles survey said they would consider getting a plug-in electric vehicle for their next new car.
Driving Forces
According to Scott Shepard, a senior analyst at automotive research and consulting firm Navigant, regulatory pressure in Europe and China, as well as in select U.S. states and Canadian provinces, is the strongest driver of EV growth. "Emission standards will continue to get stricter, with eventual bans on new internal-combustion-engine sales in some cities and countries," he says.
Stephanie Brinley, IHS Markit principal automotive analyst, notes that nations worldwide are pushing hard to lower emissions from cars. "You can expect regulations will get harder, and they will get tougher," she says.
U.S. sales of EVs have been driven in part by California's air-quality standards—and because nine other states also have adopted those Zero Emission Vehicle (ZEV) standards, says Baker-Branstetter. Those sales are driven by the interplay between state incentives and national policy, Shepard says: "If federal policy weakens relative to the ZEV state policies, the incentive for automakers to sell EVs in non-ZEV states diminishes." He adds that the charging infrastructure and consumer awareness of EVs are particularly low in states that don't adhere to the standards.
A Way to Save Money
One big draw for shoppers has been tax credits, which can lower the overall cost of buying an EV. These electric-vehicle tax credits reduce a person's federal income tax liability on the tax return buyers prepare the following year, reducing the total income on which they must pay federal taxes.
Federal tax credits were introduced in 2010 as a way to encourage interest in EVs. These credits are based on the vehicle's size and battery capacity, and max out at $7,500. The full credit is available until a manufacturer has sold 200,000 qualified EVs. After that, the credits phase out—they drop to a maximum of $3,750 for six months, then to a max of $1,875 for six months, before going away for good. All EVs currently for sale, except for GM and Tesla models, qualify for the full tax credit. As of July 1, Tesla buyers were able to claim only $1,875. Tesla's federal tax credit expires at the end of this year. GM's tax credit is $3,750 until Oct. 1, when the amount drops to $1,875, then goes away for good in April.
Similarly, some state credits have either been eliminated or are beginning to phase out. Georgia repealed its $5,000 EV tax credit in 2015, and EV sales in the state plummeted. EV tax credits in Colorado are scheduled to drop from $5,000/$2,500 (buy/lease) to $2,500/$1,500 on Jan. 1, 2022.
To keep mainstream EVs affordable, automakers might have to make up the difference for expired credits, says Shepard. Ultimately, every automaker "will have to drop prices if EVs are going to be cost-competitive with internal-combustion-engine vehicles and start to gain real market share," he says.
"The federal tax credit is important in bringing down the purchase price for consumers. It increases access for more consumers and incentivizes automakers to make the long-term investments needed for a faster growth path," says Baker-Branstetter.
How to Shop Smart
Switching to an EV doesn't require a radical change in lifestyle, but buyers should consider a number of factors. At CR's Auto Test Center, we've bought 18 EVs since 2011, and we're on pace to buy six more this year.
Here are some of the top considerations we believe EV shoppers should keep in mind.
How far can it go? Driving range is the most important factor to consider, says Gabe Shenhar, associate director of CR's auto test program.
"It's becoming common that new EVs can travel at least 200 miles on a full charge," he says. "EVs aren't just suited for short commutes anymore." These newer EVs with larger batteries mean that range anxiety—the fear of running out of juice before recharging—is fading as a consumer concern.
Where Can You Charge It?
Most EV owners will recharge overnight at home using either a 120-volt or a 240-volt charger, so they can commute to and from work without the need for midday charging. But owners who can access a high-speed charger at work can reverse that: They charge the battery during the day, rather than invest in a charger at home. And as EV range increases, owners won't need to fully recharge every day.
What Role Does Temperature Play?
Unlike traditional gas-powered vehicles, cabin heat in EVs doesn't come free. It's well-established that in cold weather, EV driving range decreases significantly because energy from the battery is needed to run the heater, unlike a gas-powered engine that produces heat as a byproduct of its operation. Air conditioning has a less severe effect on EV batteries.
Will a Big Battery Eat Up Space?
EV powertrains take up less space than a gas-powered vehicle's fuel tank, engine, transmission, and drive shaft­—a major advantage.
Automakers typically package the large, heavy EV battery as part of the vehicle's floor, which helps lower the center of gravity, contributing to better handling. The newest EVs have similar—if not greater—interior and cargo room to that of similar conventional vehicles. The Audi E-Tron, BMW i3, Jaguar I-Pace, and Tesla Models 3, S, and X each have a front trunk in addition to storage in the rear.
Editor's Note: This article also appeared in the September 2019 issue of Consumer Reports magazine.
Correction: In "The Electric Car Comes of Age" the IRS provided incorrect information to our reporter. An earlier version of this article stated: "These tax credits are subtracted from the adjusted gross income on the tax return buyers prepare the following year, reducing the total income on which they must pay federal taxes." The IRS has since provided the correct information: These electric-vehicle tax credits reduce a person's federal income tax liability, not a person's total adjusted gross income.
Electric Cars 101
Electric cars are bringing some of the biggest changes the auto industry has seen in years. On the "Consumer 101" TV show, Consumer Reports expert Jake Fisher explains to host Jack Rico why these vehicles might not be as newfangled as you think.