When you shop through retailer links on our site, we may earn affiliate commissions. 100% of the fees we collect are used to support our nonprofit mission.
Learn more.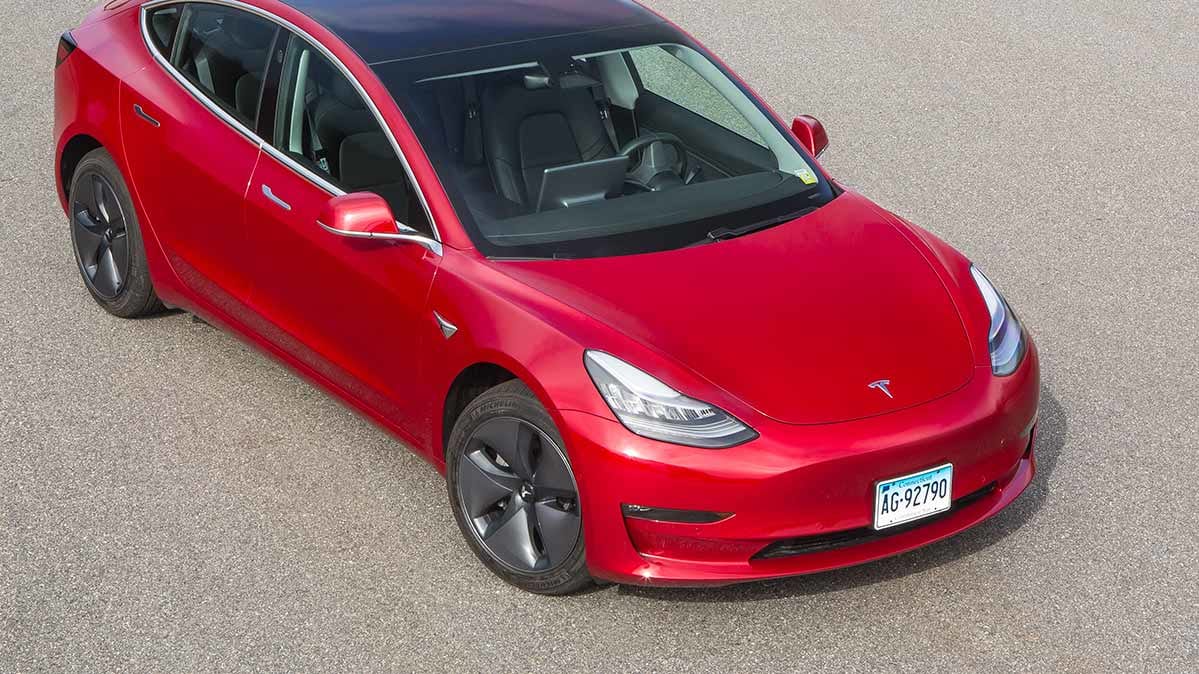 Tax credits on popular EVs and plug-in hybrids from Tesla and GM are about to start the countdown to expiration. So shoppers considering an electric car some time next year should buy soon or be prepared to pay more.
"For now, if there's a plug-in out there that you like, get it while there is a tax credit," says Chelsea Sexton, an industry analyst and EV advocate. "There's not a reason to delay; there's no super awesome thing around the corner that's worth waiting for."
Buyers of electric cars and plug-in hybrids can get up to a $7,500 federal tax credit as long as the manufacturer hasn't sold more than 200,000 qualifying vehicles. Once an automaker reaches that point, the credit begins to phase out.
Tesla said this week that it has surpassed 200,000 qualifying cars, and GM has told CR that it plans to hit that threshold by the end of the year. That means come Jan. 1, 2019, for Tesla buyers, and July 1, 2019, for GM buyers, the federal tax credits will be cut in half, to $3,750. And then a year later, they will expire completely.
Currently, CR recommends several electric cars from the companies, including the Tesla Model S and Model 3, and the Chevrolet Bolt. Other vehicles from the brands also will be affected, including the Tesla Model X EV, and the Chevrolet Volt and Cadillac CT6 plug-in hybrids.
In Tesla's case, anyone who takes delivery of a Model 3, Model S, or Model X in the 2018 calendar year will still be eligible for the full $7,500 federal tax credit. Buyers from Jan. 1, 2019, to June 30, 2019, will be eligible for a $3,750 tax credit. Those who take delivery from July 1, 2019, through Dec. 31, 2019, will be eligible for a $1,875 tax credit. Anyone who buys a Tesla in 2020 will not be eligible for any federal tax credit. Several states do offer tax credits for EVs, though.
That has implications for anyone who is holding out for the not-yet-available $35,000 Model 3 with the Standard Battery. Unless buyers can take delivery before the end of 2018, they will not be able to claim the full $7,500 tax credit. A Tesla spokeswoman reiterated on Friday by email that the Standard Battery Model 3 is scheduled to arrive within six to nine months.
Although the Tesla spokeswoman would not provide a more specific date, Sexton says would-be buyers expecting to spend less than $30,000 on a Model 3 after a tax credit will most likely be out of luck.
"I would imagine that most people truly waiting for that base model should not count on getting the tax credit—or at least no more than a quarter of it," she says.
GM has yet to confirm exactly when its credits will expire, but a Chevrolet spokeswoman, Kelly Amann, told CR that "we anticipate reaching this level by the end of the year."
IRS rules state that after an automaker sells 200,000 qualifying vehicles, the full credit remains for the rest of that quarter and for the following quarter. Once those quarters are complete, the phaseout begins. State and local incentives are not affected by these federal rules.
This marks the first time that any automaker has reached the 200,000 car credit. "Both companies are in new, uncharted waters," says Jonna Hamilton, senior manager of government affairs in the clean vehicles program for the Union of Concerned Scientists, an environmental advocacy group.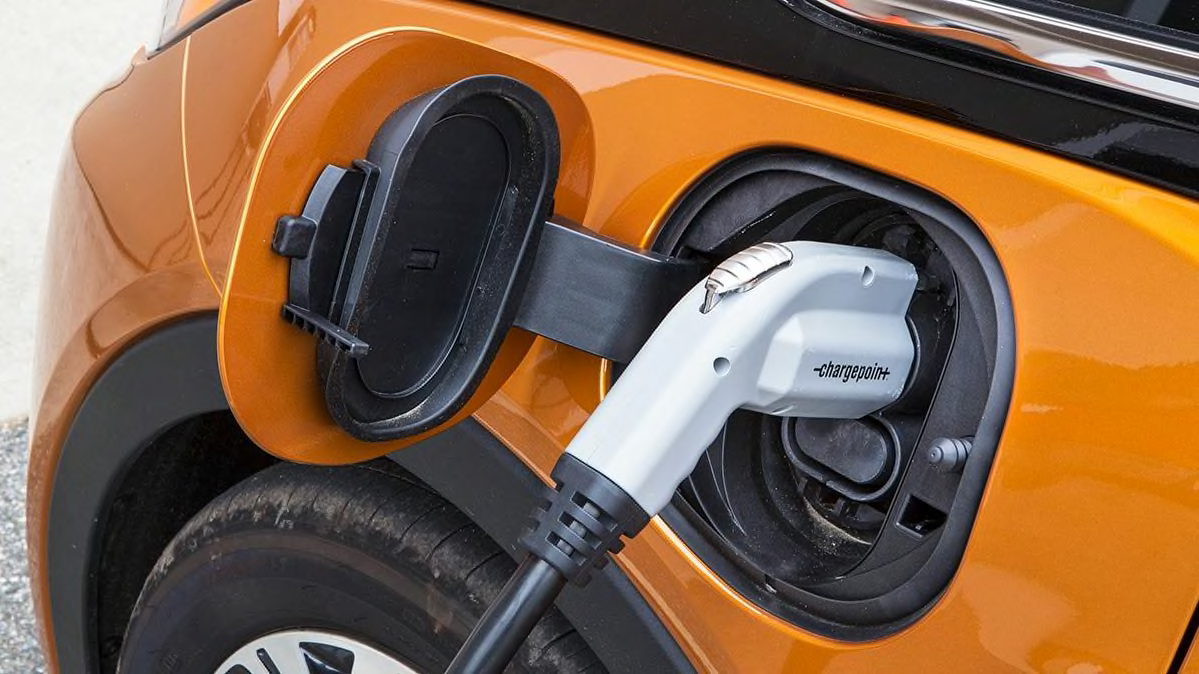 "Hopefully dealers—or in the case of Tesla, their reps—are letting folks know you need to buy it at this point or the credit will be this much less," Hamilton says. "I imagine consumers who understand what's happening will modify their purchase decisions based on this."
Sexton says she doesn't expect automakers to reduce prices on new EVs to make up for the tax credit loss. "You might get a feisty one that does it for competitive reasons," she says, "but it's not going to be the general approach."
There are restrictions to how the federal tax credit works. Currently, buyers can only claim up to the full $7,500 if their tax liability is at least that high. Some plug-in hybrid vehicles may not qualify for the entire $7,500 rebate. If a car is leased, the lessor usually takes the tax credit and passes it on to the lessee in the form of a discounted monthly payment.
Automakers and EV advocates have long argued in favor of changes to the current arrangement. GM's CEO, Mary Barra, publicly argued in favor of expanding tax credits in March. And earlier this month, Rep. Peter Welch (D-Vt.) introduced legislation that would lift the 200,000 cap for the next 10 years. Consumers Union, the advocacy division of Consumer Reports, has said that the tax incentive might be more effective if it were directed more toward middle-class car buyers.
"EV incentives would be most helpful if they were targeted towards the most affordable EVs and for buyers who couldn't buy the vehicles without them," says Shannon Baker-Branstetter, senior policy counsel for energy and environment at Consumers Union. "Some states are moving in this direction, but unfortunately, Congress is unlikely to reform the incentives for the better in the near-term."
Even if future EV buyers don't get the federal tax credit, Hamilton says there are still perks and discounts available for driving an electric car.
"There are additional benefits that consumers can get from buying a vehicle that pay out over the longer-term," she says. Those can include state and local rebates, HOV lane access, discounted rates from electric utilities, and subsidized EV home charger installations—not to mention dedicated parking spaces and lower tolls.
Additionally, Hamilton says that falling battery and development costs may make EVs more affordable in the future, and existing models have been shown to be less expensive to maintain than vehicles with traditional, internal combustion engines. "Even if the EV is slightly more expensive up front," she says, "you usually make that back over the lifetime you're operating the car."
Electric Cars 101
Electric cars are bringing some of the biggest changes the auto industry has seen in years. On the "Consumer 101" TV show, Consumer Reports expert Jake Fisher explains to host Jack Rico why these vehicles might not be as newfangled as you think.