Final Test Results: iPhone SE
Apple's latest offering packs compelling features into a pocket-friendly design, all for a moderate price
When you shop through retailer links on our site, we may earn affiliate commissions. 100% of the fees we collect are used to support our nonprofit mission. Learn more. Good things can come in small packages.
The new iPhone SE packs a lot into a diminutive body, especially when you consider it costs $400, much less than other iPhones. And while it doesn't come with the features and premium hardware needed to land it among Consumer Reports' top-rated models, it still offers enough for us to recommend it.
As expected, the new SE falls short of Apple's flagship devices when it comes to its cameras, battery, and charging capabilities. But not everybody needs the power and frills built into a $1,000 device, says Henry Parra, head of CR's smartphone testing program.
"I think anyone with an iPhone 8, or another older model, will appreciate getting the faster processor while sticking to a limited budget," Parra says.
Including it in the new iPhone SE is a little like putting a Ford Mustang engine into a midpriced crossover. It's nice but almost borders on overkill.
Much like you're not going to push your soccer-mobile down the freeway at 100 mph, people shopping for a low-priced iPhone probably aren't buying it for graphics, gaming, and AR.
That said, it's nice to know that the iPhone SE isn't going to freeze up if you run one too many apps and that it's capable of handling almost any mobile technology rolled out in the next few years (5G aside).
Here's a quick look at what we found and how the phone stacks up against not just Apple's more expensive models but also other midpriced options on the market. We buy all of the products we test at retail, just like you do.
And for more information about dozens of smartphones, check out our updated smartphone ratings.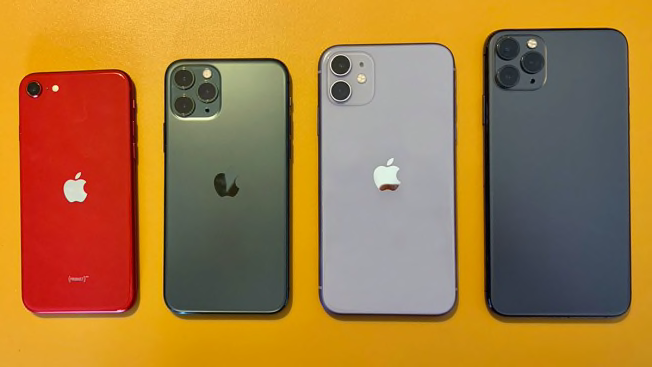 If you're already using a small phone and want to stick with one, you'll find lots to like about the iPhone SE. But if you're thinking about downsizing, you might want to take it for a test drive before committing.
It has been a few years since I've used anything this thin and light. The phone easily slips into a pocket. On the other hand, it provides significantly less display space than I'm used to having with my 6.5-inch iPhone 11 Pro Max.
Part of me wishes Apple had jettisoned the Home button—eliminating the large top and bottom bezels—and used the space for a bigger display. But that would mean adding Face ID and the required camera found on Apple's more expensive models, probably boosting the sticker price. And I know that the Home button still has its fans.
While I found that the iPhone SE's 4.7-inch display provides enough room to easily navigate websites and read email, the small keys make it a little harder to type.
The same goes for video streaming. While the small screen may be fine for people doing a quick videochat or watching a YouTube video, it's not designed for people who want to stay glued to "Ozark" on Netflix.
It's an LCD screen, too, instead of the iPhone 11 Pro's OLED, meaning you lose the blacker blacks and almost unlimited viewing angles.
But many people wouldn't notice those differences, and our testers give the SE display strong marks overall. In particular, the SE's display is very bright and easy to view even in bright sunlight.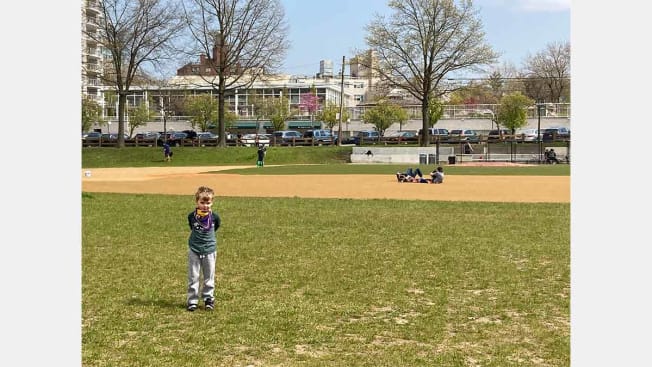 For $400, you're not going to get cameras capable of rivaling those on Apple's flagship phones. And that's one reason the iPhone SE ranks far below Apple's other models in our ratings. But for a lot of people, what the SE does offer is just fine.
The iPhone SE has single cameras on the front and back. There's no 2X close-up camera or ultrawide-lens camera, like on the iPhone 11 Pro and 11 Pro Max.
In our testing, the SE received Good ratings for the quality of still images taken with its rear camera, as well as the overall quality of its front, or selfie, camera. The video-taking abilities of its rear camera did a little better, rating a Very Good.
Some other midpriced models, including the Google Pixel 3a, $400, also have single-camera setups, while the Samsung Galaxy A50, $350, and OnePlus 7T, $500, have multiple rear cameras.
In comparison, the Pixel 3a and the A50 received Good ratings across the board for their cameras, while our testers rated the 7T Very Good for rear camera still-image and video quality and Good for its selfie camera.
I tend to lean on my 2x camera a lot, especially when taking pictures of my kids. And I really missed it on a recent trip to the park with my family, when we went outside for some socially distanced exercise and sunshine.
Zooming in on my son 50 feet away as he stood ready to catch a baseball just wasn't an option.
Because it doesn't have a zoom camera, the iPhone SE relies on software to bring the subject closer. But this tends to result in fuzzier photos than you get with a 2x camera (much less the 3x and 10x cameras on the new Samsung Galaxy S20 phones).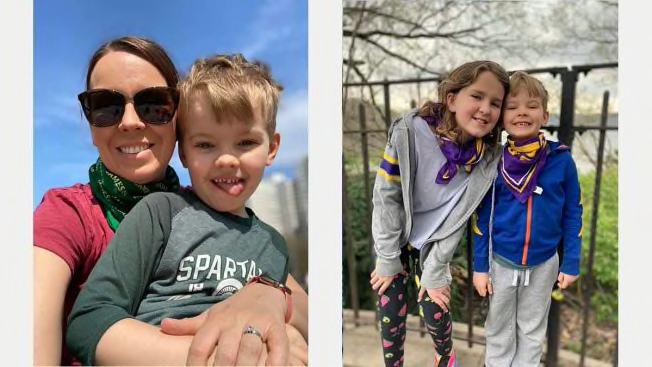 But we did take some cute close-up photos with the main rear camera and the front selfie camera. And that included portrait-mode photos with the bokeh effect, which keeps the subject in focus while blurring the background.
That's usually best achieved with a two-camera setup. But as with the zoom feature, the iPhone SE makes this happen through the magic of software. And while you could nitpick the results, I think a lot of people would be happy with the snapshots I took.
In a portrait photo of my two kids taken with the phone's rear camera (above, right), there's a distinct separation between them and the background. The same can be said of a selfie I took with my son (left).
But the pictures I took indoors didn't turn out as well. The iPhone SE's camera struggled when I tried to snap photos of baking projects in my kitchen, which doesn't have a lot of natural light.
In all fairness, my iPhone 11 Pro Max also struggles with this. But unlike the iPhone SE, that phone's camera offers Night Mode, which comes in handy for dimly lit situations.
Should You Buy the iPhone SE?
The answer hinges on your expectations. This phone doesn't have the wow factor of Apple's other devices. But for a lot of Apple fans, it may prove to be the happy medium they've been looking for.
For $400, you get a top-of-the-line processor in a pocket-friendly design. Whatever you make of the display and cameras, you can't argue that you're not getting your money's worth—especially now that carriers are offering introductory deals.
Yes, there are catches, but with a new phone line and the right trade-in, you can even get the model free. And that makes the iPhone SE a particularly good choice for many people, including anyone buying their kid a first smartphone.
Other models in this price range just don't offer the same processing power or perks such as wireless charging capabilities. And perhaps more important, many—including the otherwise kid-friendly Google Pixel 3a—aren't water-resistant like the iPhone SE. When it comes to my kids, that's a deal-breaker for me.
This combination of price and features could prove to be a winning combination for many adults, too.