Cars continue to improve, even after more than 100 years of mass production. Automakers have brought about significant gains in power, efficiency, and safety in recent years, making the leaders among the current new cars truly impressive . . . and something to be thankful for.
To celebrate the accomplishments of the best cars and tires, we have gathered the standouts from several key categories in Consumer Reports' current ratings. Remember that our ratings change—as new test data and survey results become available, different leaders in these categories could emerge.
(Along with the cars to be thankful for are these automotive turkeys of 2017.)
Best Overall Score: BMW 2 Series/Tesla Model S
To earn a top Overall Score takes strong performance in our owner satisfaction and reliability surveys, as well as in our road tests. Two models can claim this impressive distinction.
BMW 2 Series (shown)
This small coupe is exhilarating to drive, with razor-sharp handling and a sporty feel that is missing in other recent BMWs. The M240i has a terrific 320-hp, 3.0-liter turbo six-cylinder engine that responds instantly to every push of the throttle. A 365-hp M2 version with even sportier handling is available. The six-speed manual and eight-speed automatic transmissions are slick and super-responsive. The excellent front seats are very supportive, and interior appointments are first-rate.
Tesla Model S
This sleek, fully electric four-door luxury car seats five people, or seven with the optional rear-facing jump seats. Performance is exceptional, with quiet and thrilling acceleration, pinpoint handling, and a firm yet comfortable ride—particularly with the 19-inch tires and optional air suspension. The hatchback design aids versatility and the front trunk is a bonus.
Read the complete BMW 2 Series and Tesla Model S road tests.
Best Road Test Score: Tesla Model S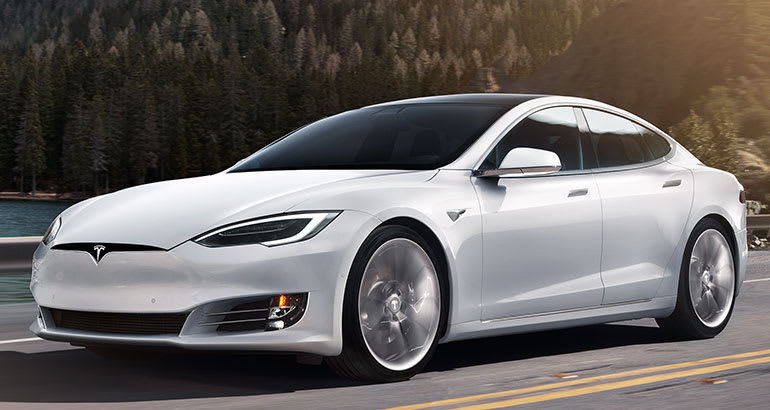 The Tesla Model S rewrites the rulebook for cars. It's is a different kind of car from a different kind of planet. That planet is Silicon Valley, where this startup automaker is based. The fully electric Model S is a remarkable car that combines performance, agility, styling, high-tech, no emissions, and low operating costs. Simply put: It's one of the best cars we've ever tested.
Read the complete Tesla Model S road test.
Best Predicted Reliability: Kia Niro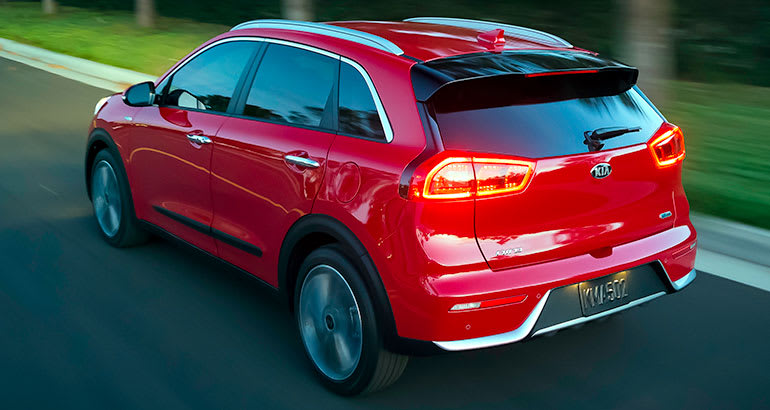 The Kia Niro leads in predicted reliability with top ratings across 17 potential trouble areas.
Kia's five-passenger Niro marries good fuel economy with cargo versatility, backed by standout predicted reliability. This front-wheel-drive hybrid uses a 1.6-liter four-cylinder engine which, in conjunction with the electric drive unit, puts out a combined 139 horsepower. This combo is mated to a six-speed dual-clutch transmission. We got 43 mpg overall, which is good but not as good as the Hyundai Ioniq or Toyota Prius. The handling lacks agility and the ride is a bit choppy. A suite of advanced safety features is available, including automatic emergency braking, adaptive cruise control, and blind-spot detection with rear cross-traffic alert, but that tends to push the price to above $30,000.
Read the complete Kia Niro road test.
Best Owner Satisfaction: Tesla Model S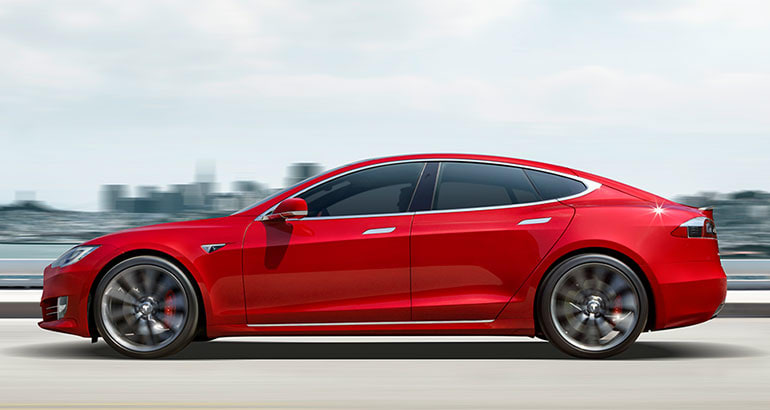 Owner Satisfaction comes from our annual survey in which we ask owners whether they would definitely buy or lease their particular vehicle again. In general, the most satisfying models tend to be those that have a strong personality and deliver on a promise. The current standout is the Tesla Model S, with 94 percent of owners reporting that they would definitely buy one again.
Read the complete Tesla Model S road test.
Best Fuel Economy: Hyundai Ioniq/Toyota Prius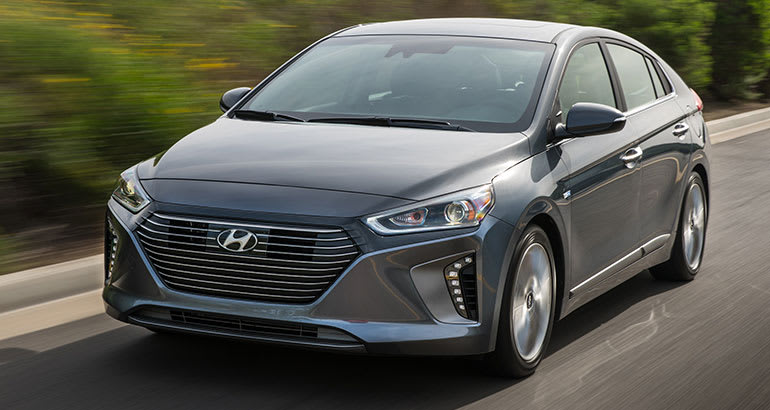 We have tie for fuel economy champion, with the Hyundai Ioniq matching the reigning Toyota Prius with 52 mpg overall in our tests.
Hyundai Ioniq (shown): 42 mpg city/60 mpg highway
Some might appreciate that the Ioniq follows a different path than the Prius in how normal and unassuming it tries to be rather than by screaming its green credentials. While the latest Prius styling suggests crisply folded origami, the more conservative Ioniq could be mistaken for the Hyundai Elantra sedan. Ultimately, the Ioniq manages to match the Prius for fuel economy in our tests, but the overall package is less compelling than the Prius.
Toyota Prius: 43 mpg city/59 mpg highway
There's more going on with the fourth-generation Prius than just sipping fuel, though. Sure, it still packs the traits Prius owners have come to love, such as interior room approaching a midsized car (within the footprint of a compact), hatchback versatility, and reasonable pricing. But some key weaknesses have been improved upon, including the ride, cabin noise, and interior quality. Unquestionably, the Toyota Prius sets the standard for green machines and sensible transportation.
Read the complete Hyundai Ioniq and Toyota Prius road test.
Best Accident Avoidance: Porsche 911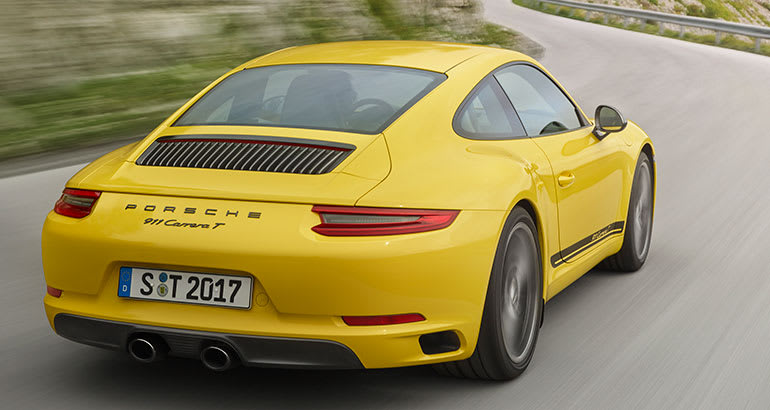 With all due respect to the power, the 911's trump card is its handling, which is superlative. It takes corners enthusiastically, with immediate turn-in response. It gobbles up twisty, bumpy roads at speed while remaining tied down and compliant. The steering is well-weighted and provides good feedback. On the track, the 911 was super-grippy, yet docile and easy to control even at its high cornering limits. It aced our avoidance maneuver at 59.5 mph, while instilling a lot of driver confidence. We found the best way to extract performance on the track was by using the Sport Plus mode, which sharpens throttle response and loosens the reins of the stability control. It also adds timely rev matching on downshifts, which works very well.
Read the complete Porsche 911 road test.
Best for Winter Driving: Subaru Outback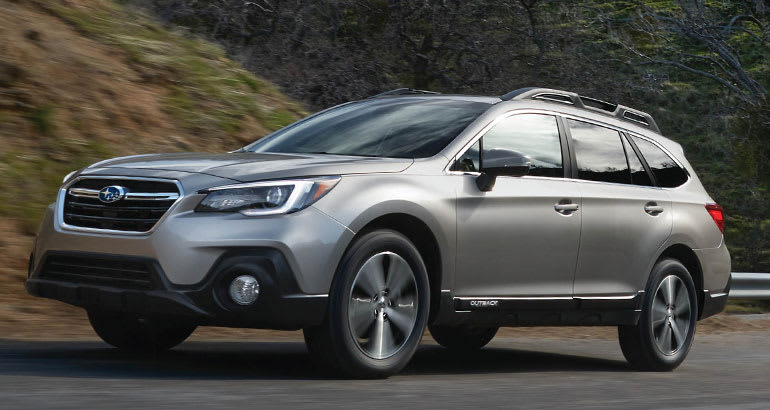 We asked subscribers to rate their vehicle's performance in snowy conditions. The results, based on 36,000 vehicles between model years 2013 and 2016, show that some models are better than others. The Subaru Outback came out on top.
More than just a wagon, the Outback is an intriguing alternative to a traditional midsized SUV. It has more cargo space than most seemingly larger competitors, less thirst for fuel, and a lower price. Functionally, it does everything most midsized SUVs can do—except tow a heavy load. And it has great all-weather capabilities.
Read the complete Subaru Outback road test.
Best All-Season Tire: Michelin Defender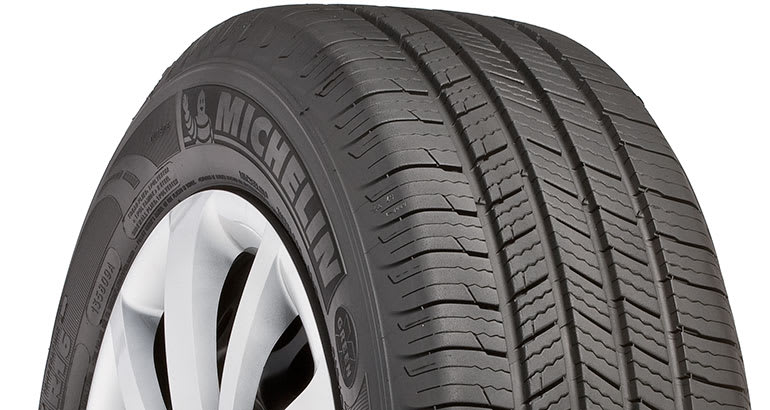 Traditional all-season tires offer a good blend of all-weather grip, secure handling, a quiet, smooth ride, and long tread life. All tested models in this class were T-speed rated (118 mph). These are popular choices for older cars.
The Michelin Defender proved to be the best overall tire among 16 tested models, offering solid all-season grip and crisp handling. Plus, based on our experience, you could expect long tread life up to 90,000 miles.
See the detailed Michelin Defender ratings.
Best Winter/Snow Tire: Michelin X-Ice XI3
Winter/snow tires offer superior grip to go, stop, and take corners in cold, inclement weather. But they typically wear faster than all-season tires because the tread is specifically designed to bite into snow and ice, and the rubber is formulated to stay pliable at freezing temperatures.
For the winter months, the Michelin X-Ice XI3 offers outstanding snow traction and grip on ice, along with a smooth, quiet ride.
See the detailed Michelin X-Ice XI3 Ratings.
Shopping links are provided by eBay Commerce Network and Amazon, which makes it easy to find the right product from a variety of online retailers. Clicking any of the links will take you to the retailer's website to shop for this product. Please note that Consumer Reports collects fees from both eBay Commerce Network and Amazon for referring users. We use 100% of these fees to fund our testing programs.