When you shop through retailer links on our site, we may earn affiliate commissions. 100% of the fees we collect are used to support our nonprofit mission.
Learn more.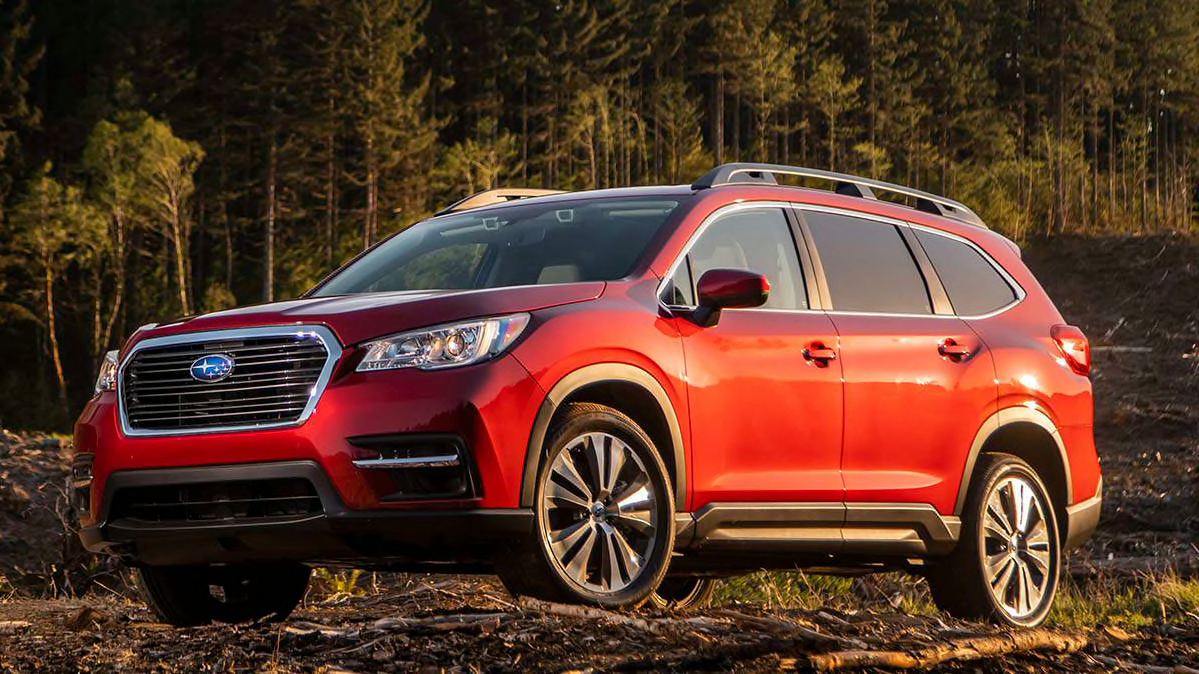 Automakers have brought about significant gains in power, efficiency, and safety in recent years, making the leaders among current new cars truly impressive, and something to be thankful for.
To celebrate the accomplishments of the best cars and tires, we have gathered the standouts from several key categories in Consumer Reports' current ratings.
Remember that our ratings change over time, and as new test data and survey results become available, different leaders in these categories can emerge.
Best Overall Score: Porsche 911 Carrera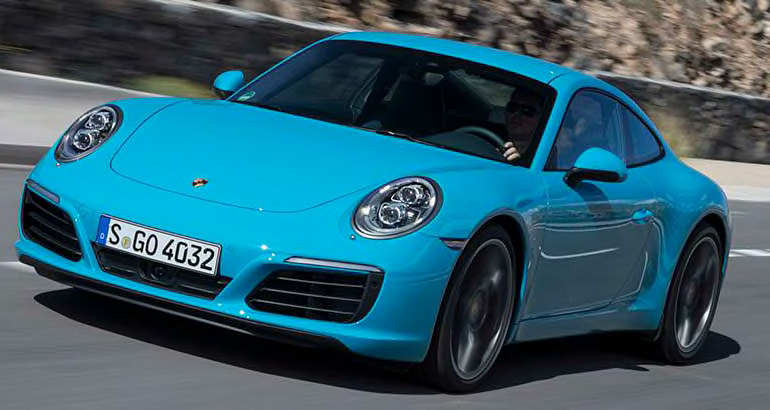 CR combines its test and survey findings into a convenient Overall Score to help our members quickly find the best cars, SUVs, and trucks to suit their needs. The Overall Score encapsulates four key factors: Road Test, Reliability, Owner Satisfaction, and Safety. And it is routinely updated to reflect the latest information available.

As for the 911, its iconic shape hides a thoroughly modern sports car that delivers performance and relative refinement. All the engines have been updated, with the base model getting a 370-hp six-cylinder engine and the Carrera S a 420-hp engine, both matched with a seven-speed manual transmission. There are numerous higher-performance versions offered as well.
The 911 is quick, with sublime handling that makes you feel directly connected to the machine. The sound of the engine racing, known as the exhaust note, is terrific, and driving the version with automated manual transmission is almost as thrilling as driving the stick shift. And it isn't particularly taxing on long trips, thanks to its relatively supple ride and subdued noise levels. Its low-slung cabin can make getting in and out a challenge. The interior is beautifully crafted, but the numerous buttons and switches can be daunting at first.
Read the complete Porsche 911 road test.
Best Overall Score, SUV: Subaru Ascent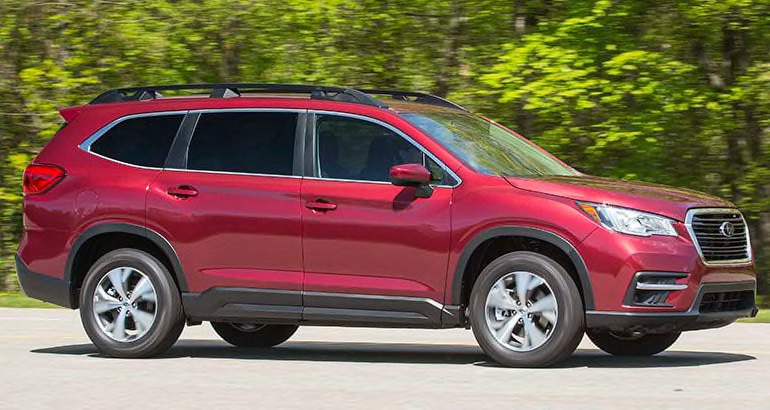 The Ascent is a very functional, three-row SUV that is easy to live with. It has a turbocharged four-cylinder engine while most competitors have a V6 engine. It delivers 22 mpg overall, comparable to its rivals from Honda and Toyota.
The Ascent's plush ride is extraordinary in how it absorbs bumps, and yet it remains steady and controlled. That said, it has some body lean in corners, but it remains under control when pushed to its handling limits. The cabin is quiet and the captain's second-row seats are roomy and comfortable. Even the third row is usable. Controls are very user-friendly. Subaru's Eyesight suite of active safety features is standard.

Read the complete Subaru Ascent road test.
Best Road Test Score: Tesla Model S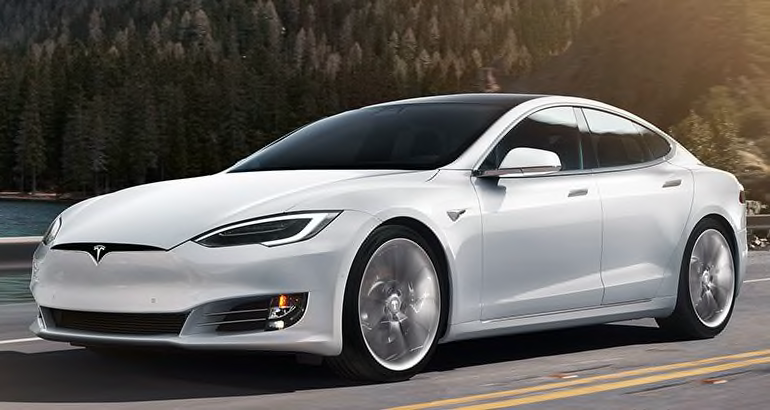 The CR Road Test Score is drawn from more than 50 tests and evaluations at the Auto Test Center in Colchester, Conn. Out of all of the vehicles that we've tested so far, the Model S is one of the best.
The Tesla Model S rewrites the rulebook for cars. It's a different kind of car from a different kind of planet. That planet is Silicon Valley, where this automaker is based. The fully electric Model S is a remarkable car that combines performance, agility, styling, high-tech, no emissions, and low operating costs.
Read the complete Tesla Model S road test.
Best Predicted Reliability: Lexus GX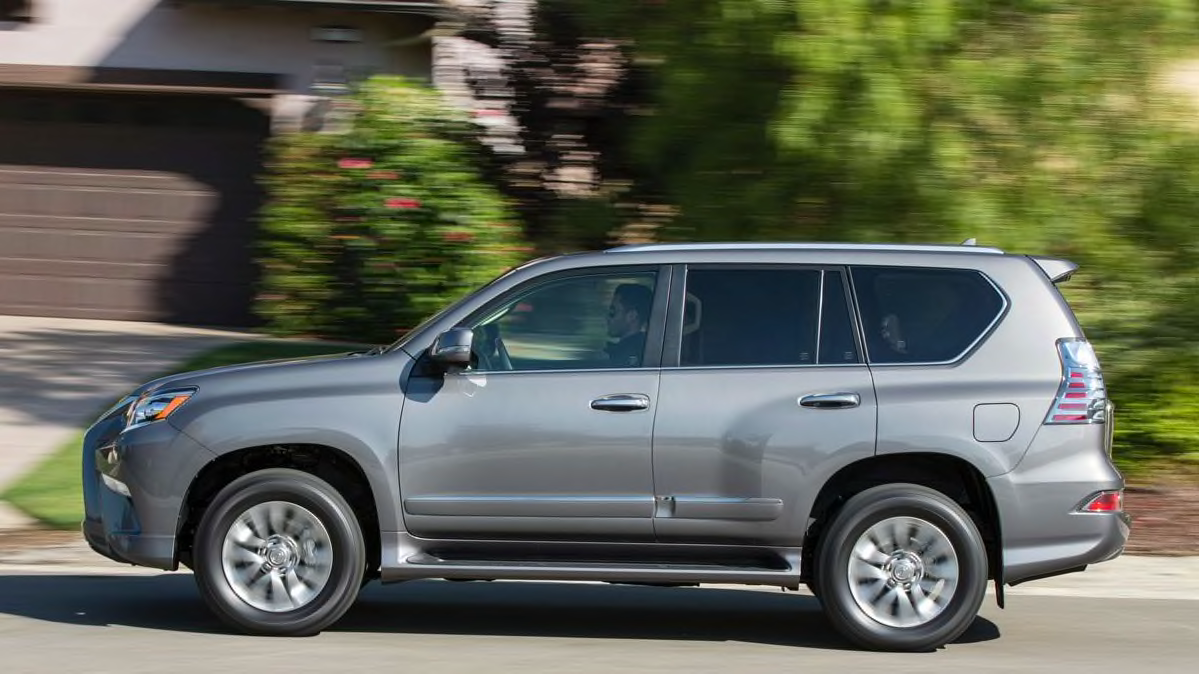 Like its Toyota 4Runner corporate cousin, the GX 460 is among the few remaining old-school SUVs that use a body-on-frame design, which is what most full-sized and bigger pickup trucks use. Most SUVs today employ the same unibody frames that cars use.
It is very quiet and quick for a hulking brute, yet the GX is highly capable off-road and has a 6,500-pound tow rating. The 4.6-liter V8 engine and six-speed automatic make for a slick powertrain but got a paltry 17 mpg overall, and its handling is lumbering. The ride is very comfortable, especially at low speeds, although the body tends to jostle when driving over uneven pavement.
Inside, the cabin is plush and well-finished. Drivers of almost any height should find a good driving position. There's plenty of space all around and a commanding view out. The small third-row seat folds neatly into the floor when it's not in use, but the side-swinging rear door can be inconvenient at times, especially if someone has parked close behind. Liftgates avoid that issue.
Read the complete Lexus GX road test.
Best Owner Satisfaction: Tesla Model S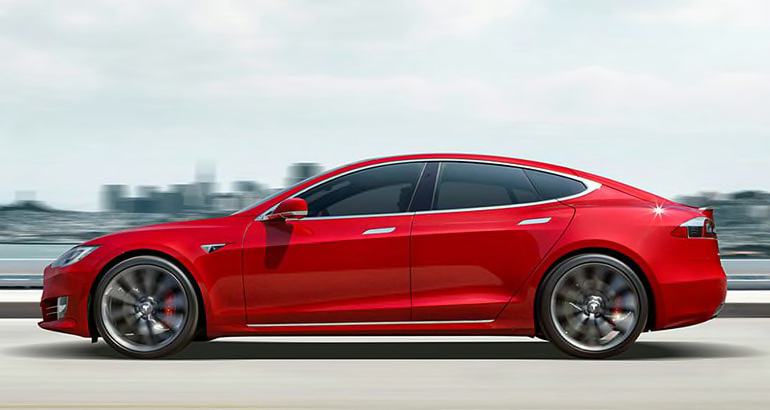 CR's Owner Satisfaction rating comes from responses to our annual survey in which we ask owners whether they would definitely buy or lease a vehicle again. In general, the most satisfying models tend to be those that have a strong personality and deliver on their promises, such as performance or fuel economy. The current standout is the Tesla Model S, with more owners reporting that they would definitely buy one again over any other car.
Read the complete Tesla Model S road test.
Best Fuel Economy: Honda Insight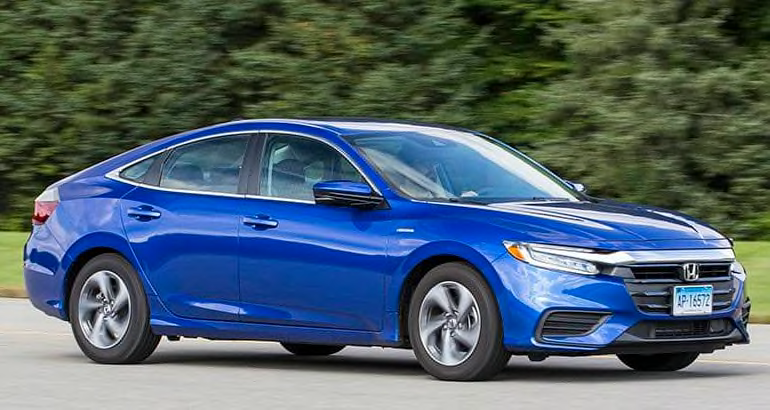 The Insight, Honda's newest hybrid model, is a fuel economy champ with its 54 mpg overall in our tests, 2 mpg better than the Toyota Prius. Based on the Civic sedan, the Insight has the same strengths, including a comfortable ride, secure but mundane handling and a relatively roomy rear seat. But its very low stance makes it a challenge to get in or out. The driver's seat is short on lower back support.
The controls, including its fussy gear selector, are somewhat tricky. The car can move on electric power alone at very low speeds but when the gas engine awakes as more power is needed, it's loud. Standard advanced safety systems include forward-collision warning and automatic emergency braking, but there's no proper blind-spot warning system.

Read the complete Honda Insight road test. And see how it compares against the Toyota Prius.
Best Ride: Mercedes-Benz S-Class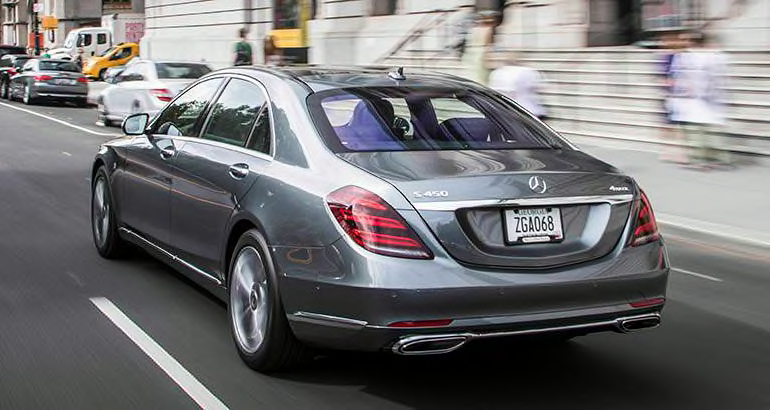 Our judgments on how a vehicle rides are based on a 30-mile loop at predetermined speeds on a course that includes a variety of roads with bumps, ruts, and undulations, and a typical highway section.
Our engineers noted whether the suspension absorbed and isolated appropriately. Our testers determined whether the ride was stiff, choppy, tender, or floaty, and how well the car coped with pavement flaws. They're attuned to adverse ride motions such as side-to-side rocking and fore-and-aft pitching. Cumulative team experience from commuting in the test cars is also factored in.
Based on all that, the S-Class ride is very plush and steady—the best we've ever tested—and the cabin is ultra-hushed.
It's also brimming with features and qualities that make it stand out among luxury cars. The powerful 4.7-liter turbo V8 engine that we tested provided effortless acceleration and delivered 18 mpg overall in our tests.
Along with its seats and steering wheel, the door and center armrests are heated as well. Even though the S-Class is large and posh, it has commendable handling agility. Many controls are overly complicated, however. Coupe and convertible versions are available. A hybrid version joins the lineup for 2019.
Read the complete Mercedes-Benz S-Class road test.
Best Accident Avoidance: Porsche 911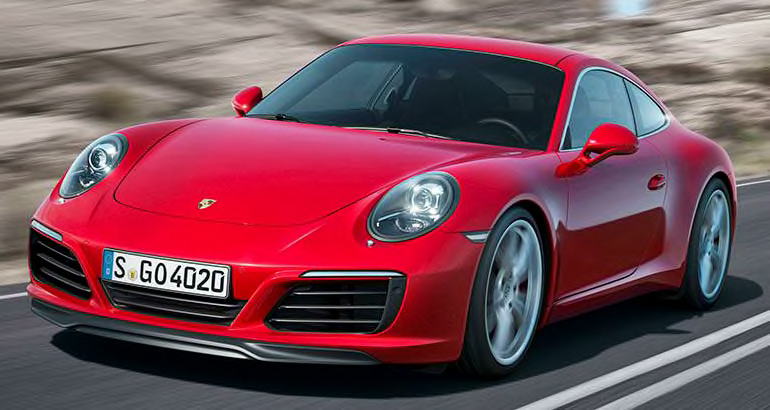 With all due respect to its power, the 911's trump card is its superlative handling. It takes corners enthusiastically, with steering that immediately responds to the driver's touch. It gobbles up twisty, bumpy roads at speed while remaining tied down and compliant. The steering is well-weighted and provides good feedback.
On the track, the 911 was super-grippy, yet easy to control even at its high cornering limits. It aced our avoidance maneuver at 59.5 mph, instilling a lot of driver confidence. We found the best way to extract performance on the track was by using the Sport Plus mode.
Read the complete Porsche 911 road test.
Best Automated Driving System: Cadillac Super Cruise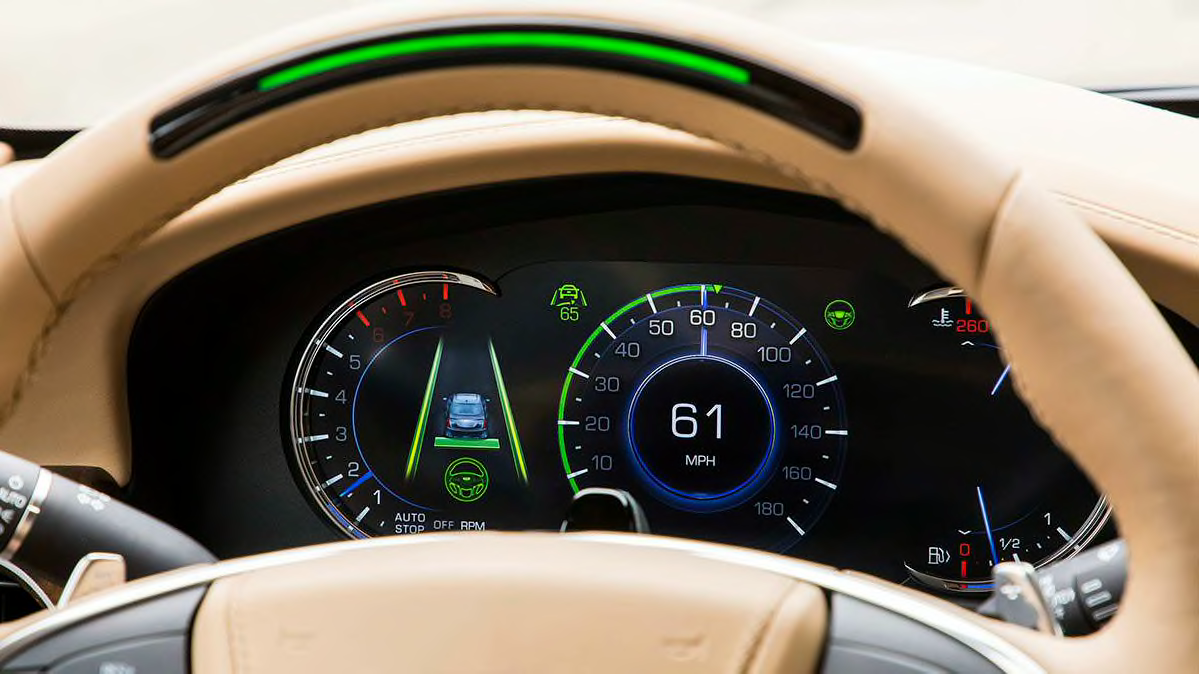 In Consumer Reports' first-ever ranking of partially automated driving systems, Cadillac's Super Cruise was top-rated because our testing shows it does the best job of balancing high-tech capabilities with ensuring that the car is operated safely and that the driver is paying attention.
Super Cruise tries to ensure that drivers stay focused using a small camera pointed at their eyes to determine whether they're watching the road. If the system determines that a driver isn't paying enough attention, the driver gets red warning lights on the steering wheel, audible alerts, and/or a vibrating seat before the system starts to slow the car down.
These systems are not intended to be self-driving features. However, in the right circumstances, such as on long highway drives or in stop-and-go traffic, they can help relieve driver fatigue and stress.
Best All-Season Tire: General Altimax RT43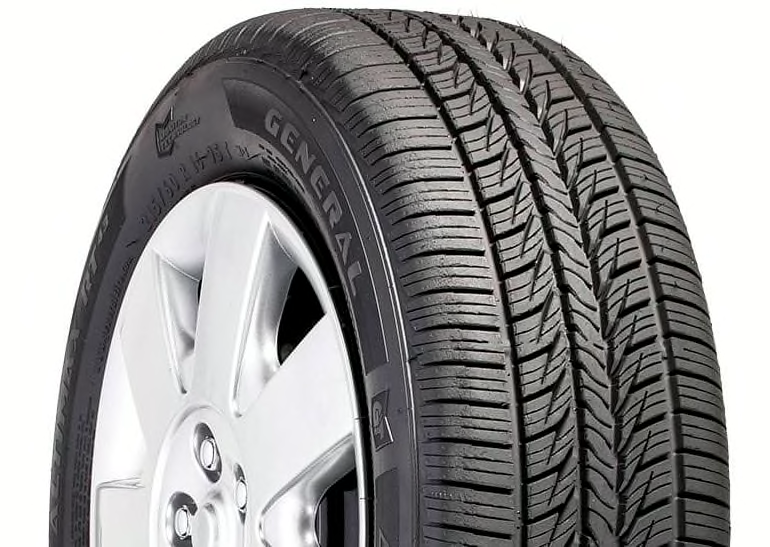 The General Altimax RT43 delivers very good dry braking and handling performance, resistance to hydroplaning (when water gets between your tire and the pavement), and snow traction. Plus, its projected tread life is an impressive 80,000 miles. There are no shortcomings for this tire. Not only is it tops in this category, it's offered at a competitive price.
See the complete all-season tire ratings.
Best Winter/Snow Tire: Cooper Discoverer True North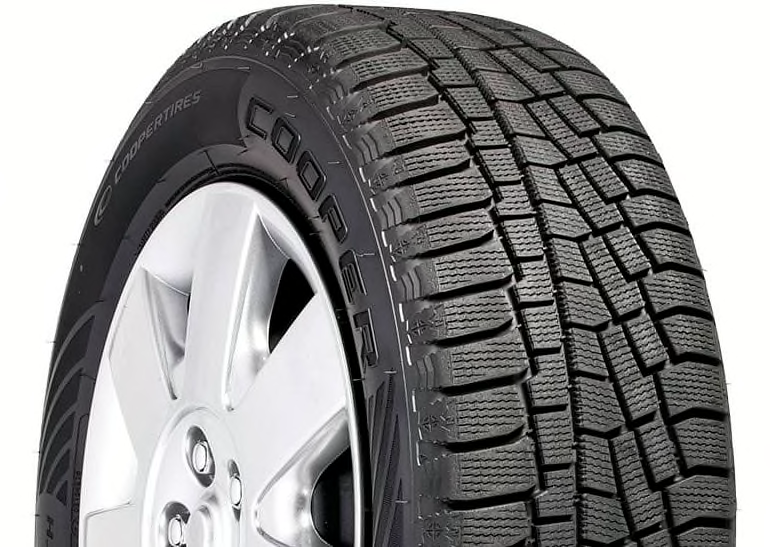 Winter/snow tires offer superior grip to go, stop, and take corners in cold, inclement weather. But they typically wear faster than all-season tires because the tread is specifically designed to bite into snow and ice, and the rubber is formulated to stay pliable at freezing temperatures.
The Cooper Discoverer True North provides excellent snow traction, ice braking, and ride comfort. Handling, hydroplaning resistance, and rolling resistance are all rated Good.
See the complete winter/snow tire ratings.