When you shop through retailer links on our site, we may earn affiliate commissions. 100% of the fees we collect are used to support our nonprofit mission.
Learn more.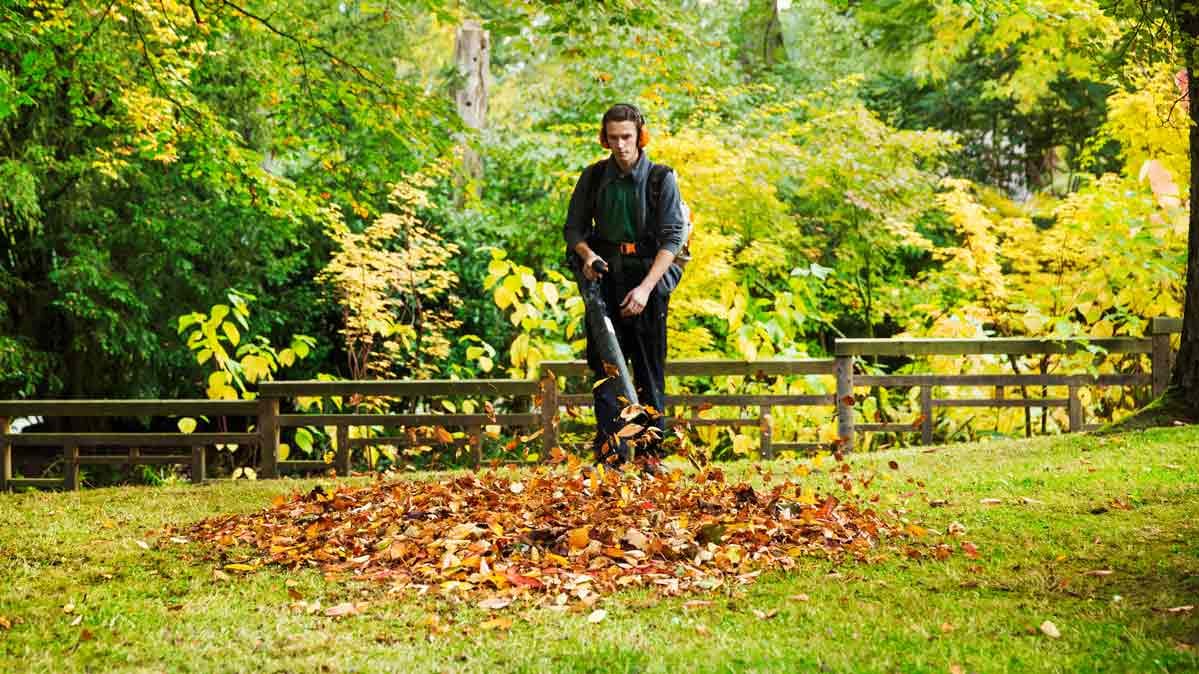 Fall is approaching, and the kids are headed back to school, which means you have more time to upgrade the kitchen and prep your property for cooler weather.
September is a good time to buy lawn mowers and leaf blowers, as well as kitchen appliances, laundry equipment, replacement windows, air purifiers, and gas grills.
Consumer Reports tracks the prices of the products we test so that we can provide shopping tips, buying guides, and ratings to ensure that you'll find the best deal.
To see more items on sale in September—and the rest of the year—check out our calendar of deals.
Lawn Care Equipment
Your lawn probably still needs mowing right now, but the arrival of autumn will eventually mean falling leaves. This month you can nab deals on lawn cutting equipment as well as leaf blowers. The prices for the best walk-behind or riding lawn mowers range from budget gas-push models ($150) to lawn tractors and zero-turn-radius riders that can cost $4,000 and more.
To find the best lawn equipment for different tasks—including mulching, bagging, ease of use, and maneuverability—Consumer Reports has tested a wide array of mowers and tractors. We also asked CR members for their feedback on thousands of models of mowers purchased between 2008 and 2018.
The good news is that you can find a great mower or tractor at an affordable price. Still, if you're shopping for particular options, spending a little more may give you better value.
Here are a few tips and features to keep in mind:
Look for gas-powered push mowers with same-size front and rear wheels. They tend to be easier to maneuver and tip back for U-turns at the end of a row.
Check to see that the mower has a blade-brake clutch. With this feature, releasing the handlebar will stop the blade without cutting off the engine. That will make things easier when you stop to empty a full bag of clippings.
Look for a lawn tractor with an "auto-drive" feature. This option enables the tractor to vary its ground speed quickly and efficiently. Most are now controlled with a pedal rather than a lever, and their prices are falling.
Leaf Blowers
No question, a leaf blower can make your autumn easier when the leaves start falling. But this equipment is also useful for clearing sandy decks in the summer or light snow in the winter. Look for a machine that is easy to carry and offers convenient controls.
Pick your priorities. Gas handheld models are easier to maneuver than corded electric blowers, but they're also heavier to carry and noisier. For those with lot of leaves and a level property, you'll may do well with a walk-behind leaf blower on wheels, but these models can be unwieldy and take up a lot of storage space.
Protect your ears. Even the quietest leaf blowers can be deafeningly loud. Be sure to purchase hearing protection, and be considerate of your neighbors by not using it very early or very late in the day. Some towns limit leaf blowers to certain hours, so check with your municipality for the local rules.
Kitchen Appliances
Dishwashers
Using a dishwasher to clean your plates and silverware is not just a convenient time saver—it can also conserve more water than washing by hand.
Stick with dishwashers with an Energy Star designation, which can be 12 percent more energy-efficient and 30 percent more water-efficient than standard models. The added efficiency can provide significant savings on your utility bills.
Today's dishwashers can fit 12 place settings and are relatively easy to load. (You can read more in our Dishwasher Buying Guide and find top models in our ratings as well.)
Skip the prerinse. It may seem counterintuitive, but prerinsing your dishes may actually leave them dirtier if your dishwasher comes with a soil sensor. That's because the sensor will decide that the dishes are fairly clean already and only give them a light rinse.
Look for flexibility. A model that can be reconfigured as needed can be useful. For example, racks that move up and down and movable silverware holders make it easier to fit large loads or to squeeze in oddly shaped items.
Ranges
Finding the best range that will fit your needs can be a bit overwhelming these days, given the enormous number of options —you might come across more than 40 models on a Lowe's showroom floor or nearly 60 at a typical Sears. Luckily, we've tested and rated over 150 types so that you'll have all the information you need to make the right selection. Check out the best ranges of 2019 here.
Here are a few key things to consider when looking for the right range:
Size. Most electric and gas ranges are 30 inches wide, which is the size we buy and test. Pro-style ranges usually span 36 inches or more. We test both 30-inch and 36-inch pro-style ranges. The pro-style ranges are stylish, but they aren't the best-performing ranges we've tested. Regular ranges now have pro-style and stainless trim, for a lot less money.
Capacity. You don't want to be stuck with a too-big-for-your-oven turkey on Thanksgiving, so we measure oven space you can actually use in our range ratings. The smallest ovens in our tests are a little more than 2 cubic feet, and the largest are nearly 4 cubic feet.
Laundry Appliances
Washing Machines
Depending on your needs, you can find machines at nearly every price—ranging from $275 to $2,500, depending on the size, type, and features.
Top-loading agitator washing machines tend to cost less and wash clothes more quickly than top-loading high-efficiency machines. But high-efficiency washers have greater capacity and use less water.
You may also want to consider front-loading machines, which typically cost more than top-loaders but also clean better and are gentler on fabrics.
Think about the size. The standard size for a washing machine is 27 inches, but large-capacity versions may be 2 or 3 inches bigger. You'll need to leave at least 6 inches behind the machine for water hookups and an inch between the washer and dryer, so before going for the larger model, make sure it will fit into the space you have—and through doorways.
Consider your typical wash loads. Even if you have the space for a larger washing machine, you might not need it. A 6.2-cubic-foot-capacity machine can hold 17 full-sized bath towels. That might make sense for a large, active family. But if you do less laundry, you might find that a 3.3-cubic-foot machine, which holds 6 towels, is big enough.
See our Washing Machine Buying Guide for more information and to link to our ratings.

Clothes Dryers
When it comes to getting your clothes dry, electric and gas types perform comparably. Still, electric dryers are more popular than gas versions. As with washing machines, dryers come with a broad range of prices—from $350 to $2,000—depending on the features you choose.
Consider appearance. While there is no functional reason to have a matching washer and dryer, many consumers prefer to buy a pair for aesthetic reasons. If you fall into that category, check out our ratings on the best pairs to make sure that both appliances pass muster.
Check the noise levels. Look closely at the machine's ratings on our noise tests, particularly if your laundry room is located near your family room or kitchen. Though dryers do make some noise, there are models that won't disturb you when you're in the next room.

Be sure to review our Clothes Dryer Buying Guide and see our ratings to help you decide which model to buy.
Air Purifiers
Whether you're seeking to remove allergens or simply keep dust in check, a room air purifier can make a big difference. Prices can range from just $50 to more than $1,000, but you'll also want to factor in operating expenses. You could spend $150 to $200 per year on filter replacement and electricity costs.
You can reduce those costs by focusing on energy-efficient models (check for Energy Star certification) and washable filters. To minimize the noise level, buy a large unit and run it at a lower speed. It will also allow you to use a higher speed to clean out a large room quickly should the need arise. Be aware that while air purifiers can remove airborne particles, you'll still need a vacuum to get the dust and pet dander that has settled into the carpet.
To understand more about what to look for and how much to pay, check out our Air Purifier Buying Guide and ratings.
Windows
With cold weather approaching, this is a good time to consider replacement windows to prevent drafts, as well as create a quieter environment. Today's double-hung windows are also easier to clean and maintain than most older windows, as well as more energy efficient.
Shopping Tips
Opt for "pocket replacements." If your existing window frames are still in good condition, you can save on both materials and labor by purchasing replacement units that fit inside the existing frames.
Get bids from multiple contractors. Most window manufacturers train and certify contractors to install their brand of window, so plan to have the contractor you purchase windows from do the installation as well. Look for someone who has received certification from the American Window and Door Institute or Installation Masters.
Gas Grills
In many regions of the country, you still have weeks of warm weather ahead—and with gas grill bargains to be found, now is the time to upgrade. Look for a grill with a top temperature-range score in CR's ratings, which indicates that the model is suited for cooking a variety of foods. Ribs and roasts, for example, require indirect cooking for longer periods, while grilling fish and searing steak may call for higher temperatures.
Shopping Tip
To ensure the model is solidly built, jostle the assembled grill from several points to test sturdiness; the more stable, the better. Check the cart, wheels, lid, and firebox. Stainless steel carts with seamless construction and welded joints are usually sturdier than painted steel carts assembled with nuts and bolts.
You can read more in our Gas Grills Buying Guide.